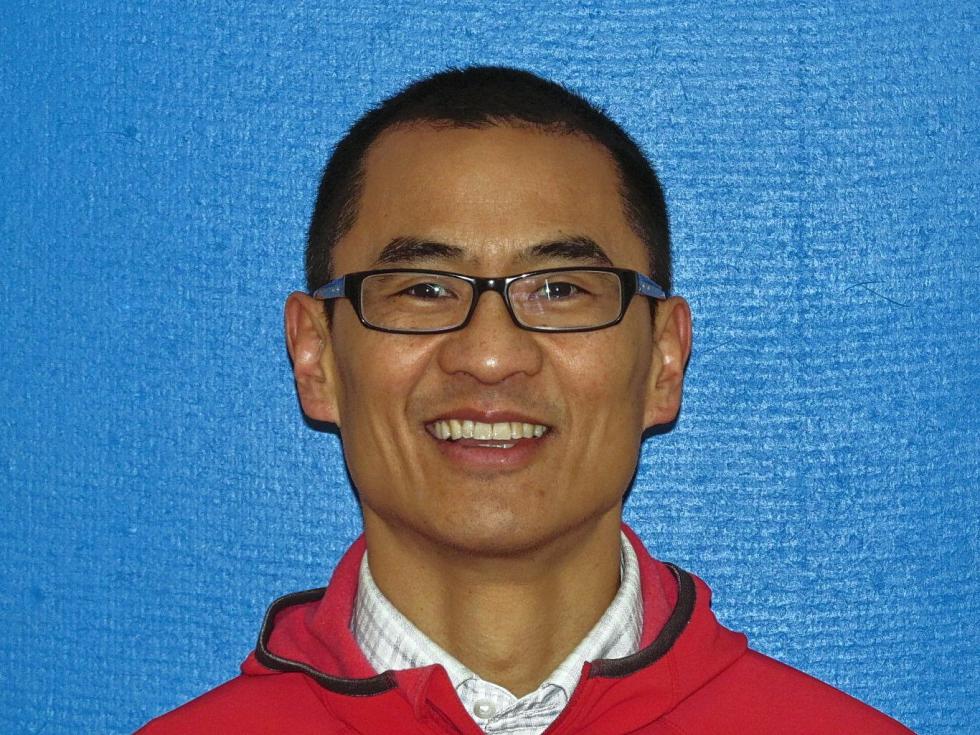 VA Police Officers Honored
White River Junction — Several employees at the Veterans Affairs Medical Center in White River Junction have received national Veterans Affairs police awards.
John Richardson was named 2014 police chief of the year, and Jason Brown was named Small Facility Police Officer of the Year. Steven Bethel received the Small Facility Lead Officer of the Year award, and Michael McGee, the Small Facility Supervisory Officer of the Year award.
Nominees are rated on several categories, including innovation, performance, leadership, results and customer satisfaction. The medical center called the awards "very significant and well deserved recognition" for its police team.
"The White River Junction VA police not only provide for the protection, security and safety of veterans and staff, they have successfully integrated officers into the overall care we provide to veterans," the medical center said in a recent news release. "We have veterans coming to our facility that have had difficulty finding a comfort level in many settings but gravitate to our police service as a place they can connect. Many of our police officers are veterans themselves, which adds to their sensitivity to veteran issues."
Several police initiatives accomplished in the last year contributed to the recognition, the medical center said. They include a new system for approving and tracking service and therapy dogs that allows many veterans to bring service animals on campus, integrating officers into patient care teams, and working to reduce risks to veterans suffering with mental health issues and staff members. The officers also work one-on-one with veterans, sitting with nervous patients to help them relax and taking long-term patients on walks through the hospital and to the canteen for coffee.
They also help patients in wheelchairs get where they need to be in a timely manner, the medical center said. "We are fortunate to have this great group of officers."
Bereavement Support Group To Begin in Claremont
Claremont — A new bereavement support group will meet for the first time on April 7 at 10 a.m. at The Common Man. The free meetings will continue on the first and third Tuesdays of each month.
The group is offered by Connecticut Valley Home Care & Hospice, part of Valley Regional Healthcare. Led by a hospice social worker, it's designed to provide comfort, hope, healing, resources and support to people who have lost a loved one, organizers said. The sessions will offer "a safe environment to share personal stories, connect with others who have lost a loved one, and find help with the grieving process and recovery."
Dartmouth-Hitchcock Board of Trustees Names Three New Members
Lebanon — Dartmouth-Hitchcock's Board of Trustees elected three new members at its spring meeting on March 20.
Troyen "Troy" Brennan, CVS health executive vice president and chief medical officer; Brooke Herndon, a Dartmouth-Hitchcock primary care physician; and Charles "Charlie" Plimpton, a retired investment banker, were unanimously elected to the 20-member volunteer board.
"We are delighted and honored to welcome Troy, Brooke, and Charlie to our board," D-H Trustees Chairman Robert A. Oden said in a recent news release. "Their experience, and their passion for health care and for Dartmouth-Hitchcock make them all welcome additions. I look forward to their leadership as we continue to chart the future of the Dartmouth-Hitchcock system, creating a sustainable health system to improve the lives of the people and communities we serve for generations to come."
Physician Assistant Joins Orthopedic Clinic at APD
Lebanon — Physician Assistant Reynaldo "Joel" Dizon has joined the orthopedic clinic at Alice Peck Day Memorial Hospital.
Dizon holds a bachelor's degree in exercise physiology from California State University in Chico and a master's degree in physician assistant studies from Oregon Health & Science University in Portland. Before completing his master's degree, he became certified as an emergency medical technician.
Before joining APD, Dizon worked in the emergency department at Harborview Medical Center in Seattle from 2006 to 2010, and at Access Community Health Center in Madison, Wisconsin, from 2010 to 2012. In 2012, he joined Dartmouth-Hitchcock Medical Center, where he worked in the Department of Orthopedics, focusing on sports medicine, feet and ankles, and joint replacement.
Prior to his medical career, Dizon served as a Peace Corps Volunteer in Mozambique. He also worked as a back country counselor with Alternative Youth Adventures in Utah, teaching adjudicated adolescents outdoor survival and life skills.
Dizon is "a welcome addition" to APD's orthopedic team, Rick Senn, practice director of the hospital's orthopedic clinic, said in a recent news release. "His diverse experience will serve our patient population well."
Flag Raising Ceremony Highlights Organ Donations
Claremont — Valley Regional Hospital will hold a brief flag raising ceremony commemorating National Donate Life Month on April 8 at 11 a.m. in the hospital parking lot. It will feature testimonials from organ recipients and donors from Claremont, including David and Kellie Collise, Carolyn Towle, Jennifer Mason, Sabrina Spillar, and Scott and Tracy Pope.
National Donate Life Month, celebrated in April, honors those "who have given the gift of life through organ and tissue donation," the hospital said in a recent news release. More than 124,000 adults and children in the United States are waiting for a life-saving organ transplant, including more than 5,000 in New England.
The "Donate Life" flag will be flown through April 30.
— Compiled by Aimee Caruso