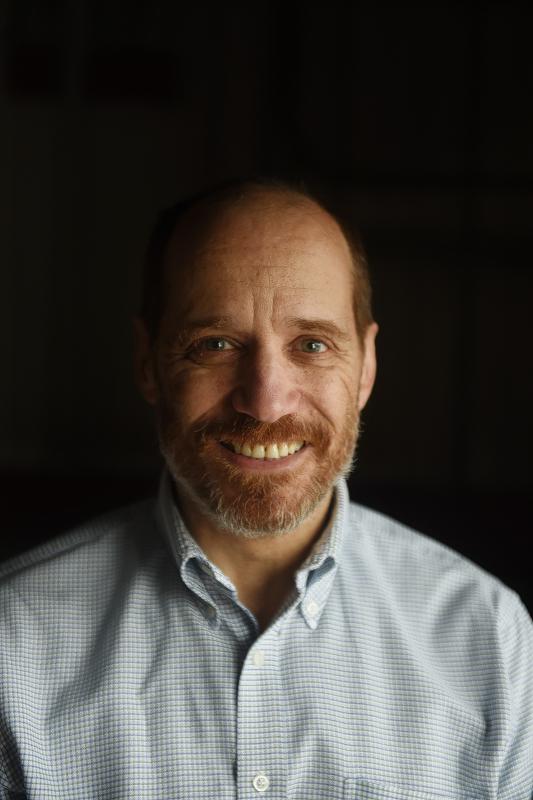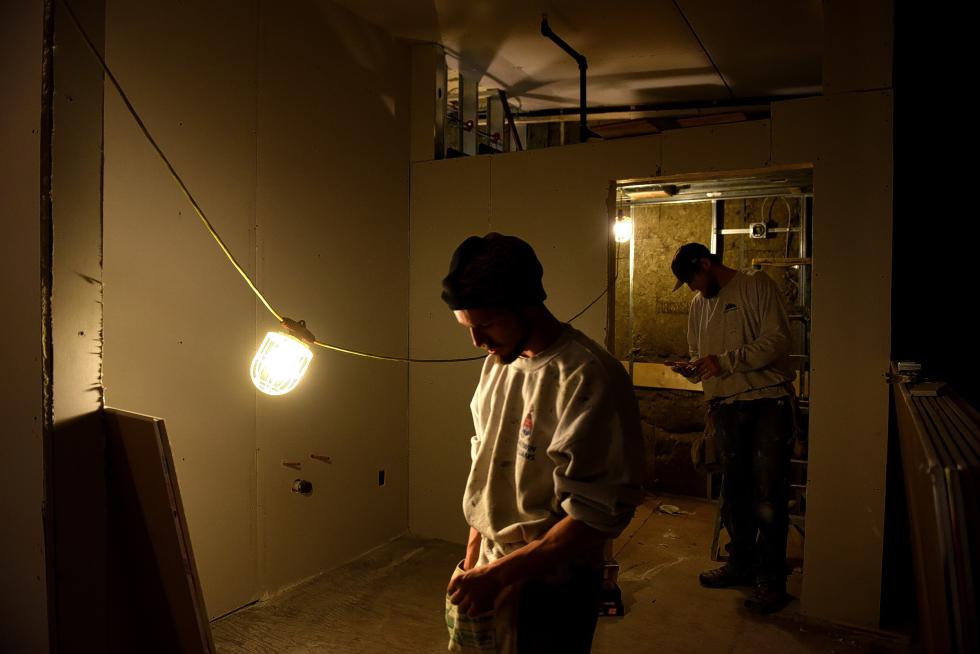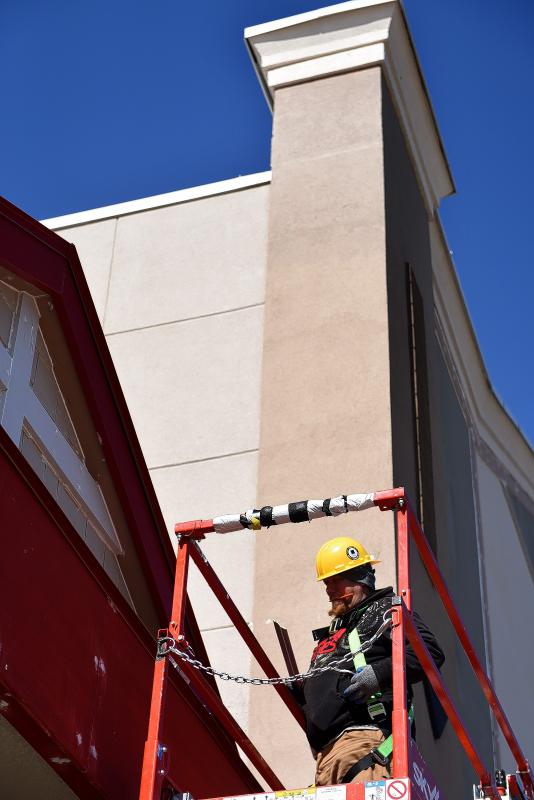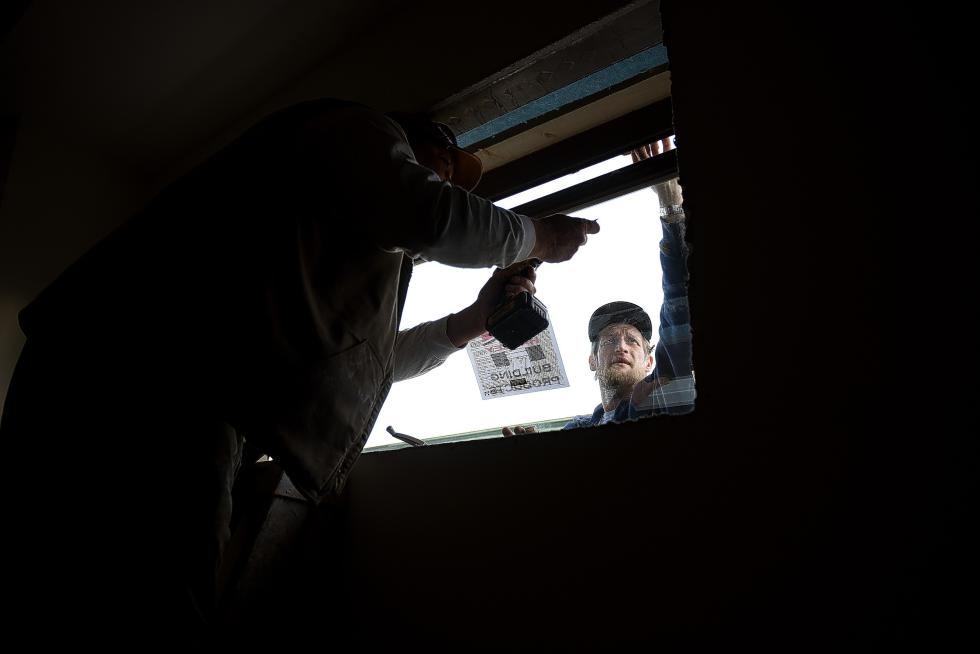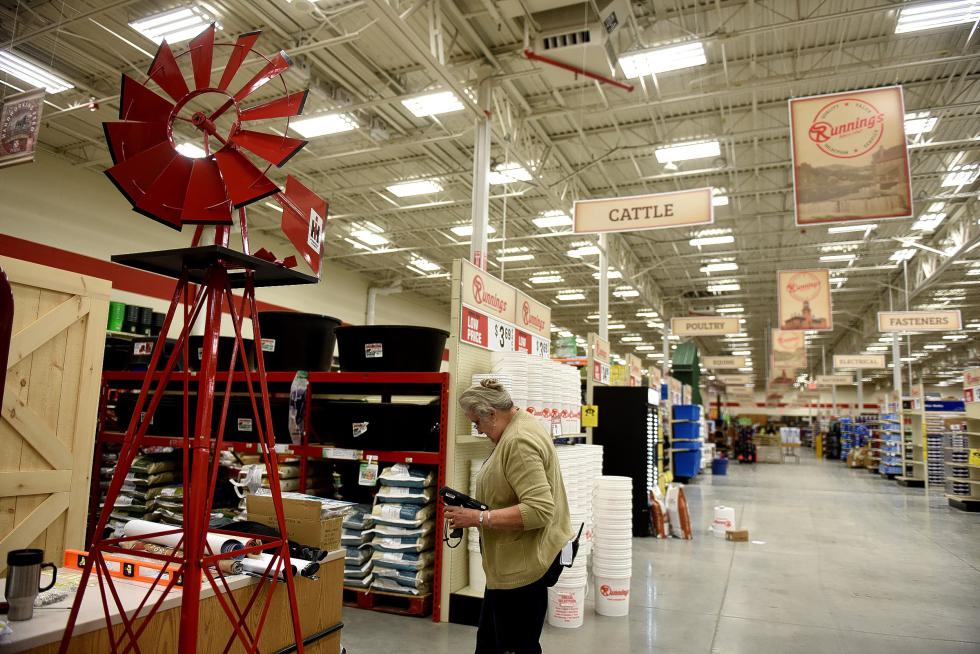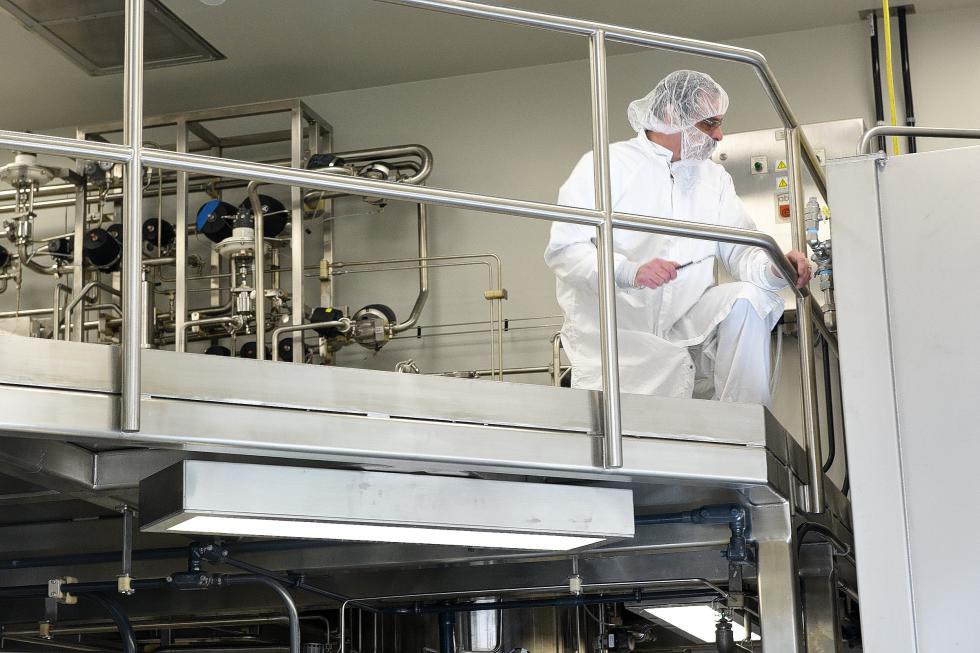 Things are getting better.
Nearly six years after the Great Recession was declared over, the national unemployment rate has fallen to about 5.5 percent, its lowest level since the 2007 economic downturn. The U.S. economy is growing at 2.2 percent annually, not as robust as 2014, but both the World Bank and the U.S. Bureau of Labor Statistics estimate it will reach 3 percent through 2016.
However, the economic news is a mixed bag regionally, where New Hampshire and Vermont have lower unemployment rates but also lower growth rates than the national average. When it comes to unemployment, the Upper Valley — Grafton County at 3.8 percent and Windsor County at 3.7 percent as well as the cities and towns within them — have among the lowest unemployment rates in the country.
As for growth, the Twin States, along with New England, lag far behind the Western, Rocky Mountain, Southwestern, Plains and most Southern states.
Vermont's state gross domestic product — the sum total of all goods and services — increased only 1.9 percent, and New Hampshire's was up a mere 0.9 percent in 2013, according to the most recent data available from the Department of Commerce's Bureau of Economic Analysis.
Fortunately, the Upper Valley never experienced the depths of the recession that were felt throughout so many other communities in the U.S.: Dartmouth College and Dartmouth-Hitchcock Medical Center, with annual operating budgets approaching and exceeding $1 billion respectively, directly employ some 12,000 workers, support thousands of other jobs indirectly and provide significant stability to the regional economy.
In addition, the region's high-tech companies, such as Hypertherm, Fujifilm Dimatix and Novo Nordisk, and its old-line manufacturers, such as New England Industries, New Hampshire Industries, firearm manufacturer Sturm, Ruger & Co. and flour maker and baking equipment supplier King Arthur Flour, to mention just a few, have historically been stable employers.
"Even when things fall out of the rest of the country, there are things that keep the Upper Valley going," said Matt Marrazzo, president of heavy-equipment supplier Townline Equipment in Plainfield. When it comes to downturns in the economy, "we're the last to see it, and the last to come out of it."
The consensus: The Upper Valley is gradually pulling out of it.
One place to look for confirmation that the recovery is fully upon us is the banking sector, where commercial loans reflect both an expectation among business owners that they can afford to borrow money and the confidence of lenders that they will see the loans repaid. This is especially indicative for small- business owners, a crucial component of the Upper Valley economy that complements the manufacturing, education and health care sectors.
"Our small-business lenders have been particularly active," said Gregory Kennedy, senior vice president at Mascoma Savings Bank. "There has been an uptick in demand for small commercial loans, under $250,000, that could be a precursor of better things to come." Kennedy said Mascoma has four people working full time on the small-business market, which he describes as "mom-and-pop businesses — the plumbing contractors, the heat contractors. When they expand, they've created another job."
But large employers in the Upper Valley have been hiring as well.
Fujifilm Dimatix, which designs and makes industrial inkjet printheads at its plant on Etna Road in Lebanon, has added 110 workers on its factory floor over the past three years. A new digital technology for printing on ceramic tiles, which Fujifilm pioneered, has found more than 20 manufacturing customers around the world, swelling the company's workforce to 420 and accounting for 35 percent of its sales, according Jeff Horten, vice president of operations.
Horten still has eight more positions in engineering, project management and support he is looking to fill. And there's an ongoing need for workers on the plant floor, even if they have had no high-tech manufacturing experience, because Fujifilm is prepared to train them providing they show "high aptitude" and determination, Horten said.
He's been recruiting from other area manufacturers, and hospital workers, even retail. "I tell them when they come through the door, 'I'll make you a specialist in an area you didn't even know existed,' " Horten said
When Olympus Biotech decided last year to exit its research and production facility in Lebanon, there were widespread fears about the fate of the 130 people who worked there. Then Dutch pharmaceutical giant Novo Nordisk bought the facility for about $30 million and rehired 70 former Olympus employees to work on developing and manufacturing the company's drug to treat hemophilia A. Novo Nordisk has been installing new equipment since the fall. Peter Gariepy, vice president of operations, said manufacturing of the drug, called N8-GP, is expected to get underway later this year. He expects to hire 10 more employees by this summer.
"It's a very exciting time for us and the community," said Gariepy, who is now working for his third employer at the Lebanon facility, located near the airport. "It's a wonderful opportunity to have Novo Nordisk investing in the Upper Valley."
And Runnings, a Minnesota-based chain of general merchandise stores, is quickly filling out the former Lowe's location on Washington Street in Claremont, bringing with it some 60 full- and part-time jobs.
On Firmer Ground
Few Upper Valley businesses are in a better position to observe an uptick in the economy at the ground level than Townline Equipment, which sells building and construction equipment, including big-ticket items such as tractors, excavators and loaders. Last year was the best in the company's 44-year history, Marrazzo said, with sales up 8 percent over the previous year. He expects a similar rise this year.
"Our business, even in downturns, stays fairly stable," Marrazzo said. The company is now at 28 employees, compared with 24 during the recession, and most of the new hires are technicians. Marrazzo said he remembers a steady stream of job applications during the recession as other area employers laid off workers. One sign that proves to Marrazzo the economy has turned: A falloff in job applicants.
Another ground-level indicator: Travel. As the economy improves, businesses and individuals spend more on travel, typically one of the first expenses to get cut during a recession.
"The consumer business is healthy, strong single-digits year-to-year," said Scott Milne, of Pomfret, whose Milne Travel agency has offices in 10 states and is among the top 100 travel agencies in the country ranked by revenues. Business travel — Milne handles travel arrangements for a variety of corporate clients — is "good," Milne said via email, although "some clients are struggling, some are growing, (it's) hard to see a clear trend."
"I think the economic recovery has really started in the area," said Keith Raymond, owner of Claremont Glassworks, which installs windows, awnings, garage doors and custom shower enclosures. He said the downturn "took a while to hit us here," adding, "we were still starting to climb out of it late last summer and fall." Now, however, he said his warehouse is "chock-a-block full of (orders) waiting until it warms."
"I'm seeing a lot of building all over," Raymond said, especially in Hanover, Lebanon, and around Lake Sunapee. Among Raymond's larger projects is installing 32 sliding doors at a senior citizen housing complex in New London. At the current rate, he expects sales to double during the summer months, his busiest time of the year — something that has not happened in a while.
The same thing is true for Matt Bourgery, owner of White River Junction-based Home Partners, a home repair, carpentry and painting contractor. This winter he had a crew of 10 workers on various jobs and, because of pent-up demand, expects to field as many as 30 this summer. There appears to be a particular interest in kitchen and bath renovations, he said. Until recently, "owners had been holding back on improvements and maintenance."
Bourgery expects sales to be up 5 percent this year, "not because the average job is more expensive, but because we are doing more of them. … People are very conscious of the value they are getting for their dollar."
Concrete Signs
Warren "Bud" Ames, president and co-owner of Twin State Sand and Gravel in West Lebanon, said it looks like there will be more of a demand for paving this year. Business last year got off to such a slow start that he had to idle one of his three-man paving crews. But based on bookings so far this year, he expects to launch late this month with all three paving crews working.
"We started on May 1 and didn't bring one of the crews back until June," Ames said. "It was hard on the guys." But this year, "we got jobs on the books waiting for us," Ames said, and he is "fairly optimistic trending in that direction will continue."
Construction is a leading economic indicator because projects are not begun without the expectation that the economy will remain strong enough to justify the economics of the project after it is completed. This is true for both commercial building, which relies on businesses projecting sustained growth to support the investment, and for residential housing, where the builder must be confident there will be a buyer for the property.
After a spurt in public projects in 2014, "we're seeing a steady increase in residential work," said Larry Ufford, president of Hanover-based Trumbull-Nelson, a general contractor that has built many of the Upper Valley's landmark structures, including the new Lebanon Middle School and the Stevens High School renovation in Claremont.
Trumbull-Nelson also builds custom homes, and Ufford said that, after a multi-year lull and "gradual resurgence" following the recession, "last year was fairly significant," especially in seasonal homes around Lake Sunapee and near the Mount Sunapee Resort ski area and Okemo Resort in Ludlow, Vt.
Still, the nearly 100-year-old firm employs about half the people it did at its peak in the early 1980s when it built the Powerhouse Mall, a downsizing due in part to changes in the economy that forced the company to re-examine how it operates. For example, Ufford said, Trumbull-Nelson no longer keeps on its payroll a roster of carpenters and electrical and mechanical engineers. Instead, as the recession accelerated the need to reduce overhead, it now subcontracts for those services.
If construction is picking up, that bodes well for other businesses because of the host of materials, equipment and supplies that go into such projects, creating a multiplier effect for work and employment.
Kevin Audette, branch manager at Blodgett Supply in White River Junction, said demand is increasing for plumbing equipment and bathroom fixtures, especially on renovation projects. Last year, business was up about 8 percent over the previous year, Audette said, and he estimates sales will be up 10 percent to 12 percent this year as he sees orders for plumbing and bathroom fixtures coming in for DHMC's expansion wing, Mt. Ascutney Hospital in Windsor and the affordable housing project Safford Commons in Woodstock.
"We're seeing it come back from a few years ago," Audette said.
Yet the improved economy has also revealed a disturbing underside about the region's workforce. The years 2011, 2012 and 2013 were "stressful," said Matt Blanc, president and owner of Blanc & Bailey Construction in Charlestown, who described the years as a "pogo stick," bouncing between slim profits and losses.
Then, a couple years ago, he noticed the pent-up demand for commercial building and residential housing began to open and now is "at the point that we can't manage it." His construction firm — whose projects include the new rest area, dining center and state liquor outlet on the northbound side of Interstate 93 in Hooksett, N.H. — does between $5 million and $6 million in revenues annually, and Blanc said he has already booked nearly $4 million in business during the first quarter, pointing to a banner year.
But — and it's a big but — Blanc said he is facing a shortage of workers because applicants who are otherwise qualified for the jobs he has to offer can't pass a mandated drug test.
"We have been advertising for help all winter, and for every 20 applications we receive, five fit the job requirements and two pass the pre-employment physical/drug screen," Blanc said.
"The drug epidemic in the Connecticut River Valley is killing us."
John Lippman covers business for the Valley News. He can be reached at 603-727-3219 or jlippman@vnews.com.