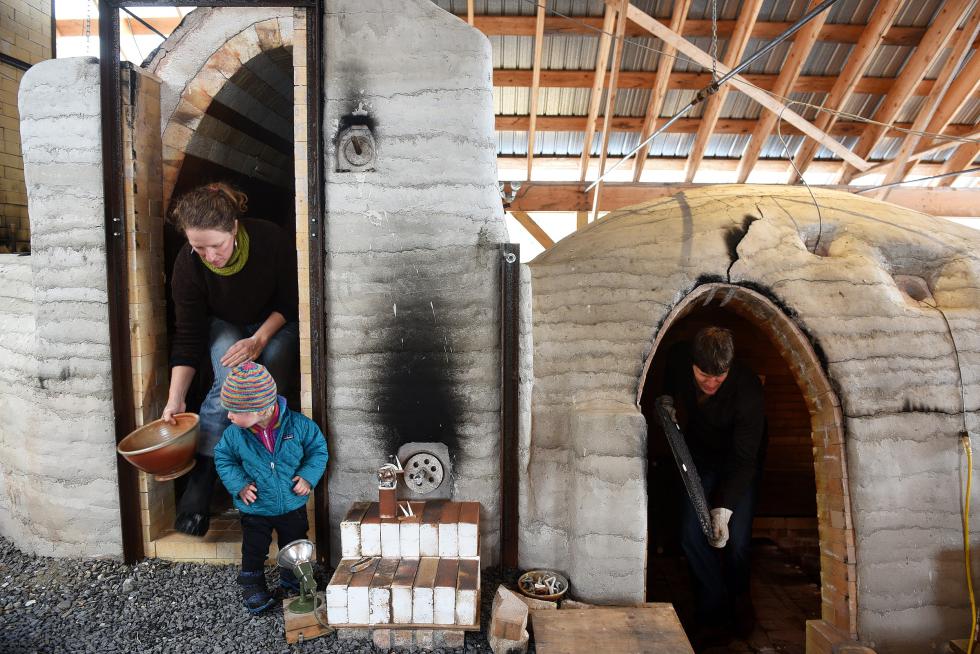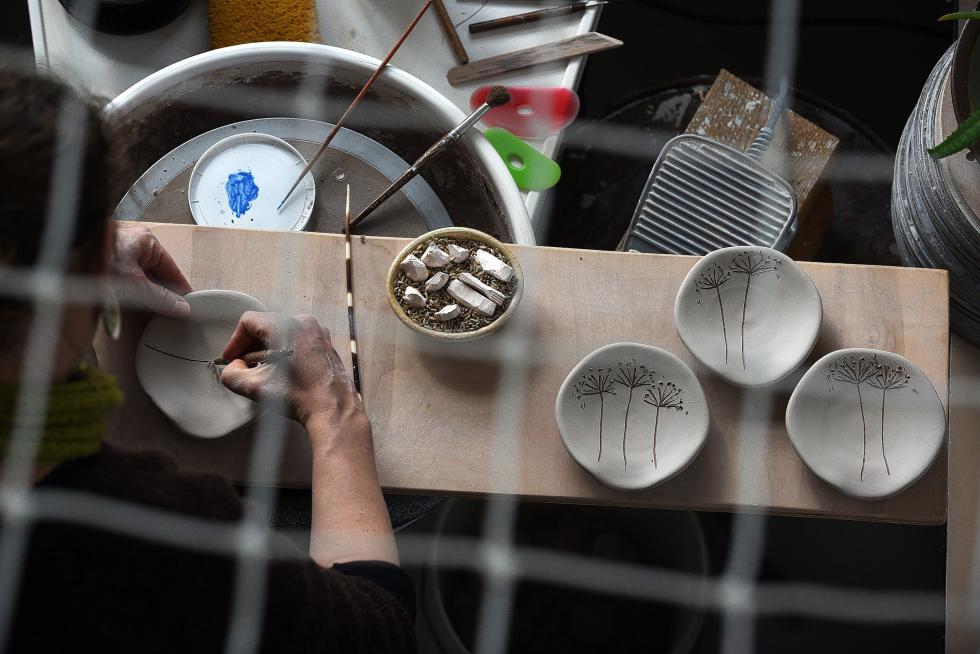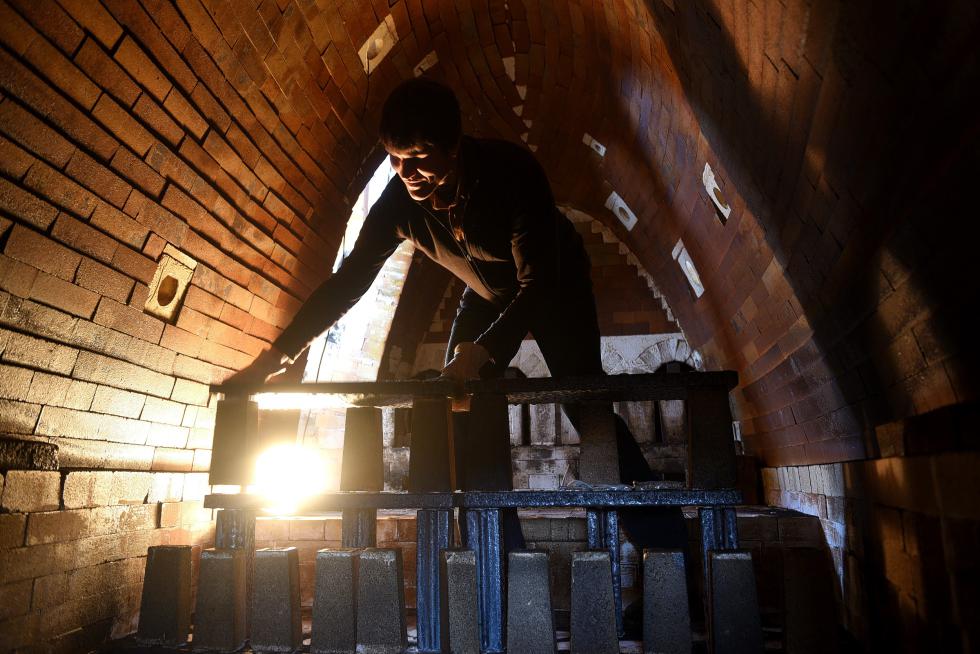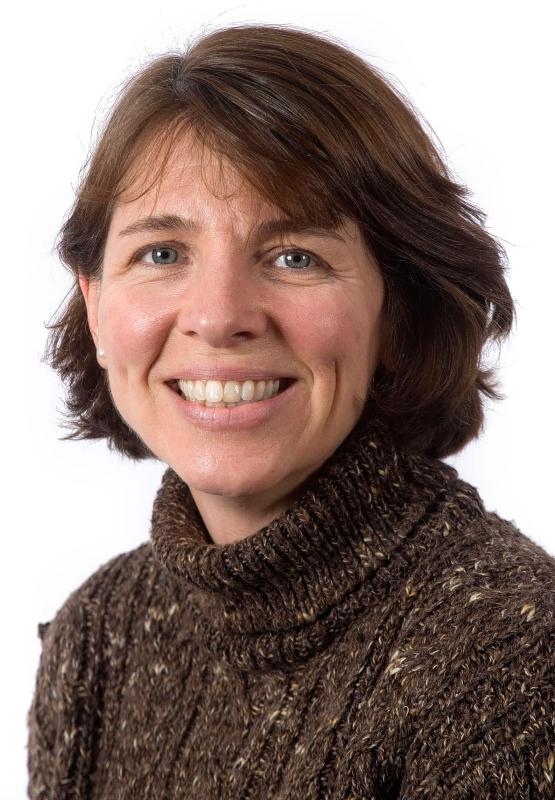 The word "potter" brings to mind an apron-clad artist perched at a wheel, smoothly turning out clay creations. But throwing pots is just one part of Nathan and Becca Webb's duties.
As the owners of Two Potters, the husband-and-wife team also spend a good deal of time shipping out orders, organizing open houses and processing the tons of wood needed to fire up their enormous kiln.
But the Webbs consider that a fair trade-off for being their own bosses. Juggling an array of tasks, rather than doing the same thing over and over for someone else, "keeps it really interesting," said Becca, 34. "We're going for quality of life."
Both majored in art in college, and both are state-juried members of the League of New Hampshire Craftsmen, the organization that brought them together in 2008. Nathan, who works for the league in Hanover, had seen Becca's pottery and called to ask if she'd lead a workshop. The conversation stretched to nearly two hours, and eventually they set up their own "blind date," said Becca, who owned a studio in Eaton, N.H., at the time. Three months later, they were engaged.
When it came to building a shared business, their professional experiences meshed. Nathan, 42, built up a strong technical background while working for several potters around the country. After finishing college, Becca, the daughter of a businessman, used what she'd learned growing up to open a studio.
"We're a pretty good team," she said.
When they met, Nathan was living on a former dairy farm he'd bought in Bethel. The couple spent about five years setting up shop on the property, doing most of the work themselves. They transformed the original milkhouse into a showroom and built the kiln and a pole barn to house it. Working alongside a local timber framer, they constructed an airy 1,400-square-foot studio. In the meantime, they made pots when they could and continued to do craft shows. Finally, in 2014, they were able to turn their full attention to pottery.
The focus has paid off.
They sold about 1,200 pots last year, an increase of about 30 percent over 2013. About half were sold through their Bethel shop and website (twopotters.com), at prices ranging from about $20 to about $80, with the remainder at craft fairs, farmers markets and galleries. While Nathan teaches a few days a month, they mostly support themselves through their business. Some of their pieces are jewel-colored, but many take their hues from baking soda and soda ash glazes, as well as the wood ash that floats through the kiln when it's firing, creating an earthy look they both love.
The kiln, which is big enough to stand in, needs round-the-clock attention when it's firing, a process so time-consuming they do it only once or twice a year. But there's nothing like the smell of wood smoke, Becca said. "It's very ancient. It feels very grounding."
They burn mostly slab, Nathan said. Ash from the mineral-rich bark coats the pots in what looks like black snow. At peak temperature, it melts, leaving a variety of colors, depending on what wood is used.
There are disappointments, yet serendipity can bring satisfying results.
"A lot of things you just couldn't replicate," she said. "A lot of the times it surpasses your expectation."
Something like owning a business.
Though it's possible to lose sight of it in the day-to-day bustle, they've achieved their vision, Becca said. A family, a house on a dirt road, a wood-fired kiln, a "dream studio" with natural light.
"It really is pretty special for us," she said. "I feel really lucky."
Valley News staff writer Aimee Caruso is the 2014 New Hampshire Press Association writer of the year. She can be reached at acaruso@vnews.com or 603-727-3210.