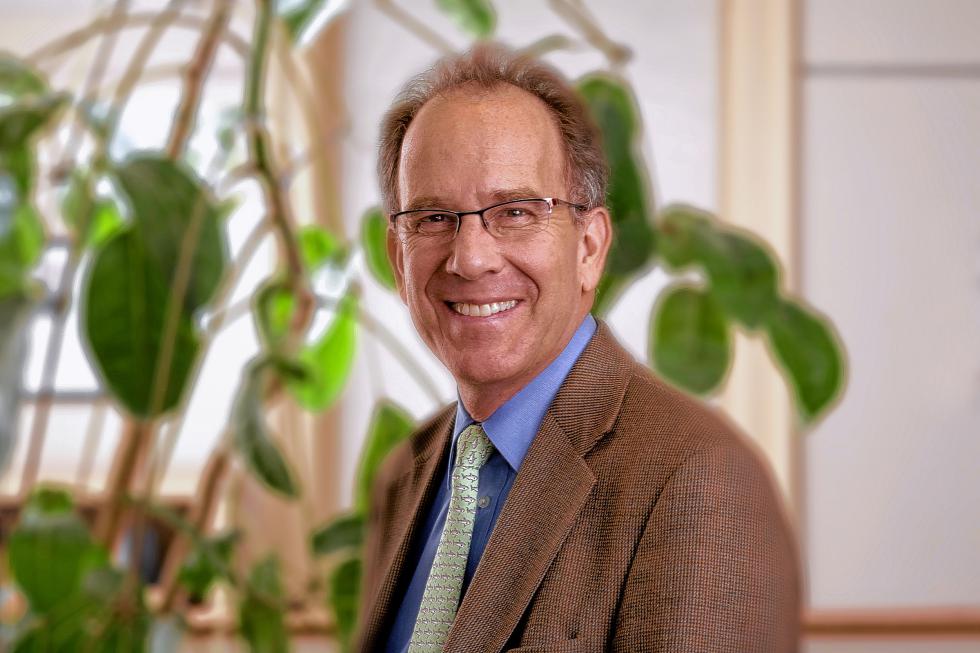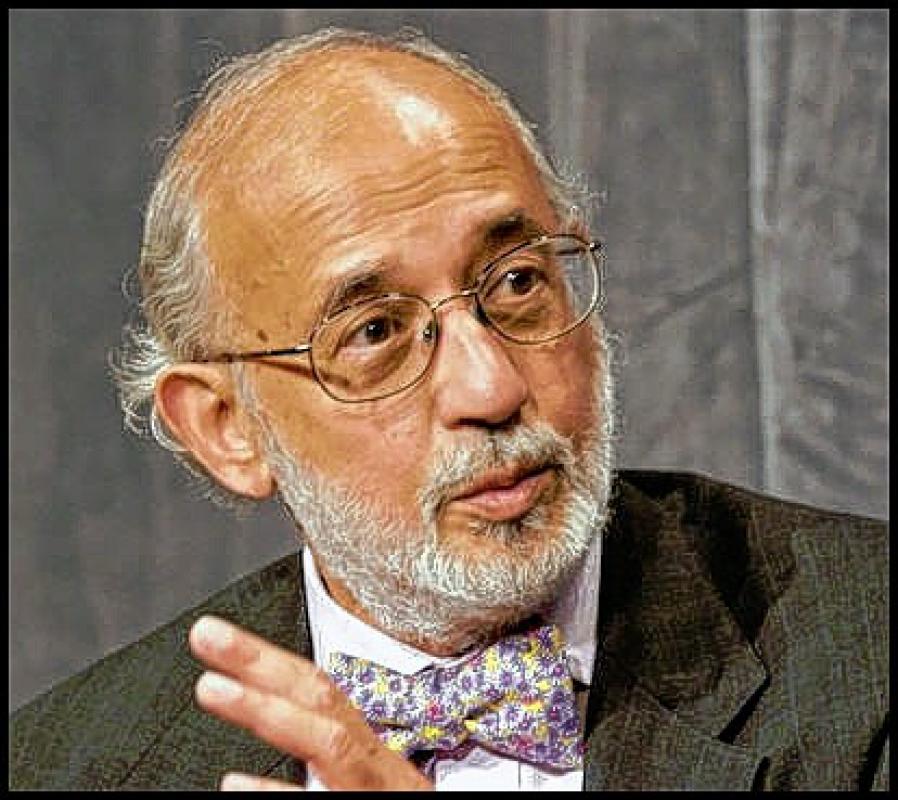 Over a lunch of sesame-seared chicken and a ginger beer, Staige Davis, chief executive officer of the newly formed Four Seasons Sotheby's International Realty, one of the region's largest real estate operations, discusses how he got into the business in the first place and identifies some of the region's pressing business and policy challenges.
Staige Davis belies the image of the brash, hard-charging real estate executive. His genial demeanor suggests that he'd be happy to get your business, but just as comfortable not getting it.
If you made this calculation while seated across from him in a negotiation, however, you would be in serious trouble.
Davis, 62, may look laid back, but he also is a creative and successful businessmen, as the recently completed combination of three Vermont real estate firms — which he and his Upper Valley business partner, Buff McLaughry, engineered and that Davis now leads — demonstrates.
Davis grew up in Baltimore. On his mother's side were generations of lawyers. His father was a doctor in a long line of doctors stretching over generations. But he wanted to carve his own path.
"My idea was to get a doctorate in psychology," he tells me as we settle down at The Simon Pearce Restaurant in Quechee, "and I had meant to leave Vermont."
But that didn't happen.
Right after graduation from the University of Vermont, he decided to look for a job in Burlington selling real estate. Demonstrating early his business instincts, Davis asked at each job interview which competing firm was admired the most. "Then I'd go to interview with them," he said. "I finally went to work for the firm the competition admired most and wound up buying it!"
That firm was owned by Nancy Lang. Davis bought it in 1992. In 2007, he and two other colleagues — McLaughry, of Hanover, and Pall Spera, of Stowe, Vt. — combined their operations to create Lang McLaughry Spera, a firm that became a major player in Upper Valley real estate.
Spera left the firm a few years later ("Totally amicable. I still refer business to him," Davis said). Then, on Jan. 22, Lang McLaughry Real Estate merged its 15 offices with Four Seasons Sotheby's International Realty, which had three offices in New Hampshire. The combined company then acquired Vermont Country Properties, which had five offices in southern Vermont.
The new company, operating as Four Seasons Sotheby's International Realty, is headquartered in South Burlington, and has 23 offices and more than 200 agents across Vermont and New Hampshire.
The man who never did become a psychologist is the new firm's CEO.
Jenna, our genial server, comes by to break this conversation to take our orders. It is not easy to choose, but we manage — sesame-seared chicken for Davis and a lamb burger with baby spinach and rosemary aioli for me. My guest orders a ginger beer while I settle for my favorite beverage here — the sparkling apple cider.
I am a Vermont resident, so I ask Davis what he feels the business climate here is like.
"Vermont is a challenging market," Davis tells me. The state lost population in the last census, and is projected to lose more people over the next two decades. "There is a low birth rate, and demographically it is one of the oldest states in the country," he said.
Davis is concerned about Vermont's ability to compete with other states and wonders where jobs, the driver for growth in population, will come from.
"There are many taxes that drive up the cost of doing business," he said. "If you are a company beholden to your shareholders, how do you justify moving to Vermont when you can do business in Texas for 12 percent cheaper? Why is it your duty to create jobs here?"
"Both New Hampshire and Vermont have a quality of life that is unparalleled," Davis continues, "but that's not enough. We see people selling their big houses and moving to smaller spaces, but the people who used to be there to buy those big houses aren't as much in evidence now. What would drive our business is job creation and increased population."
But New Hampshire's real estate taxes aren't anything to sneeze at either, I observe. Davis agrees, but points out that it is all the other taxes in Vermont that are a drag to business growth.
Our server returns with lunch and we take a break from our conversation to dig in to our meals.
"But don't we need laws to protect the environment?" I protest.
"Of course we do," Davis tells me.
He invokes a different model used in Oregon.
"Oregon is a very environmentally friendly state," he said. "They have regulations like Vermont's, but the difference is the staff there helps business to navigate the regulatory process. In Vermont, it seems as though the staff sometimes tries to discourage one from getting through the process."
All of this played into forming the new combined firm.
"You look at business growth and a static population and ask yourself what might be the best way for your business to thrive and grow. Acquisitions are just one way to do it," he said.
Our hospitable server politely interrupts to tempt us with desserts, which we grudgingly turn down for coffees.
I want to know what kind of person makes for a successful real estate agent.
"Nurses and teachers," he said. "They are naturally empathetic. … We know from studies that one of the 10 most stressful things in life is moving. Nurses and teachers deal with stress all the time."
I ponder this revelation as the lunch bill arrives.
It turns out my wife and I have our farm on the market. The property has been in my wife's family for two generations.
Surprised, ever the salesman, he asks if we are being well looked after.
"Lots of stress, but we've lucked out and have some of the best nurses in the Upper Valley taking care of us!" I tell him.
Sarwar Kashmeri is an author and columnist who specializes in international affairs. He is a regular commentator for the Huffington Post, U.S. News and World Report, and Vermont Public Radio. Follow him on Twitter: @sarwar_kashmeri