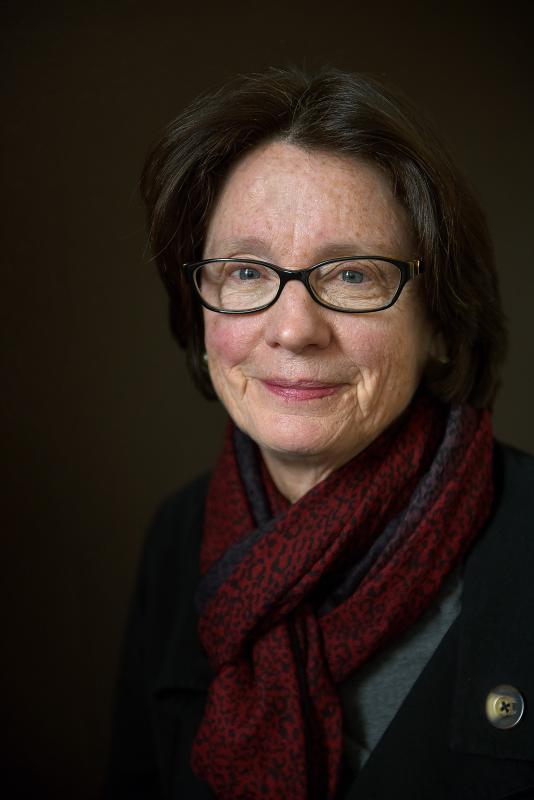 Welcome to a new column in a new magazine. The focus will be on women's issues and highlighting Upper Valley pioneers in their many different fields of endeavor — from managing stores to running international companies to building home-based businesses. They are creative; their art and music enlivens the communities. They are doctors, lawyers and play key roles at Dartmouth College and Dartmouth-Hitchcock Medical Center, the engines of the economy here.
Yet this is not a column only to celebrate women's accomplishments; it is one to push the envelope further.
In a 2014 report, American Express found almost 40,000 women-owned firms in New Hampshire employed more than 38,000 people and generated $7.4 billion in revenue. Vermont boasted 22,200 women-owned firms employing 13,300 people and generating sales of about $2 billion. That is the good news.
Yet in 2010, a Catalyst survey found that 68 percent of women in that study believed sex discrimination still exists in the workplace. That is the bad news.
So we will look at the many aspects of life here for women.
And why not start with the young women at Dartmouth College who have a "Women in Business" club? What is on their minds?
Amy Yang is the program coordinator for the group, which meets weekly during the semester and invites speakers to discuss issues of concern. Many of the speakers are women who share their stories — of their work as interns during college, and of their lives after Dartmouth. Yang said they discuss the issues that female executives face, such as the "glass cliff" effect, a term coined in 2004 by two British professors at the University of Exeter who observed that women are more likely to be assigned leadership roles at their company during a period of crisis, or are not given the resources and support needed, which both increase their chance of failure.
These Dartmouth women, about 30 on the March evening I attended, are focusing on a future beyond college. They listened intently to the speaker, Gregg Fairbrothers, founder of the Dartmouth Entrepreneurial Network in 2001 and a former adjunct professor at the Tuck School of Business, who encouraged them to use their time at Dartmouth honing their creative thinking, problem-solving, communication and teamwork skills. He encouraged them to set goals and have a plan to get there, but also be ready to adapt.
When I asked Yang where most of the young women wanted to go after studying at Dartmouth, she said they planned to go to cities such as Boston and New York. At this stage, none of the club members expressed an interest in staying in the Upper Valley. According to a survey described in a recent edition of The Dartmouth, 51 percent of the members of the Class of 2014 were hired in the field of finance.
The women of the Women in Business Club at Dartmouth should consider asking Susan Schweizer and Lynn Dunton for a coaching session.
Schweizer and Dunton have formed a business, Mediation Partners of New England, that helps mediate issues for businesses, nonprofits and families. Based in Grantham, the two travel all over New England working to create resolutions for their clients. Dunton has been a CFO and senior budget analyst; Schweizer has led nonprofit boards, negotiated national contracts, been in the IT division at JP Morgan Chase, and is now a town moderator for Grantham. They met a few years ago at Champlain College in Burlington while working on their master's degrees in mediation and conflict studies.
When asked about gender issues in business, they said they often need to reveal "identity hooks" that clients may have: What causes them to feel a lack of respect or a questioning of their competence? Women also should take a "broader view" about compensation and find ways to be visible in their organization so they can take credit for their work.
Both Schweizer and Dunton teach effective conversation and led an Osher class on the topic last fall. They will be the speakers at the Women's Network of the Upper Valley meeting on April 7, at 6:30 p.m. at the Howe Library in Hanover.
Cyndy Bittinger, of Hanover, is the former president of the Women's Network of the Upper Valley. She owned and managed two gift shops in New Jersey before moving to the Upper Valley in 1988 and changing careers to become a historian and nonprofit manager. Today, she teaches a course in Vermont history for the Community College of Vermont, writes for Vermont Woman, and is a regular commentator for Vermont Public Radio.