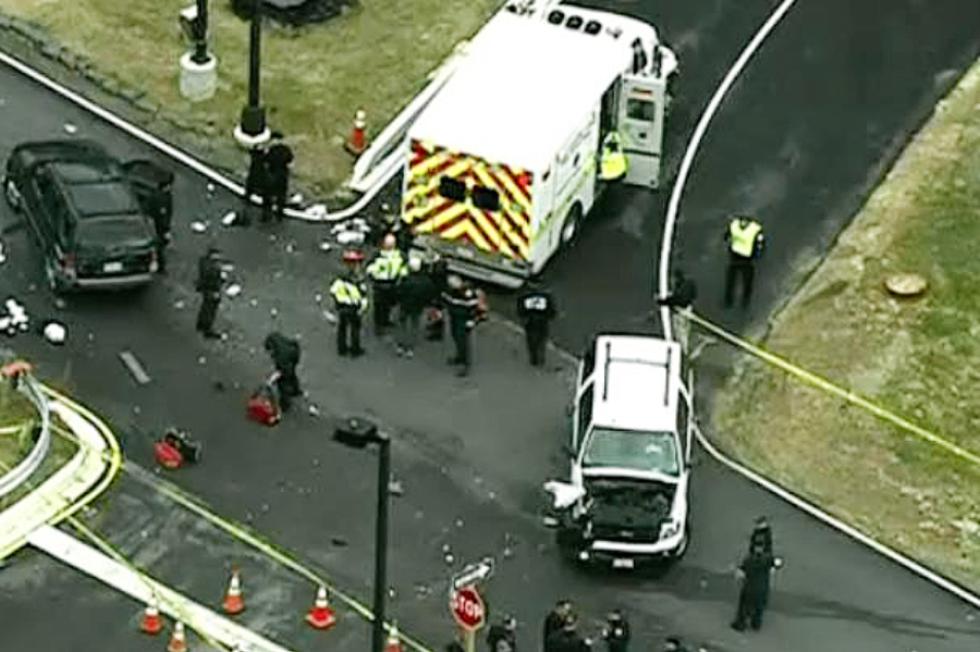 Radioshack Sale Approved, Keeping Hundreds of Stores Open
The judge overseeing RadioShack's bankruptcy said he will approve the sale of about 1,700 stores to the chain's biggest shareholder.
Tuesday's decision ensures the survival of the 94-year-old electronics retailer, for now, and saves thousands of jobs that might have been lost if the stores were liquidated.
The buyer, Standard General, has said it plans to run the business in a co-branding arrangement with Sprint Corp.
During four days of sometimes contentious hearings in Wilmington, Del., bankruptcy court, creditors fought the company and each other over how much the stores were worth and how proceeds of the sale should be used.
Hedge fund Standard General was declared the winner of an asset auction last week with a bid worth about $145.5 million. Creditor Salus Capital Partners had called the auction a sham and asked U.S. Bankruptcy Judge Brendan Shannon to reject the result.
RadioShack argued that Salus missed its chance to outbid Standard General, which the Fort Worth, Texas-based retailer said made the highest and best offer. The judge said he was faced with two alternatives: liquidation or a sale as a going concern.
Man Killed by NSA Police Had Lengthy Record
Fort Meade, Md. — Two cross-dressing men who were fired upon by National Security Agency police when they disobeyed orders at a heavily guarded gate had just stolen a car from a man who had picked them up and checked into a motel, police said Tuesday.
The FBI said the driver, Ricky Shawatza Hall, 27, died at the scene, and his passenger remained hospitalized Tuesday with unspecified injuries. An NSA police officer was treated for minor injuries and released.
NSA police opened fire on the stolen sports utility vehicle after Hall failed to follow instructions for leaving a restricted area, authorities said.
As it turns out, Hall and his passenger had just driven off in the SUV of a 60-year-old Baltimore man, who told investigators that he had picked up the two strangers in Baltimore and brought them to a Howard County motel.
"We can't confirm there was any sexual activity involved," a Howard County Police spokeswoman, Mary Phelan, told The Associated Press on Tuesday.
The SUV's owner, who has not been publicly identified, said they checked into a room at the Terrace Motel in Elkridge at about 7:30 a.m. Monday, and that he used the bathroom about an hour later. When he came out, the men were gone, along with his car keys.
He called police to report the stolen car, and only minutes later, just before 9 a.m., the men took a highway exit that leads directly to a restricted area at the NSA entrance at Fort Meade.
Obama Commutes Prison Sentences Of 22 Drug Offenders
Washington — In a single stroke, President Obama on Tuesday doubled the number of sentence commutations he has granted to federal prisoners since taking office, clearing the way for the release of 22 drug offenders.
The move was part of an administration effort to reduce disparities in drug sentencing and scale back mandatory minimum prison sentences.
Most of those who will be released early were convicted of selling large amounts of cocaine and sentenced to decades or sometimes life in prison.
To be considered for commutation, prisoners could pose no threat to public safety, have a clean prison record and have been sentenced under outdated laws, White House Counsel Neil Eggleston said. In the past, the White House also has insisted that prisoners must have served 10 years of their sentence, but Eggleston made no mention of that as a criterion Tuesday, and one of those commuted had served less.
Until Tuesday, Obama had commuted just 21 sentences in his six years in office. The 43 commutations by Obama to date are but a tiny percent of the total number of inmates serving time for drugs.
About half of those who received commutations Tuesday had been sentenced under a law recently changed by Congress that treated crack cocaine arrests — which most frequently involve minorities-much more harshly than those involving powder cocaine, sentencing experts said. Others were sentenced under mandatory minimums that have been scaled back by the Justice Department or the U.S. Sentencing Commission. — Wire reports