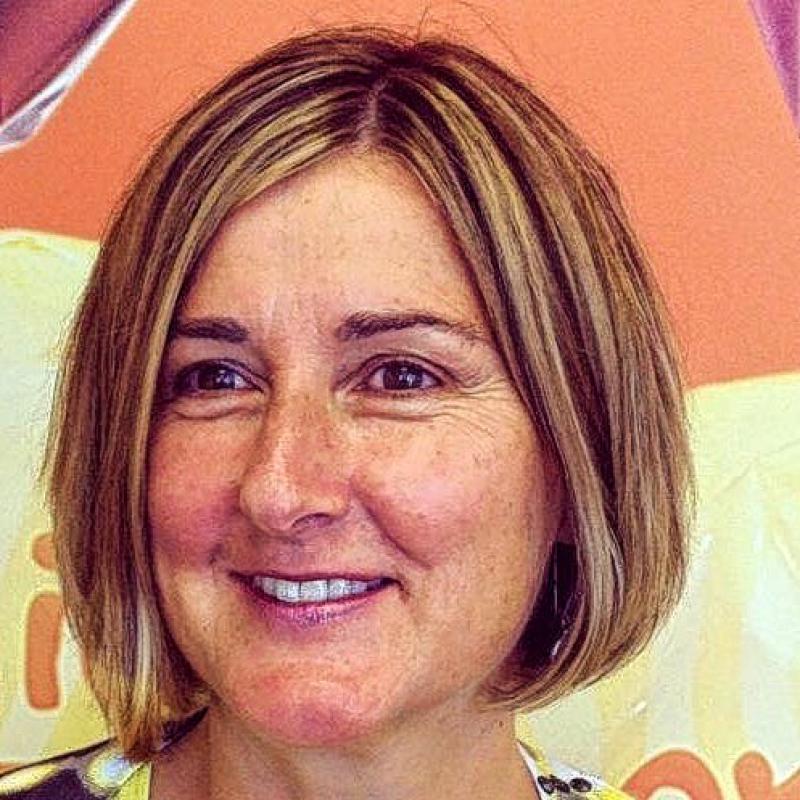 Claremont — Runnings will open its doors on Tuesday in the former Lowe's Home Improvement store, which it bought last year about two years after Lowe's announced it would close.
Runnings is a general merchandise chain store with headquarters in the Midwest. Its product line includes clothing, outdoor equipment, lawn and garden, automotive, animal care, sporting goods, hardware and power equipment.
The company purchased the 125,000 square foot building on Washington Street last August and at the time said expected to bring about 60 full and part time jobs to the city. Lowe's opened in 2010 after spending millions to clean up contamination on the site. It closed in November 2011.
Runnings began as an automotive store in 1947 and today has about 40 stores, mostly in the Midwest. When announcing its move to Claremont, Runnings' officials said it was the beginning of a strategy to move into the Northeast. This will be the company's first store in New England.
The Claremont store will be open from 7:30 a.m. to 9 p.m., Monday to Friday; 7:30 to 7 on Saturday and 9 to 6 on Sundays. The company will have a grand opening in May.

Hartford-based Concepts NREC is one of six Vermont companies attending this weekend's AeroMart Montreal 2015 event, which is designed as a networking opportunity for U.S. and Canadian aerospace companies. The two-day event allows suppliers and contractors participate in one-on-one business meetings, conferences, thematic sessions, and technology and product workshops, according to a news release from the Vermont Global Trade Partnership. Concepts NREC specializes in turbomachinery design and development and provides engineering and advanced manufacturing services, as well as specialized software and education, for the aerospace and naval/marine fields. The companies are attending the event with the Vermont Global Trade Partnership, the Vermont U.S. Commercial Service Office and the Vermont Chamber of Commerce. An FAA study for the aviation and aerospace industries contribute $2 billion to Vermont's economy, including nearly $1 billion in economic output, more than $250 million in earnings and 9,369 jobs.

Beth Kluge has been named vice president of sales at King Arthur Flour. Kluge has 25 years of sales experience in the bread and baking industry, most recently as senior director of sales with The Hain Celestial Group, vice president of sales at Charter Baking Company, and vice president of sales-national accounts with Hostess Brands. At King Arthur Flour, she will oversee wholesale product sales. Kluge, a graduate of the Keller Graduate School of Management of DeVry University, said her focus will be on bringing traditional, specialty, and gluten-free flours and mixes to bakeries and consumers. "Beth will be instrumental in the continuous growth of King Arthur Flour as we leverage and strengthen our distribution throughout the country," Karen Colberg, King Arthur Flour co-CEO and chief marketing officer, said in a news release.

Two Upper Valley firms that supply and service the government with computer equipment sales and service have been awarded contracts under a procurement program overseen by NASA. Lyme Computer Systems, of Lyme, and Red River Computer Co., of Claremont, are among 118 small businesses that won small-business set-aside contracts to supply federal agencies with information technology products and product-based services, according to a NASA news release.
The contracts are for five years with an option to renew for another five years. The overall contract is designed to streamline the procurement process on behalf of government agencies for such tech products as laptop and desktop computers, servers, cloud-based services, network equipment, storage systems, security tools, and software products and related services such as installation, training and maintenance.
Separately, Red River has announced that it has achieved the "Advanced Internet of Things Connected Safety and Security Specialization" certification from Cisco Systems. In a news release, the company said it is the first federal partner to achieve this certification, which indicates expertise in designing, integrating and maintaining Cisco video surveillance and access control products.

Long Trail Brewing Co., of Bridgewater Corners, ranked No. 30 on the Brewers Association's annual list of the top 50 craft brewing companies and No. 36 on the list of overall brewing companies in the U.S., based on beer sales volume. The brewer's Long Trail, Otter Creek, The Shed and Wolaver's brands were included in the ranking. Boston-based Harpoon Brewery, which has a brewery in Windsor, ranked 15th on the craft brewing list and 21st on the overall list.
Upcoming Events
River Valley Human Resources Association will hold a presentation, "Let's Work it Out: Dealing With Workplace Stress," for HR professionals and small business owners on Thursday, from 8-10:30 a.m., at the Mascoma Savings Bank Operations Center, 243 Sykes Mountain Ave., in White River Junction. The presenter will be Agnes Cook of Dale Carnegie Training. The presentation is free for members and guests; others $20. Reserve a seat on the RVHRA website, http://www.rvhra.org.

Upper Valley chapter of SCORE is offering a workshop, LinkedIn, Blogging, and Google Analytics, on Thursday, from 6-9 p.m., at 20 West Park St., Lebanon, Suite 316, in the Citizens Bank Building. The workshop will cover covers the fundamentals of LinkedIn, a powerful online platform that connects professionals, blogging, and using Google Analytics to measure results.
The workshop will be presented by Gary Horsman, president of A Global Reach, a business development and Internet marketing company in Woodstock. Cost is $30, two for $45. Veterans free. For more information and to reserve a spot, visit http://www.uppervalley.score.org or call 603-448-3491.

The Vermont Small Business Development Center is offering a four-hour workshop on how to start your own business and write a business plan on April 14, from 9 a.m.-1 p.m., in the third floor conference room of the temporary offices of the town of Hartford at 35 Railroad Row, Room 306, White River Junction. The workshop is designed as a step-by-step guide for starting a business in Vermont for the first-time business owner. Space is limited. To register, sign up online at http://www.vtsbdc.org (click on the training tab). For registration questions, email dblanchard@vtsbdc.org. The registration fee is $99 and includes a start-up workbook in hardcopy and pdf format.

Items of interest to the local business community are published every Sunday. Submissions may be mailed to: Business Notes, c/o Sunday Valley News, P.O. Box 877, White River Junction, Vt. 05001. You may also send your items by fax to 603-298-0212, or by e-mail to biznotes@vnews.com. All items are subject to editing for clarity or space.