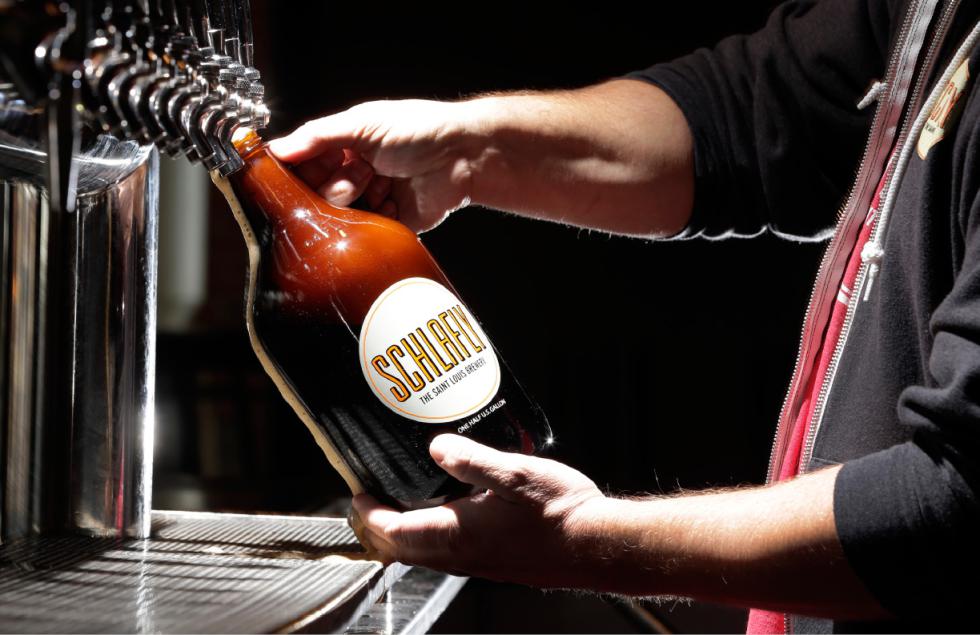 Concord — By almost any metric, New Hampshire's beer business is becoming more stout.
The number of breweries has jumped from 17 to 38 in the past 18 months and is expected to push 60 in the next year. Beer tax revenue already accounts for an average of $13 million a year.
The state's craft breweries produced 69,000 barrels of craft beer and added $248 million to the state's economy in 2013, according to the nonprofit Brewers Association.
While the state still isn't known for beer brewing, growth in the beer business is reflected in some ways in the Legislature, where lawmakers are again looking at bills that would boost beer making and distribution in New Hampshire.
"In general terms I would say yes, (the legislation) is an indication of growth in the state's craft beer industry, which is a positive sign for all," said James Wilson, director of the state Liquor Commission's Division of Enforcement and Licensing.
This year's crop of bills includes one that would allow beer and wine makers to give free samples at farmers markets, and one that would give the Liquor Commission discretion in deciding what images can be depicted on beer labels. Another would allow restaurants and craft beer shops to sell their beer in 64-ounce refillable containers, or growlers.
"Now you're seeing what I would like to call a pent-up demand and interest in this segment of the New Hampshire economy," said Bill Herlicka, owner of White Birch Brewing in Hooksett and president of the Granite State Brewers Association.
The beer-centric legislation is a reflection of growth and change in the market, but it also shows there are few one-size-fits-all bills when it comes to beer, or alcohol in general, in New Hampshire. This is likely because each bill has a different affect on manufacturers, distributors and the Liquor Commission, not to mention consumers. While no one expects a bill to surface that would torpedo the state's beer makers, not every piece of legislation has a definite positive impact.
"There are all sorts of interests that look at every bill. Everybody who has a financial stake says how this is going to affect business, but nobody knows for certain," said state Rep. Kermit Williams, a Wilmot Democrat who serves on the House Ways and Means Committee.
Williams has submitted a bill that would allow 3,000 on- and off-premise liquor licensees to sell beer in refillable growlers for off-site consumption.
"I see it as a consumer bill and not a business bill," Williams said.
The effects of the bill wouldn't be limited to the one segment of the market.
If passed, the legislation would add $80,000 to $90,000 in operational costs to the Liquor Commission's budget.
Its division of enforcement would need to establish a permit for licensees, set administrative rules for permitting and training, and decide on hours for when someone could buy a growler. Also, it would have to maintain a database of beer makers who don't want their products being sold in refillable containers.
In considering a bill, the commission has to weigh its duty to lend administrative and regulatory support to beer makers against the need to have proper oversight and regulation.
"Each new business opportunity creates jobs and revenue which, for obvious reasons, are important to the state," Wilson said.
"When we're applying that to businesses in any tier of the alcohol industry, the key is to create an environment that supports and encourages growth and innovation while ensuring compliance and responsibility."
For brewers, the level of support depends on the bill at hand.
"I think it's 50-50 for New Hampshire brewers. Some of the bills can be helpful and some of them couldn't," Herlicka said.
While Williams's bill would allow craft beer stores and restaurants to add "to go" business, smaller brewers say it will hurt growler sales that account for a significant amount of their business.
Growler filling is a way for brewers to have more customer interaction and to make unique beers available at home, opponents of the bill said.
The bill, "while appearing to support our growing beer industry, takes control away from breweries that distribute, and takes business away from brewpubs and small breweries that do not distribute," said Steve Allman, owner of Canterbury Aleworks.
This would hurt smaller beer makers and nanobrewers, the latter of which have sprouted up since the state created a license that caps annual production at 2,000 barrels but reduces overhead costs. It also requires nanobreweries to distribute the product themselves without a distributor.
"Not only does this latter group comprise the bulk of the unprecedented beer growth in New Hampshire over the past few years, it is our businesses that would suffer the greatest negative consequences if this bill is passed," Allman said.
At a House Ways and Means Committee hearing last month, legislators questioned the logistics of the farmers market bill.
It wouldn't move the needle for bigger breweries but would strengthen an important contact point for smaller ones.
That bill has received support from brewers who rely on farmers markets to distribute their product.

Iain Wilson can be reached at 369-3313 or iwilson@cmonitor.com or on Twitter@iainwilsoncm.