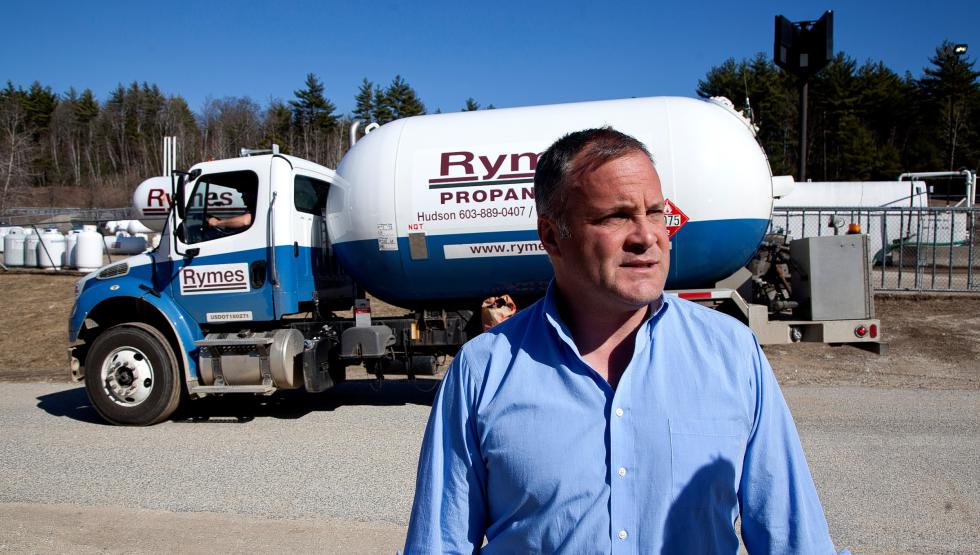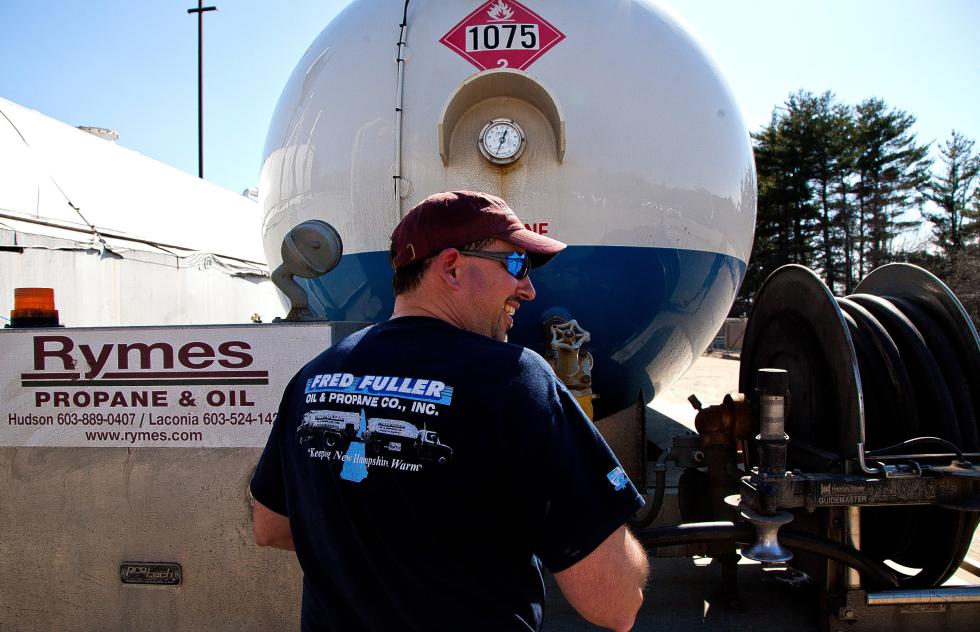 It was late November, and oil delivery crews from Rymes Propane and Oil started showing up to fill the tanks of Fred Fuller Oil and Propane customers after the two companies merged.
For some customers, it was a little confusing.
"The first couple of weeks, drivers would show up wearing Rymes shirts and people would come out and be like, 'No, no, no. I buy from Fuller, not Rymes,' " said Rymes co-owner John Rymes. "That was actually one of the most unique things I found — people didn't know this was going on."
The anecdote shows how swiftly Rymes's multimillion-dollar acquisition of his bankrupt competitor had come together.
Issues with Fuller's service had been swirling from the winter before. The Hudson-based company was missing deliveries and having trouble persuading oil wholesalers to sell to them. The attorney general's Consumer Protection and Antitrust Bureau had fielded so many complaints that the governor opened a hotline for Fuller customers who had no oil.
In November, just before the winter demand for oil hit a high point, Fuller filed for bankruptcy protection.
"A real and immediate emergency exists. Winter is coming quickly. (Fuller) cannot continue to service its customers without a major cash or capital infusion," Fuller's lawyer, William Gannon, wrote in November court filings.
If a buyer didn't step up, some of Fuller's roughly 30,000 customers would be forced into an uncertain market to find another supplier. Thousands of customers had already pre-bought $6 million to $7 million worth of oil, and there was no guarantee they would get it back.
Oil dealers braced for the fallout. Rymes purchased 10 new tankers to prepare for an influx of Fuller customers.
"It starts as a negative story, for sure," Rymes said in an interview at company headquarters in Pembroke. "There were a lot of people who were concerned."
Eventually, Rymes stepped in and struck a deal reportedly between $10 million and $12 million. The company, which John Rymes runs with his brothers Tom and Jim, would take over all of Fuller's assets, including tanker trucks, accounts receivable, inventory, personal property, customer lists, delivery routes and intellectual property.
As part of the deal, Rymes agreed to honor pre-buy contracts and repay Fuller's creditors.
"If we hadn't bought those assets and they were mothballed when this winter happened, the oil companies around here — all of them together — could not have done the entire job," Rymes said.
The timing for Rymes couldn't have been better, as the rough winter meant more trucks and people on the road to meet demand.
"We were maxed out, our competitors were maxed out and our Fuller assets were maxed out," Rymes said.
Before the deal, sellers had been looking at contingency plans to make sure they could meet capacity if Fuller couldn't deliver.
"The other companies took on the slack, and that trend was continuing," said James Boffetti, senior assistant attorney general and chief of the Consumer Protection and Antitrust Bureau. "I think there would have been a substantial effort by all the other oil dealers in the state to pick up those customers."
The deal was struck in late November, and Rymes planned to have his new trucks on the road the next day. Hours after finalizing the deal, Rymes had people making giant Rymes stickers to slap on Fuller's trucks, and officials from the Division of Motor Vehicles were called in to re-register the new truck fleet. Drivers and technicians were given Rymes shirts and sweatshirts and told to keep doing what they were doing.
"We didn't really change a lot," Rymes said. "Really, what we did was remove the bad stuff from there and put some money and management into it."
Since the frantic roll out, management has met weekly to track progress, but the transition has been smoother than anyone imagined, Rymes said. This is a testament to employees new and old, he said.
"We keep looking over our shoulder to wonder when the other shoe is going to drop because it really has been seamless," Rymes said.
Fuller had almost 100 employees at the time of the bankruptcy filing, according to court documents. Rymes offered every employee a job with the same pay, he said. Only a few people declined the jobs. Most are still at Rymes, though some redundancies in accounting and within the office led to some employees being let go. Technicians and drivers are for the most part working with the same customers they did at Fuller, Rymes said.
Armand Dion, who was filling a tanker truck in Pembroke last week, said the switch to a new employer was smooth.
"Not much has changed," Dion said.
The Fuller acquisition has allowed for a laundry list of efficiencies, Rymes said.
It has allowed Rymes to expand its coverage in Hudson and Laconia, two areas Fuller traditionally covered well. Fuller's former storage sites in Hudson and Laconia mean less time spent driving to the closest Rymes site to refill, Rymes said. Based in part on what Fuller was doing, Rymes has altered its delivery routes to increase efficiency.
Rymes closed its Tilton and Londonderry locations and moved to nearby Fuller offices.
For now, the company is still working on two computer systems.
The acquisition has "added substantially" to the company, but Rymes doesn't discuss the number of employees, customers, the size of the fleet or the bottom line. Rymes was bigger than Fuller, so the company hasn't doubled, he said.
But it's now considered to be the biggest oil dealer in the state.
"We don't like to tell anybody that stuff. Some of our competitors advertise that to pat themselves on the back, but we don't tell anyone that," he said.
The pre-buy contracts were a key piece of the sale. Fuller for years had offered early pre-buy contracts to allow customers to pay in advance to lock in at a set price for next season.
The price of honoring the contracts was factored into the purchase, so it's not like the company actively lost money on it, Rymes said.
Customers were very likely on the hook for those millions in pre-buy dollars because they didn't have adequate protection, Boffetti said.
"If it had gone through bankruptcy route and there hadn't been a sale, that money would have been much at risk," Boffetti said. Maybe customers could have gotten pennies to the dollar back, but even that wouldn't have been guaranteed.
"Even considering how badly Fuller performed the previous winter, people still gave him millions in pre-buy money," he said.
Legislators looked at the issue last year and passed a law that prohibits oil companies from advertising their pre-buy contracts before May 1, compared with the old Jan. 1.
The change was a step in the right direction, but it doesn't do enough to protect customers' money.
"Consumers need to understand that money isn't secured in any way," Boffetti said.

Iain Wilson can be reached at 603-369-3313 or iwilson@cmonitor.com or on Twitter @iainwilsoncm.