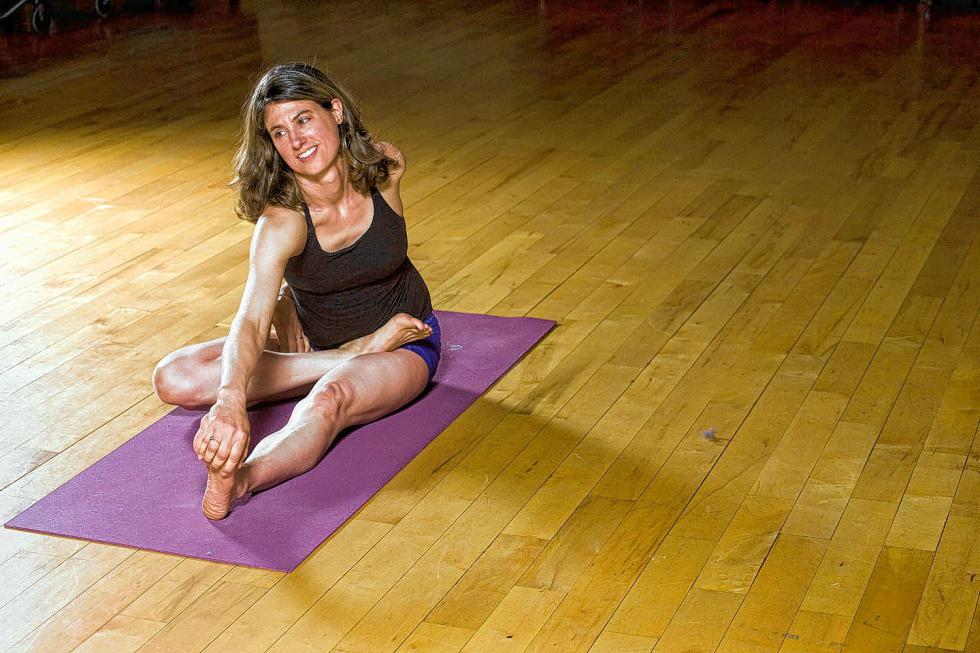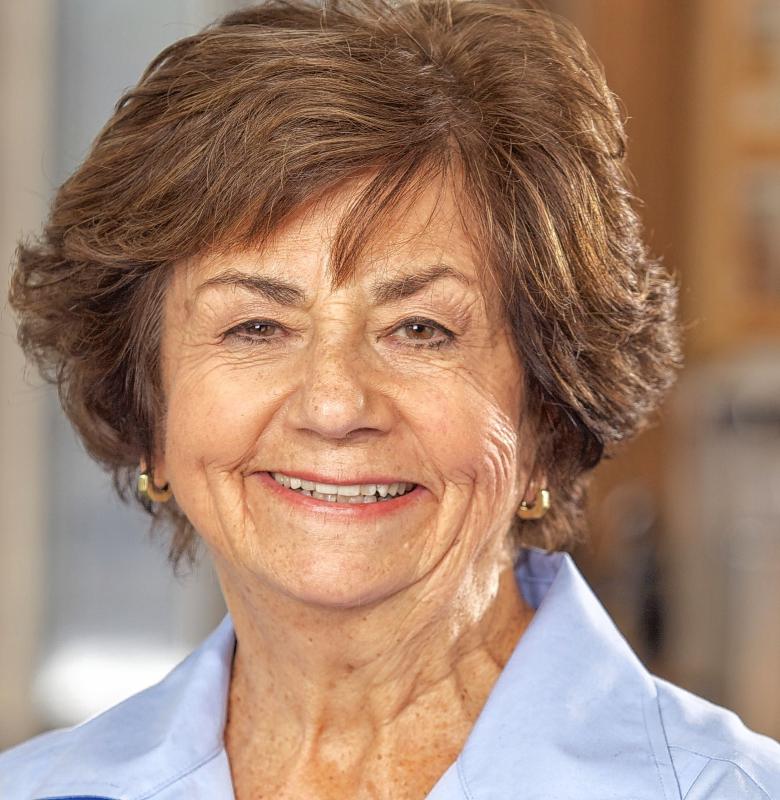 Plainfield resident Suzanne Spencer Rendahl, doing business as Yoga@Work, has built a business for herself by thinking outside the box.
While working as a journalist after graduation from Dartmouth College, she became interested in yoga. At first she tried to teach herself by reading books and watching tapes. Next she tried different classes with different instructors teaching different styles of yoga.
Nothing seemed to click. Then, one day in 1998, she walked into Jyoti Hansa's Thetford yoga class, unsure of what to expect. "I didn't think she could help me with my tight hamstrings, scoliosis and level of grace which frequently prompted comparisons to President Gerald Ford. None of a dozen or so other teachers I had tried could," Rendahl said in a recent commentary on Vermont Public Radio.
That day marked the beginning of Rendahl's career as a yoga teacher.
Rendahl took to Hansa and the Iyengar style of yoga, a classical Indian style that focuses on proper alignment. After taking classes twice weekly, and at the suggestion of Hansa (who died last year), Rendahl started a teacher-training course in Boston with Patricia Walden, an internationally recognized Iyengar practitioner and teacher. Two years later, she was ready to try for certification.
"Certification for yoga teachers is like the wild west," she said. For Rendahl, rigorous Iyenger certification required a two-year program and testing by two national boards. At the other end of certification, no more than two hours on the Internet will buy certification. Rendahl cautions yoga students to "find out what you are buying" before beginning a certification program.
In 2004, she was ready to start her own company. The traditional routes for yoga teachers are to rent a studio, which requires significant overhead, advertising, outreach and administrative time, or to work in someone else's studio, in which case teachers get just a percentage of their classes and often find it hard to earn enough income.
Then, Rendahl thought, why not go to an established business and teach there? She knew of instructors who were teaching at work sites elsewhere, including at the U.S. Supreme Court, but knew of no one in the Upper Valley doing this.
Her big challenge was marketing. She approached the Upper Valley chapter of SCORE and was assigned a counselor. Together they developed a marketing plan. After identifying businesses that might be interested in hosting a yoga instructor, a key challenge was to find the right person to approach. It was helpful if she could find an interested employee, or she could try to contact the right person in the company's human resources department.
The first company that hired her was the Cold Regions Research and Engineering Laboratory in Hanover. She approached the contracting office, going in cold turkey. Since CRREL is a federal agency — it is one of seven research laboratories that make up the U.S. Army Engineer Research and Development Center — Rendahl had to put in a formal bid, which involved a good deal of bureaucratic maneuvering. "I weed-wacked my way through the red tape," she said, "asking a lot of questions. Most communications were either by telephone or email."
Her persistence paid off, and Rendahl taught at CRREL for 10 years until military budget cuts put an end to her classes there. However, she is still teaching at Hypertherm, the Hanover-based maker of steel-cutting technology, after 11 years, and has taught at Ansys Inc. (which acquired Lebanon-based Fluent Inc. in 2006) for 10 years.
Rendahl's business is fluid, depending on the economy and family responsibilities. During this time, she gave birth to two children, now 5 and 9. She taught through both pregnancies, adapting her teaching methods as needed.
This approach — teaching on-site at businesses — has worked for her. She has control over her schedule, her costs and earns a steady income.
"This business model is really win-win-win," she said. "It's a win for the person who brings me in (often the human resources department), as they get credit for providing a great benefit at a relatively low cost. The employees win because they get to take a high-quality class that's usually just a walk down the hall. Often employers cover the class completely or subsidize it, so it costs them less than to go to a studio. And I get a stable class schedule and revenue source and I get to do what I love."