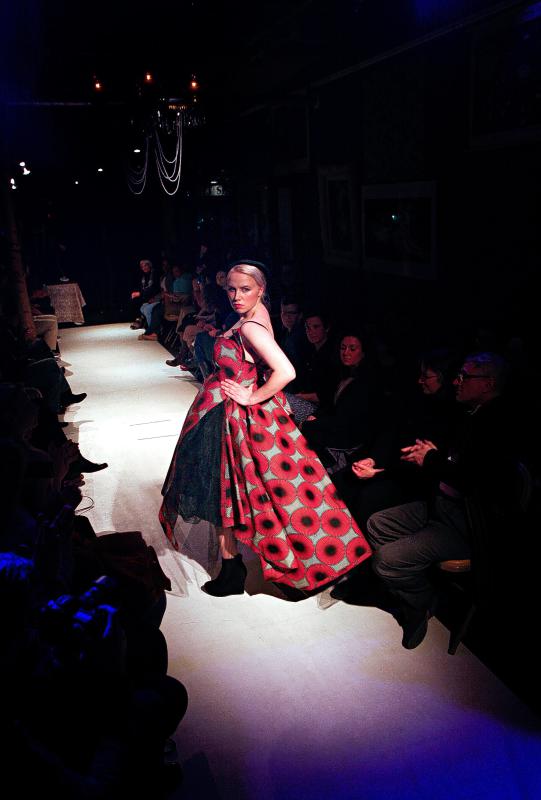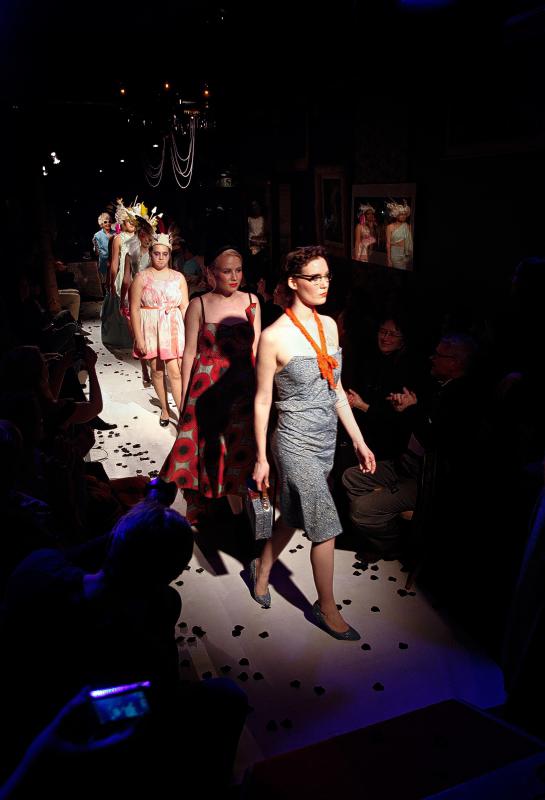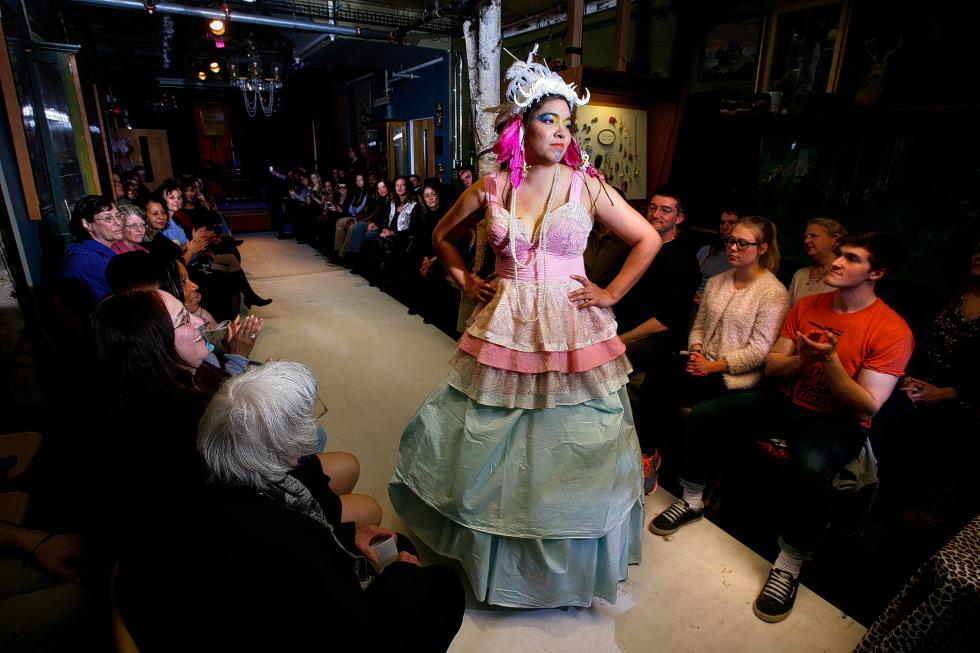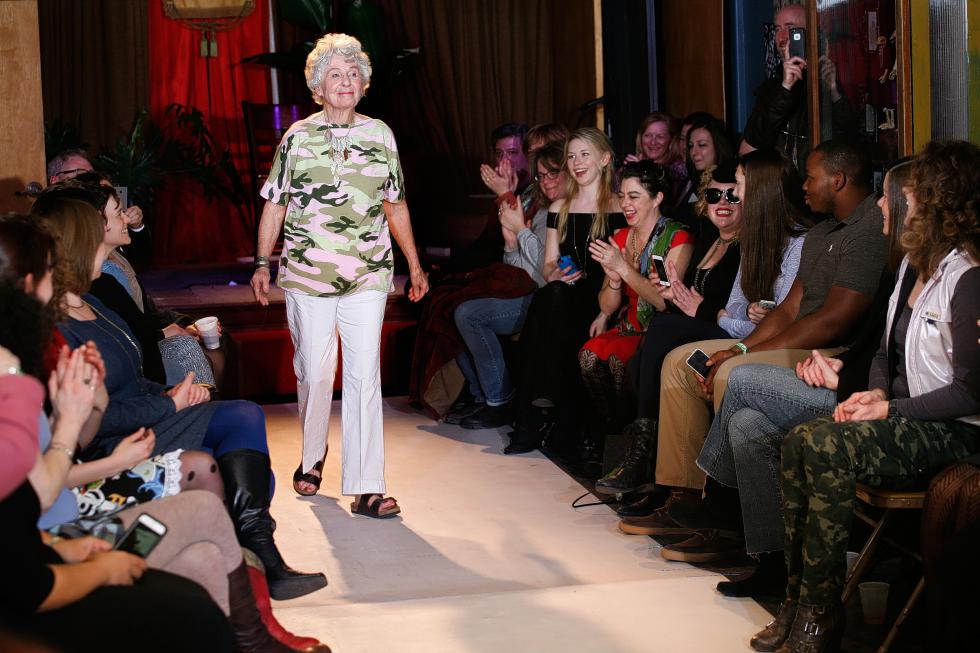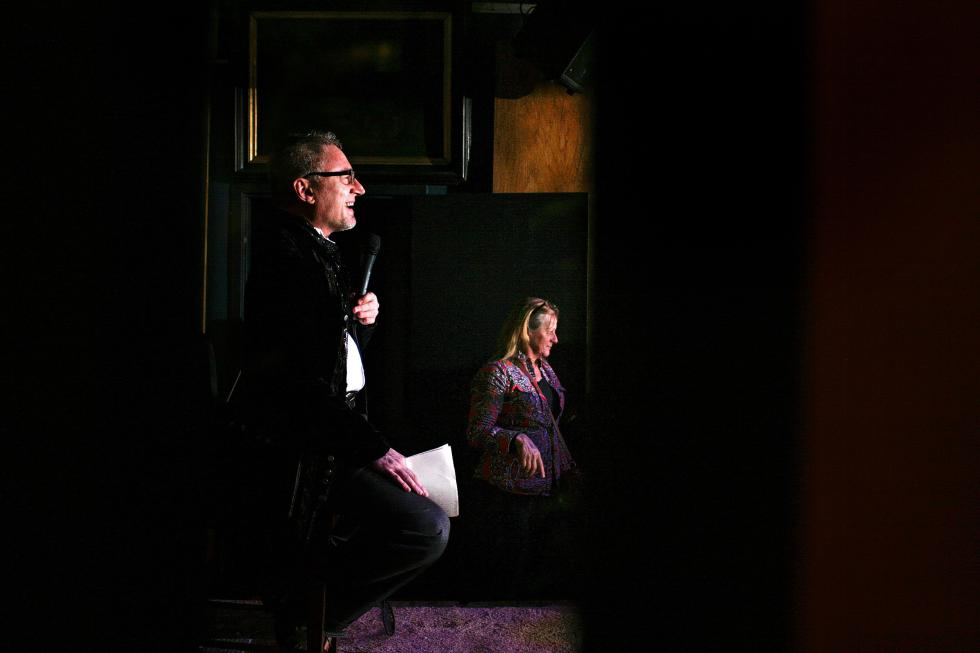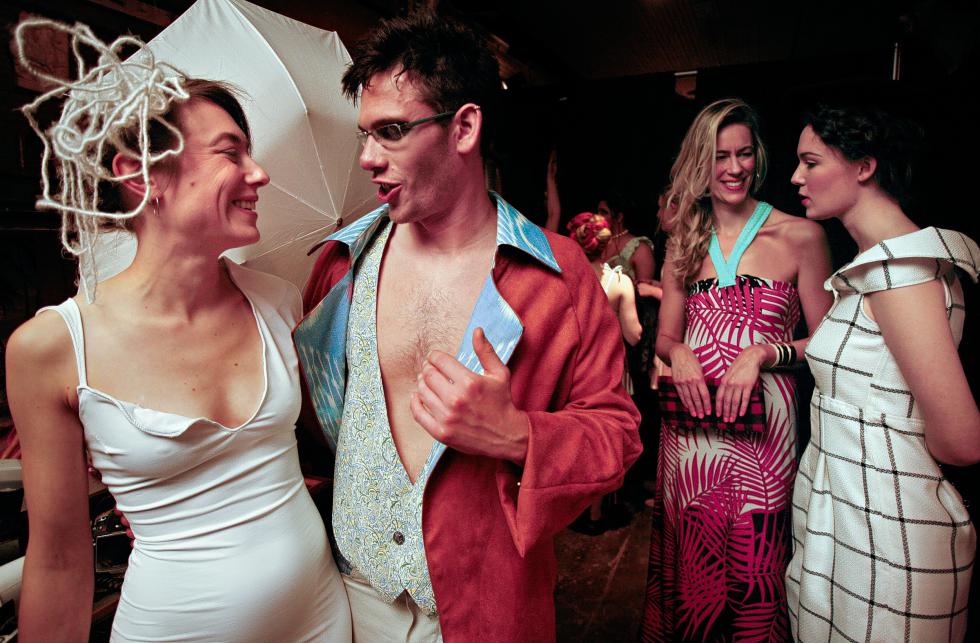 Kim Souza opened the doors of Revolution in June 2002, at a time when the clothing store's neighbors included a strip club called The Wrap and an accompanying adult novelty store. Occasionally, workers from the club would try to consign some of their costumes at Revolution, but they wanted more money than Souza was willing to pay.
"That's a little bit of a change right there," said Souza, owner and manager of the shop, as she folded lapis blue sweatshirts with "Upper Valley" printed on the front and the store's logo on the back. "I see people every day come in and say White River has come such a long way."
And that's not just because the strip club and adult store burned down in 2005.
Once a bustling railroad hub (celebrated in the annual Glory Days Festival), White River Junction has worked for decades to find and develop its new identity — as a hip and happening place for artists and other creative, independent people to live, work and play.
In recent years, that effort has picked up steam. A few of the high points:
▸ Developer Matt Bucy's renovation of the Tip Top Media and Arts building, a former bakery at 85 North Main St. that now houses a restaurant and dozens of creative enterprises, including painters, sculptors, cartoonists, health practitioners, a martial arts studio, Two Rivers Printmaking Studio, and Tip Top Pottery, a paint-your-own-pottery studio.
▸ The 2004 founding of the Center for Cartoon Studies by James Sturm and Michelle Ollie, who were honored in 2012 by the Hartford Area Chamber of Commerce for boosting the local economy "by attracting multinational students, increasing tourism, generating over $5 million in local student spending, and stimulating a stable base of new workers."
▸ Bucy's renovation of the Dreamland Building on North Main Street, which now houses a yoga studio and a workshop for writers, along with office and retail space, and the old American Legion Hall on South Main Street which, when completed, will host studio apartments and first-floor offices to cater to young people and independent workers who want to live and work in the downtown area.
▸ Railroad Row LLC's "Hub WRJ," which opened last year at 35 Railroad Row and offers co-working spaces targeted to freelance writers and artists, independent technology contractors and new businesses, according to Bill Bittinger, Railroad Row LLC's managing partner. Bittinger's group also plans to build a $3.5 million, four-story building with a mix of commercial, residential and office tenants, on the corner of Bridge and Main streets, the former site of the burned-down strip club.
▸ The building of Northern Stage's new home on Gates Street, the former site of Miller Auto. The $9 million, 250-seat theater project — which Northern Stage officials say is the first purpose-built performing arts space in the Upper Valley since the Hopkins Center's Moore Theater — is expected to be completed this fall and will give the downtown a "premier theater destination" for the arts.
Opportunities to Connect
These and other efforts have attracted attention to downtown from media outlets far and wide, with the Boston Globe saying White River Junction "has transformed itself into an artists' colony," and Burlington's Seven Days calling the village "a nexus of Vermont's creative economy." While perhaps a bit hyperbolic, those sentiments were clearly on display during last month's fashion show at the nonprofit Main Street Museum, which helped introduce the work of four Upper Valley fashion designers to the community.
"There are people out there who have interest to learn and become more engaged," said Mark E. Merrill, of White River Junction, a fashion designer who also works at the Main Street Museum, which was founded by David Fairbanks Ford in 1992. "One of the goals is to make those opportunities available for people to connect."
Merrill was one of the designers, including Rene Gerrior, Colleen McCleary and Sigrid Lium, who took part in the fashion show. Each also has sold what they've created at Souza's Revolution.
"For artists that are supporting themselves financially with clothes designs, it's a challenging prospect, especially in rural Vermont," Souza said. "Revolution can be a showroom for them."
Souza estimated that about 60 percent of the items in her shop are secondhand, while 40 percent are made by independent designers and small businesses. "That's part of the
creative economy," she said. "If we were
just a consignment shop, it wouldn't be sustainable." Souza said Revolution currently has clothing from three Upper Valley designers, along with four or five jewelry and accessory designers, including Eve Winslow, of Woodstock.
Winslow, who designs under the label Thimble and Acorn, has been making her living as a fashion designer since 2009. She started selling items at Revolution in 2011, and sells items at a few other Vermont businesses, as well as through an online shop.
"I'm a very small one-person business," said Winslow, whose studio is in her Woodstock home. "I really like the control and the freedom that having a small business has for me."
In addition to providing an outlet for her goods, Revolution has provided a place for Winslow to get to know other designers and their work.
"It's been how I've met and connected with the creative community here," Winslow said. "It's always inspiring to go in there and see what people are creating."
The relationship between designers and local retailers is mutually beneficial. When a consumer purchases an item made by an independent designer at Revolution, "You're supporting two local businesses," said Nancy Heyl, of White River Junction, who has worked at the shop for more than six years.
Jess Abston, owner of the vintage shop Who Is Sylvia? in Woodstock, carries pieces by Winslow and Gerrior in addition to vintage clothing. As a small business with limited funds for publicity, a lot depends on word of mouth.
"The challenges are the same," Abston said about selling vintage and indie designer items. "It's just getting people through the doors. … Exposure is really key."
Gerrior, of Lebanon, who designs under the label ReneFrancesG, credits the Upper Valley with getting her started as a designer.
"Without Vermont and this area, I never would have started making clothes," Gerrior said at a recent gathering at the Main Street Museum to critique the fashion show. "It's better than a four-year college."
The success of the show is something Merrill hopes will propel other collaborative opportunities among organizations, businesses and designers.
"The fashion show we just had was built out of a conversation," he said. "So let's keep having these conversations and see what comes out of them."