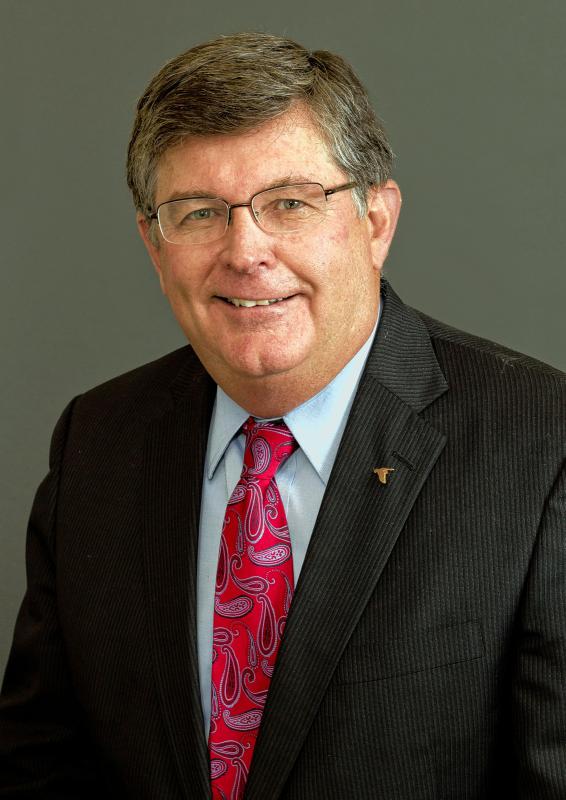 Over a lunch of fresh lobster club and crisp fries, Stephen Theroux, president and CEO of Lake Sunapee Bank, explains why he wants to make sure that, as the community bank he leads gets bigger, it must also remain small.
With just 16 to 18 percent of the banking industry's assets, community banks account for more than 46 percent of all loans to farms and small businesses in America. As Stephen Theroux and I settle down to lunch at Pine Restaurant in the Hanover Inn — the tastefully designed gathering place of the area's movers and shakers — I ask the CEO of one of the Upper Valley's biggest community banks why that is.
"Well, 20 percent of the banks own 80 percent of the country's financial assets, and the bigger banks really don't have the time or interest to do small loans, which is what the remaining 20 percent are," Theroux said.
"Besides cost, there isn't an understanding at the big banks of the ebbs and flows of, say, a small landscaping business in New London, N.H., or Hartford, Vt.," he said. "Community banks not only understand small businesses, but we know most of our clients personally. We know the culture of the community and can often put credit blemishes in perspective. After all, the essence of being a community bank is that we gather deposits locally, then we take the local deposits and put them back in the community."
One of the Pine's friendly servers interrupts my community bank education to ask if we have decided. We have. My guest orders a lobster club ("very yummy!" pronounces the server). I go with the same dish, and Theroux and I get back to business.
If your image of a banker is a serious, no-nonsense, matter-of-fact individual, Theroux, 64, will change those expectations. He is a tall, jovial, easygoing person who, as I am already discovering, is an engaging conversationalist with a healthy sense of humor. His conservative tan suit is a bit of a giveaway, but he could easily be mistaken for a basketball coach at Dartmouth College.
Theroux, who was recently elected to the board of directors of the Federal Home Loan Bank of Boston, is unfailingly generous when I ask him about his competition. Mascoma Savings Bank: "They have been around since 1899, you know." Sugar River Bank and Claremont Savings Bank: "Both well-run institutions." Ledyard National Bank: "It is a wonderful bank with a fine wealth-management practice, one of the de-novo banks (1991) that is still around."
It is a gentleman's way of setting the stage to point out what he sees as the differences between his business and the others: His has been around since 1868, has assets of more than $1.5 billion, is traded on the Nasdaq exchange, has grown continuously through frequent acquisitions, and has diversified its revenue stream by combining its banking business with insurance, trust, investment and money management.
Lunch arrives to rave reviews from us on the presentation. Pine seems to have remedied one of my biggest gripes at restaurants these days — massive servings that could feed a small village. Here the serving size is just right. We indulge in a few minutes of silence to savor our lobsters.
Theroux majored in history and minored in government at Bowdoin College in Maine, where he met his wife, Peggy. He then got a job at the Bath Iron Works. When Peggy was accepted to the University of New Hampshire's graduate school, Theroux enrolled in its MBA program, which he later finished at Southern New Hampshire University. He also took a job at a Dover, N.H., bank. That led to a job as operations manager at the old Dartmouth Savings Bank. After a stint as a business manager at Proctor Academy, one of those opportunities arose that is impossible to refuse. Theroux's father-in-law ran Lake Sunapee Bank, where Theroux was already a director. When the bank went public, it needed a new CFO.
"And there I was," he said with a smile.
But there was a more serious reason the bank and Theroux were a good fit. Unlike many bank managers who come up through the lending side of the business, Theroux had a financial and operations background — exactly what was needed for a newly minted publicly held bank that was soon to embark on a bank-buying spree. By 2011 he was president and CEO.
Lake Sunapee Bank's biggest challenge? "As we get bigger, how to remain small, how to keep close to every customer," he said.
One of the ways Lake Sunapee Bank has retained that culture is by having close to 40 branches. "Most of our customers deal with a person no matter where they live," he said, "so for most of our customers, this $1.5 billion bank is still a small community bank."
We tack to the Upper Valley's economic recovery. Still difficult to read, he said. "We have more loans getting approved than a year ago. Ninety-day delinquent payments are significantly down. But it is still not a robust recovery," he said.
Long-term prospects are equally perplexing. Demographically, New Hampshire and Vermont are faced with an out-migration. "We can't keep our kids here anymore," he said. Construction lending is way down, "but that might just be because new opportunities in our area don't exist anymore. Everything that can be has been built up."
"I don't think manufacturing employment is coming back," he said. What to do? "I really don't know, but we ought to be rebuilding infrastructure, improve the education system to make it more attractive for companies to relocate here."
We begin to talk about the changes that technology has brought to banks just as our server brings the lunch bill. Once feared by smaller banks, computers have instead leveled the playing field. Banks like Theroux's can take deposits remotely and provide online services from anywhere in the world, just the same as the mega-banks.
"Think about it," he tells me, "you and I can split this bill from our table any way we want just by using a smartphone banking application!"
I almost agree, but then I remember: Enterprise pays the Power Lunch bill. "Our treat," I say gallantly as we shake hands and wend our way outside.