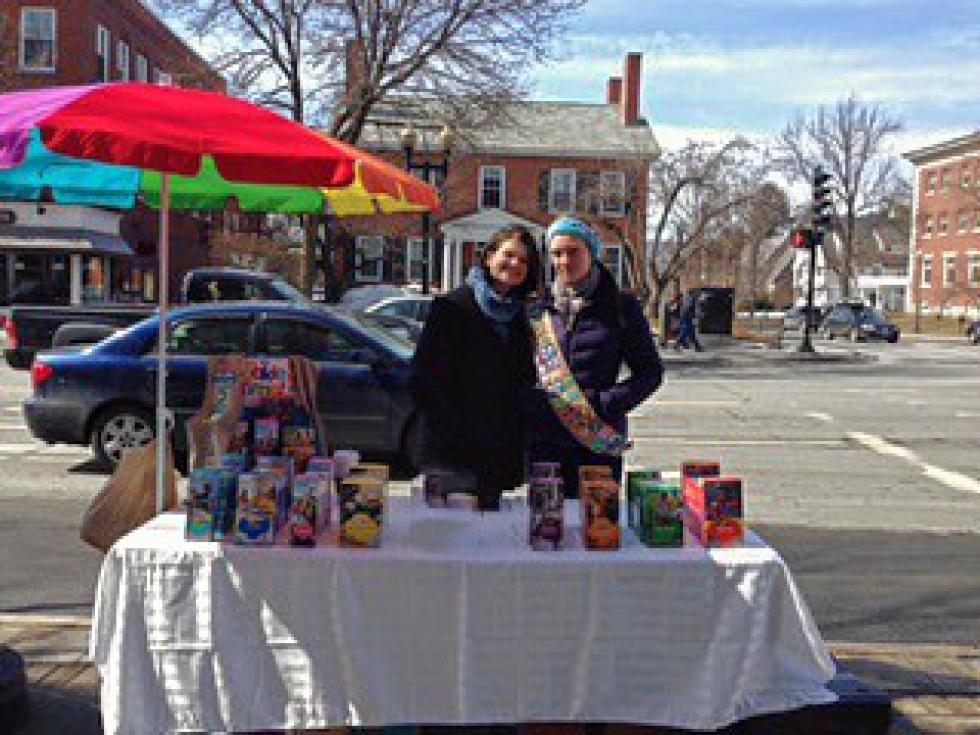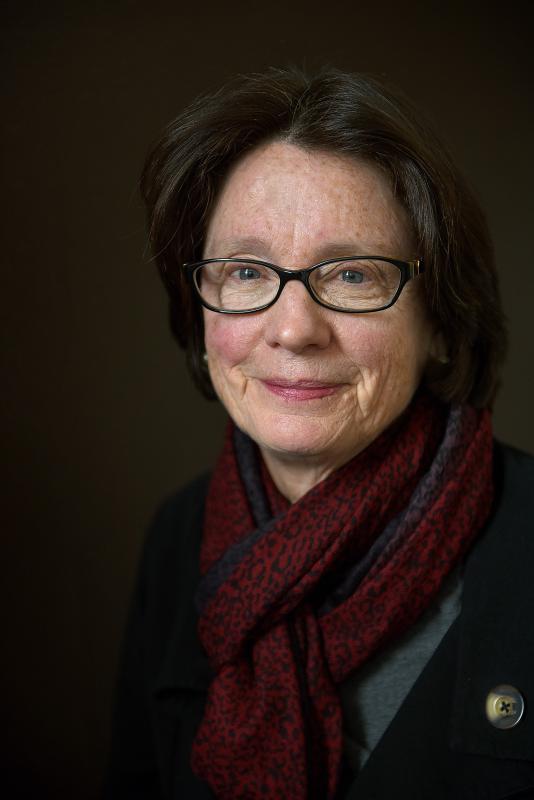 Girl Scout cookies are more than a springtime indulgence for those with a sweet tooth. Often, they represent a girl's first opportunity to begin learning the skills necessary to become a successful businesswoman.
As the more than 400 Upper Valley girls who participate in Girl Scouts wrapped up their cookie sales in April, I interviewed some of their leaders about the business skills their charges are acquiring.
Girl Scout Daisies, who are in grades K-1, get their first exposure to the cookie business. They are on a path to learn more each year as they take on increased responsibilities during the cookie sale and earn badges on these "journeys." Robin Boyd, coordinator for product sales and marketing for the Girl Scouts of the Green and White Mountains, said the journeys include "leadership elements, confidence-building and challenges for growth in a healthy, safe environment."
Eileen O'Toole, who leads a troop of Hanover and Enfield Girl Scouts, said troops often have multi-year goals, and the whole troop is invited to participate in the planning. For the younger scouts, the money they raise during the cookie sale may be used for camping out, an overnight at the Montshire Museum in Norwich or going to Camp Farnsworth in Thetford over the summer.
For the older scouts, including Ambassadors, who are in grades 11 and 12, the goals can include a big trip to places such as the Grand Canyon, California or even overseas. The Hanover-Enfield girls, for example, are planning a trip to Peru, where they will join other troops from the U.S. for exploration and service work at an orphanage and a school.
Whatever their age, the Girl Scouts are quite serious about their cookie business. They learn to balance "needs" and "wants" — saving money for what they want, but learning to help others with what they need, as well. They partake in "hybrid thinking," the mashing up of different disciplines to identify what is needed, to imagine what is possible and to see how to make ideas a reality. They earn certificates in business planning, customer service, teamwork, marketing and philanthropy
This sounds like a tall order — a master's degree in business for the very young! — but the mission of the Girl Scouts is to empower participants "to lead with courage, confidence and character to make the world a better place."
One of the girls in O'Toole's troop summed up the value of cookie sales for these young businesswomen, "I appreciate … customer service skills," she said, "because they're relatable to all businesses."
Colleagues Wanted
White River Junction resident Lynn Sudlow, owner of The Complete Errand, was a Girl Scout who got her start in business selling cookies. She and many other women in the Upper Valley were Girl Scouts and are proud of their cookie sale experience, but what is helping them now that they are in the working world?
Women who have started businesses or want to start a business might check out the Women Business Owners Network in Vermont.
They may need to travel to Barre, Vt., Stowe, Vt., or Burlington to find an active chapter since the Upper Valley does not have one now. But the organization will help women from New Hampshire, Vermont and upstate New York and its president, Jill Meyers, would be pleased to help interested women form a chapter here.
The Women Business Owners Network has a mission to encourage and support women who own and operate businesses. The group works to "improve the climate for entrepreneurship and small business at the local, state, national and international levels through participation in the public policy-making process."
It is a membership organization based in Burlington and has a sliding scale to join, starting at $150 for an individual with bundles for multiple members — so the membership fee might be $50 each for 15 members from a company.
The group's main goal is to "thrive when we connect and grow together." From my experience at the Women's Network of the Upper Valley, women do like to meet up after work for networking and friendship opportunities. This organization is providing a place for that.
In her business, Sudlow performs tasks that busy professionals cannot fit into their day. She manages projects, which may include coordinating special events, arranging travel, being a liaison with other professionals, setting up offices and bookkeeping, to name a few.
She was on the Women Business Owners Network board for six years and "loved the group." She encourages membership in the WBON to connect with others and even collaborate with them. SCORE, the nonprofit organization that counsels new and prospective business owners, is important, but the female connections made through WBON matter a lot, Sudlow said.
Women Business Owners Network's spring conference is May 5, at the Burlington Hilton. Topics on the agenda include analysis of the impact of the Affordable Care Act, communication skills, bookkeeping, use of interns, and "breaking up your mental blocks," to name some examples. If you are discouraged with obstacles in your business, the lead speaker should pull you out of your doldrums. She is Bethany Bosch, of Wallingford, Vt., who swam the English Channel last summer. For more information, visit http://www.wbon.org.
Women and Business Alert: A presentation, "Taking Social Media to the Next Level," will feature three perspectives: academic, business and personal, with Justine Kohr, marketing and communications manager at the Tuck School of Business at Dartmouth College, Janet Hutchens of Hutchens Media, and Abby Peel, marketing coordinator with Four Seasons Sotheby's International Realty. They will speak at the Kilton Library in West Lebanon on April 30. Email dresdensocialclub@gmail.com to sign up.