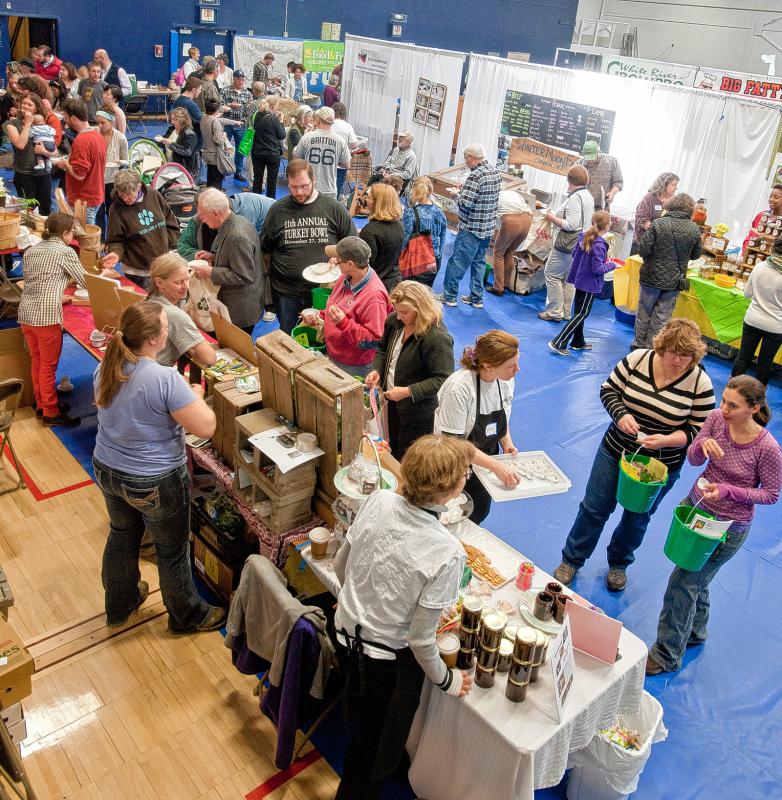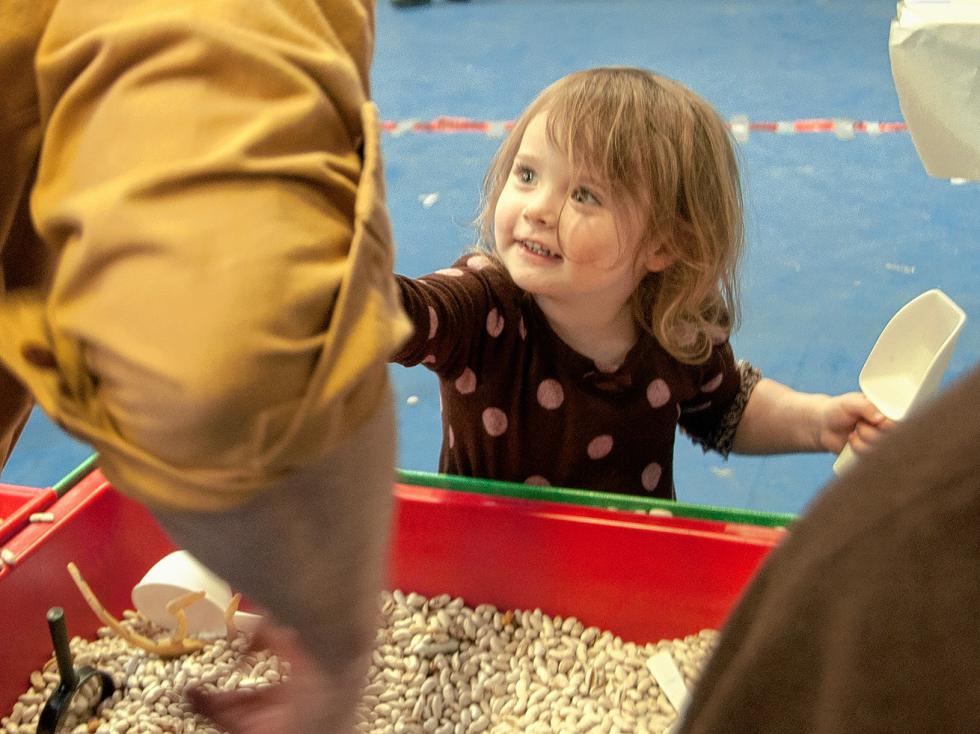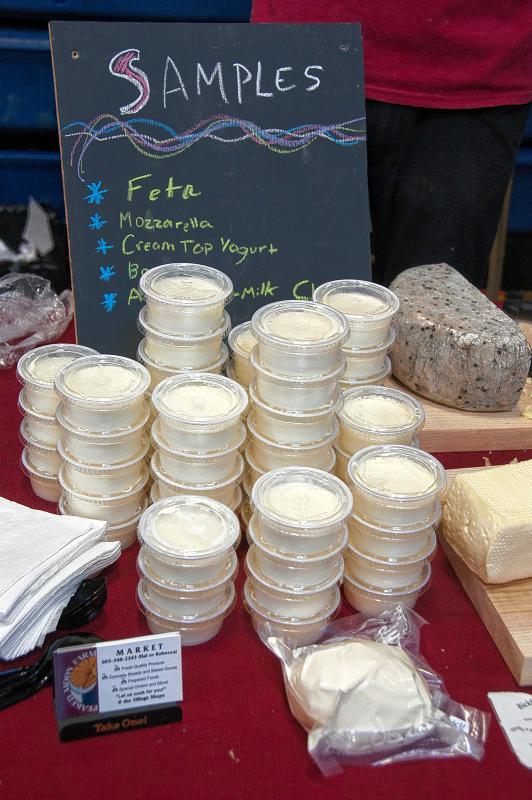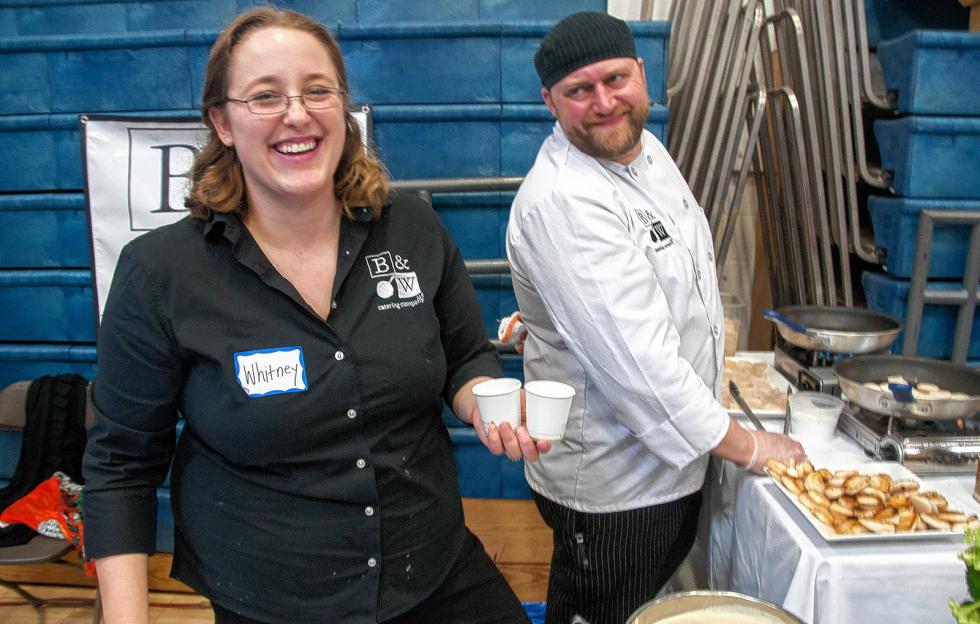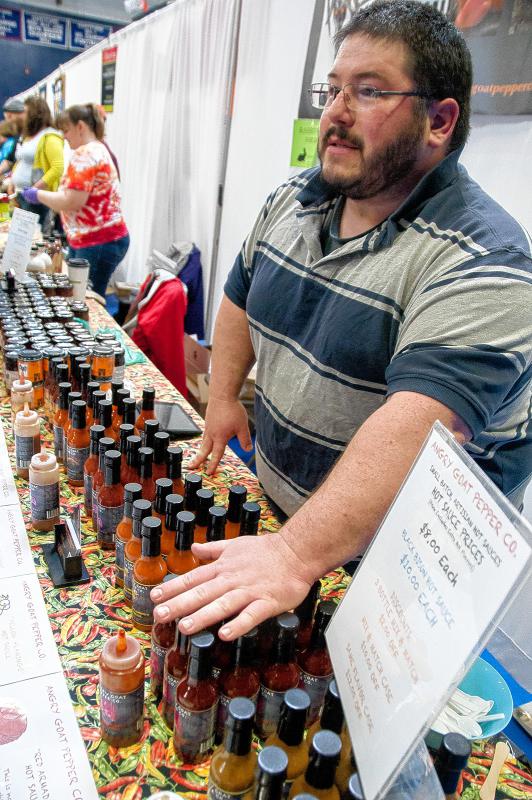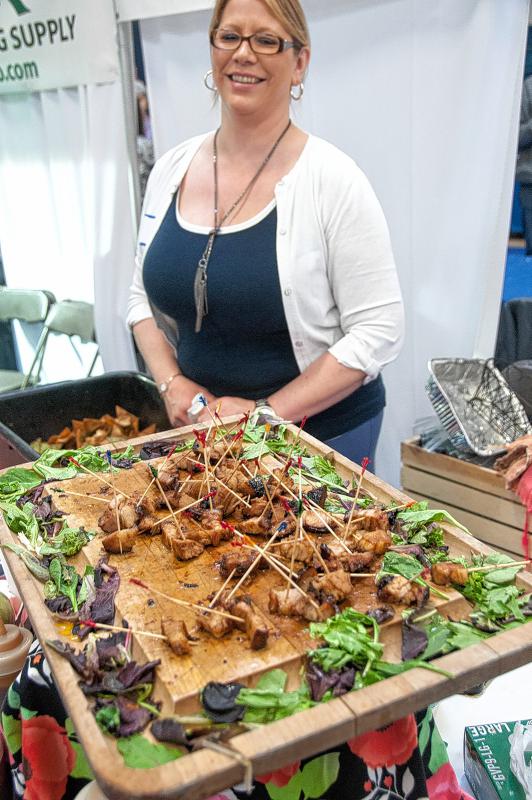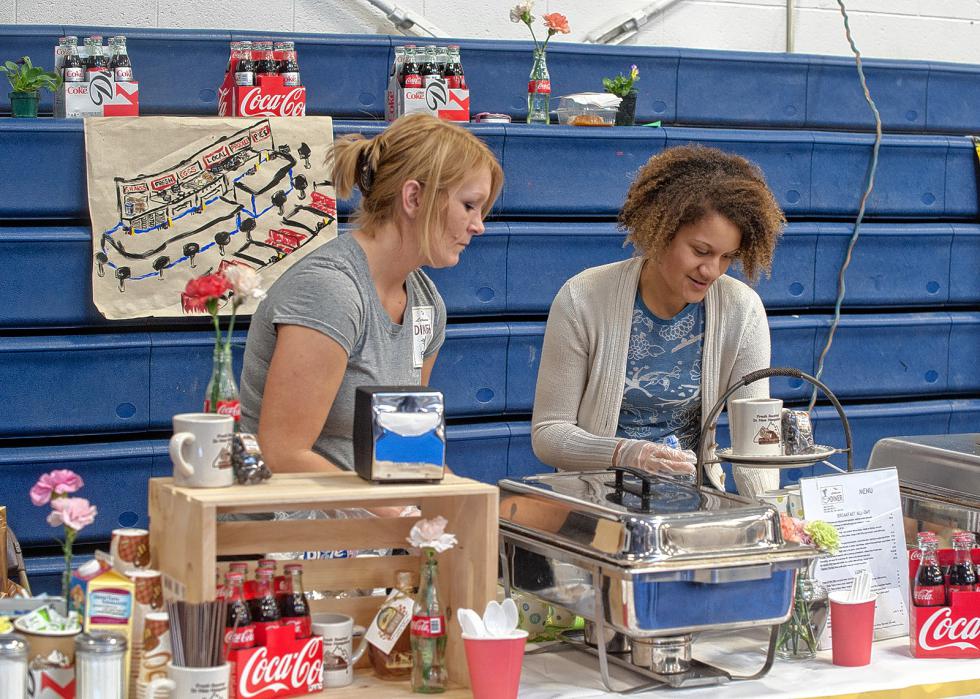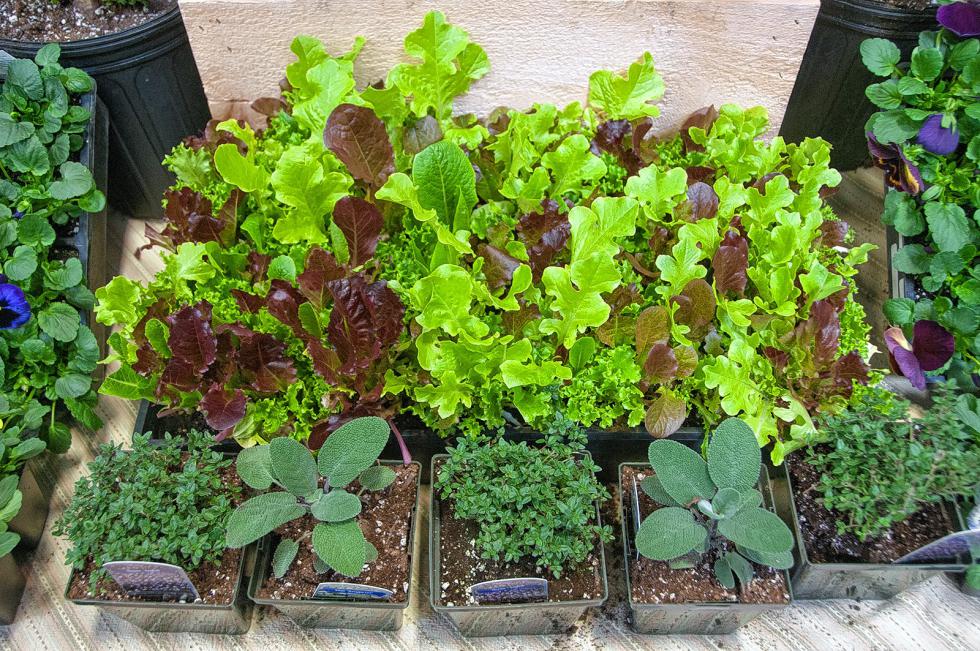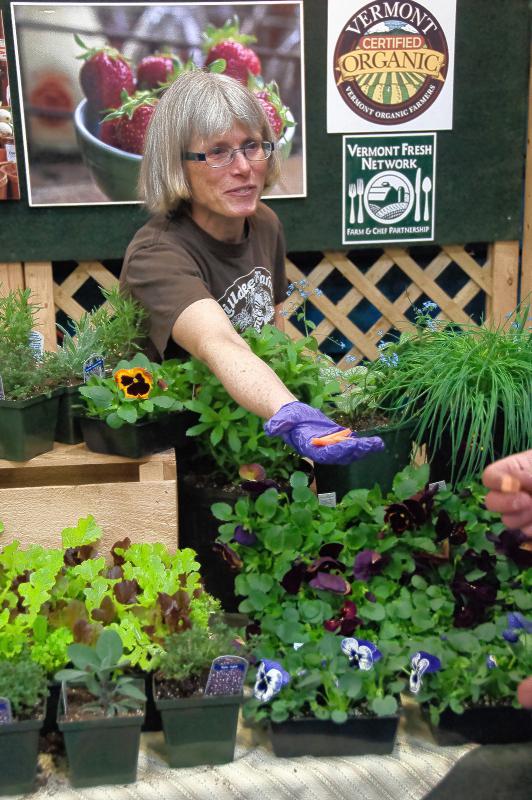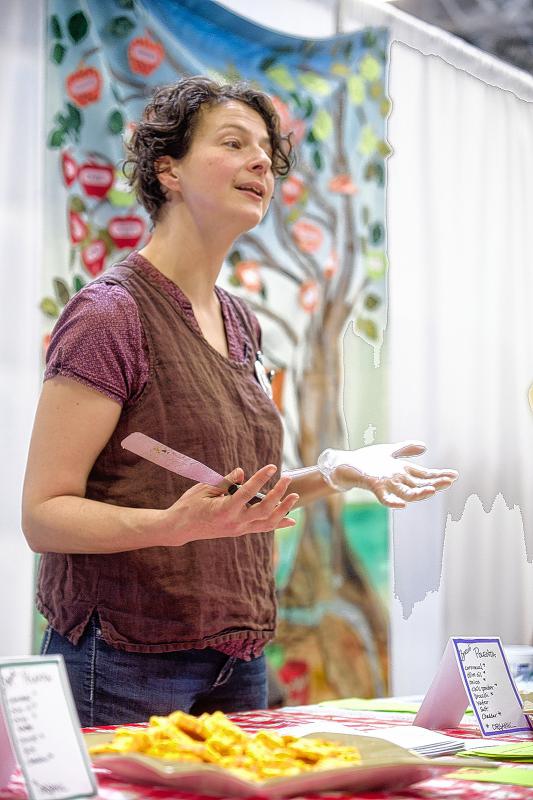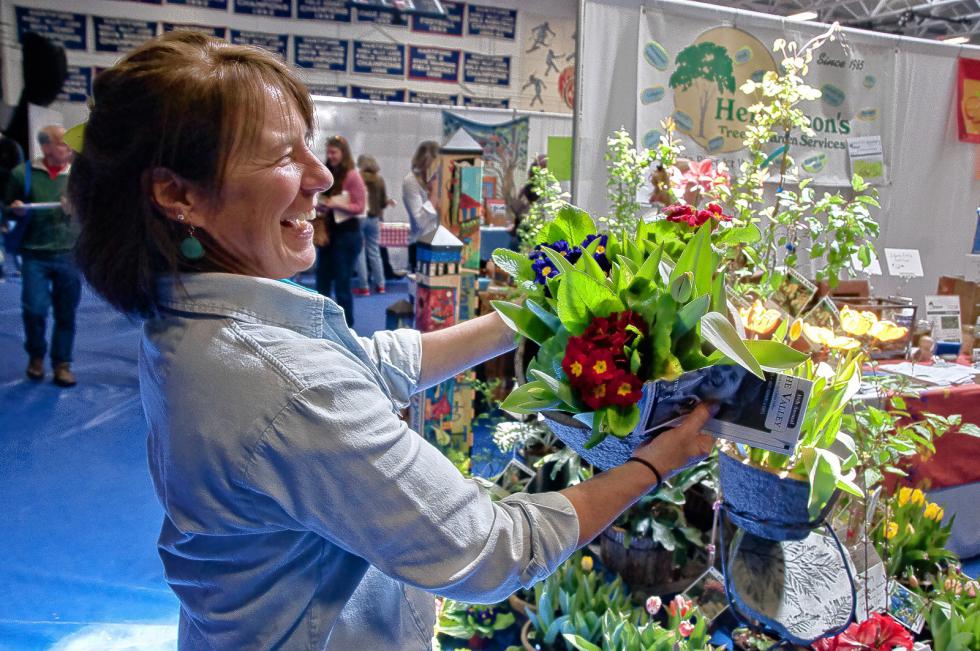 Falling on the first gorgeous spring day after a winter that wouldn't quit, Flavors of the Valley was "definitely competing" with the weather, said coordinator Emily Gardner. Nonetheless, the annual tasting expo for local food drew about 900 people.
The crowd at the April 12 event at Hartford High School included a group of Dartmouth students who arrived by bicycle and "a lot of 20- and 30-year-olds looking to get into the buy-local movement," Gardner said. Previous expos have attracted about 1,200 people, with a big rush over the course of a few hours, but this year's smaller, steadier flow gave visitors more time to get to know the farmers and vendors. Sponsored by Valley Food & Farm, a program of Vital Communities, the expo featured "some really high-end food production," as local chefs and farmers joined forces, she said. "There has been a really big shift in the area," as restaurants look to source ingredients locally and let customers know that they're doing so, Gardner said.
Meat, prepared foods, ice cream and other frozen goods were among the many products available for purchase, and every year, vendors seem to bring more. "This event has kind of changed into this wonderful shopping forum," said Gardner, who expects the trend to continue.
Her advice for next year's visitors: "Bring your cooler."
— Aimee Caruso