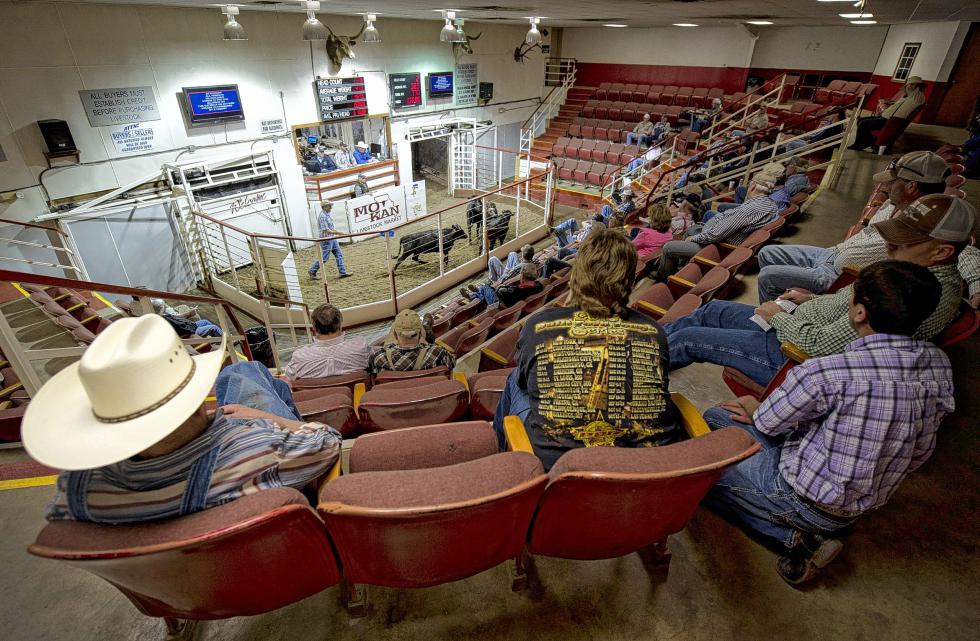 Kansas City, Mo. — If beef is on the menu, firing up the grill this year will cost you more than ever before.
And not just a bit more. The average price of a sirloin steak is up almost 20 percent from a year ago. An 8-ounce filet mignon costs $15 or higher at some Kansas City area stores, for example, or you can get six shipped online to your door for $180.
Two pounds of extra-lean ground beef can set you back $12, a couple of dollars more than last spring.
Backyard cooks can blame, in part, the Midwest drought of 2012. Its aftershocks are apt to keep beef prices at record levels throughout this grilling season, say ranchers and economists.
Chicken and pork? Those prices have barely budged. Bacon on average has gotten cheaper.
Yet here near the heart of beef country, the high prices that cattle are fetching have just begun to flatten in recent weeks, said Jim Hertzog of Mo-Kan Livestock Market, a sale barn in Bates County, Mo.
"Supply is light and demand is good," he said. "Heck, you know how good a steak tastes."
Kansas and Missouri beef farmers not cashing in are catching up. Many of those who reduced their herds two or three years back, when grasslands were drying up, are now trying to expand herds.
In time the increased supply of cows should stabilize beef prices at the grocery counter, said Glynn Tonsor, an agricultural economist at Kansas State University.
But he noted that cattle, unlike fast-growing chickens or pigs, require about three years to breed and fatten for slaughter. Just as in humans, it takes nine months for a pregnant bovine to deliver a healthy calf.
"We're probably a year and a half away from any notable reductions in beef prices," Tonsor predicted.
Meantime, some area beef growers are enjoying a respite from years of lost earnings.
"A lot of farmers are buying, but these prices are too high," said Tyler Shaw, who raises livestock near Nevada, Mo., and works at the Mo-Kan barn. "I'm just selling and enjoying the ride. It's a great time to get caught up on bills and debt."
Cody McIntosh of La Cygne, Kan., walked the barn intending to buy a couple dozen calves. He planned to fatten them up on grains for a few months and hoped to sell at a profit.
"A year ago last November, for 350-pound calves I paid $1.80 a pound," McIntosh said. "Today I might pay $3, $3.50 a pound."
It's a gamble, like everything else about agriculture. But some analysts say the factors contributing to rising beef prices extend beyond fickle weather to a variety of forces more systemic and long-term.
For example, fine cuts of beef are getting tastier and more tender – thus pricier — by the year. Eureka, Kan., rancher Matt Perrier attributed the leaner, more consistent properties of today's beef to genetic modifications and better management practices.
"All classes of beef right now are priced at levels higher than they've ever been," said Perrier, who farms land owned by his family since the 1860s. He said cattle producers have been working hard to satisfy pickier eaters since the 1980s — when consumer tastes shifted from away from beef and more toward poultry.
'Black Gold'
Beef lovers are adjusting as grilling season heats up, said Mike McGonigle of McGonigle's Market in Kansas City.
"Some will switch to smaller portions," he said. "They might go away from ribeye and go with sirloin. … They'll switch from rib roast to rump roast."
Still, McGonigle said, connoisseurs of fine cuts are willing to pay extra for dinners on the patio: "Kansas City is a beef-loving town. They're going to buy their beef for special occasions."
And so long as they do, "a herd of black cows is like black gold," said Bates County farmer Ed Shouse at the Mo-Kan Livestock Market.
It's not usually that way, he stressed, especially through recent years of high feed costs and parched grasses. The number of U.S. cattle nationwide fell in 2013 to a level not seen since the middle of the 20th century, and most producers were lucky to break even.
Parts of Texas, Oklahoma and southwest Kansas remain dry, keeping herds there low. The misfortunes of those ranchers are boosting cattle prices and pasture values in areas where drought has eased.
Cattlemen just starting out, such as Dalton Dolbow of Appleton City, Mo., will ride the beef bronco while they can. Having recently bought a new tractor, Dolbow, 19, hopes he can chip away at debts by raising 100 head and planting row crops on his grandparents' farm.
"We make money off beef now," said Dolbow, although he expects the beef bubble to burst. "It's not a sustainable market. If it's all going up, it's all going to come down."