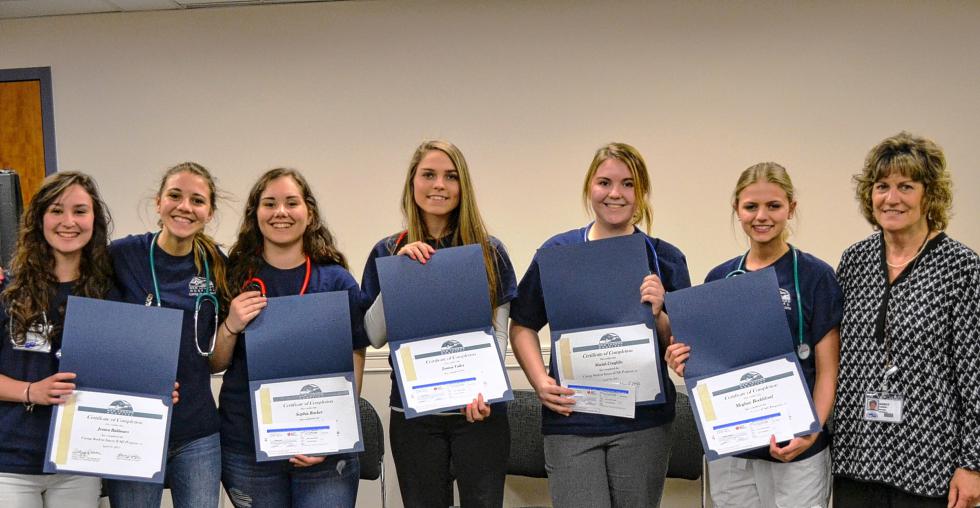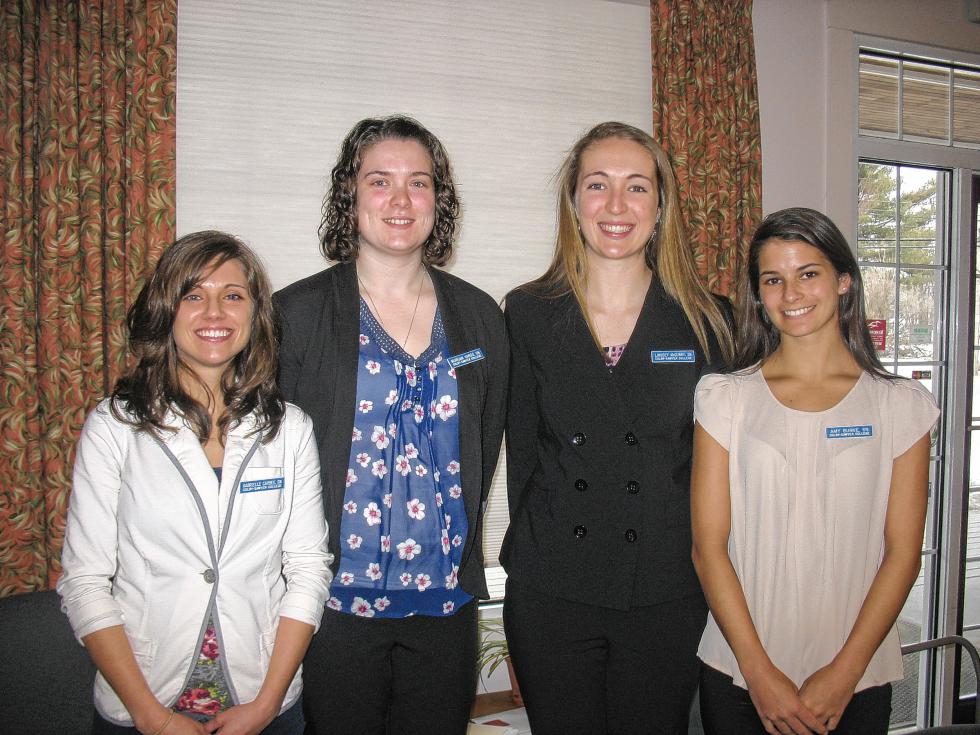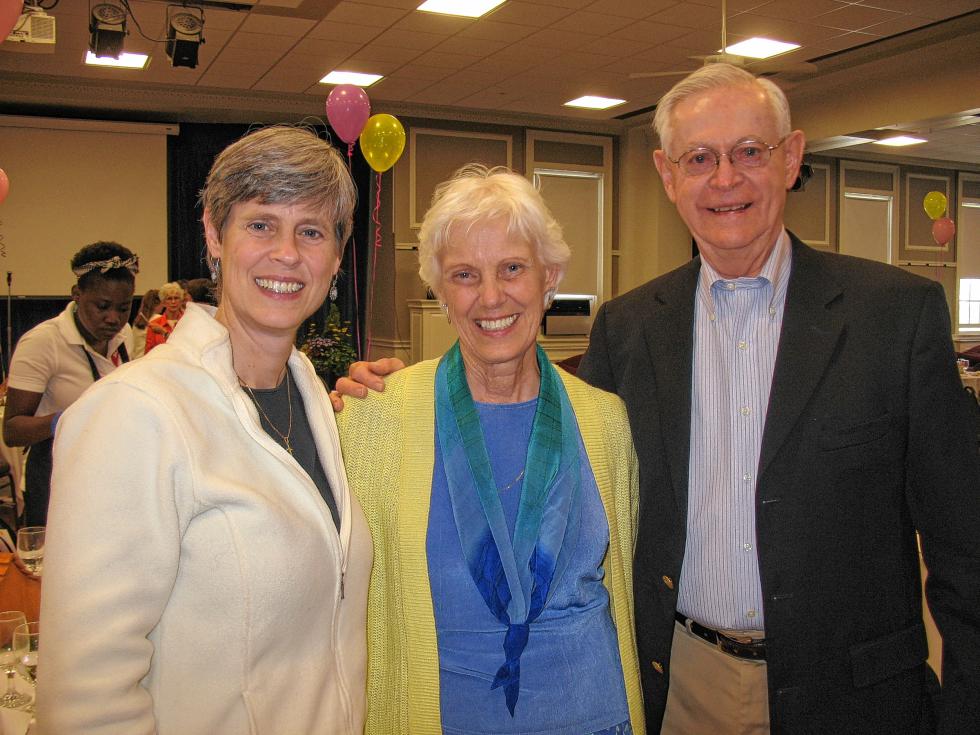 Healthy Living Programs Receive Mini-Grants
New London — Three local organizations have received community wellness grants from the The Wellness Connection: For a Healthy Lake Sunapee Region.
Created this year, the mini-grant program provides funding for area nonprofits, municipal organizations and school groups to advance healthy eating or active living.
Newport Food Pantry received $1,500 to expand its weekend school backpacks program. On Fridays during the school year, the food pantry provides 62 backpacks filled with nutritious, nonperishable child-friendly foods to at-risk children, the Wellness Connection said in a recent news release. The grant will enable it to include organic milk, 100 percent juice and at least one piece of fresh fruit in each backpack.
"Of all the programs we do here, I think this is the most important because it impacts children immediately," said Jim Demers, the food pantry's executive director.
Kearsarge Regional High School received $785 for Take the Extra Step, which promotes walking in and near the school. Walking routes inside the building and outside on the school property will be mapped out, with help from algebra students at the school. The grant will pay for trundle wheels to measure distances and pedometers to calculate steps. Color-coded maps featuring the mileage and travel times for various routes will be developed to encourage students, faculty, staff and visitors to walk more.
The New London Outing Club received $1,432 toward upgrading its classroom space to attract additional yoga instructors and students. The club plans to offer a wider variety of classes to appeal to people of all fitness levels. Once basic improvements are made, it will offer classes on the weekends and at least three weekdays.
The next mini-grant deadline is June 30. Guidelines and applications are available at newlondonhospital.org.
Lake Sunapee VNA Collaborates With Colby-Sawyer Nursing Students
New London — A collaboration between Lake Sunapee Region VNA & Hospice and nursing students at Colby-Sawyer College focusing on the students' senior capstone projects continued this year.
Nursing students Gabrielle Carbee, Morgan Vargo, Lindsey McCurry and Amy Burke designed a project to enhance VNA and Hospice staff members' knowledge of chronic obstructive pulmonary disease self-management. They developed and presented to staff members an in-service featuring an overview of COPD pathophysiology, the need for home management and the introduction of an evidence-based self-management tool they'd revised to meet the agency's needs. The in-service also included methods for implementing and evaluating the tool, tips for interdisciplinary communication and future goals upon successful implementation of the tool.
The COPD self-management tool is an excellent example of a growing focus on the delivery of high quality care that is evidenced based and, as a result, more effective in improving outcomes, the Hospice and VNA said in a recent news release. "Reducing re-hospitalization rates, for example, is one important measure among COPD patients."
The students used surveys to assess the staff members' learning and presented the results last month during a symposium at the college.
"Working with the senior nursing students is a such an enriching experience for both myself and our nursing staff," said April Bartley, the agency's hospice program director. "Their enthusiasm and professionalism is inspiring. We feel honored to be a part of their professional development and are proud that the future of nursing is in the hands of such wonderful young nurses."
Women Honored At VNA and Hospice Luncheon
New London — Several local women were honored at Lake Sunapee Region VNA & Hospice's annual Women Who Make A Difference Luncheon earlier this month at Colby-Sawyer College.
Janice Cundey, of New London, received the 2015 Woman Who Makes A Difference award "for extraordinary service in countless ways, particularly in support of the health and wellness of our community," the VNA and hospice said in a recent news release. "Her tireless work as Parish Nurse and extensive outreach on behalf of food pantries, health fairs and education, cancer support, holiday giving trees, senior companionship and more make us wonder how she fits it all into the 24 hours we are given each day."
Arianna Stokes, a senior at Kearsarge Regional High School, received the High School Student Who Makes A Difference award "for stellar academic achievement and an exceptional level of community service," the VNA and hospice said. "Projects like 'Everyone Deserves a Gnome,' where Arianna hand crafts gnomes and sells them to raise funds for a local homeless shelter, made her stand out as a young woman already making a difference."
The Claremont-based Cross Hill Communications, LLC, dba YCN, Your Local View! received the Organization That Makes A Difference award for its "commitment to sharing local news and information, promoting our beautiful region and generously supporting so many area organizations through its media expertise," the VNA said.
New London Elementary School's fourth grade chorus performed at the 16th annual luncheon, which drew a record crowd of more than 200.
Students Complete Intern Program At New London Hospital
New London — Several local high school students recently completed the 2015 Caring Student Intern Program at New London Hospital.
Sophia Rucker, Theresa MacDowell, Justina Valley, Jessica Baldasaro, all of Kearsarge Regional High School; and Mariah Coughlin, of Sunapee Middle-High School, completed the four-day course.
The program provides hands-on opportunities for high school students to explore the health care industry and related careers. It includes visits to several areas of the hospital, such as the laboratory, Emergency Department, radiology, physical therapy and William P. Clough Extended Care Center. Infection control, proper hand washing procedures, application and interview skills, quality improvement, and patient safety are all covered during the course.
The students were also able to earn CPR certifications or recertifications.
Golf Tournament in Woodstock Will Benefit HCRS School
Woodstock — Health Care and Rehabilitation Services will host its 8th annual golf tournament on June 19 at the Woodstock Country Club.
Proceeds from the tournament will support the agency's Kindle Farm School in Newfane. The alternative school provides a hands-on, supportive learning environment for boys in grades 2-12 who have not found success in the traditional classroom setting, HCRS said in a recent news release.
The mixed-scramble tournament has a shotgun start at 1 p.m.
Players compete for top placings as well as longest drive and closest to the pin awards. A silent auction will be held throughout the day.
The entry fee is $135 for registrations received by May 29, or $145 after that date.
A barbecue lunch, gifts and dinner are included. For more information, contact Alice Bradeen at 802-886-4567, ext. 2191, or abradeen@hcrs.org, or go to http://www.hcrs.org.
— Compiled by Aimee Caruso