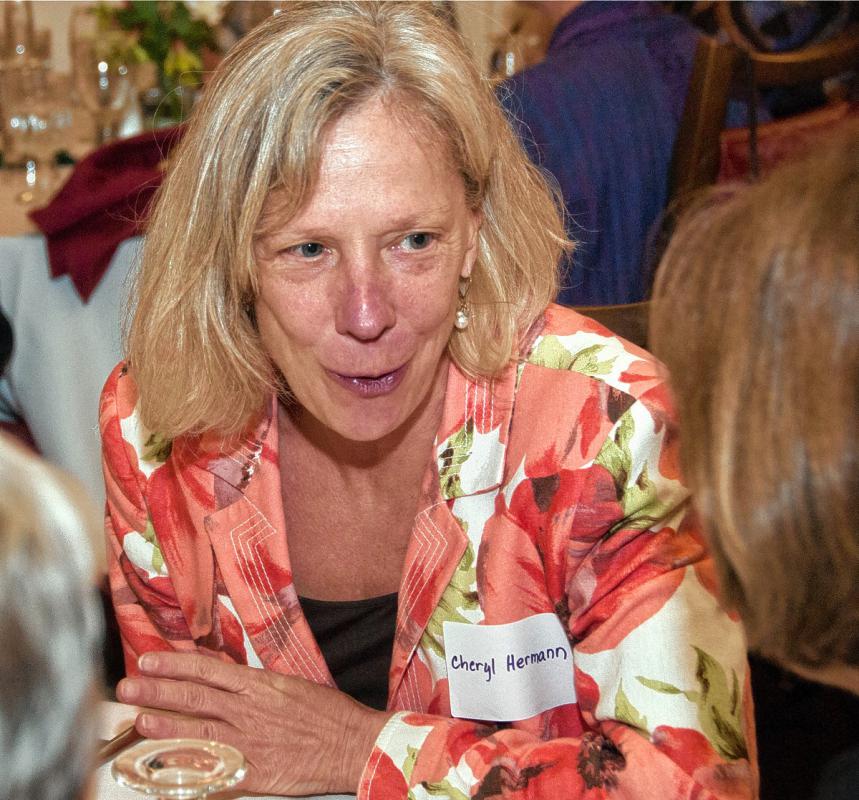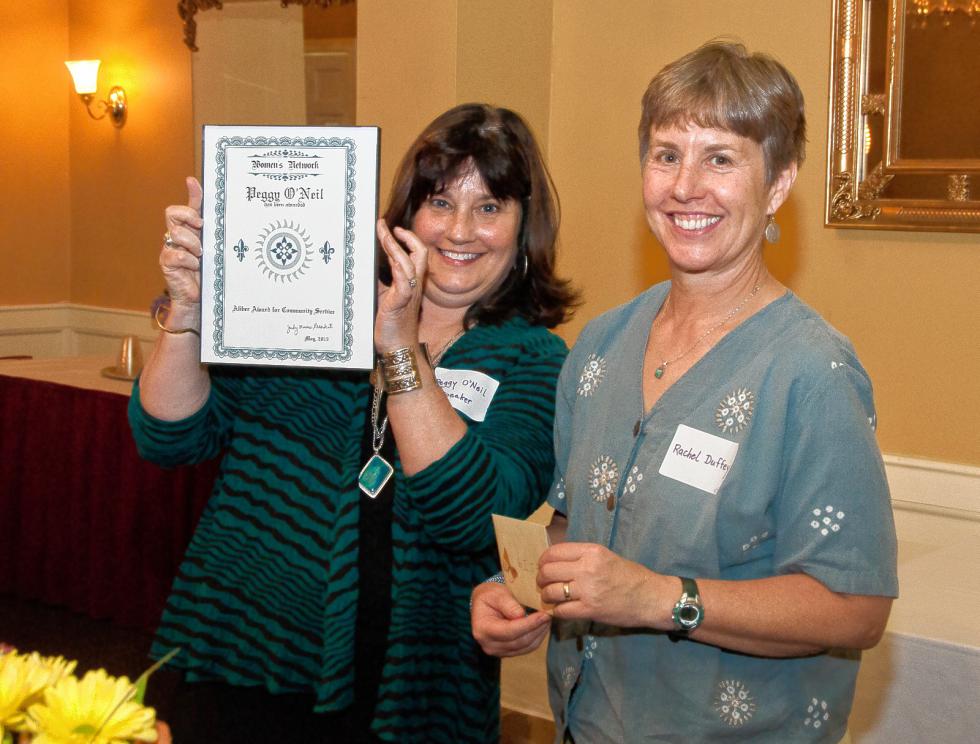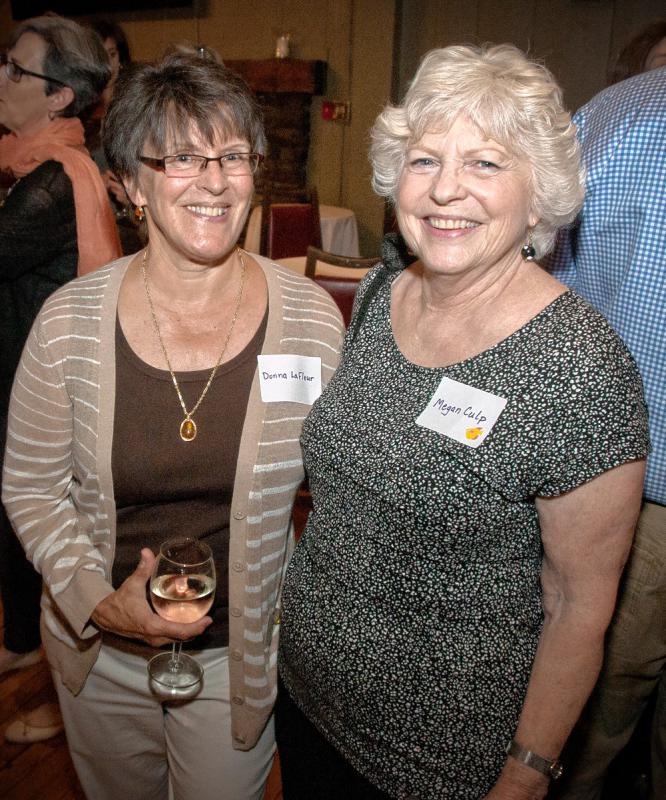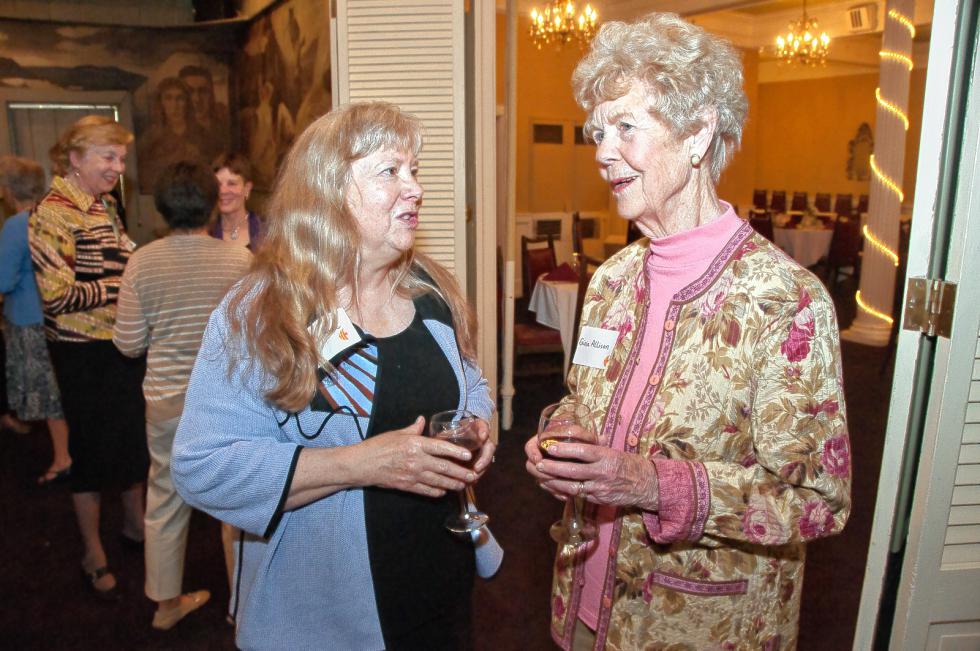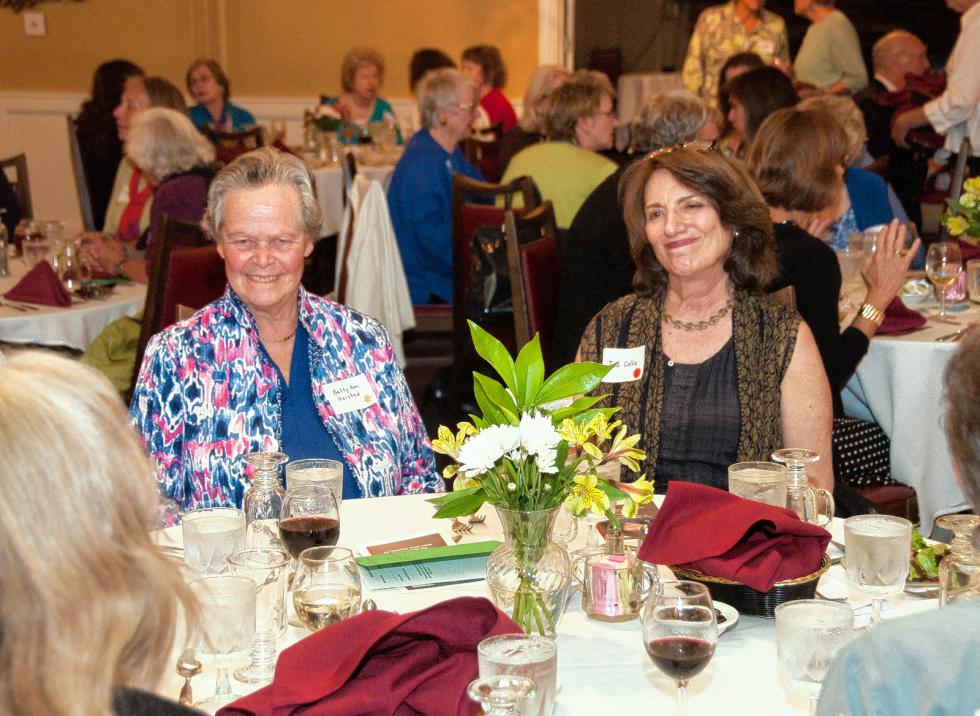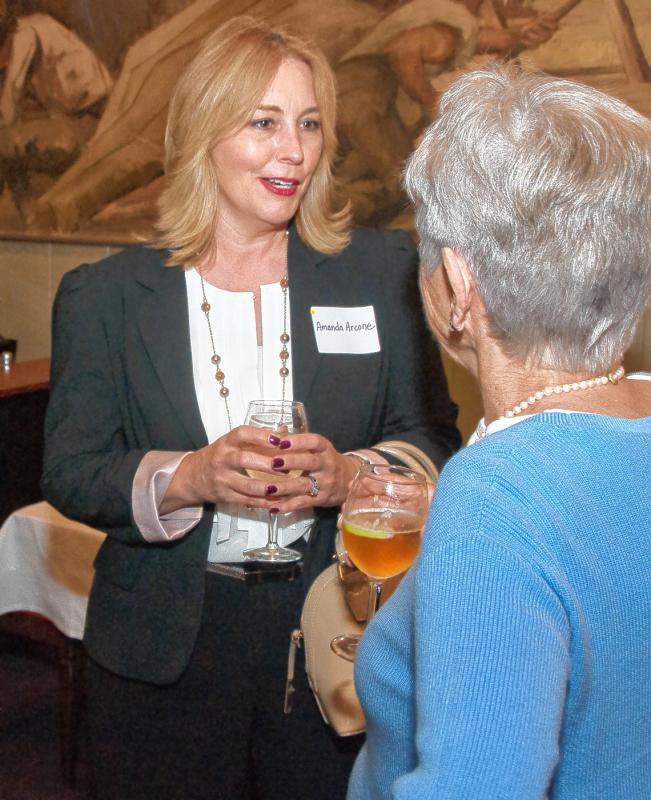 T he Women's Network of the Upper Valley honored an area nonprofit and its director at an annual dinner last month. Peggy O'Neil, executive director of WISE, received the Deborah Aliber Award for Community Service. The Lebanon-based nonprofit provides advocacy and crisis intervention services to victims of domestic violence, sexual abuse and stalking. The featured speaker, O'Neil described her work at WISE and "the necessity, sadly for their services," said Judy Music, the network's president. "She was a really effective speaker, and she spoke from the heart."
Aliber was a very active and effective member of the women's network, Music said. Funded by Aliber's family, the award honors people who have "really embodied compassionate service to women." This is the second year the $1,000 award has been given.
In addition to the Aliber award, WISE also received $1,000 from the Women's Network. The one-time award honored Elaine Babcock, a founding member of both WISE and the Women's Network.
About four dozen people gathered at the Coolidge Hotel for the dinner, which was the culmination of a year's worth of planning, Music said.
Founded in 1978, the network has 60 or so members ranging in age from their 30s to 90s, Music said. "Some of the founders are still going strong." — Aimee Caruso