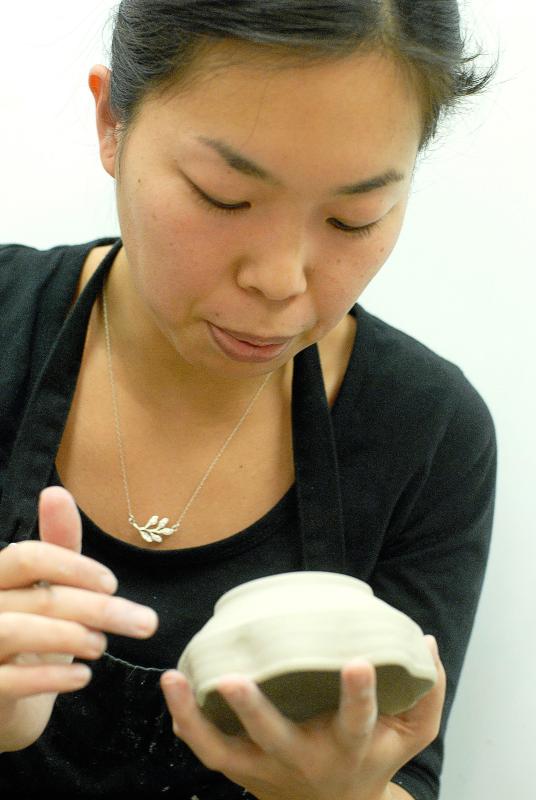 Creativity and innovation have always been the driving forces behind economic growth. And it is a fact that arts and crafts and culture-related businesses and organizations, known as "creative industries," provide direct economic benefits to states and communities. They create jobs, attract investments, generate tax revenues and stimulate local economies through tourism and consumer purchases.
In addition, creative organizations and businesses bring enjoyment and cultural diversity to our cities and towns and help foster community pride. This also helps make our communities more desirable places to live, work and visit.
Here in New Hampshire, one of the oldest and most recognized craft organizations in the country, the League of NH Craftsmen, grew out of efforts during the Great Depression to help people earn a living by making fine crafts. As a result, people from other parts of the country relocated to New Hampshire, Vermont and Maine to explore a career in handmade crafts. The League continues to create economic opportunities through its fine craft galleries such as the one in Hanover, and the annual League of NH Craftsmen's Fair at Mount Sunapee Resort in Newbury. The galleries sell fine crafts made by artists who have met rigorous standards for excellence. The League of NH Fine Craft Galleries average nearly $2 million in sales each year, and when people purchase a crafted piece, they are supporting area artisans and people working in the gallery.
Along with stimulating the local economy, the work that creative organizations and businesses do fosters new ideas and unlocks the creative potential in each person. Many studies show that human health, innovation and success in business are enhanced when people of all ages spend time engaged in the artistic process, using their hands and building repetitive neural links with the spatial parts of their brain. For example, research shows that students who acquire skills in the visual arts become more social and civic minded and have better academic outcomes.
Michigan State University research shows that many accomplished scientists are likely to be craftspeople.
Exposure to crafts and art plays an important role in nurturing the innovative thinking of science and technology entrepreneurs. A STEM graduate (who studied science, technology, engineering or mathematics) with craft skills is more likely to become an inventor who owns companies and patents.
A study by New York University Medical Center's psychiatry department indicates that sewing activities reduce stress and help people relax.
Princeton University research on depression finds that working with fiber in a repetitive fashion enhances the release of serotonin (a positive mood-altering enzyme).
Creative organizations often provide educational opportunities that expose people to the arts and to new skills.
The Hanover League of NH Craftsmen has an extensive educational facility, CraftStudies, that provides classes in pottery, jewelry making, basketry and many other media.
The contributions of the classes to the community are many: They provide people with a creative outlet, with the opportunity to become a craft artist, to learn new technical skills and to discover a community of like-minded people. They also provide employment, albeit part time, to the people who teach the classes.
The League of NH Fine Craft Galleries often feature on-site demonstrations and special exhibits to help enhance the public's understanding and appreciation for fine craft. These demonstrations provide a first-hand look at how a craftsperson shapes clay into a beautiful object, transforms a tree stump into a piece of furniture, or styles metal into an elegant accessory.
Creative industries are important, relevant and necessary. For a community, they support economic growth and sustainability and generate a sense of shared culture and belonging. For individuals, the arts encourage cognitive development, improve self-esteem, and enhance quality of life.
When you support your local creative industry, you are supporting your community and way of life.