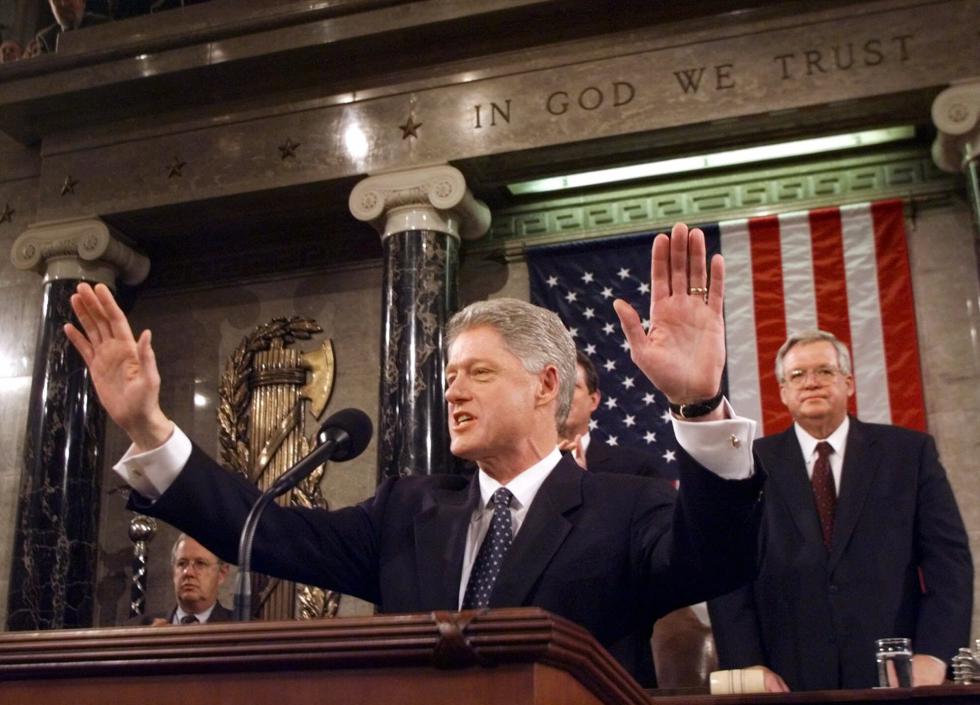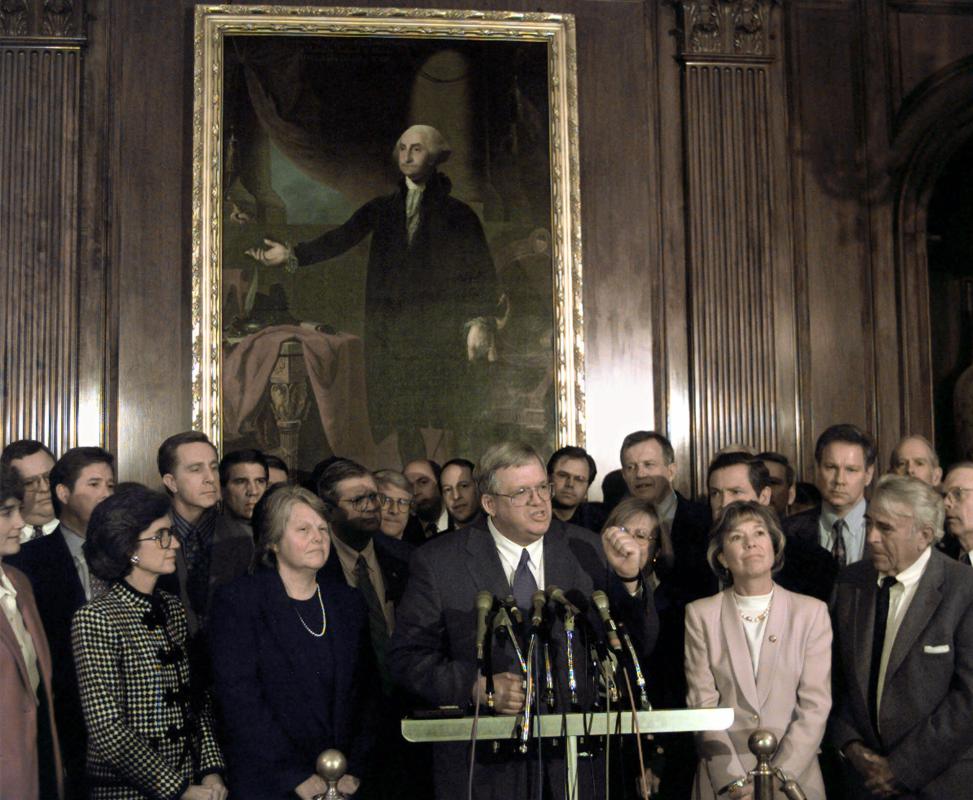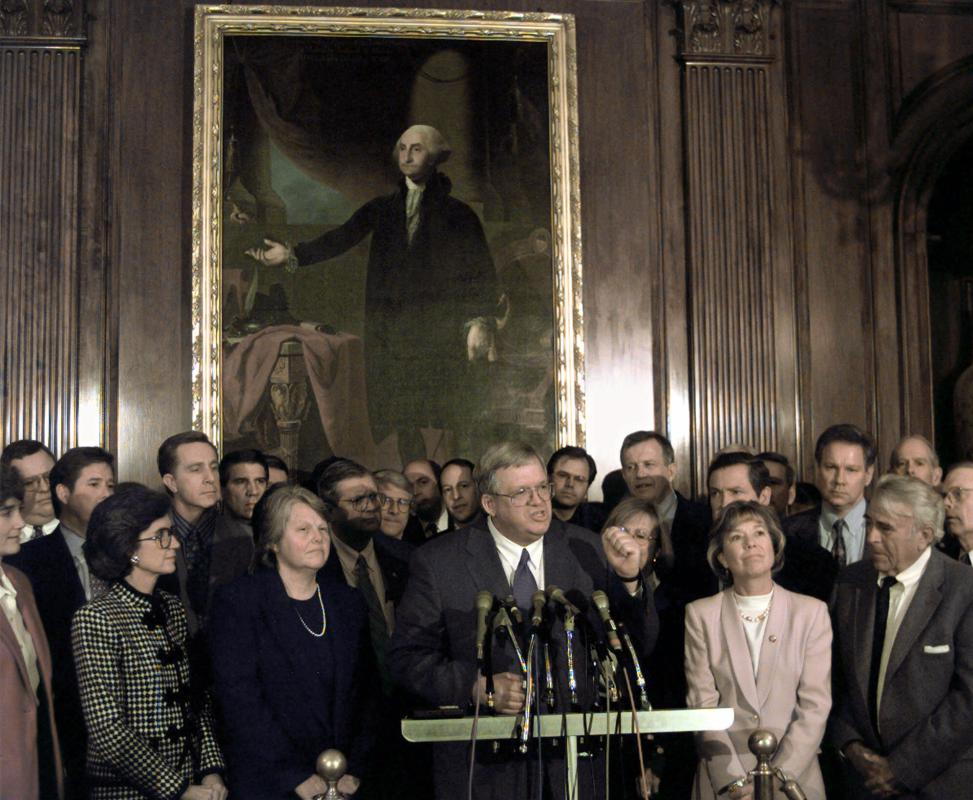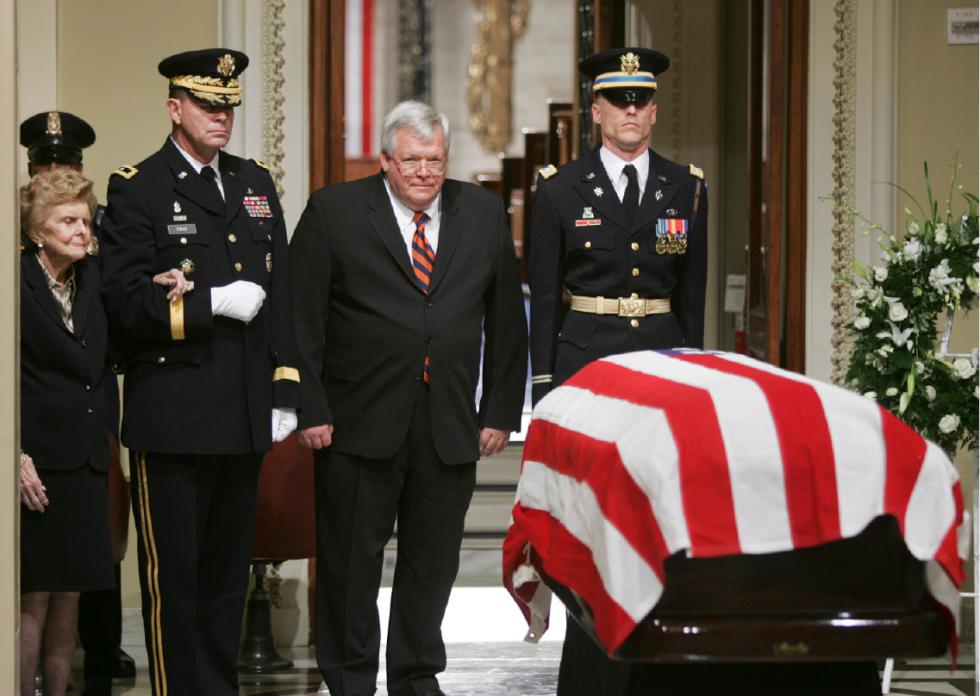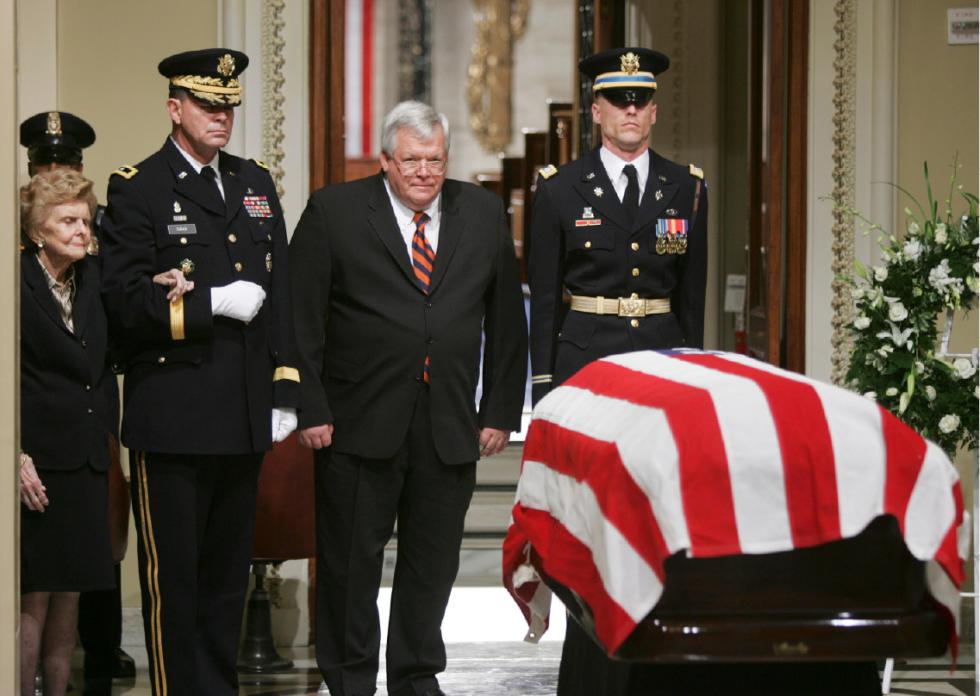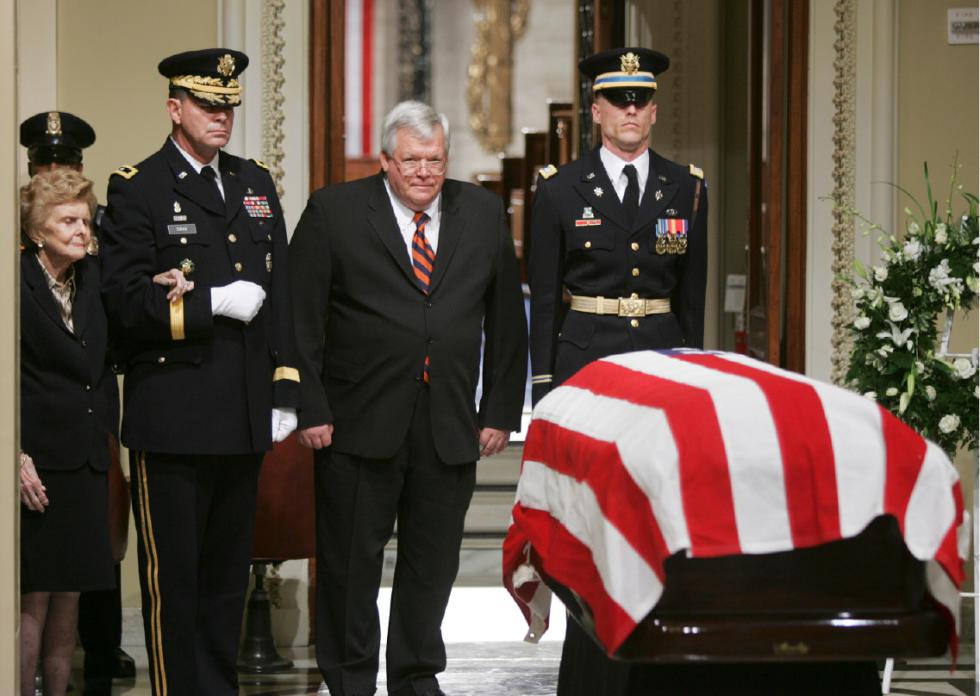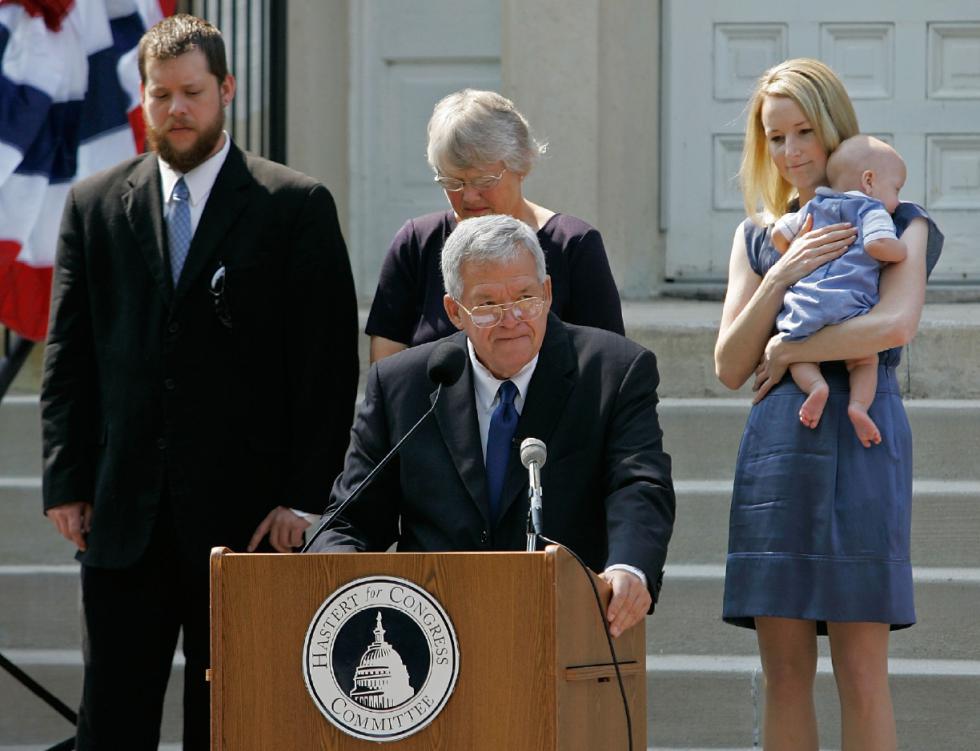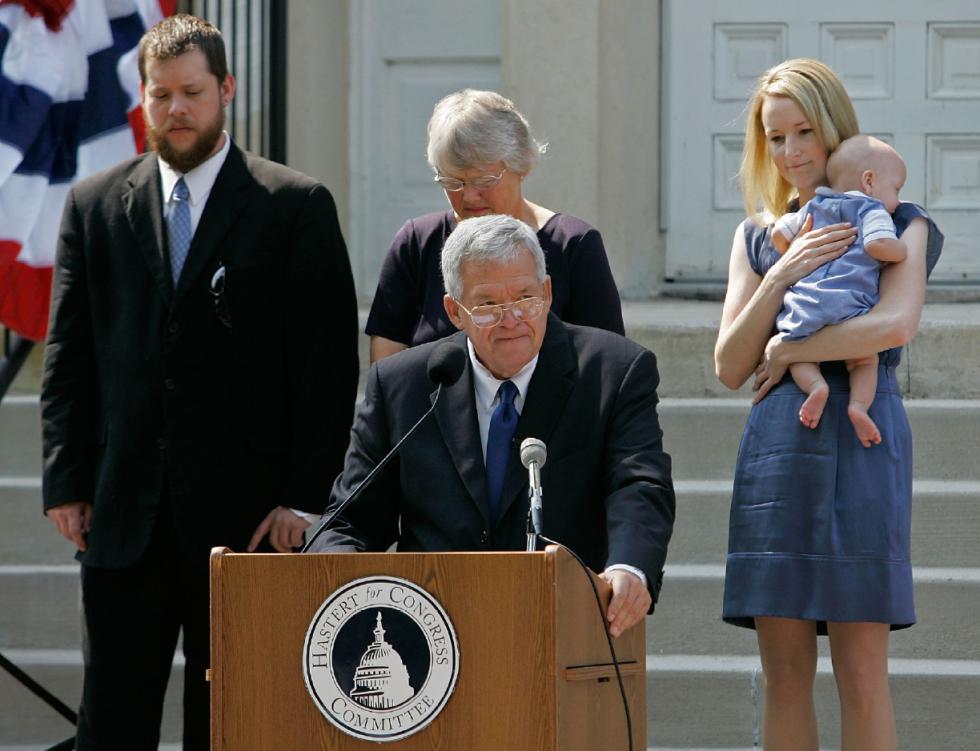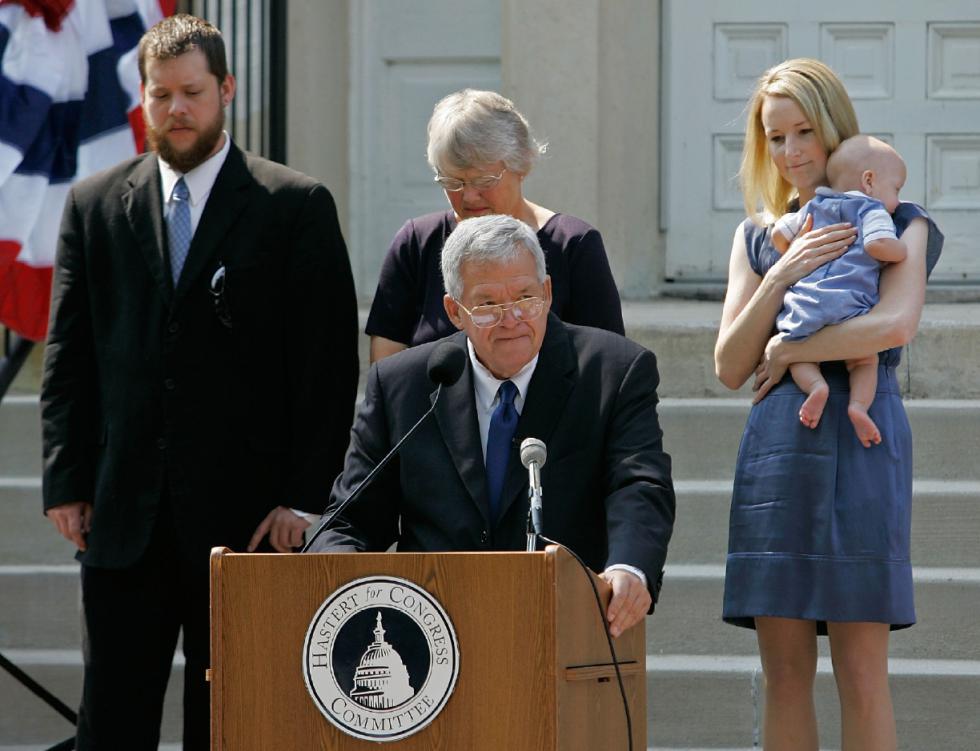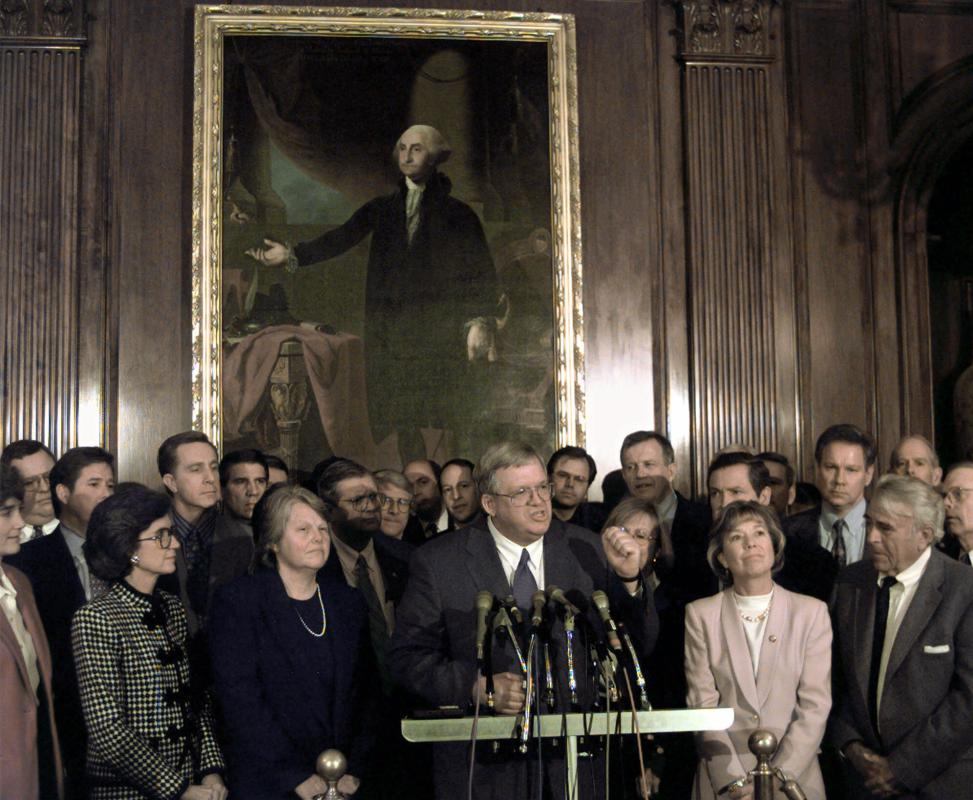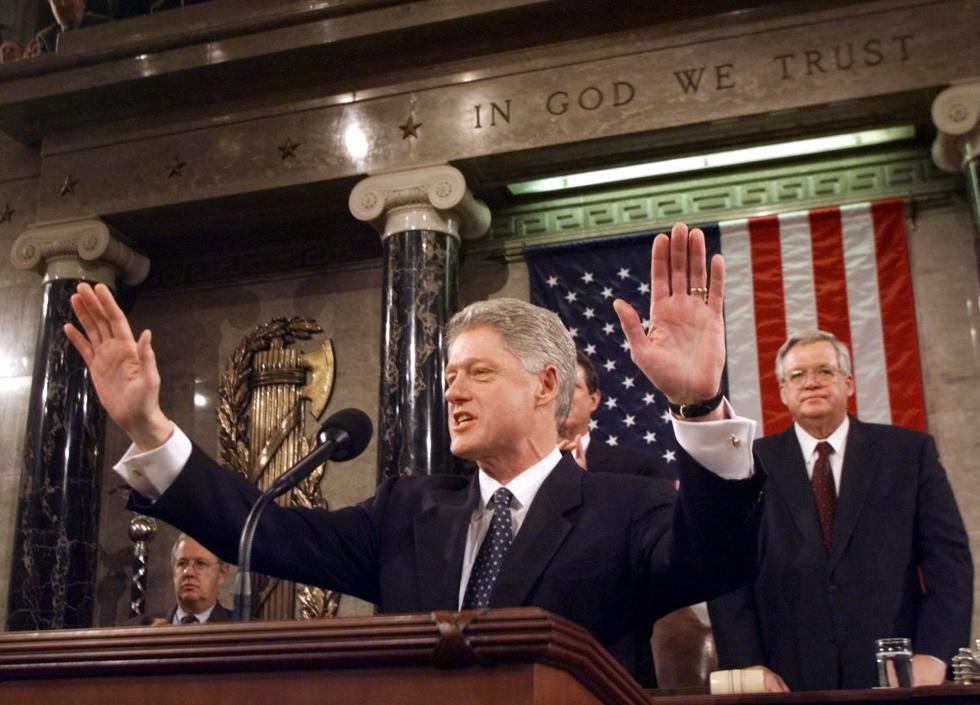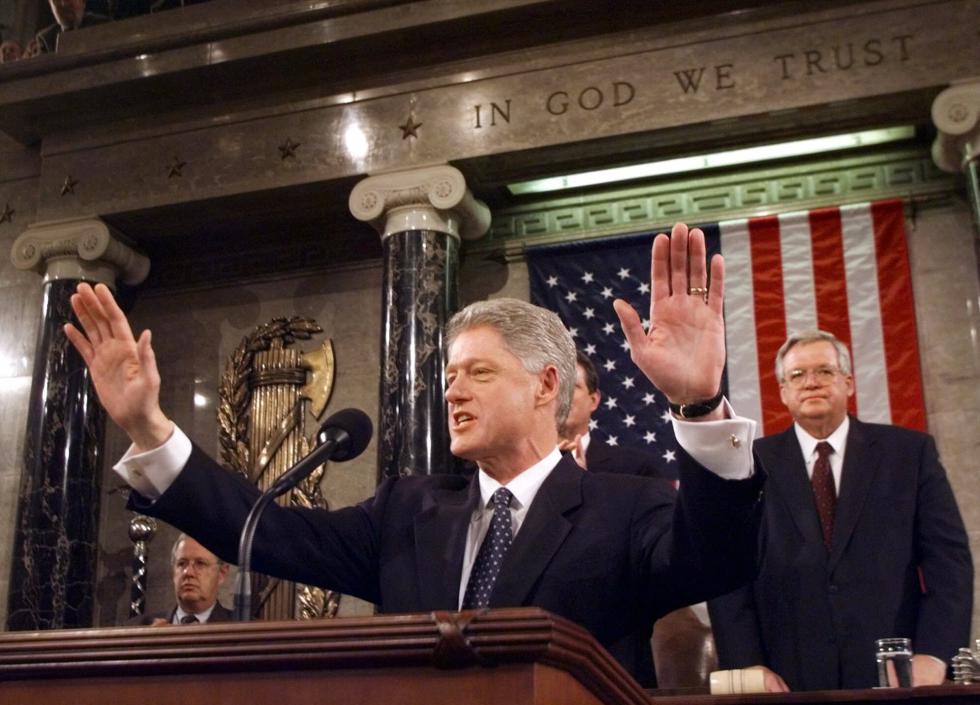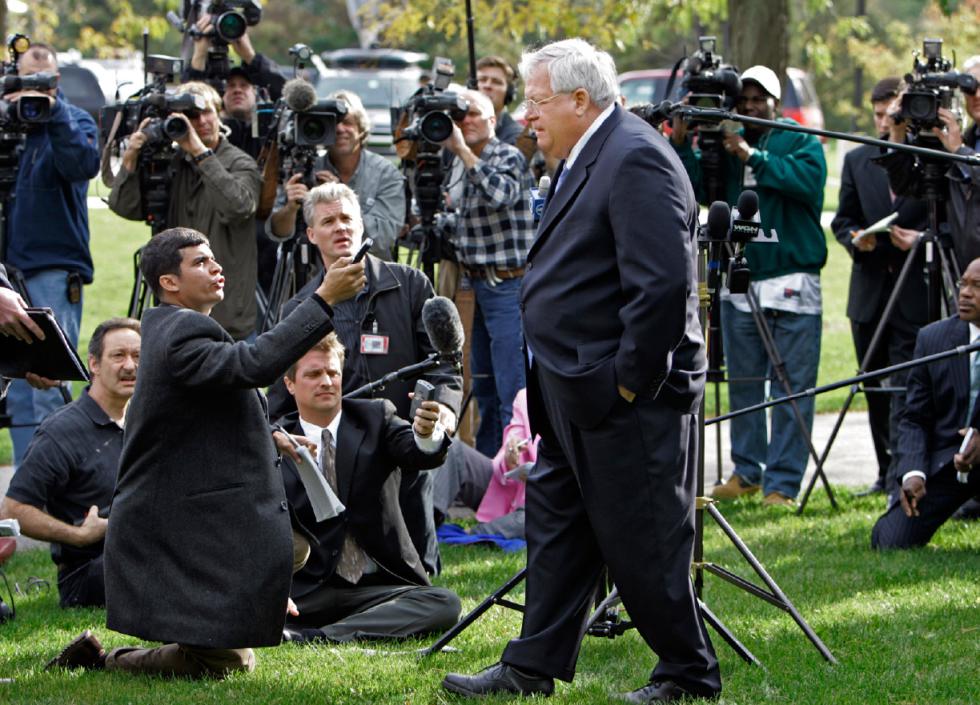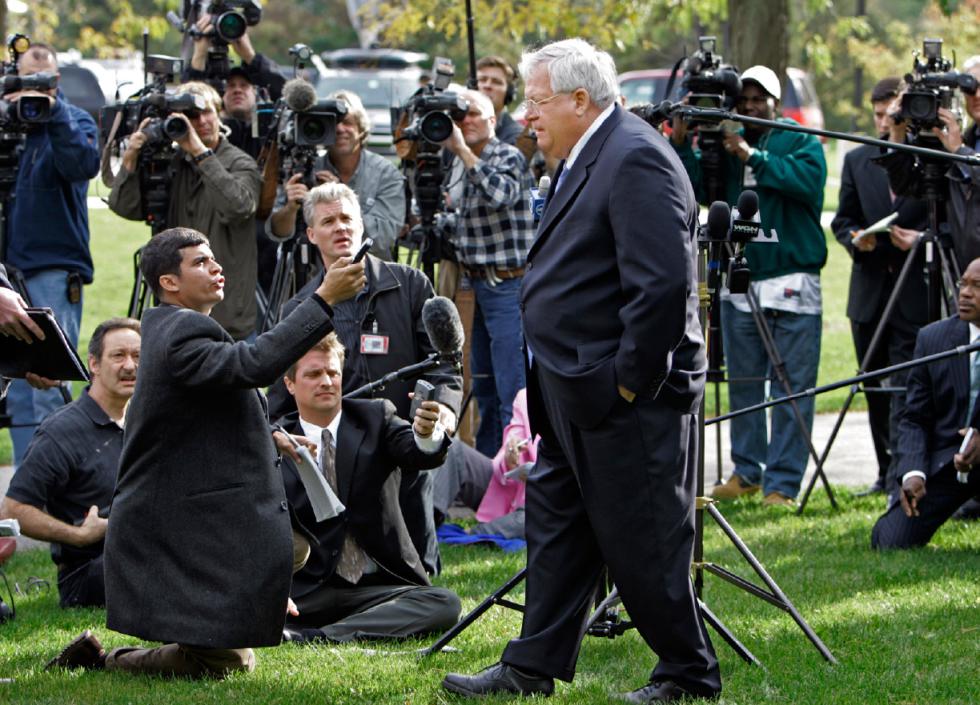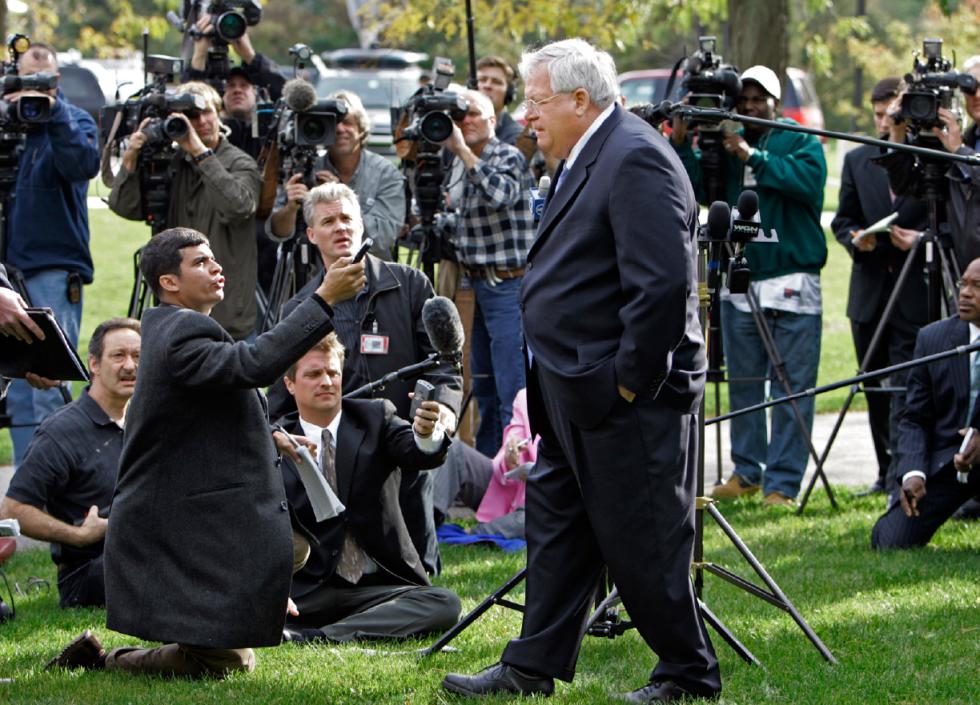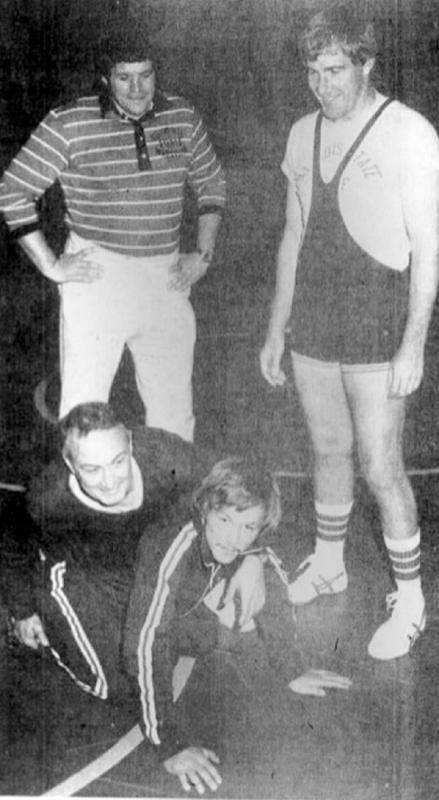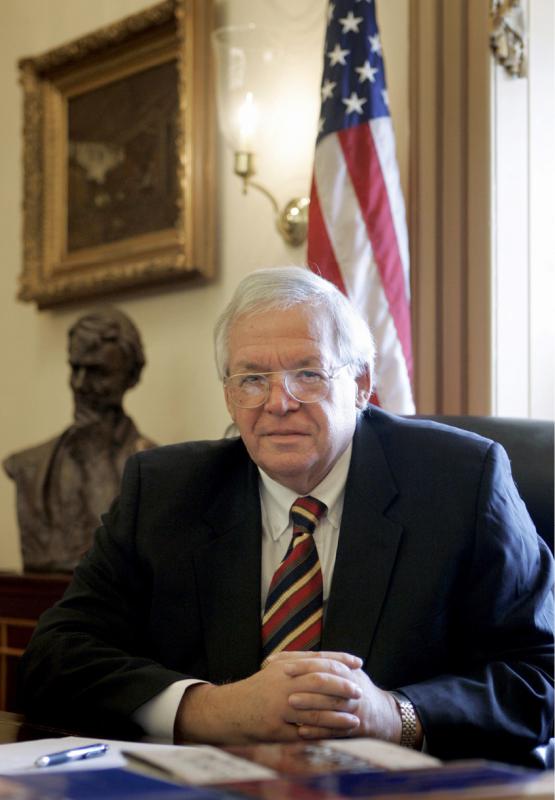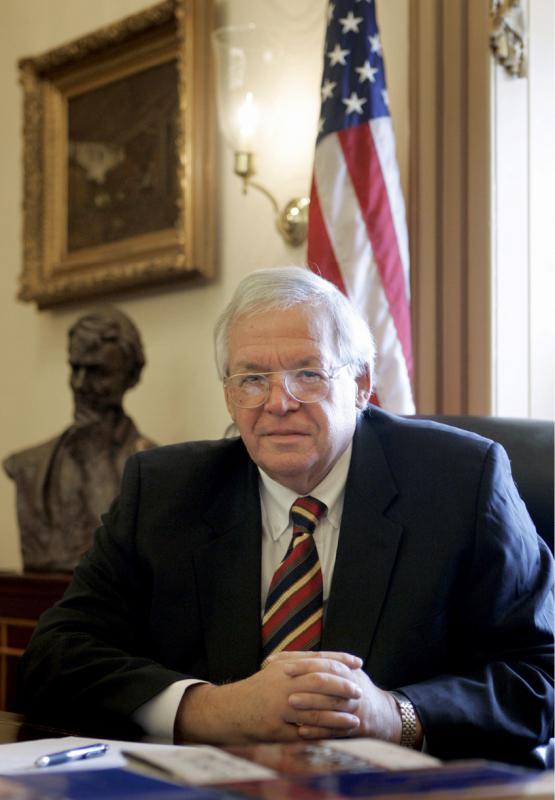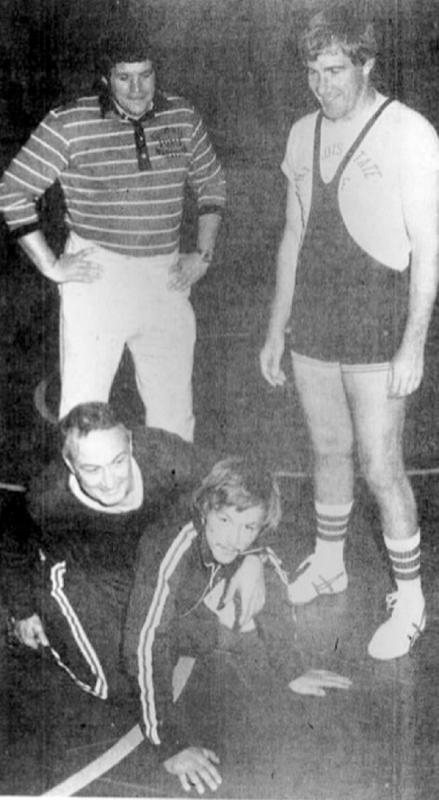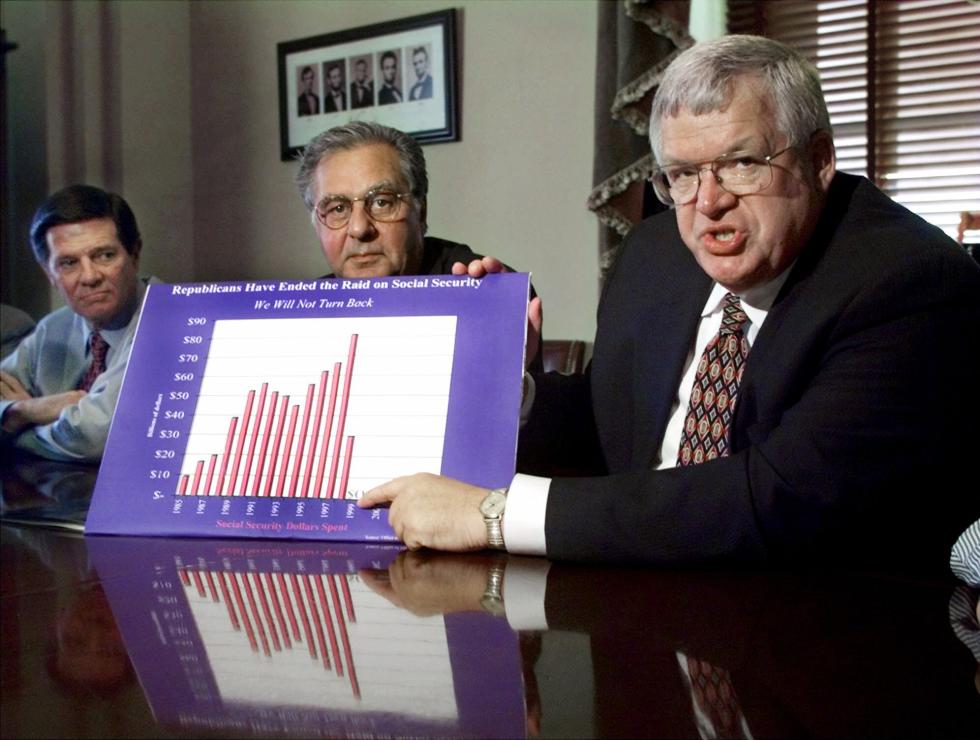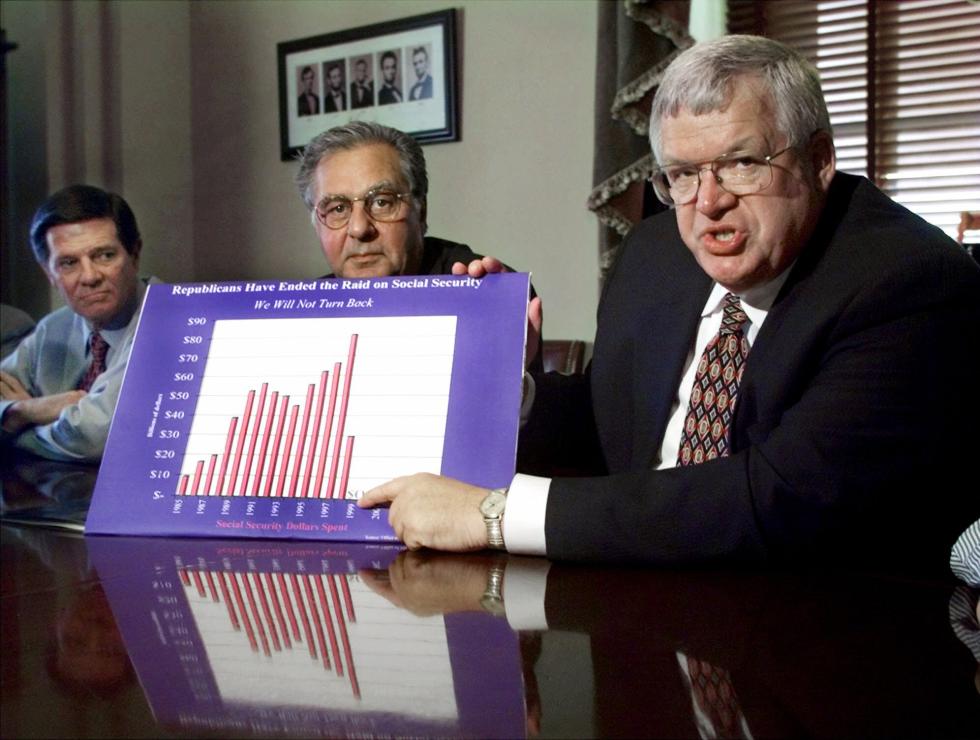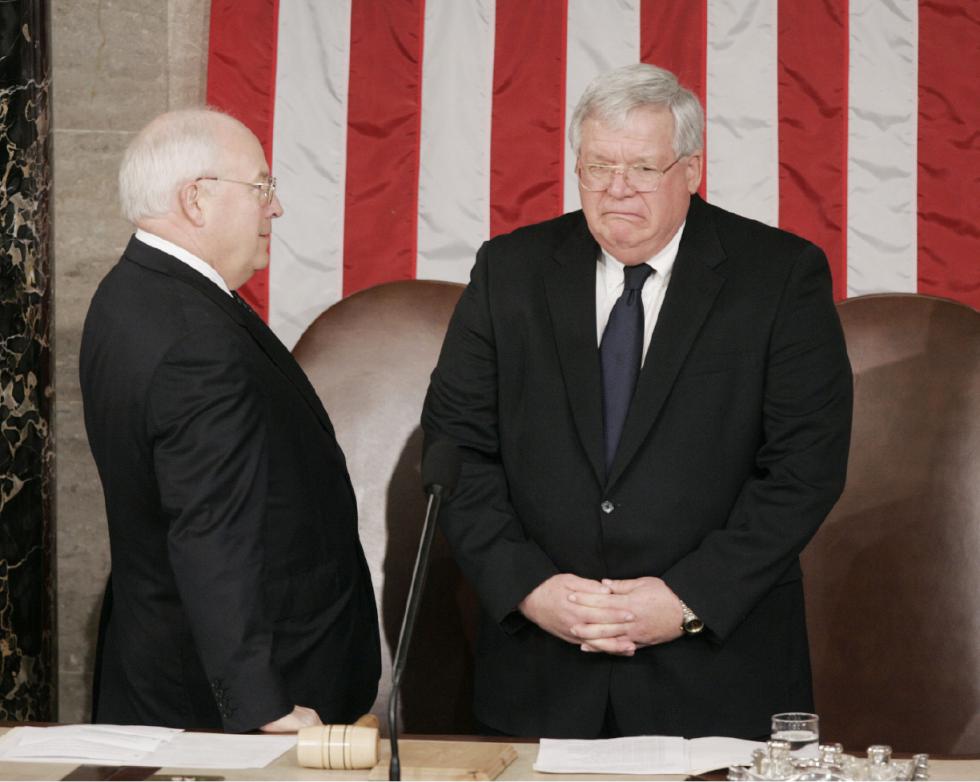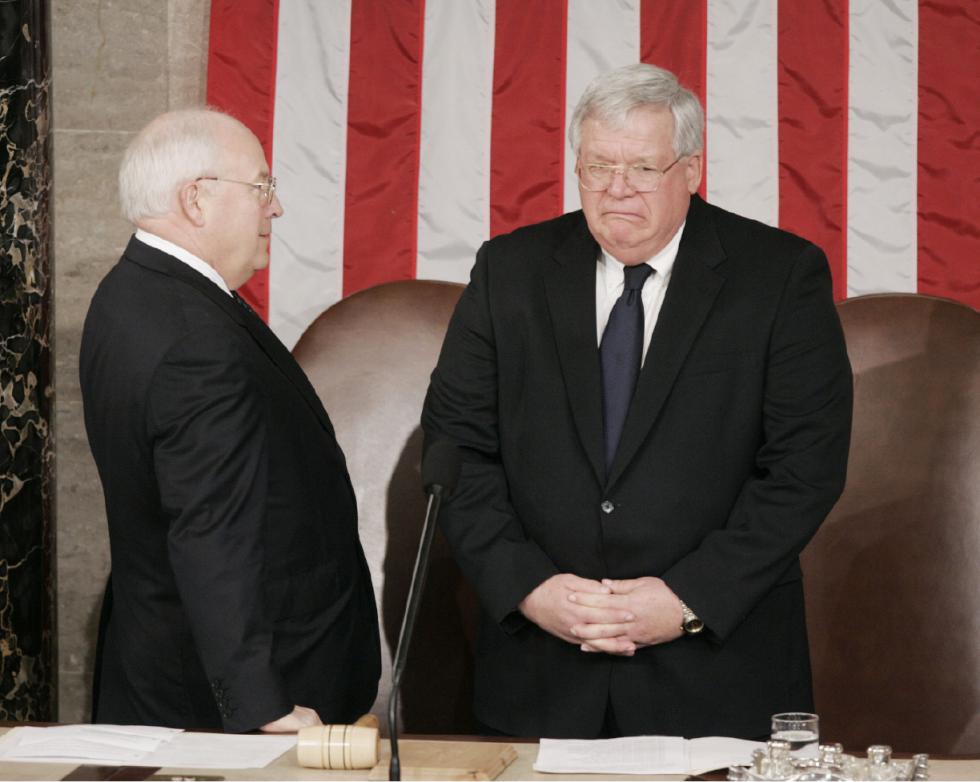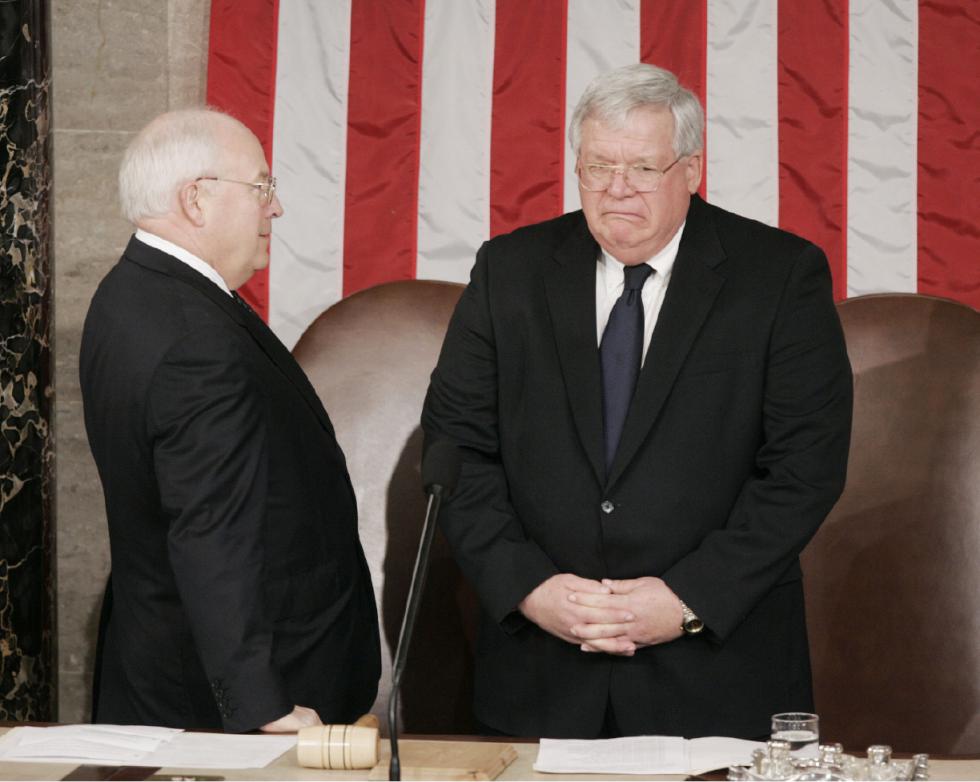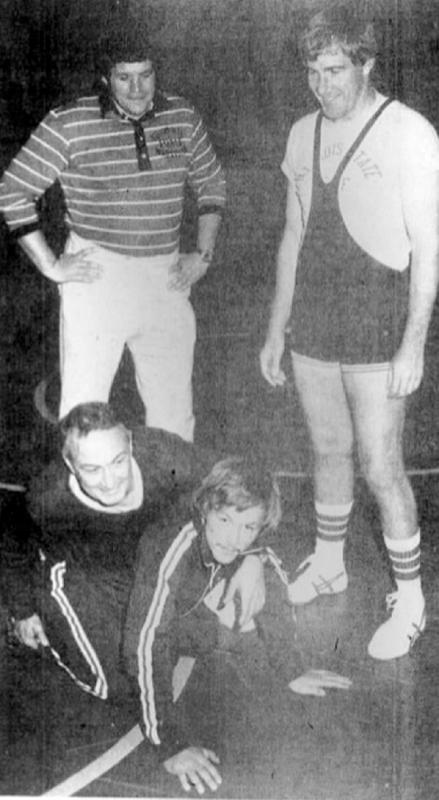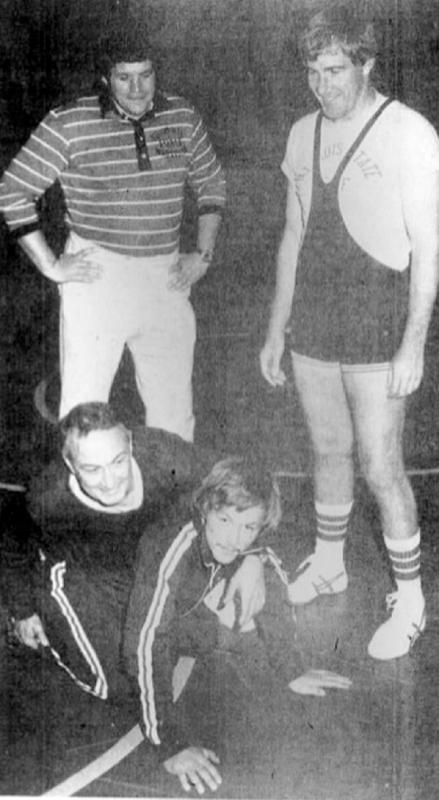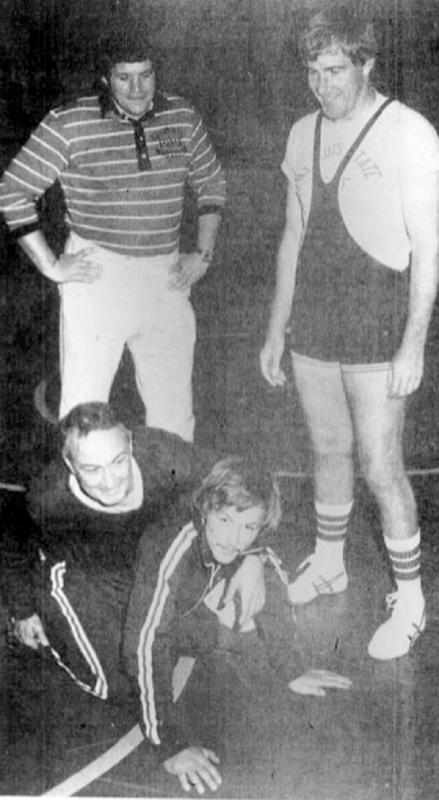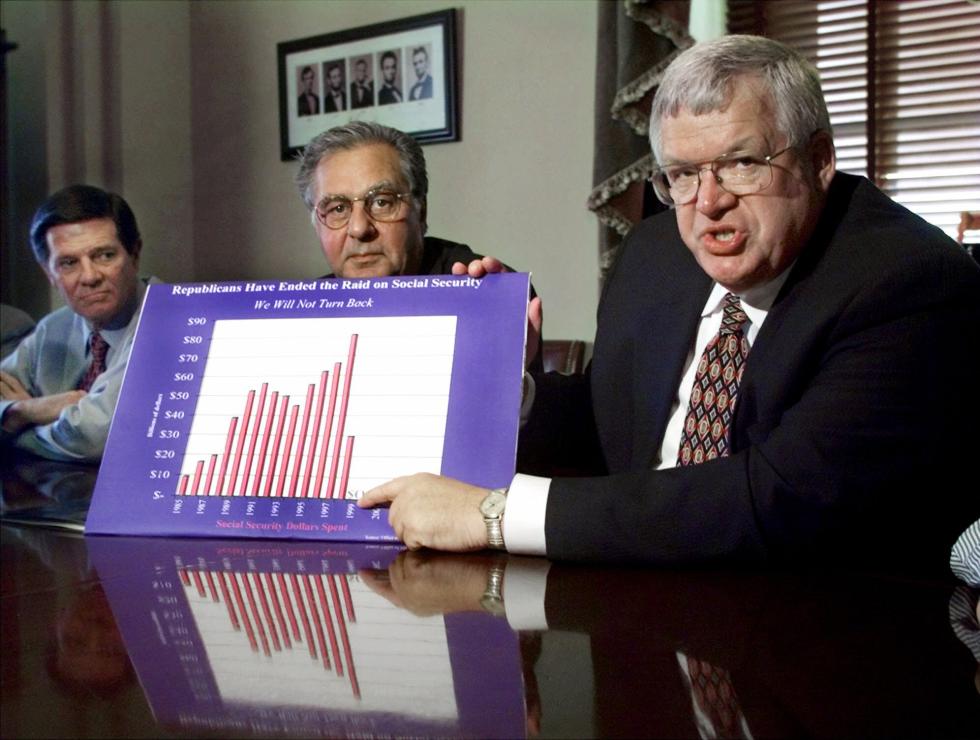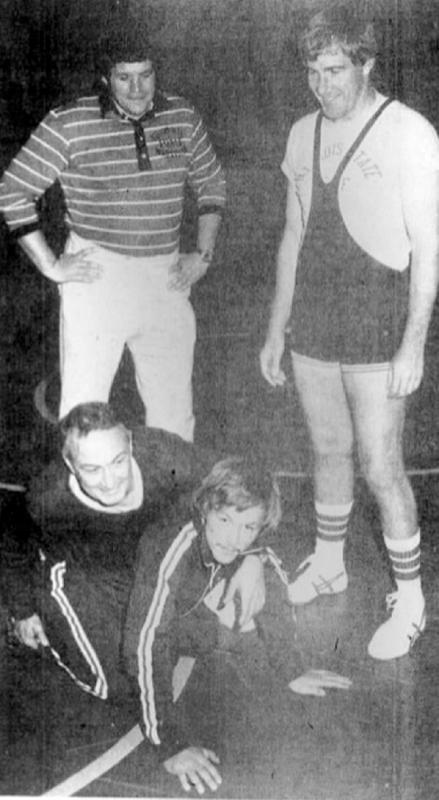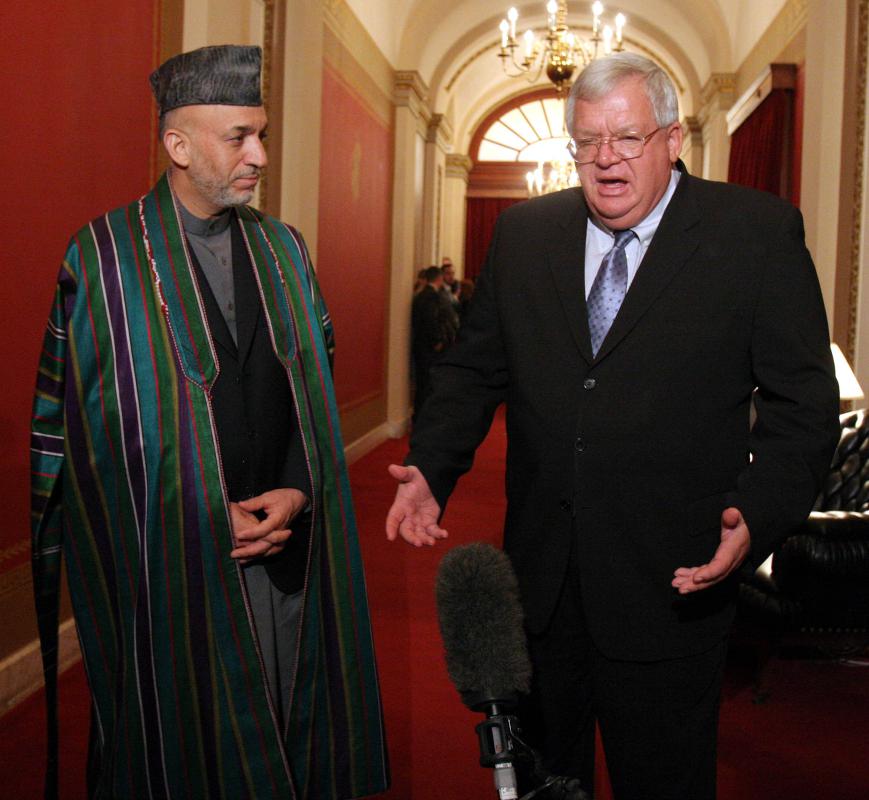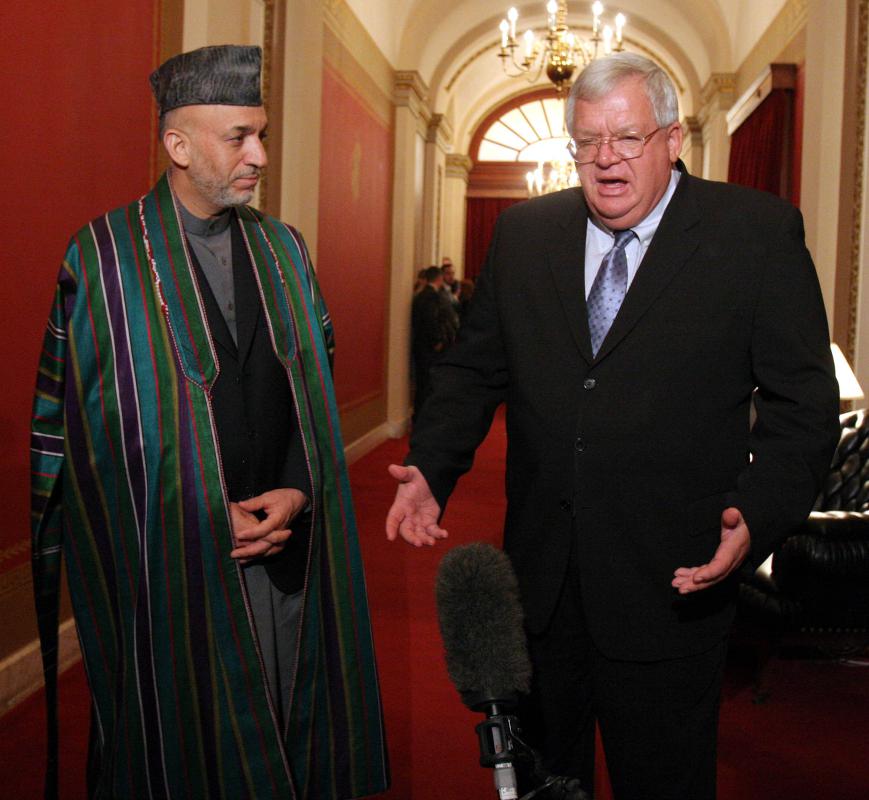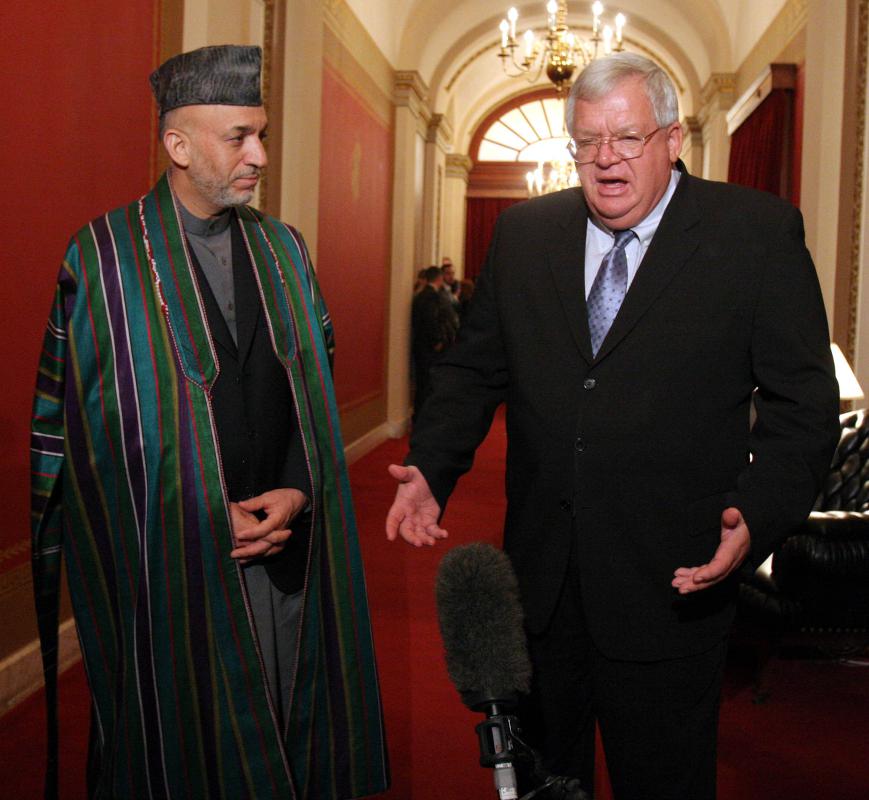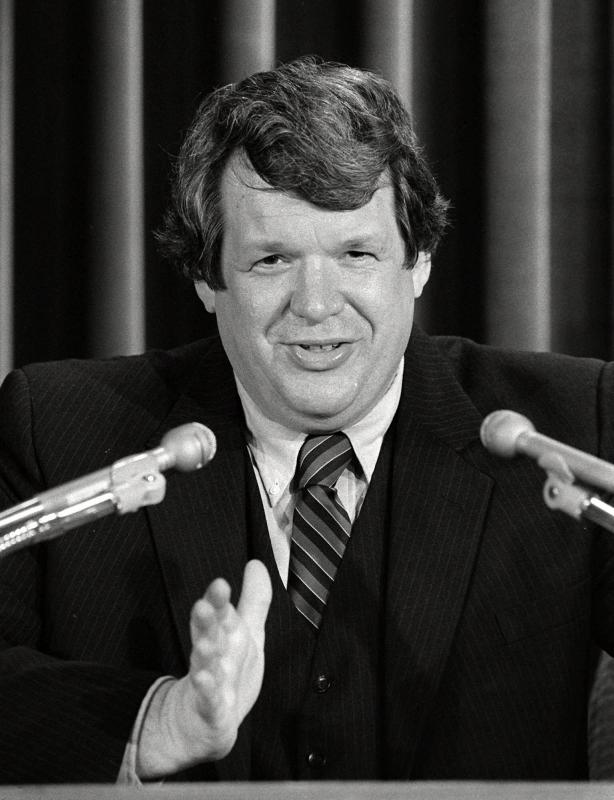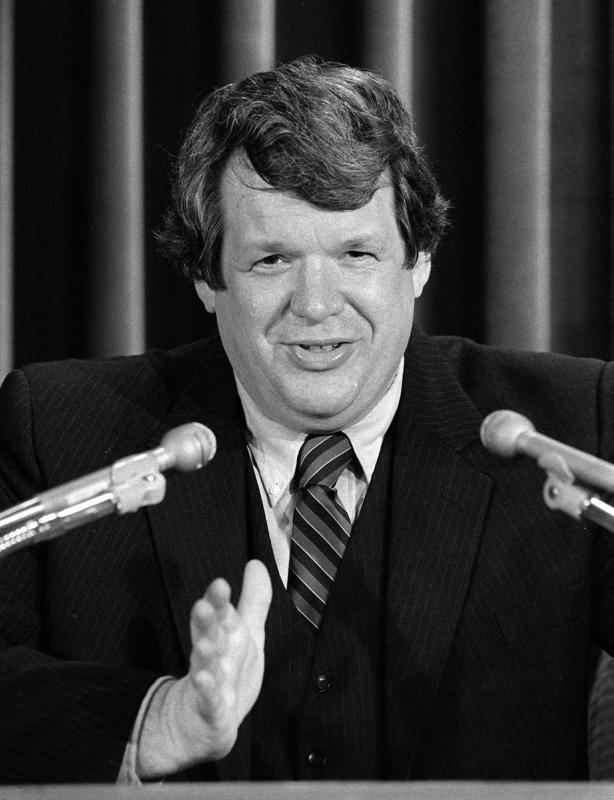 Yorkville, Ill. —The indictment of former House speaker Dennis Hastert was triggered by his alleged effort to hide payments of hush money to a male student he allegedly sexually molested decades ago, a federal law enforcement official said Friday.
The indictment asserts that the acts Hastert wanted to conceal date back to a time when he was a teacher and coach in Illinois before entering politics in the early 1980s, the official said. Authorities said the victim, who has spoken with law enforcement officials, was one of Hastert's students.
Hastert, the longest-serving Republican speaker in House history, is not expected to face molestation charges because authorities don't think they have enough evidence to bring a case against him, the official said.
A federal grand jury in Chicago on Thursday indicted the former speaker, 73, on charges that he violated banking laws in a bid to pay $3.5 million to an unnamed person to cover up "past misconduct." The male victim is that person, the official said.
The case has riveted and shocked Washington, where Hastert has been a high-paid lobbyist since his 2007 retirement from Congress.
"The Denny I served with worked hard on behalf of his constituents and the country. I'm shocked and saddened to learn of these reports," House Speaker John Boehner, R-Ohio, said in a statement released Friday.
Law enforcement officials said they, at first, didn't know what to make of a series of large cash withdrawals Hastert began making in 2010.
It was only after FBI agents interviewed Hastert in December, officials said, that investigators began piecing together the details. In that interview, the indictment said, Hastert lied to the agents, telling them he made the withdrawals because he didn't feel safe keeping his money in the banking system.
"Yeah … I kept the cash. That's what I'm doing," Hastert was quoted as telling agents.
Actually, court documents said, Hastert was scheming to mask more than $950,000 in withdrawals from various accounts, in violation of federal banking laws that require the disclosure of large cash transactions.
Hastert has not spoken publicly about the case and efforts to reach him have been unsuccessful. One of his sons, a Chicago lawyer, has not responded to requests for comment. No lawyer or representative has spoken out on Hastert's behalf, either.
If convicted of seeking to evade banking laws and lying to the FBI, the former House speaker could face up to 10 years in prison, prosecutors said.
From Washington to Yorkville, former Hastert associates were left stunned at the turn of events, calling and emailing each other to express confusion. They said they did not know where their former boss was holed up during the biggest crisis of his career.
"Anyone who knows Denny is shocked and confused" by the indictment," Sen. Mark Kirk, R-Ill., said Friday. He said Hastert should have "his day in court to address these very serious accusations," and called the case "a very troubling development."
Don Davidson, who taught history with Hastert at Yorkville Community High School between 1970 and 1977, said he was "astounded. … He was a good teacher, and he treated the students fairly."
Davidson, who also coached the basketball team at Yorkville, said he "never heard anything along those lines" about allegations of misconduct on the part of the former speaker.
The allegations have landed with near-universal disbelief in the small communities along the Fox River in northeast Illinois where Hastert grew up, worked and lived for decades. While tract houses and strip malls continue to claim farmland here, about 50 miles west of Chicago, it's still a place where a slow-moving combine can slow a commute.
On Friday, the release of students from Yorkville High School was made even more hectic by the presence of news trucks and TV cameras. Across the street, in a small upstairs room in the Yorkville Public Library, reporters pored over old yearbooks, seeking photos of Hastert and his champion wrestling teams.
In a statement Friday, the Yorkville school district that employed Hastert from 1965 to 1981 said it first learned about the charges when Hastert was indicted.
"Yorkville Community Unit School District .115 has no knowledge of Mr. Hastert's alleged misconduct, nor has any individual contacted the District to report any such misconduct," the statement said. "If requested to do so, the District plans to cooperate fully with the U.S. Attorney's investigation into this matter."
Bob Evans, 70, who taught alongside Hastert for 14 years at Yorkville High, serving as his assistant wrestling coach for some of them, said he never heard even a whisper about any wrongdoing on Hastert's part.
"I can't believe it," he said, standing in his driveway, on a street where Hastert once lived. "The people I've talked to in Yorkville that know him, they're just absolutely shocked."
Evans recalled Hastert as being devoted to wrestling to the point that he would travel across the country to learn a new wrestling move to give his wrestlers an advantage in Illinois.
"He mentored a lot of kids. He was an integral part of their lives," he said. "He was never a screamer. He was a demander. He wanted the best from them."
As a coach, Evans said, Hastert had a knack for getting the most out of wrestlers with average athletic talent through hard work. Hastert's coaching career culminated in a 1976 state championship.
"It throws a black cloud over what he did all those years," he said. "They won conference championships, state championships. They were good people. They were good kids."
"If it did happen," Evans added, "then get it out … but you just got to hope it isn't as bad as it seems."