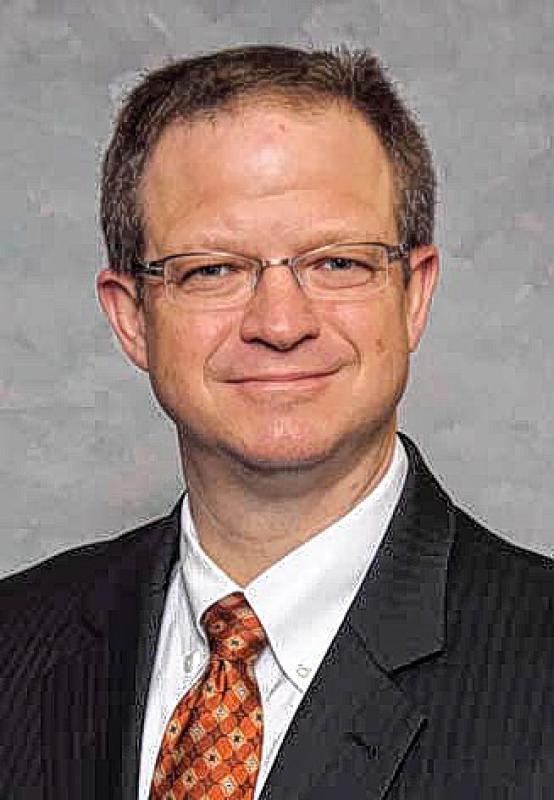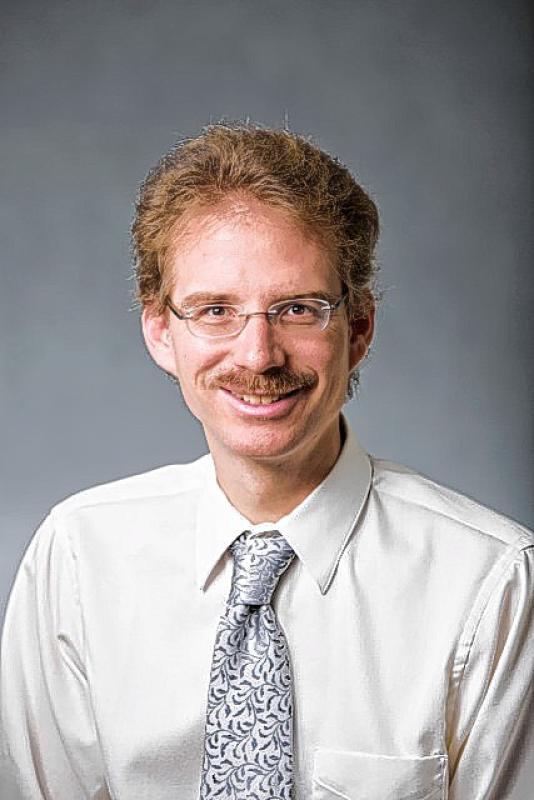 Health Care Networks to Be Outlined At West Lebanon Meeting
West Lebanon — A free information session on June 25 will describe the health care provider networks likely to be available through New Hampshire's health insurance exchange next year.
Hosted by the New Hampshire Insurance Department, the meeting is set for 1:30-3 p.m. at Kilton Library, 80 Main St.
The presentation will focus on the types of plans that will be offered, such as health maintenance organization, preferred provider organization and point of service plan, and the hospitals included in the plans' provider networks.
"In 2016, New Hampshire residents will again have a variety of networks and plan designs to choose from," Roger Sevigny, New Hampshire Insurance Commissioner, said in a recent news release. "Consumers this year have benefited from competition and increased choice on the exchange, and we are pleased to see healthy marketplace trends continuing into the following year."
Five insurance companies have applied to offer plans on the New Hampshire Marketplace next year: Anthem Blue Cross Blue Shield, Ambetter from New Hampshire Healthy Families, Harvard Pilgrim Health Care of New England, Minuteman Health, and Community Health Options.
To register for the talk, email Danielle.Barrick@ins.nh.gov.
Grant Will Support Opiate Addiction Program
Windsor — With opiate drug abuse seen on the rise in Vermont, a project created by two Mt. Ascutney Hospital doctors aims to care for mothers and infants who are addicted, or at-risk. Pediatricians Kimberly Aakre and Mary Bender recently received a $10,000 grant from the American Academy of Pediatrics in support of the project.
The grant is part of the academy's Community Access to Child Health program, which awards funding to individual pediatricians for community-based child health initiatives aimed at reaching children who may not have access to health care services in their community.
"As pediatricians, we know that a child's healthy growth and development is vitally dependent on the health and well being of the parent and caregivers," Aakre said in a hospital news release. The grant funds "will support our efforts to identify the scope and needs of the population we serve, develop protocols for care, and strengthen community supports and resources for this vulnerable group."
According to the state health department, more than 50 Vermonters die from opioid poisoning every year; deaths from heroin doubled between 2012 to 2013. Of the nearly 4,000 Vermonters in treatment for opioid abuse, more than one quarter are young adults, and many of those are young mothers.
Recovery is a hard journey, "but being a parent is enormously motivating," Bender said. "We're reaching people at a very 'teachable' moment in their lives. We're both excited and grateful to have this opportunity to change lives."
Dartmouth Physician Wins Conquer Cancer Foundation Award
Lebanon — Dr. Florian Schroeck, chief of urology at the Veterans Affairs Medical Center in White River Junction and a member of Norris Cotton Cancer Center's Cancer Control Research Program, has received the Conquer Cancer Foundation Career Development Award from the American Society of Clinical Oncology.
The award will support a three-year study of bladder cancer patients and providers and the progression of bladder cancer, using national administrative data from the VA.
Bladder cancer is the third most common cancer in the United States, and the majority of patients who have it live for many years, Norris Cotton Cancer Center said in a recent news release. While those patients have "low-risk" bladder cancer that behaves almost like a chronic disease, a small group of people with bladder cancer have "high-risk" disease, which is aggressive and can be life-threatening.
Patients in both groups typically undergo repeated cystoscopy procedures, where an urologist inserts a tiny camera in the urethra to look at the cancer. The procedures are "unpleasant, costly, and a burden to patients, their families and the health care system," the cancer center said.
The study will ultimately benefit patients with low-risk cancer, who won't have to undergo so many invasive cystoscopies, as well as patients with high-risk cancer, who should be monitored very closely to keep their cancer from progressing to a life-threatening stage, Schroeck said.
"My interest is in working toward more patient-centered and risk-aligned care for patients with urologic cancers," he said. "I think it's very important for patients and for our health care systems to provide care to each patient that is in line with cancer risk, the patient's other health problems, and the patient's wishes. The work that will be funded by the grant will be the first step toward making bladder cancer care more patient-centered, and that's a good thing."
Schroeck is assistant professor of surgery and of the Dartmouth Institute at Dartmouth's Geisel School of Medicine. He is also a member of the Research Faculty VA Outcomes Group at the VA Medical Center in White River Junction.
Lyme Disease Educator To Speak in Claremont
Claremont — David Hunter, facilitator for the Greater Manchester Lyme Disease Support Group, will discuss the disease on June 4 at 6 p.m. at Valley Regional Hospital, in the Buckley Conference Room. The free talk will be followed by a question-and-answer session.
One of the fastest growing infectious diseases in the United States, Lyme disease has claimed at least a million victims in the past 25 years, and the number of new patients continues to spiral upward, the hospital said in a news release. If left untreated, the bacterial infection can cause permanent nerve, musculoskeletal and cardiac damage.
"Unfortunately, relatively little is known about this tick-borne ailment," the hospital said. "The bacterial agent responsible, Borrelia burgdorferi, is poorly understood and continues to challenge scientists and physicians alike. The confusion and ambiguity over Lyme disease have produced controversy regarding treatment, recovery and insurance coverage."
The talk is sponsored by the New Hampshire Chapter of the National Alliance on Mental Illness, as part of its monthly support group meetings for family and friends of people with mental illness.
For more information, contact Pat Whitney at 603-763-5054 or Jean Fahey at 603-543-0895.
New Nursing Home Opens In Randolph Center
Randolph — Gifford Medical Center marked the completion of its new nursing home with a donor reception on May 20.
"We wanted these generous early donors to be able to see firsthand the significance of their support for our campaign," Ashley Lincoln, Gifford's development director, said in a news release last week. "This is the beauty of giving locally. You are able to really see the impact you make."
Residents moved into the new facility, which is fully occupied, on Tuesday.
"It was a great move-in," Robin Dutcher, a communications specialist at Gifford, said in an interview. "It went very, very smoothly."
More than 150 people turned out for the recent reception at the new Menig Nursing Home in Randolph Center. The event included tours of the new building, which has views of the Green and Braintree mountains and anchors a senior living community that will eventually include independent and assisted living units. Also that evening, the road leading into the new Menig was named Tom Wicker Lane.
An anonymous donor who wanted to honor a beloved friend had asked that the road be named for Wicker, a writer who chronicled some of the most important events of post-World War II America, Gifford said. A journalist and political columnist for The New York Times, he covered eight presidents and wrote during a period that included the assassination of President Kennedy, the Vietnam War and the Watergate scandal.
Wicker retired to Austin Hill Farm in Rochester, Vt., and died at home in 2011 at age 85.
"In retirement, as his health began to slip, Tom came to know another of Vermont's assets: that was Gifford," Pam Hill, his wife of 37 years, wrote in remarks delivered by Gifford Administrator Joe Woodin. "He spent some of his last days at Gifford. For him it became a life-giving extension of his beloved Austin Hill Farm."
An official opening ceremony is set for June 9.
Gifford's "Vision for the Future" campaign has raised $3.5 million of the $5 million to support the project, which also includes creating 25 private patient rooms in the vacated space on the hospital campus. Renovation of the old Menig wing will start in June.
Ottauquechee Health Foundation Receives Dental Grant
Woodstock — The Ottauquechee Health Foundation has been awarded a $1,000 grant from the Northeast Delta Dental Foundation to help Good Neighbor Grant applicants requiring oral health treatment.
The Ottauquechee Health Foundation supports programs that identify and address health care needs in Quechee and several Vermont towns, including Barnard, Bridgewater, Hartland, Pomfret and Woodstock. The Good Neighbor Grant program makes grants on behalf of individuals who have unmet health care needs because they cannot afford treatment.
"Given the changes in health care costs and insurance coverage, we find that many in our community put off addressing important health care needs until they are in severe pain or their situation has worsened," Sherry Thornburg, Ottauquechee Health Foundation's executive director, said in a recent news release. "Thanks to this generous grant … more individuals in our community will receive the oral health care treatment they need."
Last year, the Ottauquechee Health Foundation funded 112 Good Neighbor Grants totaling $85,000. The grants cover a variety of services and items, including Lifeline subscriptions, oral health treatment, prescription medications, hearing aids, eye glasses, mental health counseling and physical therapy.
Valley Regional Hospital to Offer Summer Junior Volunteer Program
Claremont — Valley Regional Hospital is accepting applications for a junior volunteer program for students age 14 and up.
"We are looking for students who can follow directions, are self-motivated and dependable," Angela Esslinger, the hospital's volunteer coordinator, said in a hospital news release. Home-schooled students are encouraged to apply, as are students who are interested in going into health care careers after high school or college. Junior volunteers "will learn meaningful skills while also making an important contribution," the release said.
Students accepted to the program are required to volunteer once a week for at least three hours during the program, which runs from June 29 through Aug. 7. A mandatory orientation is set for June 23, from 8:30 a.m.-noon , in the hospital's Learning Center.
The volunteers will greet patients and visitors, escort patients to their destinations, provide wheelchairs for patients and their families, run errands for hospital departments, and use their computer and clerical skills . At the end of the summer program, the students and their guidance counselors will receive a record of their volunteer hours to document community service when they apply to colleges or for jobs.
Application packets are available at the reception desk in the hospital's main entrance and from local high school guidance counselors. They must be returned to Esslinger by June 12. For more information, contact her at 603-542-3493 or Angela.Esslinger@vrh.org.
A junior volunteer program for the academic year will be offered in the fall. Students who are available once a week after school from 3-5 p.m. are encouraged to apply.
Geisel Names Executive Dean For Administration and Finance
Hanover — Wesley A. Benbow has been named executive dean for administration and finance for the Geisel School of Medicine at Dartmouth.
In the newly created role, Benbow will serve as both chief operating officer and chief finance officer for the medical school. He will manage all of Geisel's administrative, financial and non-academic affairs, which includes serving as liaison for administrative and financial matters to Dartmouth College, Dartmouth-Hitchcock, the Veterans Affairs Medical Center in White River Junction and Geisel's other partner institutions. He will have oversight for space planning and facilities, research administration, human resources, and information technology. He will report to Duane Compton, interim dean.
Benbow previously worked as a strategic operations consultant, partnering with several research-intensive medical schools and academic medical centers, including Geisel, to evaluate their "unique operating models," the medical school said in a news release.
Before joining Geisel, Bebow worked at Harvard Medical School, where he served as associate dean for finance and chief financial officer before being named interim executive dean for administration. Prior to that, he worked at Joslin Diabetes Center in Boston, where he was director of finance and then as vice president of finance and facilities. He earlier served as a practice leader at Feeley & Driscoll, a Boston-based accounting and consulting firm.
Benbow has been active in the Healthcare Financial Management Association and the National Council of University Research Administrators. He has also served on and chaired committees for the American Association of Medical Colleges.
He holds a bachelor's degree in economics and political science from Fairfield (Conn.) University and an MBA from Quinnipiac University in Hamden, Conn.
— Compiled by Aimee Caruso