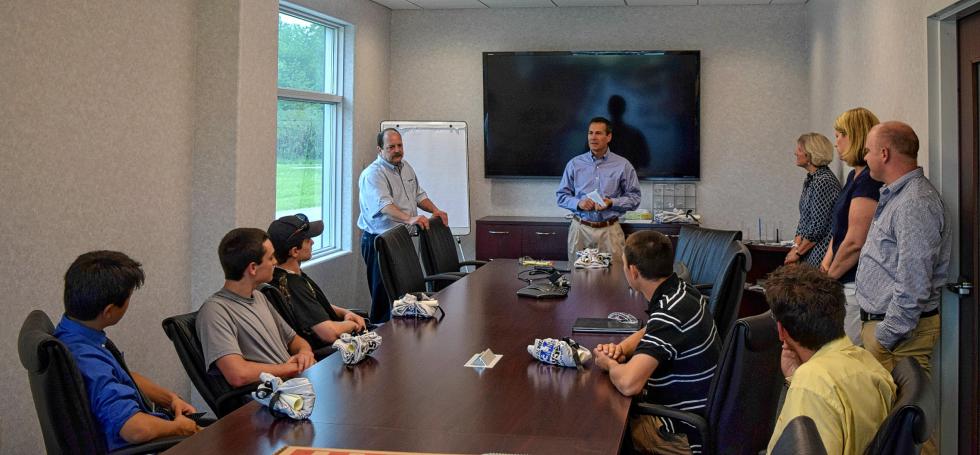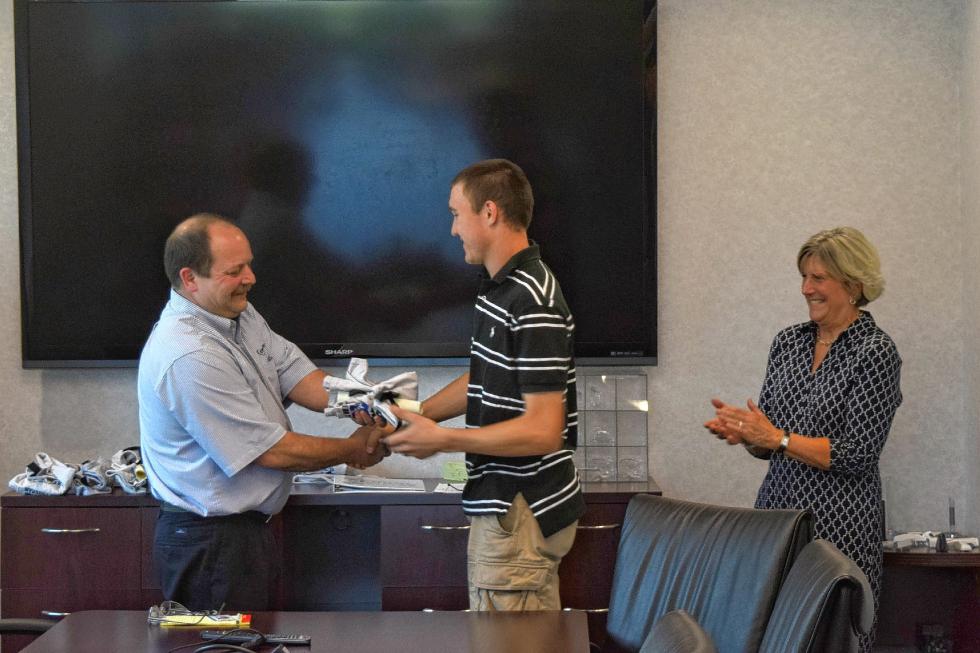 Bethel — The number of manufacturing jobs in Vermont has declined from historical highs. According to the Bureau of Labor Statistics, the state has shed 17 percent of manufacturing jobs in the past decade. But there are still plenty of manufacturers in the state, and many of them feel that years of talk about disappearing jobs have led people to believe their industry is dead.
They say the impression can be self-fulfilling — and it's one reason they're having difficulty filling some positions.
In an effort to get ahead of the problem, GW Plastics in Bethel is working with Randolph Union High School to introduce students to a high-tech manufacturing environment.
"Historically, when we look for our technical people, we look for somebody who already has the skills coming in the door and we've had to look outside of the state. It's very challenging to attract people to move to rural Vermont," said Cathy Tempesta, director of human resources at GW Plastics, who said some of the best-paying technical jobs at GW Plastics are some of the hardest to fill. "We started thinking, why not look at the people who are already here? Offer the kids the opportunities for more education, for the skills, for the experience — and stay where their families are," she said.
GW Plastics now has its own class, called the School of Tech. For the past semester, 10 Randolph Union High School students have been enrolled in the school. Last week, the class celebrated its graduation.
Many manufacturers have training programs for people in the job market, or they host visits by students. The School of Tech is unique in that it's an educational program for students and involves both classroom lectures and hands-on work.
Recently, John Lemmon, corporate metrology manager at GW Plastics, was on the company's production line with students, illustrating some of the points he'd made in an earlier class session. Company employees have created a series of presentations that serve as the students' introduction to high-tech manufacturing.
Ken Cadow is the teacher at Randolph Union who recruited the students for the program. From his perspective, he said, it's not about filling jobs at GW Plastics, but giving students a clearer sense of what their options are.
Cadow said some students see skills like math as abstractions that don't have real-world value. This program gives them a chance to see those skills in use. Students also come into contact with marketing and human resources people at the company, which Cadow said gives them a broader view of how English and communication skills can be used.
"These guys get a lot of it here," he said. "Another major interest for the kids was (that) these are good paying jobs in Vermont. Some of our better-paying jobs are unfortunately either our best-kept secrets or something that we're still trying to align our education system to."
Nick Jickling, a Randolph high school senior who plans to studyeither engineering or biology in college, signed up for the GW Plastics program to get a clearer idea of what engineering involved.
"This just seemed like a great way for me to get some experience so I could see if I wanted to continue with it in the future," said Jickling.
Jickling said he was struck by the complexity of the manufacturing process.
"I was really surprised how precise these machines are, what these tools can make," he said.
GW Plastics plans to continue its School of Tech next year. The company also is partnering with Vermont Technical College to fund a scholarship program and provide paid summer internships to students.