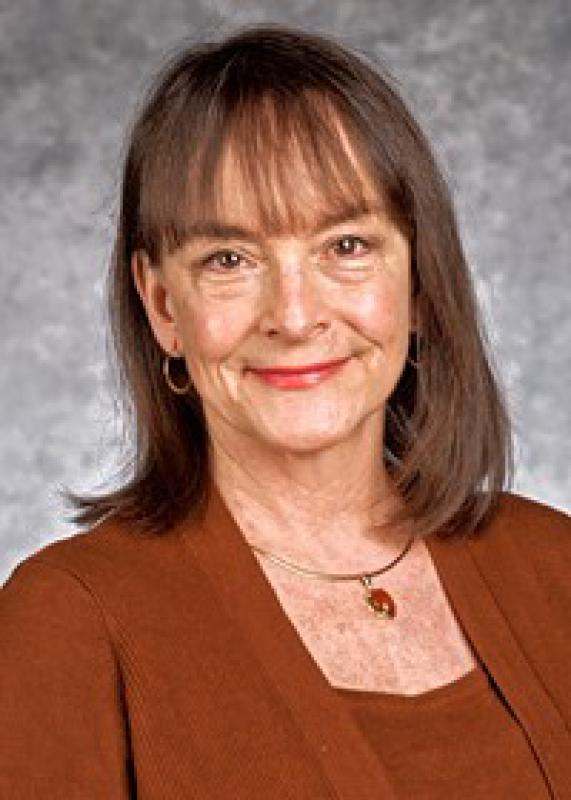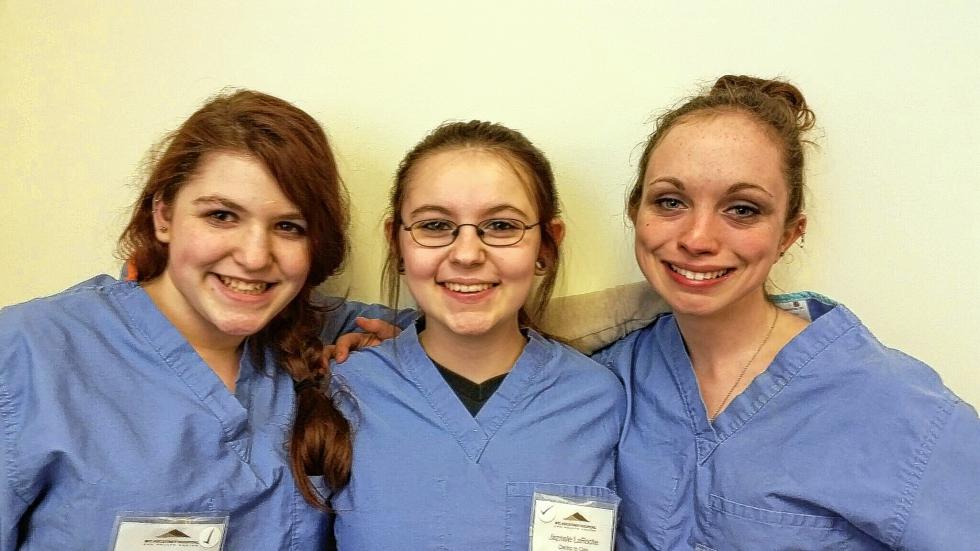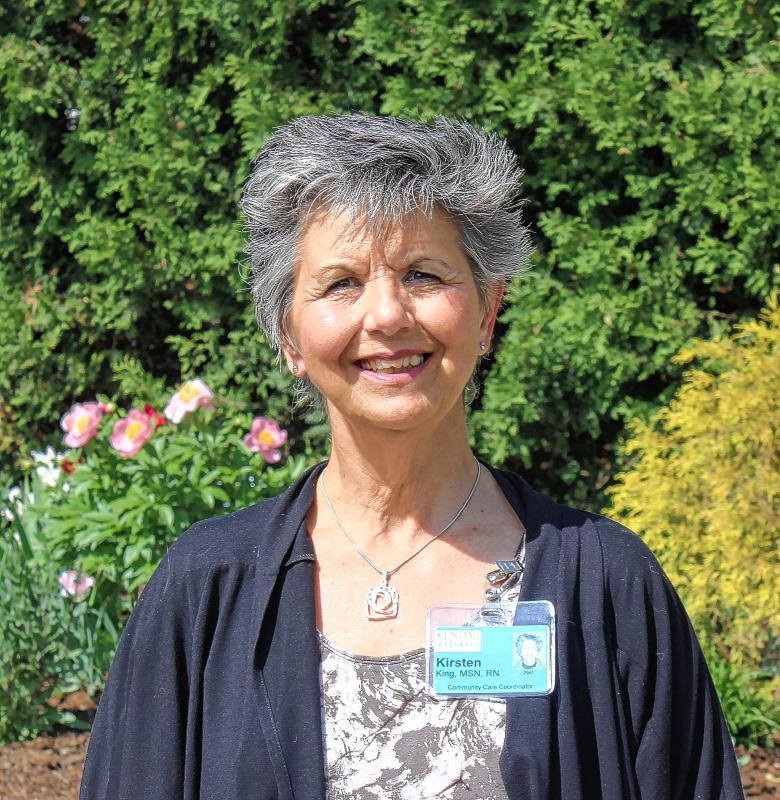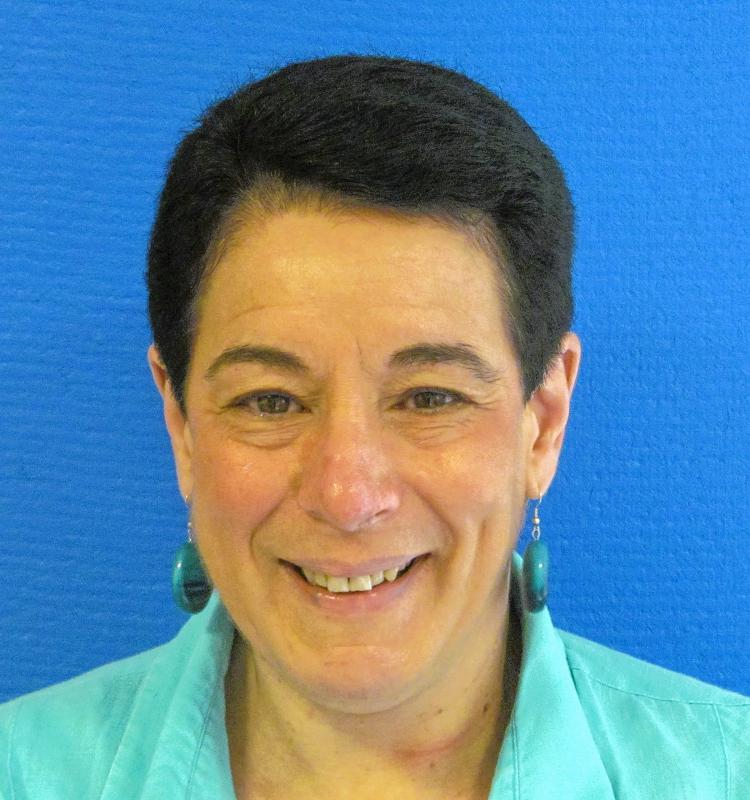 Alice Peck Day Names RN of the Year
Lebanon — Pat Ferraro, a registered nurse in Alice Peck Day Memorial Hospital's Medical Surgical Unit, was named 2015 RN of the year in celebration of National Nurses Week, held May 6-12.
Ferraro was the nurse that best exemplified this year's theme , ethical and quality practice, the hospital said in a news release. A member of APD's nursing team for more than 29 years, Ferraro was selected by her peers for her collaboration, exemplary leadership, honesty, compassionate care and initiative.
Beverley Rankin, APD's vice president of patient care services and chief nursing officer, presented the award at an annual banquet.
Ferraro "goes above and beyond, every day, to make her patients' experiences special," Rankin said during the presentation. "It is inspiring to have a colleague who recognizes both the opportunities for teaching moments and the importance of advocating for patients and their families."
Kristie Foster, of the emergency services department, received an honorable mention.
HCRS Creates New Respite Program for Youth
Springfield, Vt. — A new program created by Health Care and Rehabilitation Services will pair adults with young people in need of a break.
Everyone needs time away from their worries and stressors, the agency said in a news release. For kids and youth, that can mean spending time with an adult who is not a family member, such as a neighbor, college student or a retired person "with a lifetime of experience and patience to share."
Research shows that kids who make it through a challenging childhood, one that includes abuse, neglect, divorce, family substance use, or parental criminal involvement, nearly always have a story about an unrelated adult who reached out and spent time with them, the agency said in a news release. "That person gave them special time, someone to talk with, positive support and a sense of worth."
Young people who have healthy, constructive relationships with unrelated adults have a variety of "positive outcomes," such as being more engaged in school, having higher aspirations for the future and participating in college-preparatory classes, according to research by the Search Institute of Minneapolis. Yet fewer than half the young people surveyed had such adults that they could turn to for advice and support.
The study also also pointed out that most youth think that adults have a negative view of them.
"When adults walk by a youth sitting on a curb or bench, the adult rarely says hello or asks the youth how they are doing," HCRS said. "This gap between the generations is not healthy for the youth or the community. Ignored youth become unhealthy youth. And we all need to have healthy youth to lead the next generation."
For more information, call Michelle Emery at 802-254-7500, ext. 1132.
Thetford Nurse Practitioner Is Kendal Community Care Coordinator
Hanover — Kirsten A. King, of Thetford Center, recently joined Kendal at Hanover as its new community care coordinator.
Her role includes "coordination through the continuum of care at Kendal," with an emphasis on resident counseling, education and independence, the retirement community said in a recent news release.
Before joining Kendal, King worked at Dartmouth-Hitchcock Medical Center for more than three decades. Her tenure there included 20 years in the Department of Psychiatry as an advanced registered nurse practitioner. In October, King received the James W. Varnum Quality Health Care Award recognizing DHMC employees whose work "embodies a deep commitment to creating and sustaining an environment of high quality patient and family-centered care," Kendal said.
"Kirsten has joined our team and hit the ground running," said Diana Cox, director of resident health care services. "She is an advocate for our residents and she does an incredible job collaboratively working with our residents and staff to support our entire community." King is a graduate of the family nurse practitioner program at the University of Vermont and holds a master's degree in mental health and psychiatric nursing from Boston University.
Geisel Professor Honored
Hanover — Dr. Seddon Savage, an associate professor of anesthesiology at Geisel School of Medicine at Dartmouth College and chairwoman of the New Hampshire Governor's Commission Task Force on Opioids, has received the American Pain Society's distinguished service award.
Medical director of the Chronic Pain and Recovery Center at Silver Hill Hospital in New Canaan, Conn., Savage is an expert on the interrelationship between chronic pain and opioid addiction, Silver Hill said in a recent news release. "The award reflects her commitment to relieving pain-related suffering and ending the opioid epidemic which together ravage lives, destroy families and cost upward of $700 billion annually."
Savage was president of the American Pain Society from May 2010–May 2012 and president of the New Hampshire Medical Society in 2007. She has consulted on addiction and pain to the American Medical Association, the National Center on Addiction and Substance Abuse of Columbia University, the National Institutes on Drug Abuse, the Substance Abuse and Mental Health Services Administration, and the U.S. Centers for Substance Abuse Treatment. She chaired both the Committee on Pain of the American Society of Addiction Medicine and the Liaison Committee on Pain and Addiction for more than a decade.
Savage has authored numerous papers and is leading development of an American Pain Society policy paper on the use of medical marijuana for pain.
She is a fellow of the American Society of Addiction Medicine and is certified in Addiction Medicine by the American Board of Addiction Medicine and in Pain Medicine by the American Board of Pain Medicine. She holds a bachelor's degree from Barnard College, a master's degree in human nutrition from the Columbia University College of Physicians and Surgeons, and a medical degree from Dartmouth Medical School.
Daring to Care Program Graduates Three
Windsor — Daring to Care, a program that introduces young teens to health care careers, graduated three students this spring. The most recent graduates were Lucia Blanchard, of Windsor; Jaznele LaRoche, of Claremont; and Matilda Caldwell, of Springfield, Vt.
The program at Mt. Ascutney Hospital and Health Center is designed for junior and senior high school students who are interested in health care careers. Students attend classes in basic health care skills such as communication, confidentiality and CPR. Following 17 hours of classroom work, they volunteer for rotations in various hospital departments.
For more information about the program, call 802-674-6711. — Compiled by Aimee Caruso