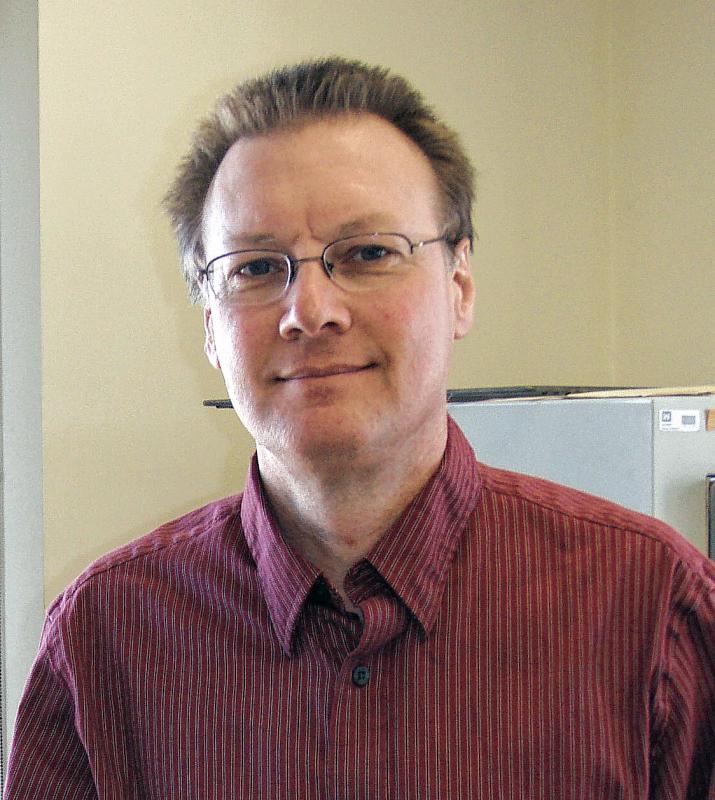 Jay L. Clausen, of New London, a scientist with the U.S. Army Engineer Research and Development Center's Cold Regions Research and Engineering Laboratory, recently received his doctorate in natural resources and earth systems sciences from the University of New Hampshire, in Durham. Clausen has 20 years of research experience, spent eight years working at industrial complexes for the Department of Energy and 12 years working at Department of Defense sites. He also spent several years leading research programs that evaluated remediation technologies. Clausen is a member of the Association of Ground Water Scientists and Engineers, American Geophysical Union, American Institute of Professional Geologists, Geological Society of Maine and the Geological Society of New Hampshire. He was recently elected as a member of the Mount Washington Observatory Science Advisory Committee. In addition to his doctorate, he holds a bachelor's degree in geology from the University of Nebraska at Omaha and a master's degree in geological sciences from the University of Maine .

Lake Sunapee Bank last week announced the recipients of its employee service awards. The awards were given during the bank's annual employee recognition event at the Grappone Conference Center in Concord. Employees were recognized for their years of service ranging from five to 40 years. In addition, employees were also recognized for their completion of leadership programs and other educational achievements.
Diane "Dee" Hawkins, mortgage loan underwriter at the Main Street Newport, office, received the 40-Year Service Award. Hawkins began her banking career at Lake Sunapee Bank in 1975 and has worked in many different areas of the bank. She has served role of mortgage loan underwriter since 1997.
The bank's 30-year employees included Heide Hubert Menard, assistant branch manager and customer service officer in Newport, and Marie Pelletier, vice president, commercial loan officer II of the Main Street, New London branch. The bank's 25-year employee was Bonny Perry, document imaging specialist at the Main Street Office in Randolph. Twenty-year employees included Christine August, Pamela Dussault, Joanne Kersey, Angie Lyman, Karen Lynch and Karen Soule. Fifteen-year employees included Sue Bryan, Lindsey Camp, Paul Faber, Jack Lussier and Cindy Mundy.
More than 20 other employees were acknowledged for five or 10 years of service at the bank.

ARC Mechanical has announced the hiring of two master plumbers. Jeff Brehme, of Springfield, Vt., is a master plumber in Vermont and New Hampshire. He has 40 years of plumbing experience and also holds a medical gas certification. Chad Jones, of Springfield, Vt.,is a master plumber in Vermont and New Hampshire. He has 23 years of plumbing experience and holds a gas certification in Vermont and New Hampshire.

The Valley News recognizes the achievements of members of the local business community in the Sunday Business section. Submissions, including photographs, may be sent via e-mail to biznotes@vnews.com. Photographs should be attached in .jpg format. You may also send your items by regular mail to: People in Business, c/o Sunday Valley News, P.O. Box 877, White River Junction, Vt. 05001. (Photographs cannot be returned unless accompanied by a stamped, self-addressed envelope.) All items are subject to editing for clarity or space.