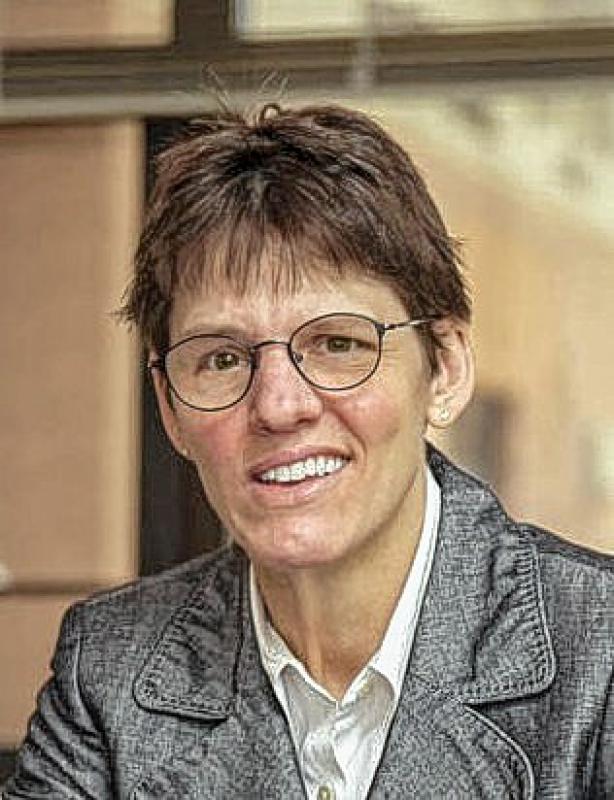 Lebanon — A Lebanon hospital president and West Lebanon businessman recently received ethics awards from the Rotary Club of Lebanon.
Sue Mooney, president and CEO of Alice Peck Day Memorial Hospital, received the Individual Ethics Award. Curt Jacques, owner of West Lebanon Feed and Supply, received the Business Ethics Award.
"This is a special acknowledgment for me, but also for APD," Mooney said in a news release from the hospital.
Mooney received her medical degree from the University of Pittsburgh's School of Medicine and completed her residency at the University of New Mexico Medical Center at Albuquerque.
Through a fellowship at the Veterans Affairs Medical Center in White River Junction, she received a master's degree from the Center for Evaluative Clinical Sciences, now The Dartmouth Institute, at Dartmouth College. She is certified by the American Board of Obstetricians and Gynecologists and is a member of the American Congress of Obstetricians and Gynecologists.
Jacques and his wife, Sharon Jacques, have owned the feed and supply store for 23 years.
He is chairman of the Lebanon Area Chamber of Commerce and a member of the West Lebanon Civic Association, which he helped re-establish after it had been dormant for years.
In a telephone interview, Jacques said he was "pleasantly honored" to receive the award.
"We've been very fortunate in past years," receiving various awards, he said, including Pet Product News International's 2013-2014 Retailer of the Year.
"They are all wonderful awards," most of which require financial documents and other information attesting to the company's health and contributions to the industry.
But the Rotary Club award was different.
"It was by the people we serve in our community," from a group of people "who really follow what we are about," which made it more special, Jacques said. "It was probably one of the more important things we have ever received."
Upcoming Event
Upper Valley chapter of SCORE is offering a workshop on Marketing Through Internet Search Engines on Thursday, from 6-9 p.m., at 20 West Park St., Lebanon, Suite 316, in the Citizens Bank Building. The workshop will be co-presented by Gary Horsman head of marketing at A Global Reach, a business development and Internet Marketing Company in Woodstock, and Vasilios Georgitsis, president of GlobeInt.com and co-owner of NHVT Computer Services, both in Lebanon. Cost is $30, two for $45. Veterans free. For more information and to reserve a spot, visit http://www.uppervalley.score.org or call 603-448-3491.

Items of interest to the local business community are published every Sunday. Submissions may be mailed to: Business Notes, c/o Sunday Valley News, P.O. Box 877, White River Junction, Vt. 05001. You may also send your items by fax to 603-298-0212, or by e-mail to biznotes@vnews.com. All items are subject to editing for clarity or space.