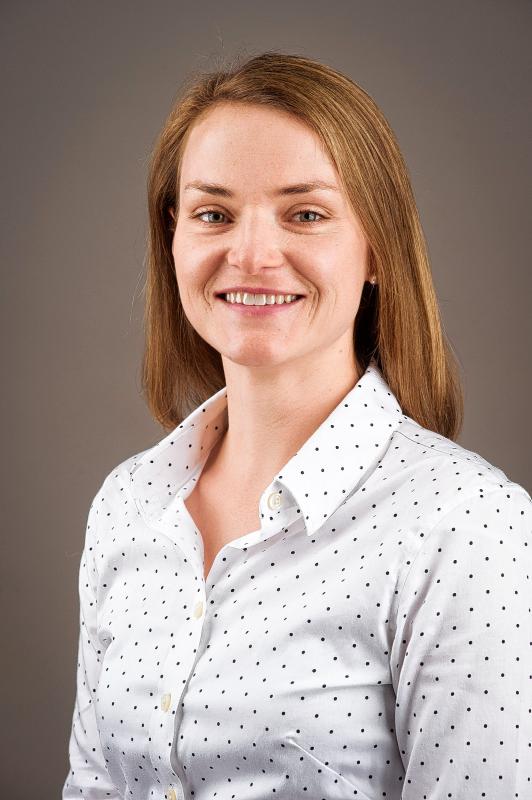 Dartmouth Institute Leader Honored
Hanover — Dr. Elliott Fisher, director of the Dartmouth Institute for Health Policy and Clinical Practice, has received the Healthcare Financial Management Association's highest individual achievement award.
Fisher received the Richard L. Clarke Board of Directors Award in recognition of his leadership in advancing the science of health care delivery and in developing new models of health care delivery and payment. A membership organization for health care finance leaders, the association works to improve the nation's health care delivery system by sharing knowledge and best practices.
"Dr. Fisher's groundbreaking work on the concept of accountable care organizations paved the way for the subsequent development of ACOs," said Joseph Fifer, the association's president and CEO. "He continues to be a top thought leader in this key area."
In addition to his role as director at Dartmouth Institute for Health Policy and Clinical Practice, Fisher is also the John E. Wennberg Distinguished Professor of Health Policy, Medicine and Community and Family Medicine at the Geisel School of Medicine at Dartmouth and co-director of the Dartmouth Atlas of Health Care.
The association honored Fisher for three major contributions.
First, he led seminal research on the promise and perils of using large databases for health care research, work that helped validate the quality of the data and demonstrated how it could be used to answer important epidemiologic and policy questions.
Building on that work, he explored the causes and consequences of the dramatic differences in spending across U.S. regions and academic medical centers. He went on to show that the 60 percent higher intensity of care in high cost U.S. regions and health systems did not result in better health outcomes and was largely due to differences in the use of discretionary, possibly avoidable care. His work was the first to reveal the magnitude of waste in U.S. health care and helped provide the rationale for the transition to value-based payment that is now underway.
Finally, he led the team that did the empirical research that provided the theoretical rationale for Accountable Care Organizations and worked with colleagues to adapt the concept in ways that helped lead to its inclusion in the Affordable Care Act and adoption by many private payers. His current research focuses on exploring the determinants of successful ACO formation and performance.
Fisher has published more than 150 research articles and commentaries. He received his undergraduate and medical degrees from Harvard University and completed his internal medicine residency and public health training at the University of Washington. He is a member of the Institute of Medicine of the National Academy of Sciences.
Grants Support Creation Of Medical Devices
Lebanon — A Lebanon-based nonprofit is accepting applications for grants designed to speed up the development of apnea monitoring devices for children.
Medical device innovators are encouraged to apply for the program, offered by New England Pediatric Device Consortium and its partner organizations.
Although apnea monitors are routinely used in clinical settings and may be prescribed for in-home use, commercially available devices have limitations that affect their utility and effectiveness, particularly when used for child care, the consortium said in a news release. Due to the prevalence of pediatric apneic events, which can be life-threatening, improvements are needed.
"Devices designed specifically for accurate sleep measurement in infants and babies are critical not only to diagnostic integrity, but to parent peace of mind," said David M. Cloud, CEO of the National Sleep Foundation, one of the consortium's partner organizations. "Fortunately, we are seeing tremendous energy and innovation in smaller sensors for this special population."
The consortium will distribute up to a total of $60,000 to grant recipients, who will each receive up to 200 hours of in-kind service. The consortium said it offers help with all aspects of commercialization, including technical, clinical, regulatory and business support.
For more information, go to http://www.nepdc.org. Abstracts are due by Aug. 1.
Physician Assistant Joins Gifford Health Care
Randolph — Leslie Osterman, a physician assistant, has joined Gifford Health Care. Part of the primary care team, she is seeing patients in Gifford's Randolph and Bethel clinics.
She holds a bachelor's degree from Johnson State and a master of physician assistant studies from Franklin Pierce University. As part of her training she completed rotations in several local medical facilities, including Dartmouth-Hitchcock Medical Center and Gifford. Her rotations at Gifford were in pediatric and adolescent care, surgery, and obstetrics and gynecology.
Before becoming a physician assistant, Osterman worked for 10 years as respiratory therapist at Fletcher Allen.
— Compiled by Aimee Caruso