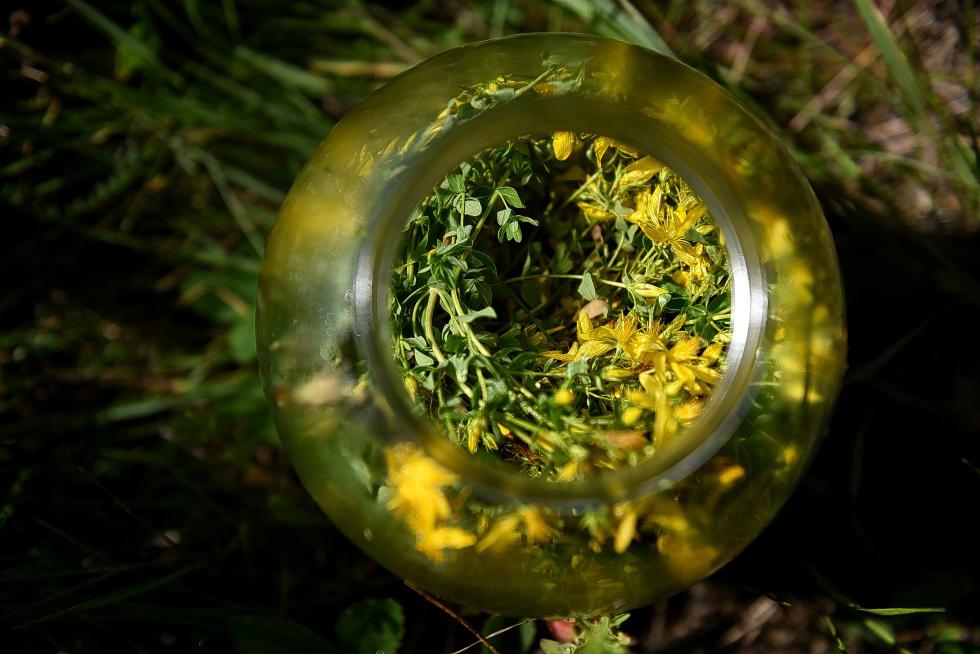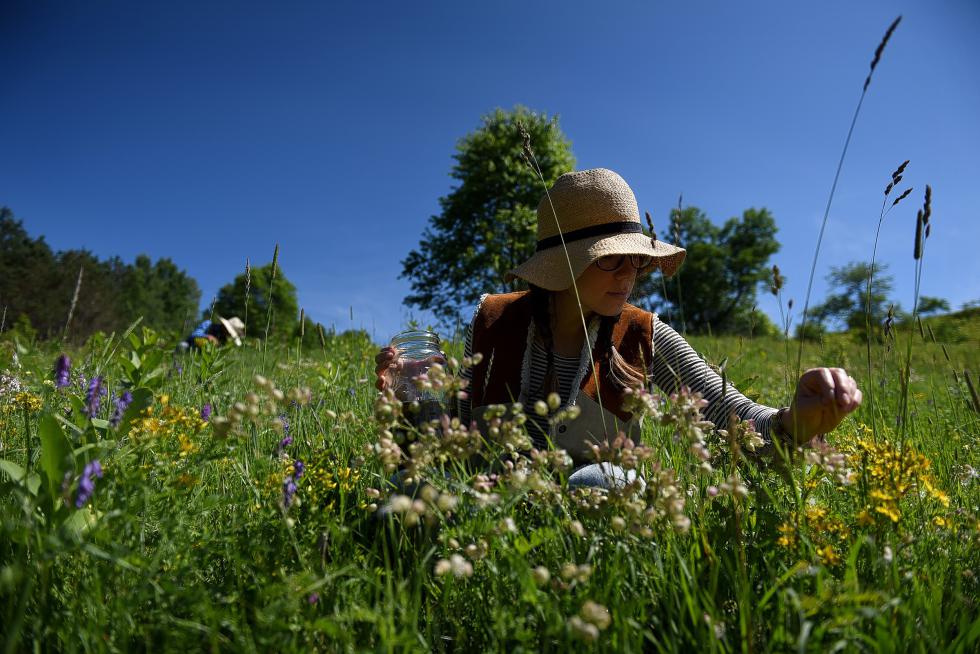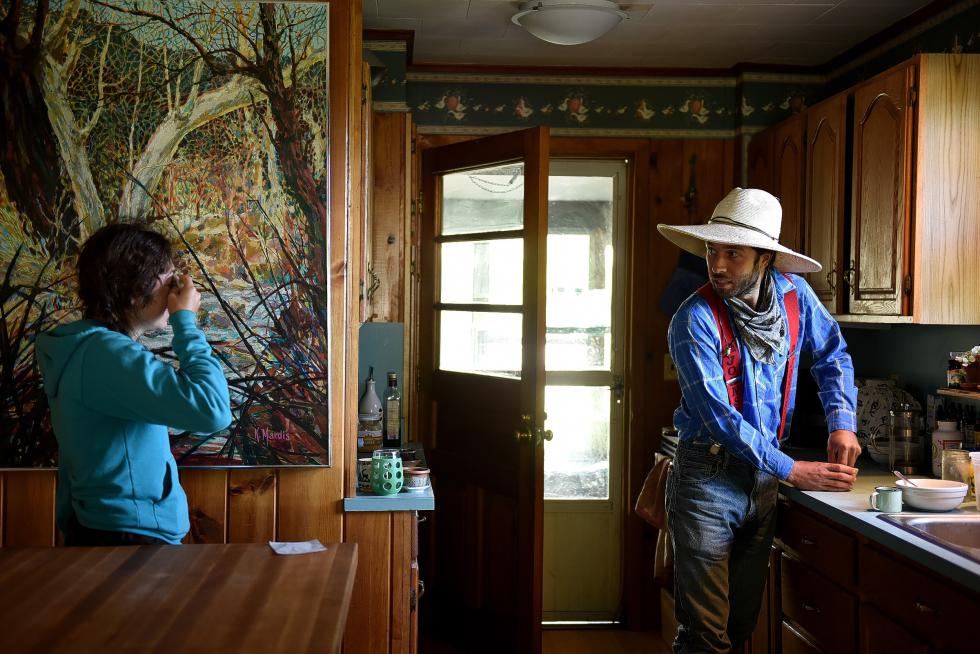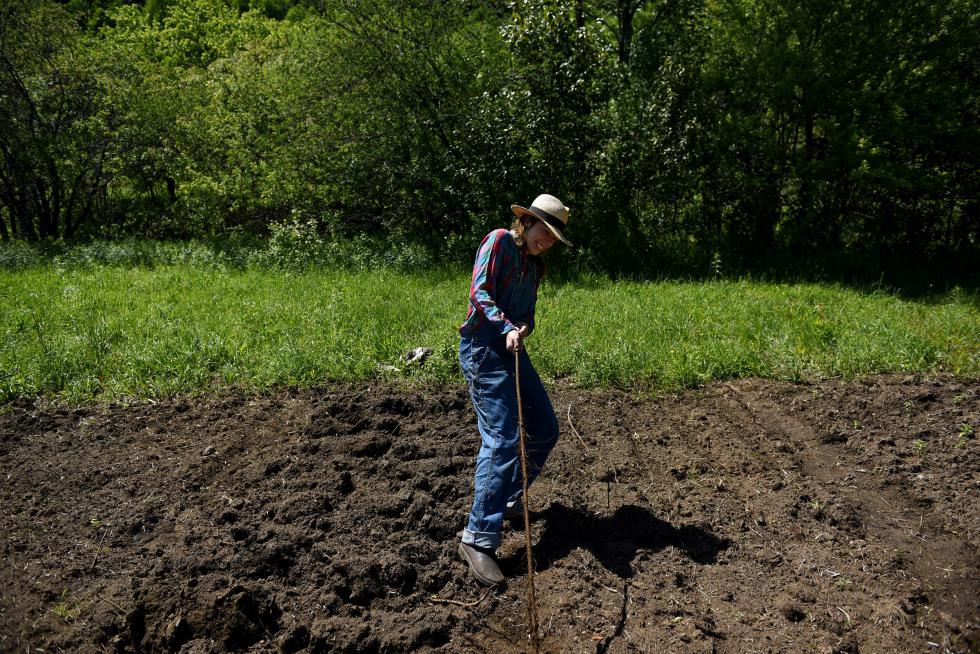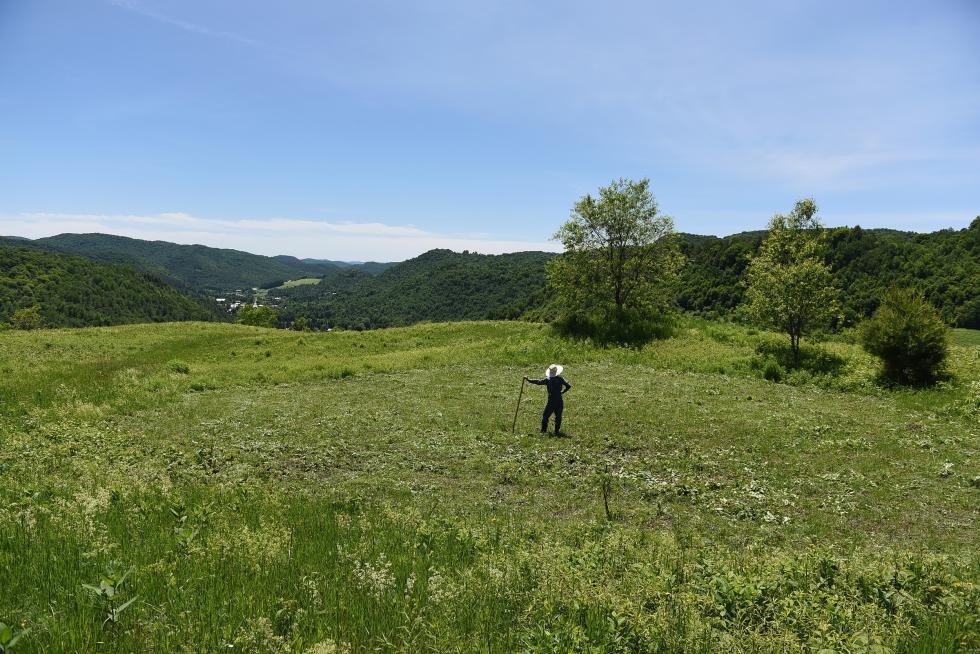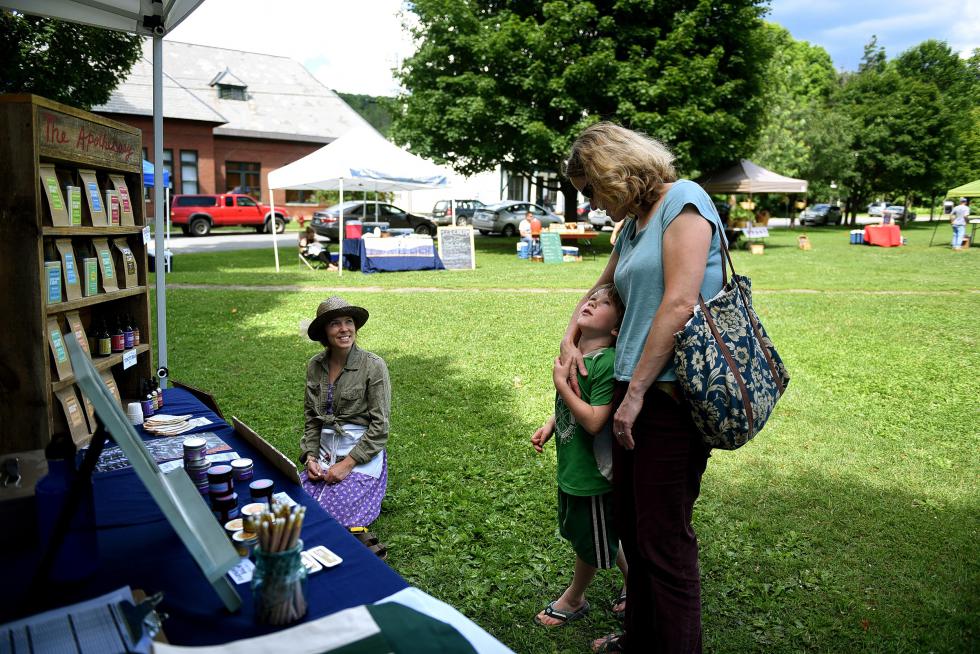 Chelsea — For Taylor Katz and Misha Johnson, herbal farming is just another creative endeavor.
The couple started Free Verse Farm three years ago in Norwich and last October found a permanent home for the enterprise in Chelsea. They grow herbs and then create their own recipes for teas, culinary herbs and herbal remedies that they sell through a CSA, online and at area farmers markets.
"We try to focus on making products with herbs that grow in our climate," Katz said.
In the global market for herbs, it's easy to import products, but that's not a route the couple wants to take.
"It would be very easy for us to get pretty good quality organic herbs from, say, California, but we're trying to be very ecological in how we think and how we create," Johnson said. "By not only sourcing our herbs locally and growing them locally ourselves, we really take control of our products."
The farm has just entered its first wild harvest for St. John's wort. "That herb blooms right around the solstice. That has been one of the first herbs we've really been able to harvest from the land," Katz said. "It's blooming right now and it's everywhere."
They plan on using St. John's wort to make an oil and tincture, and even use some in tea.
"We're really excited to have those products to play with during the winter," Katz said. "In the summer we're really focused on planting, harvesting, drying and getting the herbs into the containers where they can remain fresh."
The couple, who were married on their farm last month, became interested in farming during their time at Connecticut College, in New London.
"I started getting involved in a lot of different environmental projects on campus," Johnson said, including recycling, water conservation and a community garden.
After their junior year, they did an internship in Costa Rica for two months, which included farming and teaching environmental classes.
"That was the first time we had a chance to do something larger than just the garden," Johnson said.
They moved to San Diego so Katz could pursue a master's degree in poetry and started working at Suzie's Farm, an organic farm close to the Mexican border.
While there, Johnson attended an herbal school, studied herbal medicine and started a nonprofit organization called Wild Willow Farm and Education Center, where he ran workshops, community events, potlucks and other activities.
After Katz completed her degree, the couple decided to move back East and start a farm of their own. They originally settled in Norwich, where Johnson grew up.
"Ever since we moved back to Vermont … we have been looking for land. We were looking really all over the Upper Valley," Katz said. When they came upon Chelsea, "We really fell in love with the landscape."
The name of their operation, Free Verse Farm, is a reference to unrhymed and unmetered poetry and to show that the farm is an artistic endeavor.
"We think of growing as a creative pursuit as well," Katz said.
That creativity is evident in the names of their products, such as Cools You Twice (an iced and herbal tea) and New English Breakfast.
"In my study of herbs over the years I'm often reading about herbs that were sometimes drunk by Americans during the Revolutionary War when they were boycotting the English tea," said Johnson, who is also a photographer.
"I just thought that was an interesting, kind of rebellious way … just to think about how important herbs have been in our history. It's honoring our New England heritage."
In addition to the farm, both Katz and Johnson work part-time jobs — Johnson is the farm-to-school coordinator for the Chelsea Public Schools and Katz works at a dairy supply company in South Royalton and as a freelance editor, writer and poet for hire.
They also manage the Chelsea Farmers Market.
"It's really good that we can both have flexible part-time jobs that allow us to spread our energy," Johnson said.
While the agriculture and business practices of the farm are important, it is the creative aspect of the work that drives the couple.
"We look at life in an artistic way, so we like to come up with creations that are inspired by our love of many things in life, whether it's herbs or each other or words or all these things," Johnson said. "It gives us a lot of pleasure."

Liz Sauchelli can be reached at esauchelli@vnews.com or 603-727-3221.