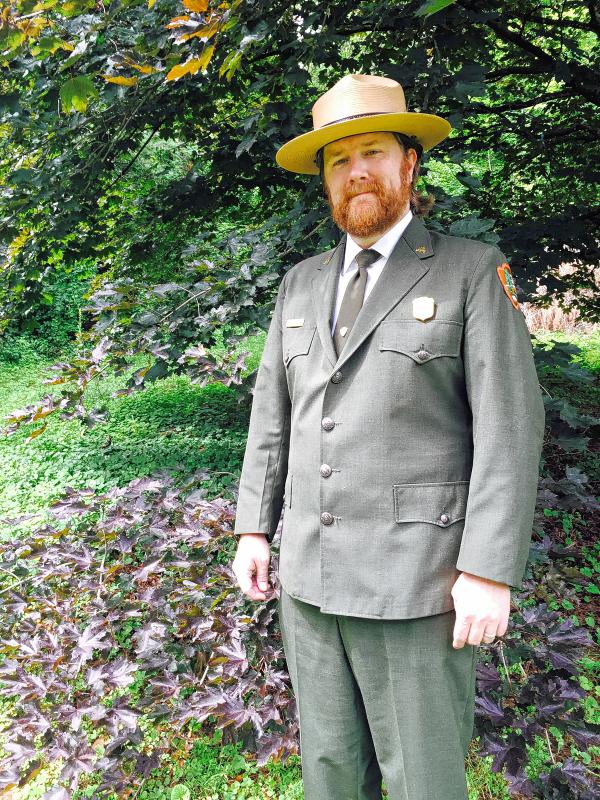 Rick Kendall has been named superintendent of Marsh-Billings-Rockefeller National Historical Park and the National Park Service Stewardship Institute, both in Woodstock, and Saint-Gaudens National Historic Site in Cornish.
He succeeds Michael Creasey, who became superintendent at the National Parks of Boston in June.
Kendall's is the first of three management hires that will also include a deputy superintendent and director of the Stewardship Institute "to increase capacity and sustain collaboration" among the two parks, the institute, and their many partners, the park service said in a news release.
Kendall comes to the position with deep knowledge of the institute, both parks, and the collaboration opportunities among all three entities, said Mike Caldwell, regional director for the Northeast Region of the National Park Service. For the last five years, Kendall has served as superintendent of Saint-Gaudens National Historic Site. For the last three years, he has led the historic site's collaborative efforts with Marsh-Billings-Rockefeller National Historical Park and the Stewardship Institute. He recently completed a four-month assignment as interim superintendent of Gettysburg National Military Park and Eisenhower National Historic Site in Pennsylvania.
Kendall began his career in the backcountry office of Olympic National Park. He later served as education specialist at Lake Roosevelt National Recreation Area, supervisory park ranger in Death Valley National Park, and interim chief of interpretation at the USS Arizona Memorial.
He is an alumnus of the Bevinetto Congressional Fellowship, where he spent a year detailed to the U.S. House of Representatives Committee on Natural Resources and a year detailed to the Department of the Interior's Assistant Secretary for Fish and Wildlife and Parks.
"Marsh-Billings-Rockefeller National Historical Park and Saint-Gaudens National Historic Site are two small parks with stories that reach across the nation, touching upon our shared conservation history and artistic history," Kendall said. "Add in the Stewardship Institute and its national reputation for leading initiatives that are pushing the National Park Service in new directions, and this corner of New England is a center for creatively thinking about the role of national parks in our society as we start our second century as an agency."
Kendall holds a bachelor's degree in archaeology from the University of Georgia and a master's degree in archaeology from the University of Arizona. — Staff report