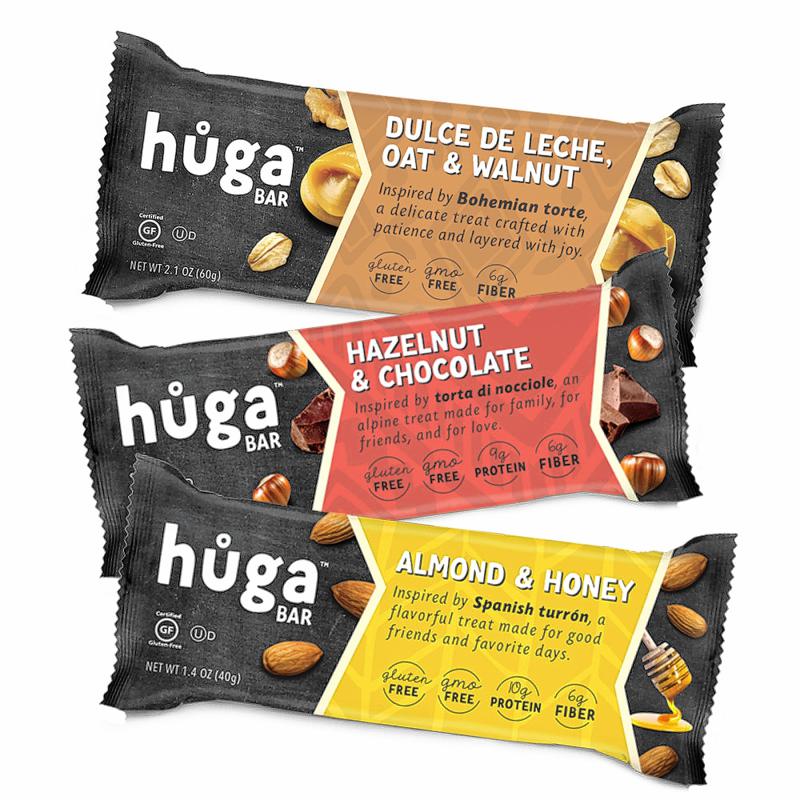 St. Louis — Energy bars were Luis Rivero's go-to meals when he came to the U.S. in 2003 for graduate school. With no time to cook, he quickly got caught up in the eat-on-the-run culture that was not as familiar in Venezuela.
The bars, he noticed, were not particularly tasty, especially those high in protein. And he began to grow tired of the flavors.
He continued eating the bars when he came to St. Louis two years later to work for DuPont. He and childhood friend Luis Mendoza, who had also moved to the U.S., often talked about foods they enjoyed back home, and how they missed the large family gatherings every weekend. Long, lazy afternoons to set aside the hectic life of Caracas.
Both men were building successful careers in the U.S., Mendoza an attorney in New York and Rivero in marketing for DuPont, where he learned the soy protein business and how it was used in foods. In their frequent conversations, they would talk about going into business together. But what? And when?
They kept going back to food and the family gatherings they missed. The men were now related by marriage — Rivero wed Mendoza's sister. How about taking energy bars and rebranding them? No more would they be a grab-and-go food, but one that represents a moment to slow down life.
What happened next is the kind of immigrant success story that civic leaders are itching to nurture across the country.
In their entrepreneurial zeal, Rivero and Mendoza created energy bars named Huga to reflect foods they and their wives enjoyed in Venezuela, based on family recipes and vacations to Europe.
For example, one of the three flavors, hazelnut and chocolate, would be inspired by torta di nocciole, a three-layer cake made by the grandmother of Mendoza's wife, Luisa.
Two months ago, sales began. The Huga bar name was taken from the Danish word "hygge," which Rivero says roughly translates into English as "cozy moments."
"This is what we cherish in life … and what we've attempted to capture in our bars," the men say on their website. Rivero said the bars represent "unhurried time."
The company is based in suburban St. Louis, where Rivero lives with his wife, Maria, and their five children. He left his job at DuPont last year, after more than nine years with the company, and serves as CEO of Huga. Mendoza continues to run his small law firm in New York, working to build a market for Huga in that part of the country. The bars are produced at a facility in Oregon that provides similar work for other nutrition bar companies.
Rivero, 41, said there was talk of basing the company in New York or Miami, where his parents live. But after talking with his wife, they decided to stay in St. Louis.
"People in St. Louis love to support local. They go crazy when you talk local," Rivero said.
Hugas are available online and at a few retail spots including the Alpine Shop, a camping and hiking gear store with four locations in Missouri and Illinois.
"We always like to support local since we are local," said Angela Roam, the company's camping buyer. "And they are gluten-free and GMO-free, and we look for that kind of thing."