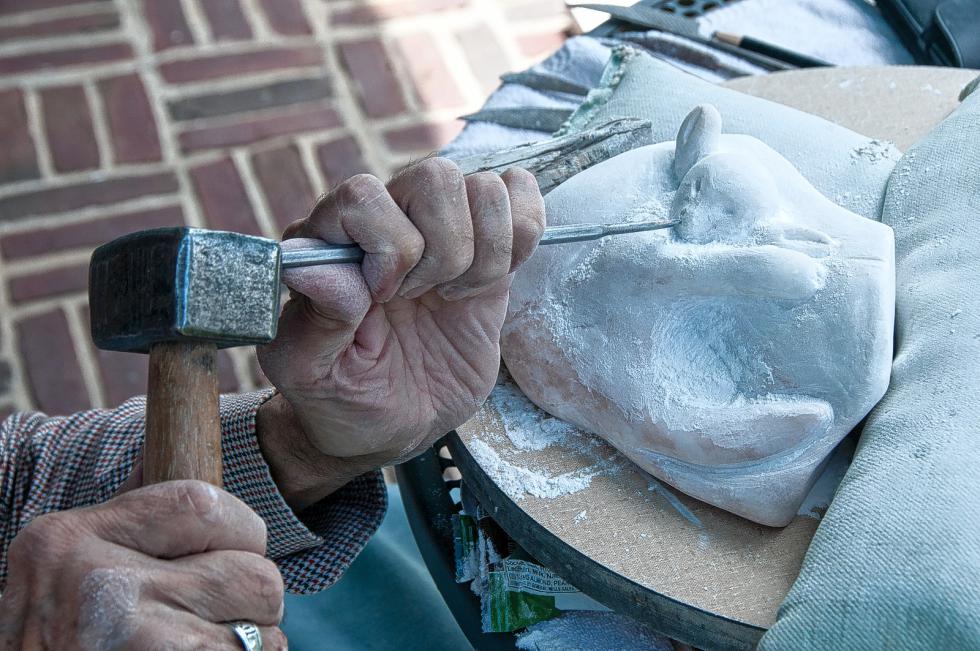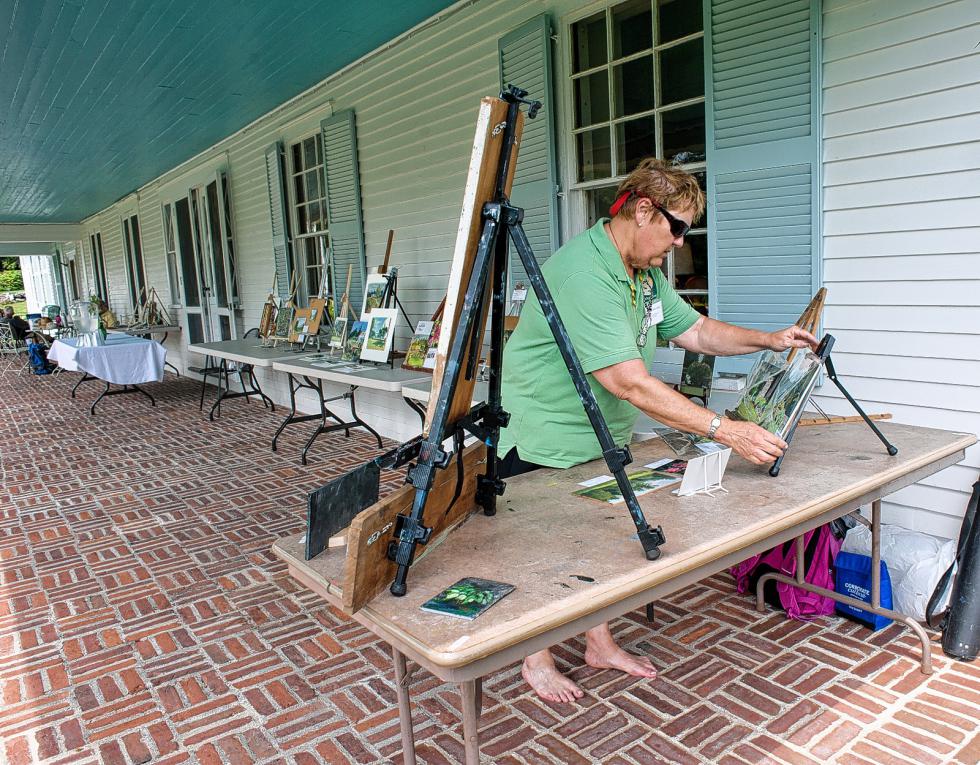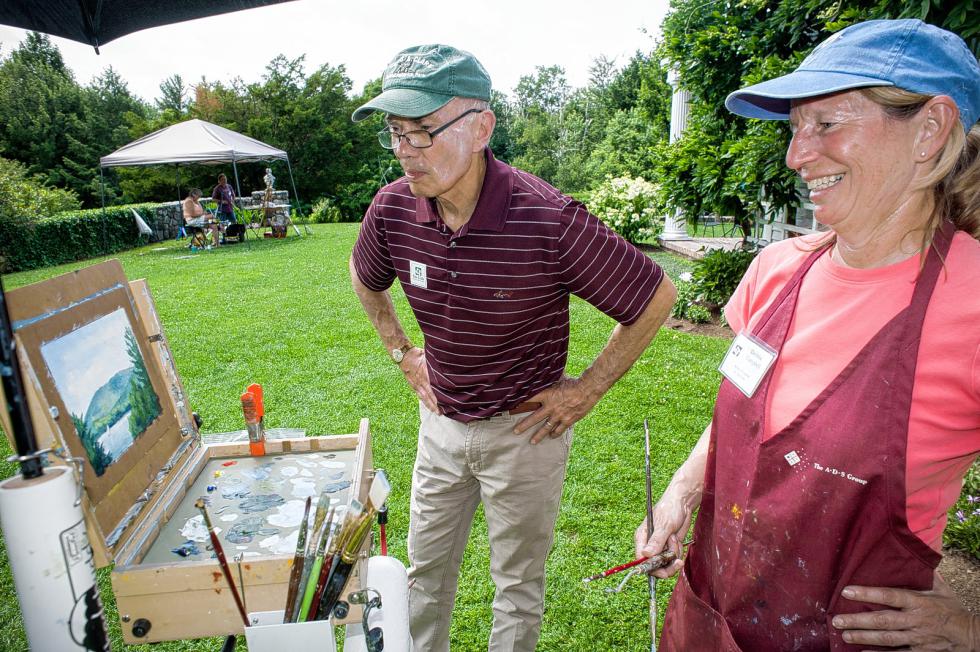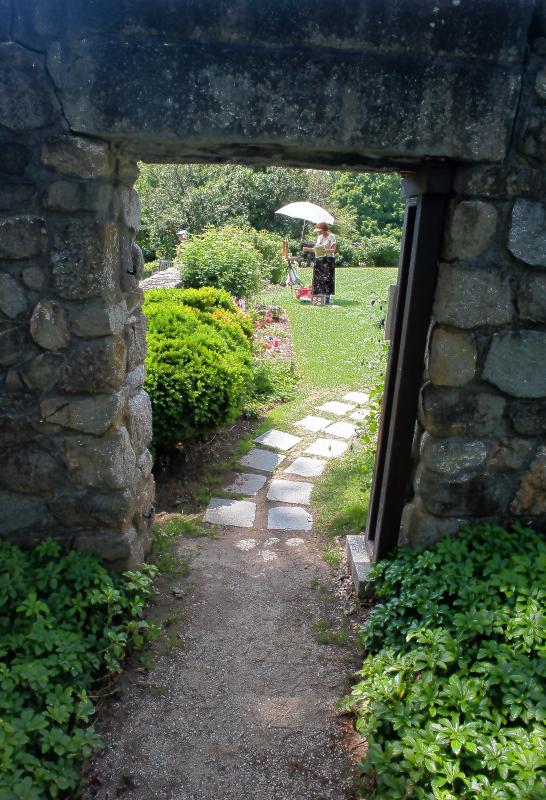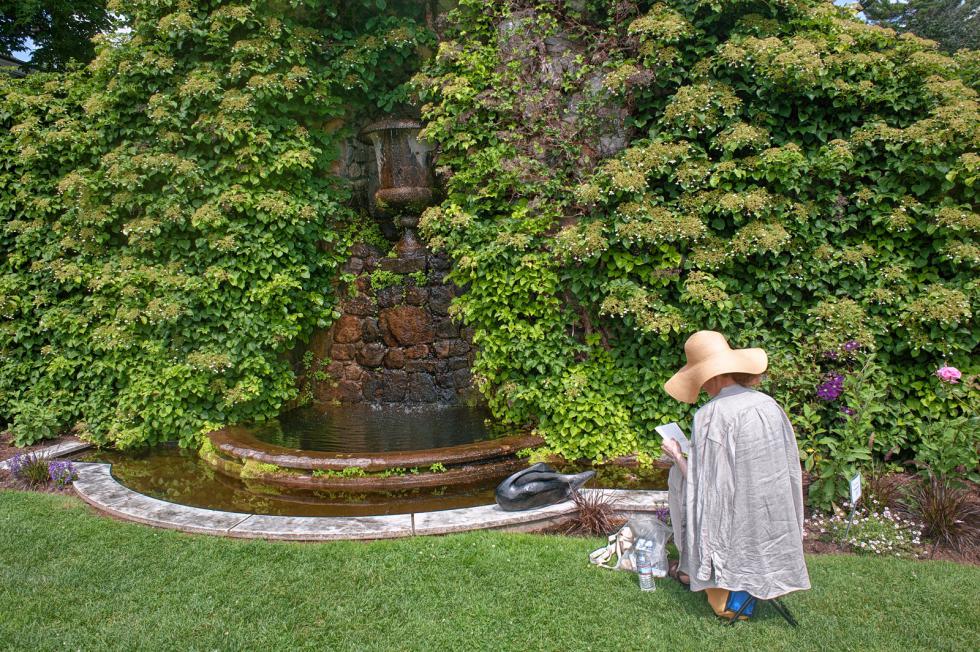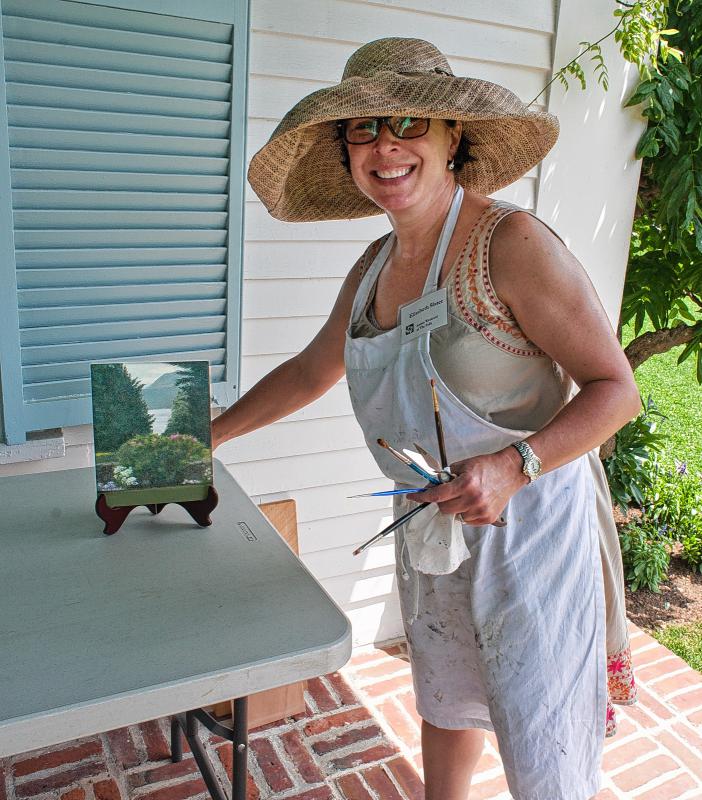 While their approaches vary, the painters invited to the annual artists weekend at The Fells share a mission — to portray the landscape of the early 20th-century summer estate. The work is started and finished over the course of two days, with most artists completing two to six pieces. This year's event, July 18-19, featured 16 painters and two sculptors, most from New Hampshire.
Muggy weather and a rain shower didn't dampen their efforts. Some moved to the veranda, others took shelter under umbrellas or pop-up tents they'd brought, "so they were all prepared" for the rain, said Susan Warren, the Newbury, N.H., nonprofit's executive director. The event is a "wonderful interaction" between the artists and visitors to the historic estate and gardens, once owned by writer and diplomat John Milton Hay, Warren said. It's another way to bring people to The Fells, and the artists benefit as well.
With views of Lake Sunapee, The Fells is "a beautiful spot," and it's fun to be with her cohorts, said Debbie Campbell, a painter based in Newbury. "We enjoy getting together and spending some time painting together."
The exposure is important, too, said Campbell, who organizes the artists.
She has been commissioned to paint for people she met during the event, which closes with an artists reception and "wet paint" sale. This year, Campbell sold two of her paintings from the gift shop and another piece she painted during the weekend, she said. "People tend to like to buy when they have a connection to the artist."