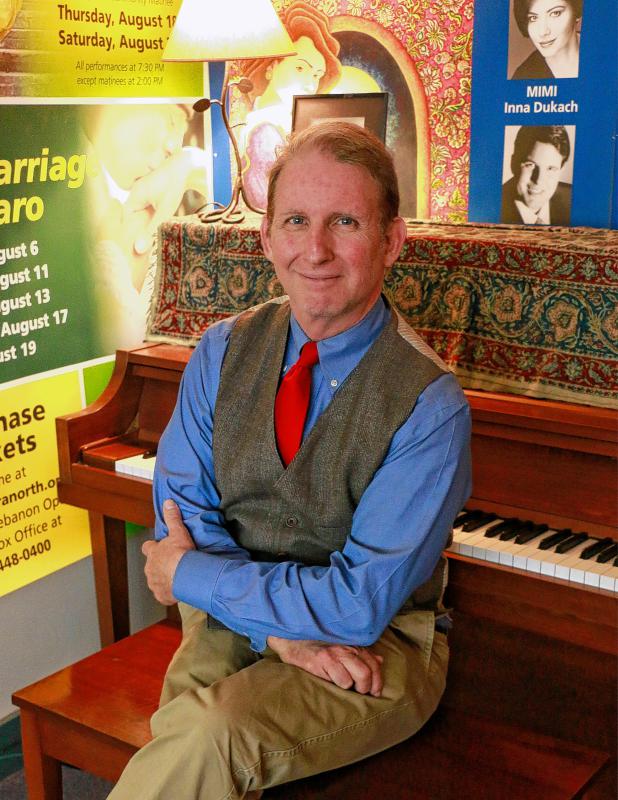 The arts are a funny business. In many communities they are looked on as a kind of "throwaway" entertainment, an unnecessary luxury or, at best, something to do on the weekend.
The reality is that our professional arts organizations — Opera North, Northern Stage, City Center Ballet, the Lebanon Opera House, to name just a few — also are active local businesses and a major part of the Upper Valley's economic engine, supporting not only themselves but other businesses in the community as well.
According to a 2012 study by Americans for the Arts, a Washington-based nonprofit arts advocacy organization, the not-for-profit arts industry in the United States generated in excess of $130 billion in economic activity in 2010, supported 4.1 million jobs, and added $22 billion in government revenue. And those figures, compiled in the teeth of the economic downturn, don't include the impact of the for-profit entertainment sector, such as Broadway or Hollywood.
Today, when a community seeks to attract a new business, one of the first questions asked is about the cultural activity the community supports. When a community seeks to define its identity or to attract visitors and new residents, it is often the local professional arts organizations that are the linchpins to success.
The arts are a very good business investment. Gainesville, Fla., for example, recently attracted five major innovation and technology companies, including Mindtree, which moved its corporate headquarters to Gainesville in large part on the city's extensive professional arts environment.
The Upper Valley is smaller than Gainesville (pop. 125,000), of course, but it has natural beauty and is rich in intellectual and creative resources. It attracts people because of its quality of life and cultural activities, including Opera North, where I am very proud to recently have been named the new general director.
Over the years, Opera North has built a reputation for hosting some of the finest young professional singers in America. Nathan Gunn, Faith Esham, and many others who have international careers, including starring at the Metropolitan Opera, have appeared with Opera North.
Last season, Opera North served nearly 6,000 patrons during its summer season. With our educational outreach program and holiday production of Amahl and the Night Visitors, we reached more than 3,500 students in the region.
I want to open those doors even wider, to raise the profile of Opera North and to reach an even larger national and local audience.
I have seen people's eyes glaze over at the mention of that word — "opera." They hear the word and visions of ladies in horned helmets immediately come to mind. Too many words! Foreign languages! Strange sounds!
But what about some of the world's most famous and beloved songs, such as the Toreador Song from Carmen, the Ride of the Valkyries, used in so many major movies, the famous duet from Lakme, or Nessun Dorma, sung by everyone from Pavarotti to Aretha Franklin?
Opera is about telling great stories with wonderful sets and costumes and beautiful music. For those worried about understanding a foreign language, there are supertitles you can see from the comfort of your seat, or you can just sit back and enjoy the music.
I want to encourage people to disregard their preconceived notions about opera and experience something anew. Perhaps you'll discover something exciting, something you didn't even know you were looking for.
Opera North is more than just opera productions. We are a business expanding its mission as a major professional company. We are exploring partnerships and collaborations to offer something for everyone in a variety of places and with affordable costs at every level.
This season, our mainstage shows have tickets for as low as $15 and we now are including a great American musical as an annual part of our season. This year's West Side Story is a first-time partnership with the Boston Conservatory, named one of the top 10 arts conservatories and top 10 contemporary dance programs, in the country. It is being directed by award-winning Broadway artist and director Evan Pappas and will include Broadway artists Warren Curtis and Arianna Rosario, along with rising stars Victor Starsky and Candace Matthews.
Our productions cover a wide variety of tastes, from Mozart's exotic Abduction from the Seraglio to Aaron Copland's The Tender Land, with first-rate American artists, newly designed sets, and beautiful costumes accompanied by a major orchestra. We also are producing concerts in a variety of historic and beautiful settings.
When exploring an investment, it is said that one should look at the long-term gains. A performing arts business is unique in that its product is intangible, an experience that lasts only for the moment it is performed. But as an investment, the memory of that experience can last a lifetime, and becomes invaluable.
My goal is for Opera North to continue its growth as a welcoming place for everyone, offering a wide variety of entertainment on an international level, raising the profile of not only our company, but also the entire region.
If you have never been to an Opera North production, make the commitment to join us this summer. If you are one of our patrons, thank you and please bring someone who has never been before.