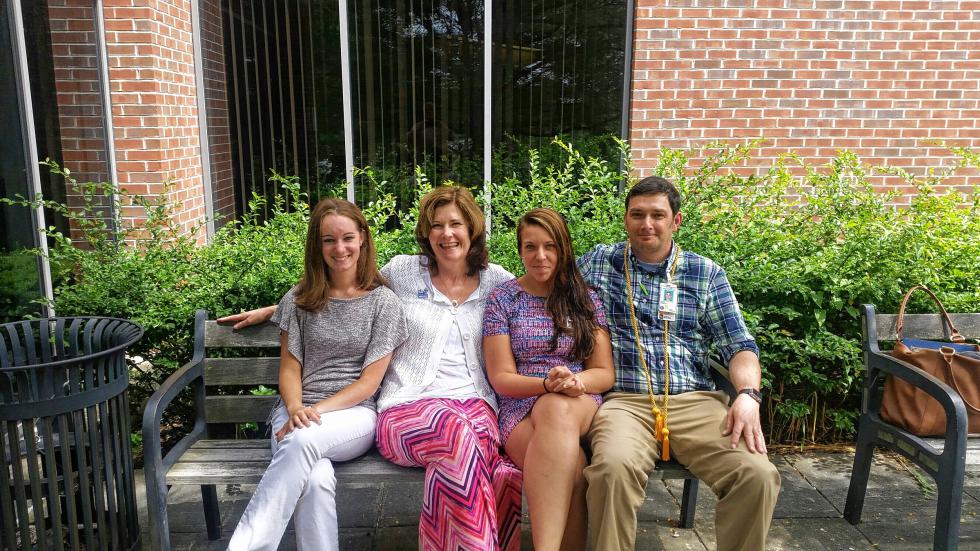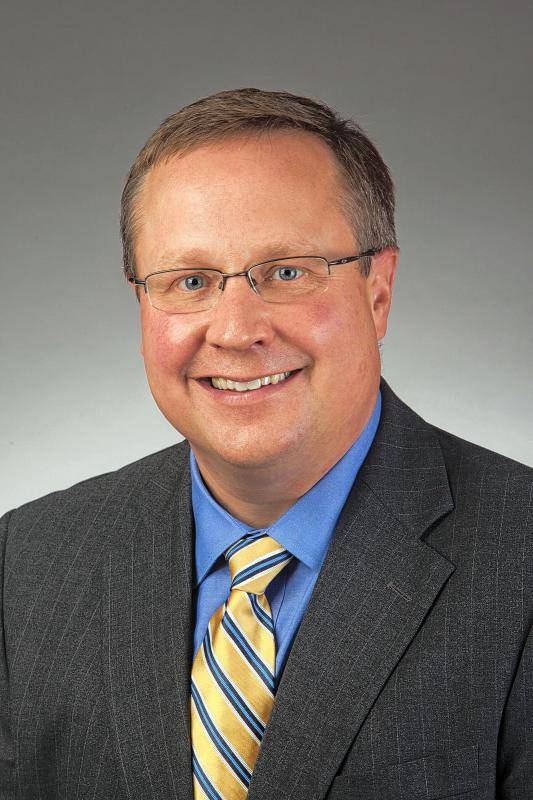 Mt. Ascutney Hospital Opens New Acute Rehabilitation Center
Windsor — The new acute inpatient rehabilitation center at Mt. Ascutney Hospital has opened its doors to patients.
The 10-bed facility includes a simulation kitchen, transitional apartment, therapeutic workshop, space for family members to stay overnight and private patient rooms. It is located in Mt. Ascutney's former nursing home, which will eventually also house the hospital's 25 acute care beds, each in a single occupancy room.
The new rehabilitation center is the first phase of an ambitious campaign to modernize, expand and update its patient care and rehabilitation capabilities, the hospital said in a news release. The capital improvement project is the largest in the hospital's 82-year history.
At a recent open house at the new center, CEO Kevin Donovan said the hospital is making a $7 million dollar investment in its physical plant, both at the main health care facility in Windsor and at its Ottauquechee Health Center in Woodstock.
He thanked the donors to the hospital's "Positively Vital" capital campaign, which has raised more than $2 million dollars toward the overall project cost.
The Jack and Dorothy Byrne Foundation gave the project $1 million, the largest-ever outright gift in the hospital's history.
"Every philanthropic dollar raised means the cost of investments in our facilities will not be passed on to patients or the community," Donovan said. "Our goal has always been to keep health care costs as low as possible."
The next phases of the campaign will include creating space to house outpatient therapies, introducing new rehabilitative technologies and converting all of the hospital's patient rooms to private rooms. Plans also call for upgrading and reconfiguring the hospital's professional building and pharmacy, and creating a new rehabilitation courtyard that will offer outdoor therapies.
The final stage of the campaign includes adding new digital imaging and other medical and technological improvements to the newly renovated and expanded Ottauquechee Health Center.
Vermont State Representative Donna Sweaney, D-Windsor, a longtime trustee of the hospital, also spoke at the open house.
"These are challenging times for all health institutions," said Sweaney, who uses the hospital and its services.
"At least 44 small rural hospitals like Mt. Ascutney Hospital have closed their doors in just the last few years. Having a strong and viable MAHHC in Windsor and an equally strong Ottauquechee Health Center in Woodstock is vitally important to this region, and the early success of the Positively Vital Campaign and the opening of this wonderful new facility demonstrate just how committed everyone associated with the hospital is to meeting this challenge."
Mt. Ascutney Hospital CEO Named Fellow at National Festival
Windsor — Kevin W. Donovan, CEO of Mt. Ascutney Hospital and Health Center, was tapped for the inaugural class of fellows at an international festival.
Held earlier this summer, the annual Aspen Ideas Festival brings together leaders from diverse disciplines "to engage in deep and inquisitive consideration of ideas and issues that shape and challenge the times," the hospital said in a news release.
The Arthur Vining Davis Fellows are emerging leaders selected from a competitive field of nominees from across the country, the hospital said. They represent the entrepreneurial spirit, intellectual curiosity and leadership qualities of Arthur Vining Davis, longtime Alcoa Corp. CEO and festival supporter.
The Arthur Vining Davis Foundations are a philanthropic organization that supports work in the fields of higher education, medicine and health care, theological education and religious pluralism, and public television.
The fellows will have the opportunity to network with other festival attendees, including more than 400 leaders in science, health, business, politics, religion, technology, the arts, the environment and academia, the hospital said. "The fellows' presence will enrich the ideas festival, and their insight will then inform the philanthropic plans and priorities of the foundations in the coming years."
Nursing Students Complete VA Summer Program
White River Junction — Three nursing students recently completed a 10-week program at the Veterans Affairs Medical Center in White River Junction.
The VA Learning Opportunity Residency in an honors program for baccalaureate nursing students.
The students are recommended by the directors of their college of nursing and must have a GPA of 3.0 or higher to apply.
Participants, all rising seniors, develop and present performance improvement projects as part of the program. They also take part in other educational offerings, such as nursing grand rounds, wound and ostomy care classes, and have experiences in other areas of the hospital, such as the traumatic brain injury and spinal cord injury clinics, Melissa Thompson, the nursing Valor program's coordinator, said in an email.
Nicole Levesque, of Colby-Sawyer College, worked in the medical center's Intensive Care Unit Project. Her project was called The Impact of Disinfecting Caps.
Sebastian Comas, a registered nurse attending Castleton University, was assigned to Ground East, a mental health unit. Comas' project, which promoted improved mental health, focused on outdoor access and exercise.
Elizabeth Ladd, of Duquesne University in Pittsburgh, was assigned to the Post Anesthesia Care Unit. Her project was Increasing Patient Knowledge Via Hospital-Patient Communication, an orientation guide for patients scheduled for surgical procedures.
The students are assigned a nursing preceptor who acts as a mentor during the summer.
They work with their preceptors and nurse managers to create their projects and receive coaching during the process.
The products of their projects are integrated into the medical center's care processes, for example, patient education resources or orientation materials for patients, said Thompson, is a coach and mentor to the students.
Disbanding Nursing Alumni Association Plans Final Reunion
Concord — The 109-year New Hampshire Hospital School of Nursing Alumni Association will hold one last reunion before disbanding.
Organizers hope to contact as many of the school's graduates, faculty, friends and nursing affiliates as possible before the event, set for Sept. 12 at the Marriott Hotel, Grappone Conference Center in Concord.
One of the country's oldest psychiatric-based hospital diploma schools of nursing, the Concord school had 1,195 graduates, organizers said in a recent news release. Many "are proud veterans who served as commissioned officers in our military organizations," serving in the World Wars, Korea, Vietnam and more recent conflicts.
Most of the nursing schools in New Hampshire, as well as schools in other New England states, sent students to the New Hampshire Hospital School for a three month affiliation.
In total, 8,855 students affiliated and completed the psychiatric component curriculum required for registered nurse licensure.
The school was founded in 1888 at the New Hampshire State Hospital and closed in 1983. Alumni have held positions in every field of nursing in most states and in many foreign countries, organizers said.
For more information, call 603-219-6956.
New Employees Join HCRS
Springfield, Vt. — Several new employees recently joined Health Care and Rehabilitation Services.
Tracy Jackson and Emily Chamberlin have joined the nonprofit's home office in Springfield as bridge case manager and community outreach specialist, respectively. According to the HCRS website, bridge case managers coordinate client services and provide case management to families.
Glendon "Scott" Bemis has joined HCRS' Hartford office as a clinical supervisor.
— Compiled by Aimee Caruso