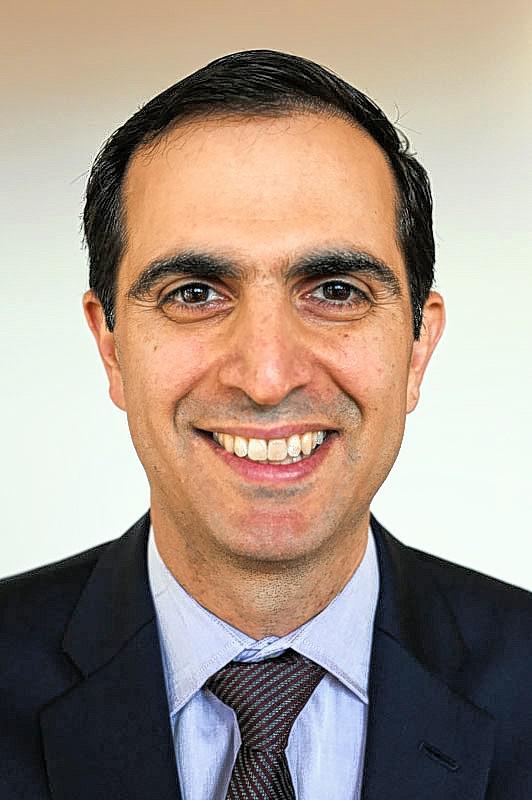 Gifford Medical Center Earns Energy Star Certification
Randolph — Gifford Medical Center has earned the U.S. Environmental Protection Agency's Energy Star certification.
The certification signifies that the building meets strict energy efficiency performance levels set by the EPA and performs in the top 25 percent of similar facilities nationwide for energy efficiency, Gifford said in a news release. Certified facilities use an average of 35 percent less energy than typical buildings and release 35 percent less carbon dioxide into the atmosphere.
"It was a hospital goal to achieve Energy Star rating this year, and we are very excited to be one of the first in Vermont to do so," said Doug Pfohl, Gifford's director of facilities. The EPA ranking includes only the main medical center campus in Randolph, but energy efficiency has also been incorporated into all improvements and new building projects at Gifford since the 1980s.
Pfohl said two recent large improvements contributed significantly to the hospital's rating — a new energy-efficient 90-ton chiller replaced an aging 50-ton unit, and structures were put in place for three new chillers to accommodate future air-conditioning upgrades. Also, an energy recovery unit was installed to capture return air and recondition it for reuse; the "climatized" air requires less energy to re-heat or re-cool.
Other energy efficiency upgrades throughout Gifford have included low-occupancy settings for heat and electricity, improved kitchen ventilation equipment, and the installation of LED lighting,
The hospital worked closely with Efficiency Vermont to help identify ways to reduce its energy costs and consumption.
"I'd like to congratulate Gifford for achieving this prestigious certification," said Liz Gamache, director of Efficiency Vermont. "They are setting a great example for other medical facilities in the state."
Students Complete Volunteer Program at Valley Regional Hospital
Claremont — Eight local students spent a total of more than 300 hours volunteering this summer at Valley Regional Hospital, as part of its first junior volunteer program.
Rachel Dansereau, Lauren Davis, Andrew Friend, Taelor MacDonald, Mia Piccione, Olivia Rasmussen, Ryann Rider and Ava Wright completed the seven-week program. The students attend Newport Middle High School, Stevens High School, Windsor High School, and Peoples Academy High School in Morrisville, Vt.
The new program was a success, Angela Esslinger, Valley Regional's volunteer coordinator, said in a hospital news release.
"Hospital staff members were very complimentary about their volunteers, and the students enjoyed learning new skills and gaining an appreciation of the services provided by Valley Regional Healthcare," the hospital said.
The program will continue during the academic year, with students participating after school once or twice a week from 3:30 to 5 p.m.
"We will make every effort to work around sports and school activity responsibilities," Esslinger said. "This is a valuable and appreciated service for Valley Regional, and we also are committed to making it an excellent experience for students."
Areas currently welcoming volunteer help include the registration desk, admitting, outpatient rehabilitation, emergency department, inpatient services, IT, community engagement and the lab, the hospital said.
Later afternoon and weekend hours are available in medical imaging.
For more information about the program, contact Esslinger at volunteers@vrh.org or 603-542-3493.
Hospice Leader Earns Certification
Norwich — Dr. John Saroyan, medical director with Bayada Hospice in Vermont and New Hampshire, has been granted hospice medical director certification by the Hospice Medical Director Certification Board.
Bayada Hospice is a specialty practice of the New Jersey-based Bayada Home Health Care. Its Vermont offices are in Norwich, Rutland, Brattleboro and Essex Junction.
Hospice practice includes patient care, medication management, performance improvement and engagement in interdisciplinary group activities, Bayada Home Health Care said in a news release. "Professional certification affirms a knowledge and experience base for hospice practitioners to display commitment to their career, dedication to patient and family care, and the sustainability of the hospice organization and industry."
Saroyan has dedicated his medical career to hospice and palliative care, Bayada said. He was a full-time faculty member for ten years at Columbia University, where he was program director for the hospice and palliative medicine fellowship and attained the rank of associate clinical professor. He is a board certified pediatrician with sub-specialty certification in hospice and palliative medicine.
A well-published scholar with multiple peer-reviewed publications, Saroyan maintains faculty appointments in the Department of Medicine at Geisel School of Medicine at Dartmouth College, the Department of Pediatrics at the University of Vermont College of Medicine, and the Department of Pediatrics at the College of Physicians and Surgeons, Columbia University, Bayada said. He is widely recognized for his expertise in pediatric palliative care and hospice, and was called an "emerging leader" by the publication State Initiatives in End-of-Life Care. — Compiled by Aimee Caruso