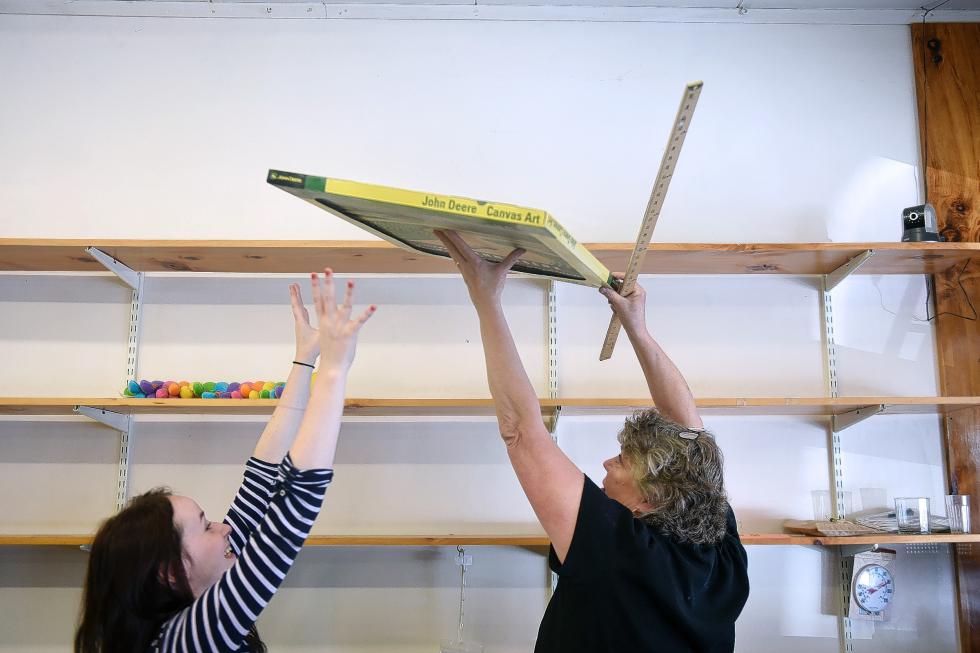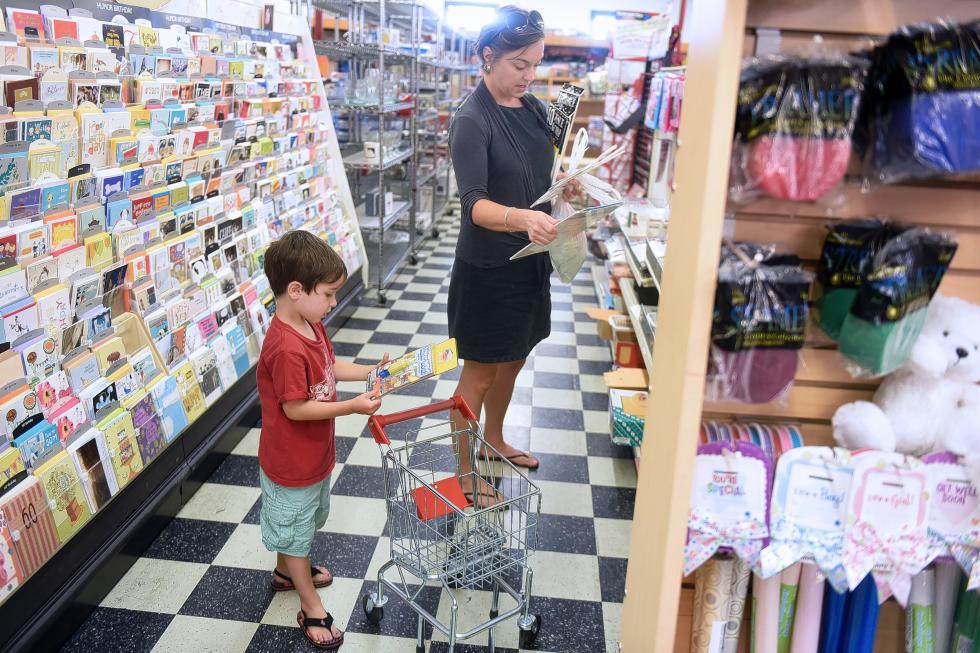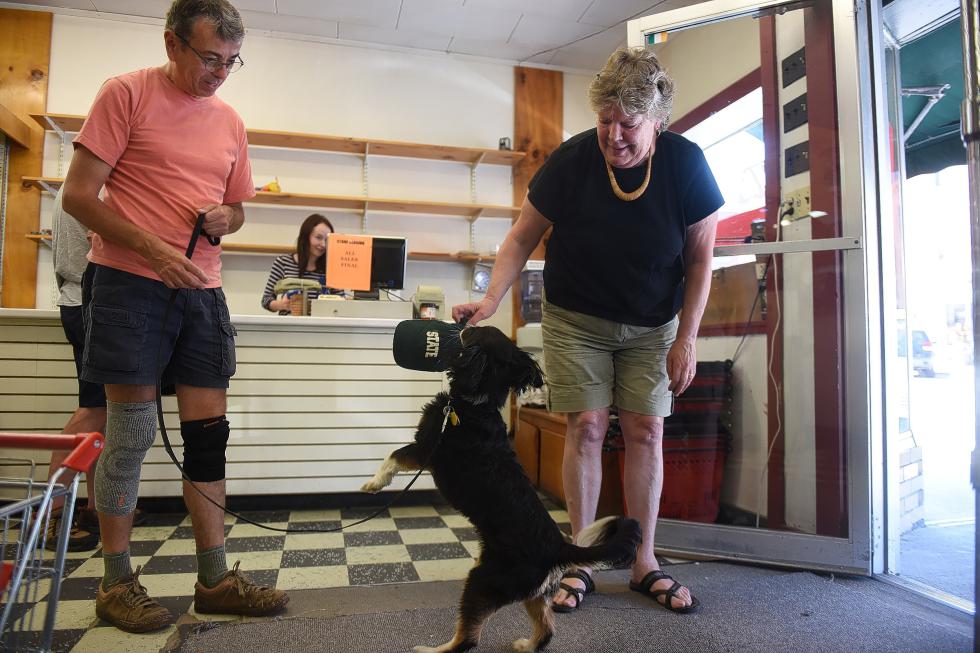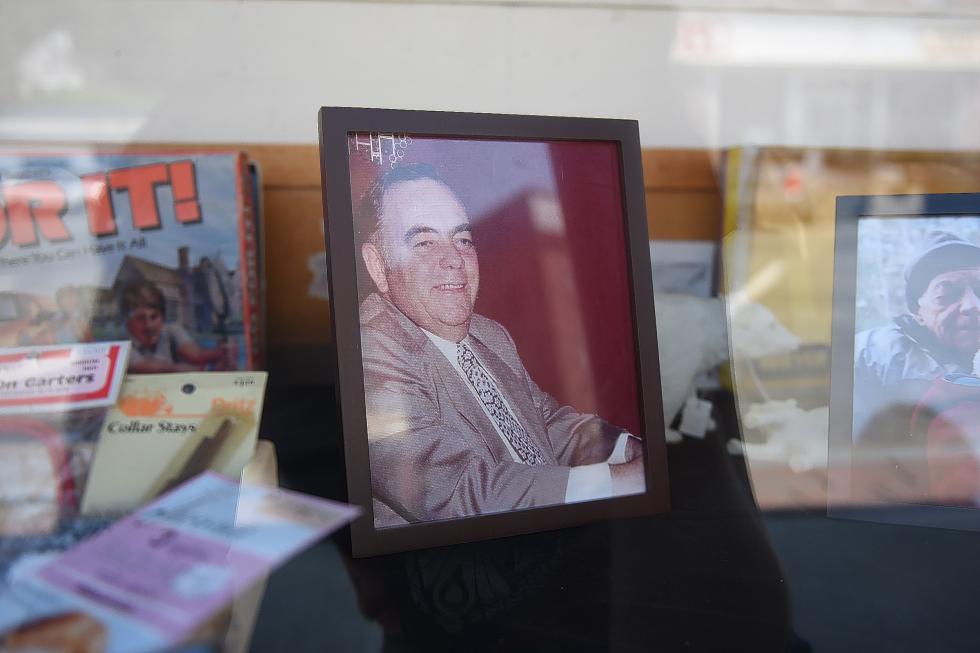 Bradford, Vt. — Hill's 5 & 10 has been a Bradford institution since its founding in 1959.
Around Labor Day weekend, however, the fabled five-and-dime store will shut its doors for the final time.
Increased competition from chain stores, together with the economic troubles brought on by the Great Recession, prompted the decision to close, said Hill's co-owner Mary Wendell.
"When I saw the dollar store going up in Fairlee I just threw in the towel," Wendell said. "Enough was enough."
Pamela Wilcox has been shopping at Hill's for about 60 years. She came to the store while she was growing up in Lyme, and later brought her own children.
"My son used to go nuts here," she said while browsing the store's collection of greeting cards on a recent afternoon.
Wilcox compared the store to Dan and Whit's, the Norwich general store: "That's the way it was here at Hill's. You could just find everything you needed," she said.
Currently, the store sells toys, boots, yarn, wrapping paper, linens, cooking supplies, and quirkier products like mood rings and Fels-Naptha soap.
Wendell has lots of memories from her time at the store. As a justice of the peace, she once officiated a marriage at the checkout counter.
Wendell said the store also used to host Santa Claus during the holiday season and participate in Midnight Madness, an early-November town-wide shop ping fest started by Edward Wendell, her father-in-law and the store's original owner.
"It's the people. That's all there is to it," she said of her best memories of the store.
"People come in, you ask them how their great-aunt's doing. You ask the little kids, 'What grade are you going into this year?' It's not like a Wal-Mart or a dollar store, that they could care less. Here it's like, you know your customers."
One of the store's main wholesalers also went out of business recently, putting added strain on the operation.
Wendell said the decision to close had been met with resistance by some customers: " 'You can't close.' I get that a lot. 'You can't close.' "
Wendell's grandson wanted to take over the store, but she wouldn't let him. "You cannot make a store like this go; you just can't do it anymore," she said. "You can't fight the competition."
Jennifer Boyd, of Bradford, called the store's closure part of the "sad passing of another era in our country's history."
Visiting Hill's for the first time, David Donath, of Woodstock, said it was "sad to see a place like this going down." He added, however, that "downtown Bradford seems healthy, more so than lots of places."
For Wilcox, going to Hill's has been a family tradition for decades. "I love this store and it's very upsetting to have it close," she said. "But I understand perfectly why they're doing it."
Wendell and her husband, Ed, the store's owners, declined the town's offer to throw them a party. They're not seeking any fanfare. Rather, they are calmly winding down operations.
The shelves are thinning, and this past winter Wendell closed the store's downstairs area, which held women's clothes. Meanwhile, Ed's brother Vincent owns the space occupied by the store and will seek a new use for it once the store closes.
Wendell said customers had been taking advantage of the discounts the store started offering several weeks ago. "People are enjoying the sales, saving some money," she said. She added, however, that many people are coming in primarily to reminisce and browse the store one final time.
Ed Wendell grew up while his dad was running Hill's. "He was pretty strict teaching us how to do the job," Ed recalled.
Edward Sr. would take the family to New York City to attend toy shows and buy goods in the Garment District. Back in Bradford, he would often meet with salesmen over lunch.
"It's a long-gone era," Mary Wendell said.