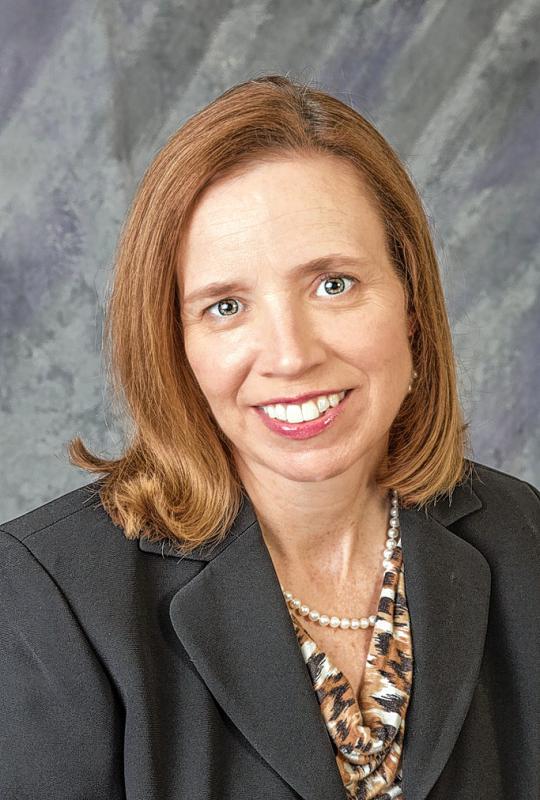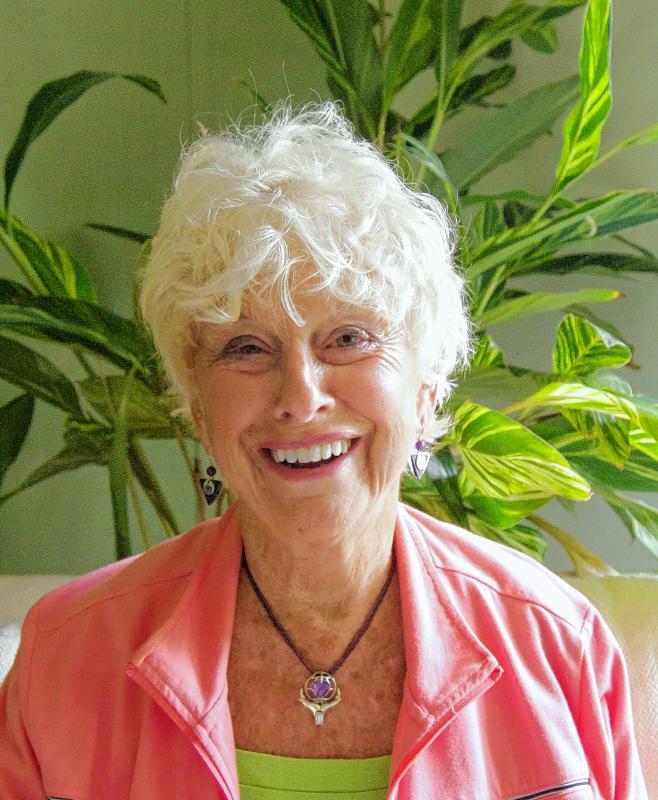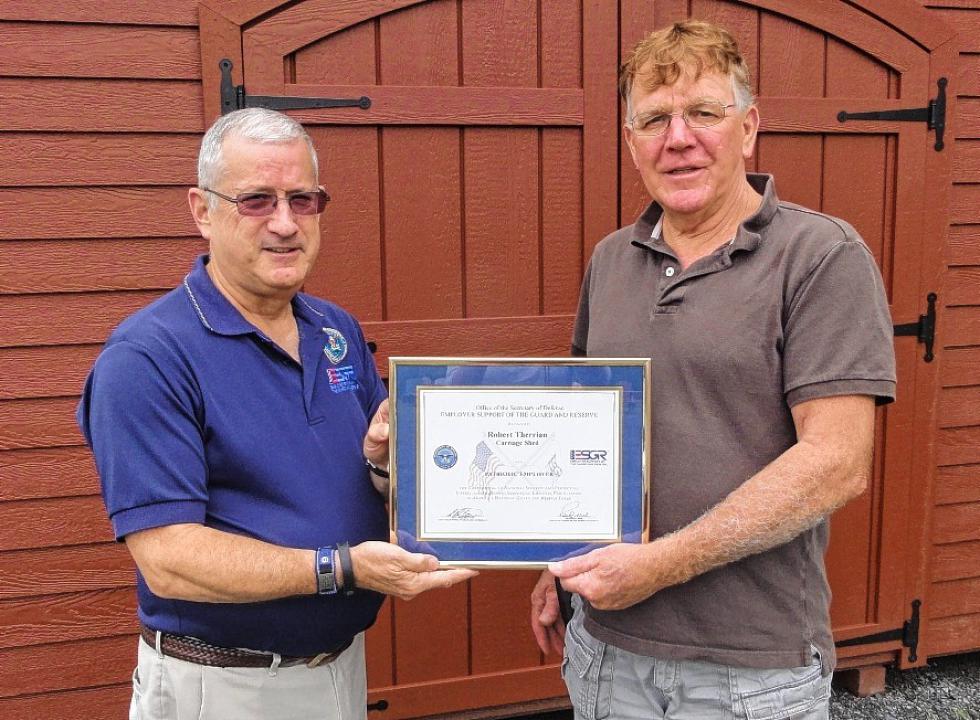 Robert Therrien, of Quechee, owner of The Carriage Shed in White River Junction, was recently presented with the U.S. Department of Defense Employer Support of the Guard and Reserve Patriot Award for the support Therrien had given to Ben Miller of Lebanon, now a former employee, who serves as a specialist with the 131st Engineer Company of the Vermont Army National Guard. David Wheel, representing Vermont Employer Support of the Guard and Reserve, presented the award. Employer Support of the Guard and Reserve is a U.S. Department of Defense organization that works to promote, recognize and enhance civilian employer support of citizen soldiers. It also facilitates employment opportunities for veterans and military spouses.

Deirdre B. Goodrich, of Norwich, has been promoted from manager to principal and Nathan Wechsler & Co. Goodrich, a certified public accountant who has been with the accounting and tax firm since 2013, will oversee operations at its Upper Valley office in Lebanon. Goodrich earned her bachelor's degree in mathematics from Wellesley College, and her master's degree in accounting from Northeastern University. She serves as a board member and audit committee chair for Mascoma Savings Bank and is a member of the American Institute of Certified Public Accountants and the New Hampshire Society of Certified Public Accountants.

Susan Hastings, of Norwich, was a presenter at the 2015 National Guild of Hypnotists Convention, held earlier this month in Marlborough, Mass. Her topic was "Find the Balance to Bring More Happiness and Joy in Your Life: Learn How to Manifest What You Don't Yet Have." More than 1,000 people attended the 65-year-old nonprofit organization's international educational conference and convention, Hastings, a hypnotherapist, said in a news release. The event "offers the most exciting and comprehensive platform for professional consulting hypnotists and hypnotherapists to come together to learn, exchange ideas, network and grow," she said in the release.

The Valley News recognizes the achievements of members of the local business community in the Sunday Business section. Submissions, including photographs, may be sent via e-mail to biznotes@vnews.com. Photographs should be attached in .jpg format. You may also send your items by regular mail to: People in Business, c/o Sunday Valley News, P.O. Box 877, White River Junction, Vt. 05001. (Photographs cannot be returned unless accompanied by a stamped, self-addressed envelope.) Items are subject to editing.