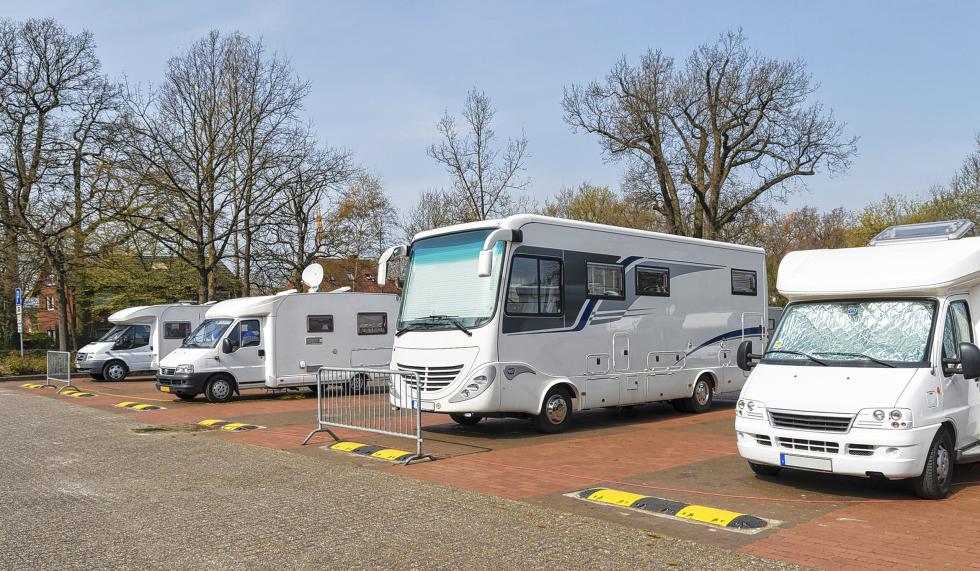 Milwaukee — If you're seeing a lot of travel trailers and motor homes on the highway these days, it's more than a sign of summer. For the first time in a decade, the recreational-vehicle industry is poised to break production records.
RV manufacturers are expected to ship 380,000 units this year, up 6.5 percent from 2014 and nearing the previous peak, set in 2006 before the recession.
The spending strength of baby boomers craving the RV lifestyle gets much of the credit.
"We're in the midst of the largest expansion of the market for new RVs in our lifetimes. Approximately 11,000 baby boomers turn 65 every day until 2029," Mac Bryan, vice president of the Recreational Vehicle Industry Association in Reston, Va., said in a recent forecast.
"Rising home values will continue to strengthen home equity, and with small gains in the stock market, will strengthen the willingness and ability of new RV buyers," Bryan said.
Industry Took A Hit
In the worst of the recession, manufacturers filed for bankruptcy and many dealerships closed. The industry has been on the mend since then, although it's still struggled.
"This has been a good season. The industry, as a whole, is up quite a bit," said Tim Wegge, president of an RV dealership in southeastern Wisconsin.
Some of the top sellers have been "toy haulers," which are RVs that combine living space with cargo area for things like motorcycles, all-terrain-vehicles and golf carts.
Pushing a couple of buttons converts one of these mobile garages into a living room on wheels. Bunk beds lift flat against the ceiling to make room for storage, and carpet can be rolled out over the grease-resistant flooring.
The toy haulers have a screened porch to keep the bugs away from evening gatherings and outdoor speakers for party music.
"Oddly enough, we are not seeing big families buying them and hauling dirt bikes and four wheelers to races, although that's been done. We are seeing retirees buying them to haul their Harleys and golf carts. It kind of took us by surprise," Wegge said.
Some of the new motor homes are smaller and less expensive than those sold before the recession. Travel trailers selling for about $25,000 are popular with retirees and younger buyers alike, said Kim DeHaan, another owner of a Wisconsin dealership.
Willingness to Spend
The purchases reflect improved consumer confidence.
"I have seen some people buying new vehicles to go along with their trailer purchase," DeHaan said.
There's strong interest in trailers that are replicas of models made in the 1960s but have modern amenities. One of those is a limited edition replica of a 1961 Airflyte from Shasta RV, an Elkhart, Ind., manufacturer.
"We are sold out of those, and they're not making any more of them," DeHaan said.
Sales of teardrop-shaped trailers, styled after campers from the 1940s, also are doing well, according to manufacturer Camp-Inn Trailers of Necedah, a central Wisconsin town.
Camp-Inn has a waiting list for its products that are sold nationwide and overseas. The custom-built trailers are small enough to be pulled by almost any vehicle.
"The most popular tow vehicle that we see for our trailers, by far, is a Subaru Outback," said Cary Winch, co-owner of the company, which is planning its second expansion.
The company's trailers, while small, can be outfitted at the factory with a leather couch, inlaid veneer cabinets, under-counter trays and a roof fan that closes automatically when it detects rain.
Luxury touches such as mahogany paneling make a Camp-Inn the "Rolls-Royce" of the teardrop camper business, according to Winch.
"It puts us in a neat position of not having to compete with all of the other builders," he said.
Record Sales Predicted
Whether the RV industry's growth is sustainable depends on the economy and how comfortable consumers are with their spending.
"A lot of people are not as wealthy as they were prior to the Great Recession," said Jeff Kurowski with the Recreational Vehicle Dealers Association in Fairfax, Va.
Yet industry leaders say they're confident that, given the right conditions, consumers will continue to buy motor homes and trailers.
This year or next, the industry expects shipments of conventional travel trailers and fifth-wheel trailers to reach the highest level ever recorded.
One of the largest manufacturers, Winnebago Industries, had an 18 percent sales increase in 2014 following a 40 percent increase in 2013. Other manufacturers also have reported back-to-back annual revenue gains, partly from sales to younger buyers as well as baby boomers and retirees.
"We are back on our long-term growth trend," said Kevin Broom, spokesman for the Recreational Vehicle Industry Association.