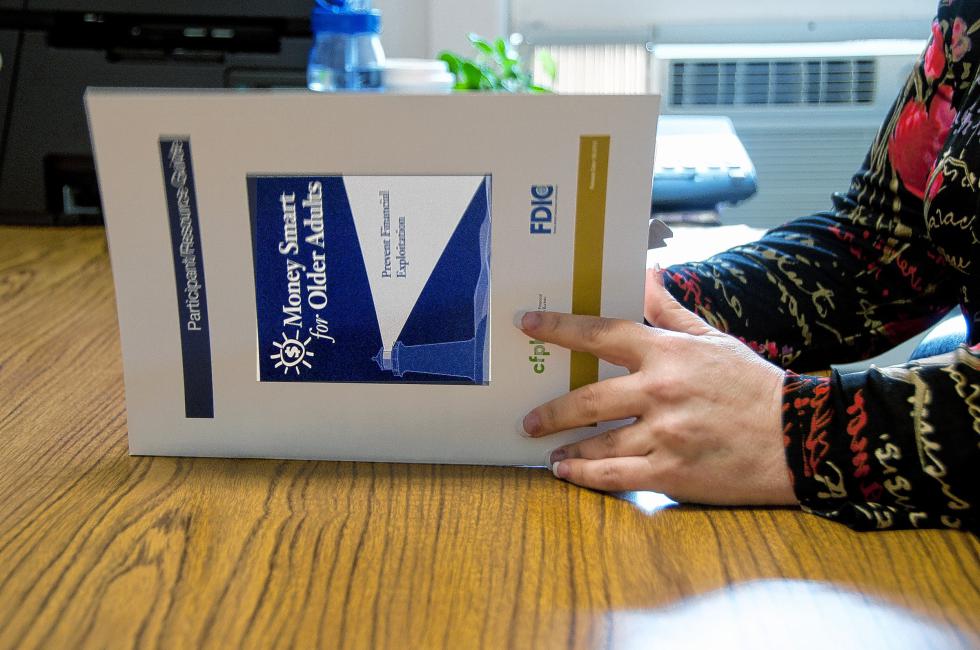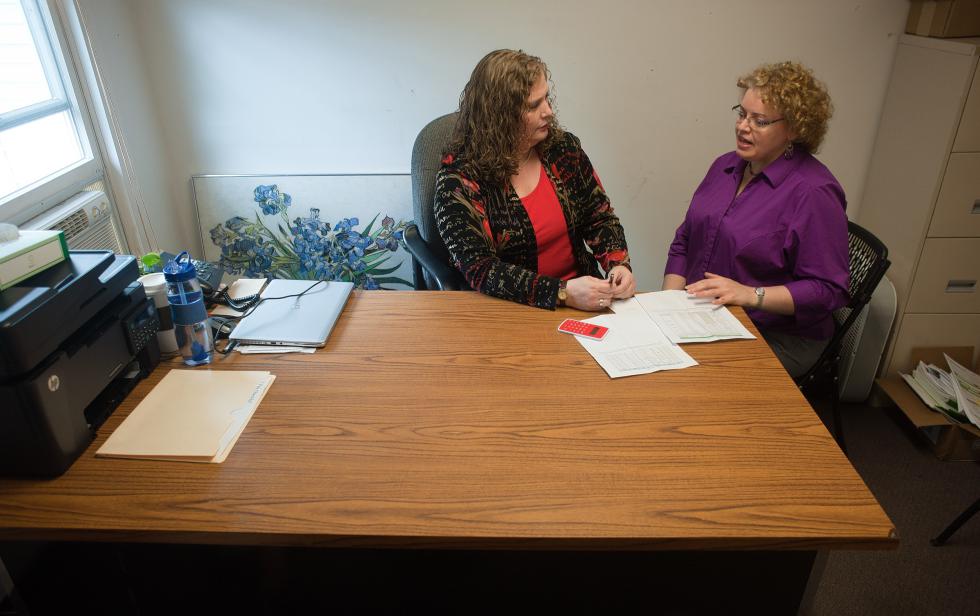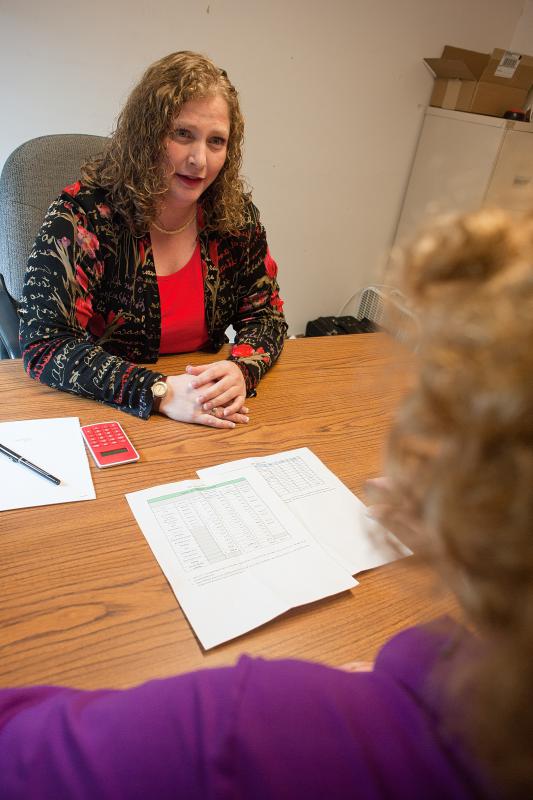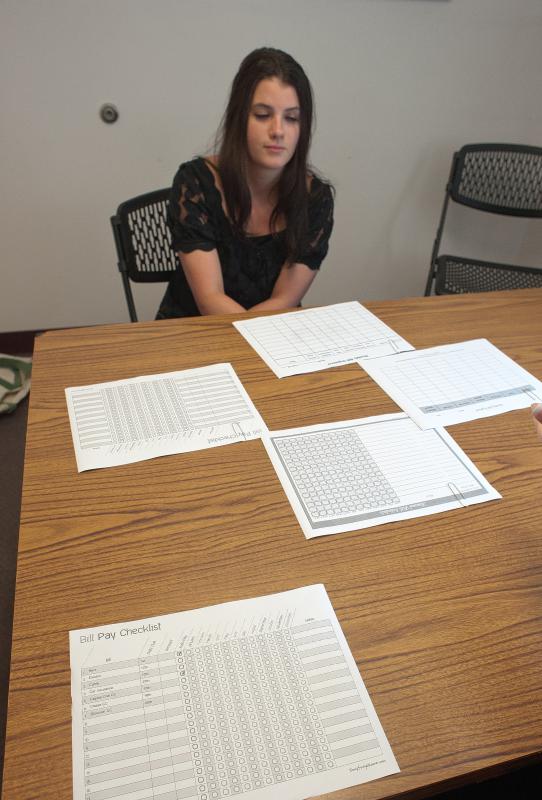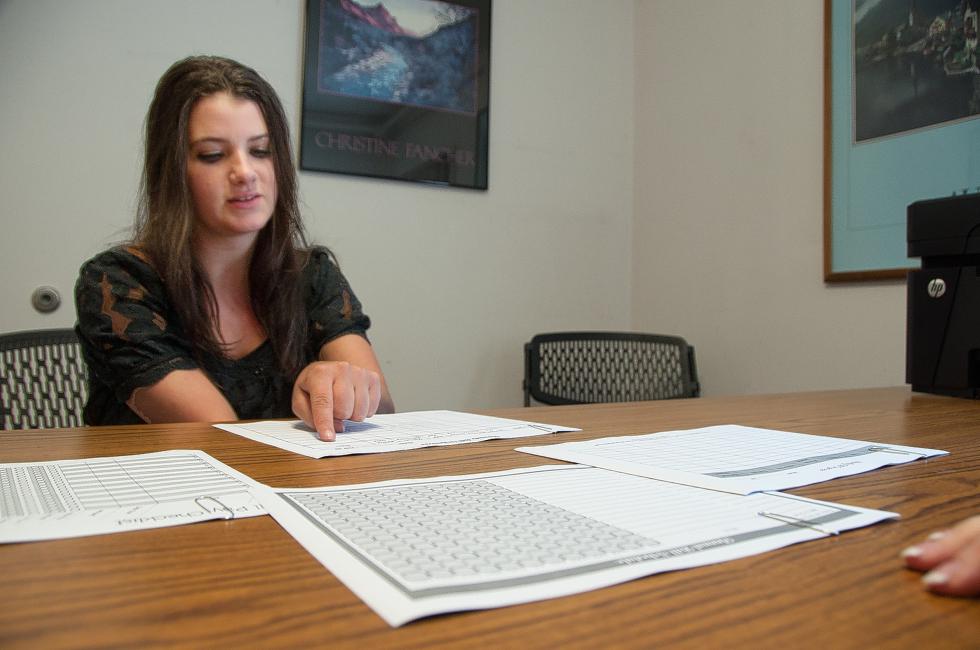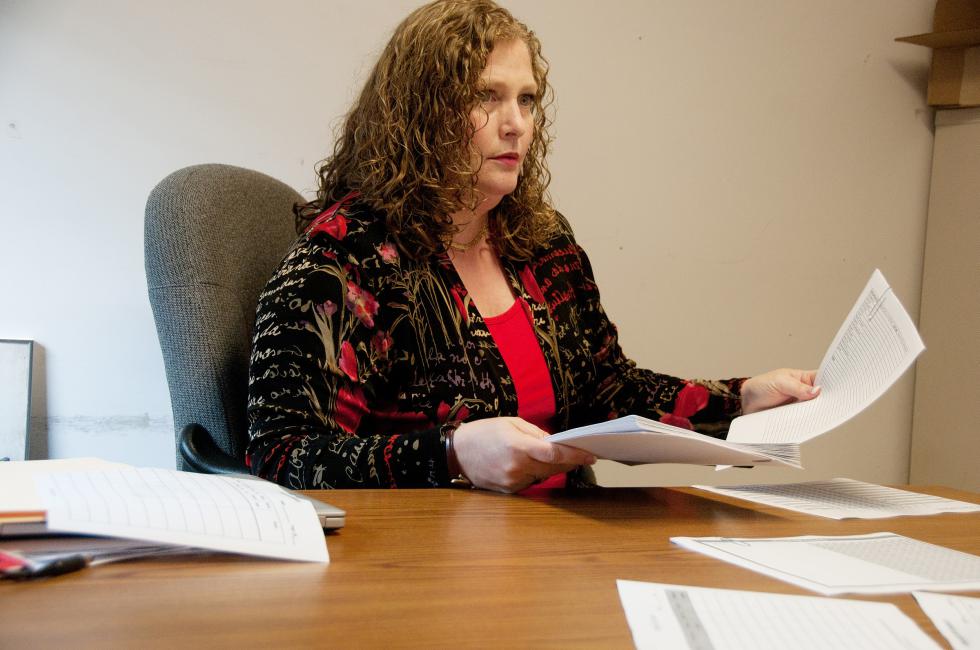 Throughout Megan Sather's childhood in Jericho, Vt., money ranked right up there with sex and religion.
"Those were the three topics you were never to mention," she said.
Many other people — perhaps most people — had similar experiences, which Sather said might explain the stigma around the subject of money. Or perhaps it's because people don't learn financial literacy in school "and they feel embarrassed because maybe they've messed it up in their head and they don't want to admit that they didn't do a good job."
Either way, Sather, who now lives in Norwich, has spent the last 15 years talking about money.
Today, she's a financial counselor accredited by the Association for Financial Counseling and Planning Education, and works as a financial coach with four Upper Valley nonprofits, helping people sort out their finances. It's work she loves.
"Money can be stressful, and who wants to have that stress every single day?" Sather said. With coaching, people start to see the "light at the end of the tunnel."
Getting there isn't that difficult, she said.
"It's just little changes."
Sather divides her time among Listen Community Services, Twin Pines Housing Trust, Upper Valley Haven and WISE. With help from Granite United Way, the nonprofits applied as a group to take part in the financial coaching program offered through the Consumer Financial Protection Bureau, the federal watchdog agency created by the Dodd-Frank financial reform law in the wake of the financial crisis of 2007-08.
The free, confidential service is hosted by organizations across the country that serve veterans and others who are economically vulnerable. It's set to run for 21/2 years, although that may be extended, and anyone can take part. This fall, Sather will start offering financial coaching to young people at the Junction, Listen's teen life skills center in White River Junction.
Since mid-April, she's conducted 101 sessions with 64 clients. That includes people on fixed and limited incomes and others who have "plenty of money" in comparison, said Kyle Fisher, Listen's administrative director, "but are in a situation where they can't manage their student loans or their combination of debts, credit cards and stuff like that."
No matter the numbers, the process is the same.
Judgment-Free Budgeting
As a coach, Sather's mission is to help people meet their financial goals.
"I'm not here to judge. I'm not going tell you what to do," she said. "It's all about you and whatever I can do to help."
They begin by unraveling what may be a universal mystery: Where does the money go?
"There's cash in the account, and they pay whatever bills they can, and they spend the rest," she said. "When it's gone, they don't know where it went."
One of the first steps is to break out the spending details in a three-page budget form that includes columns for income and projected living expenses. Tracking their spending for a month shows people what their expenses actually are, which can be surprising.
"Food is a big one," Sather said. "They think they spend much less than they actually do."
The last section of the form — no one's favorite — is for a list of debts. People can be embarrassed about sharing that information, but Sather tells them not to worry. No matter what they owe, she said, she's seen worse.
The debt page has 25 lines. One man needed more.
Seeing where his money went was a wake-up call, Sather said. But with "a lot of changes in lifestyle," he was able to sort it out.
Kristi White, director of client programs for Keene, N.H.-based More Than Wheels, has seen in her work how financial struggles can become a "really debilitating cycle."
"Most people don't open their mail, they don't answer their phones," White said.
"There's so much shame (around) not having a clear understanding of budgeting or having poor credit."
And yet, financial literacy isn't something people learn in school. "Someone asked them to play a game and didn't give them any of the rules," White said.
The nonprofit More Than Wheels, which got its start in the Upper Valley as Bonnie CLAC, helps people buy reliable cars, regardless of their credit situations. Its centerpiece is a financial literacy course that includes one-on-one coaching. The program helps people stop beating themselves up and start moving forward, White said. And by the time clients have finished the program, they've acquired more than just a car and better credit.
As they get their finances in order, people find themselves better able to tackle other tough tasks, such as asking for a raise or having difficult conversations with family members, she said.
"Self-confidence is infectious," she said. "It absolutely spills into the rest of their lives."
For Katie Emery, a child and family program counselor with Listen who recently started meeting with Sather, things already are looking up.
"Don't be afraid to ask for help and to face the music because it's worth it," Emery said. "You'll feel better about yourself."
Scheduling and Saving
Balancing cash flow can be tricky, so Sather helps clients think ahead, which includes getting into a rhythm for paying bills. Sometimes that requires calling a creditor to adjust a due date.
"You can't pay your rent, car payment and insurance on the first (of the month) and then you're broke until the next paycheck," Sather said. And getting the information on paper helps keep everything in order.
In the past, the due date might slip by before she paid a bill, said Emery, a 2007 Lebanon High School graduate who has a communications degree from Keene State College. "I had the money. I wasn't paying enough attention."
During a recent appointment with Emery, Sather showed her four different worksheets for organizing bills. Emery chose one with nine columns, including the due date, amount due, amount paid, payment date and balance owed. She plans to stick the page onto her refrigerator.
"This will be a great tool to keep track each month," Emery said. "You don't have to worry about it. You know it's done."
Sometimes Sather can help clients knock down their monthly bills. Locally, she's worked with a lot of people who have high copays for prescriptions, putting them in touch with organizations that will reimburse those fees.
Planning ahead also means being prepared for unexpected expenses. According to the Washington-based Corporation for Enterprise Development, 44 percent of American households don't have enough money saved to cover three months' worth of expenses. With no emergency fund or savings to draw on, a medical issue or car repair can create chaos.
And the problem cuts across socioeconomic lines.
"You could be making a lot of money, but if you lost your job and you've got nothing that will support you, then that's it," Sather said.
Even a small emergency fund can help.
"Start putting $10 a month away so when something happens to the car, you've got $200-$300 in a fund — that's what it's for," she said.
The nonprofits working with Sather say this kind of financial coaching is a much-needed service that complements their missions.
"Our goal is to keep people sustainable within their housing, and this is allowing us to offer them one more opportunity, if they are stretched financially, to be able to have someone to sit with and understand how their finances are working," said Jennie Gibson, director of property management at Twin Pines. The hope is that the program will enable them to budget effectively "so they can stay housed."
Residents in Twin Pines' housing units have incomes that range from 30 percent to 60 percent of the area's median income.
"We have some very devoted residents that want to pay their rent and want to do everything right," she said. "Their housing is important to them," but they have a really hard time figuring out how to stretch their money.
Twin Pines staff members work with people who are struggling to make rent, but the agency never has offered financial coaching before, Gibson said. "This is more preventive."
Listen's services include community dinners, heat assistance, a food pantry and rental assistance. Ideally, the agency "just wants to bridge the gap for folks and get them back onto their feet for success," Listen's Fisher said. "Now we have just another tool to help them get financially independent."
Rebuilding Credit
Credit is "a big deal," yet Sather said many of the people she works with don't have a lot of experience with it. Many of her clients have never seen their credit scores, which can affect all sorts of financial moves, including the ability to rent an apartment or get a car loan.
In working to help people improve their credit scores, Sather asks them to look over their credit reports, checking for anything they don't recognize. Many find mistakes, which can be disputed.
They also tackle old medical bills or other debts that have gone to collection agencies. Those can be negotiable, Sather said.
"A lot of people don't realize you can do that," she said.
Both useful and dangerous, credit cards pose their own challenges.
"I got a couple (of cards), maxed them out and started paying them off," Emery said. "I noticed my credit score was going way down. I learned from Megan you're only supposed to use a third of your credit limit."
She's opened a separate account with automatic deductions for paying off her credit cards. Now that she has a plan in place and understands how credit cards work, Emery said she's less stressed out.
And while people often are inclined to cancel their credit cards after they've paid them off, doing so can damage credit scores, Sather said.
Living Within Your Means
Financial coaches help people align their behavior and their financial goals, and for some clients, regular appointments are the key to staying on track.
Taryn S., who asked that her last name not be published, checks in with Sather every week. A former optician, Taryn now lives on a fixed income. She arrived at a recent appointment with a handful of papers, including several bills and her monthly expense sheet.
"My goal is to stay within this budget," said Taryn, who has lived in the Upper Valley since she was 3. "It's not at all easy for me."
She's trying to rebuild her credit after a bankruptcy, and Sather helps her fight the temptation to buy things she wants but doesn't need. Some people abuse substances, Taryn said. "For me, shopping is my problem. … Megan is here to keep me accountable."
At the appointment, the numbers said she'd spent a little more than she'd planned in the previous week on cat supplies, which were on sale.
"I figured I can take that out of my household (account)," Taryn said.
"OK, and that feels doable?" Sather asked. "You're the one living it, so I want to make sure you feel OK with it."
"This is what I have right now, so I am still in the clear, which is really good," Taryn said, pointing to her account balance.
She's been so thrilled with the help that she started volunteering at Listen. "The assistance here has really made such a difference," she said.
Once their finances have somewhat settled, clients are better able to look ahead.
Down the road, Taryn would like to replace her old car with a newer, more reliable model. And when her credit's good, Emery will look into buying a home.
"I feel like I'm taking a step in the right direction," Emery said. "I have my eyes on my future."
Editor's note: For an appointment with Sather, call Listen at 603-448-4553, Twin Pines at 802-291-7000, Haven at 802-295-6500 or WISE at 603-448-5922.