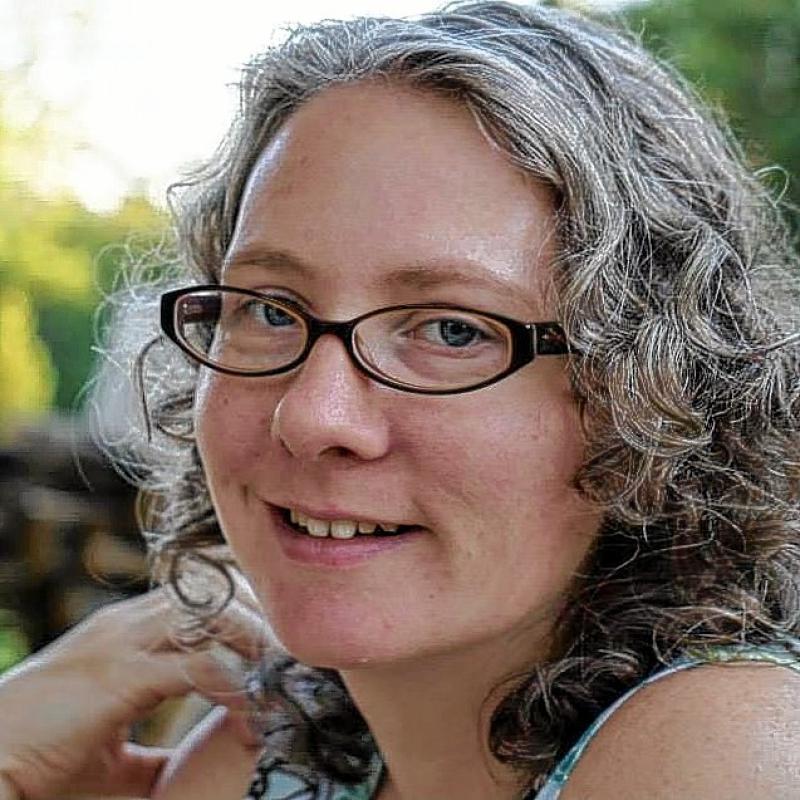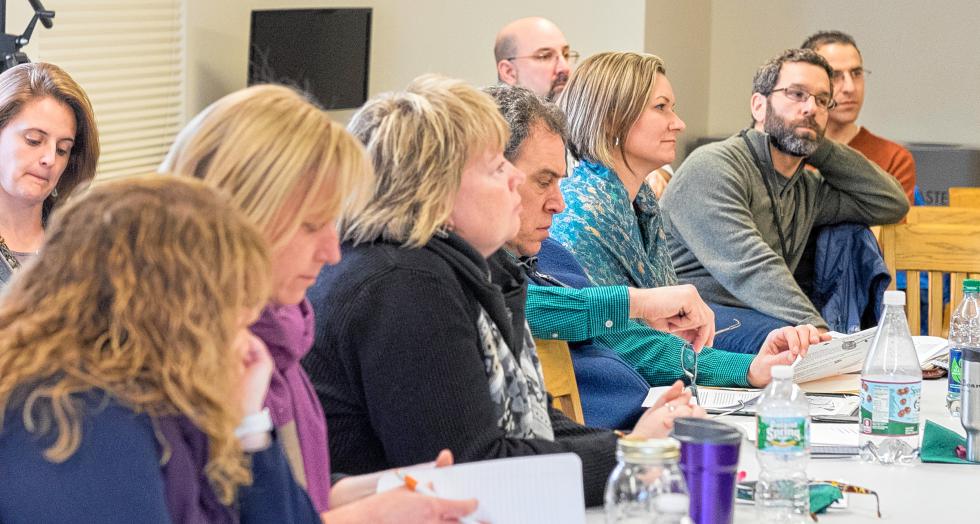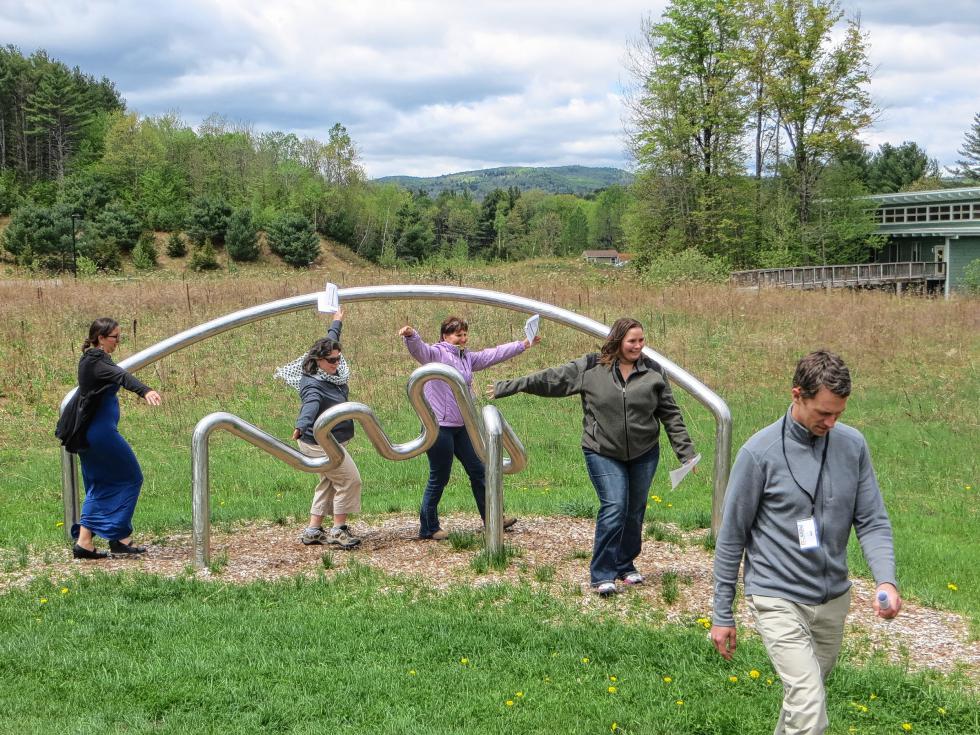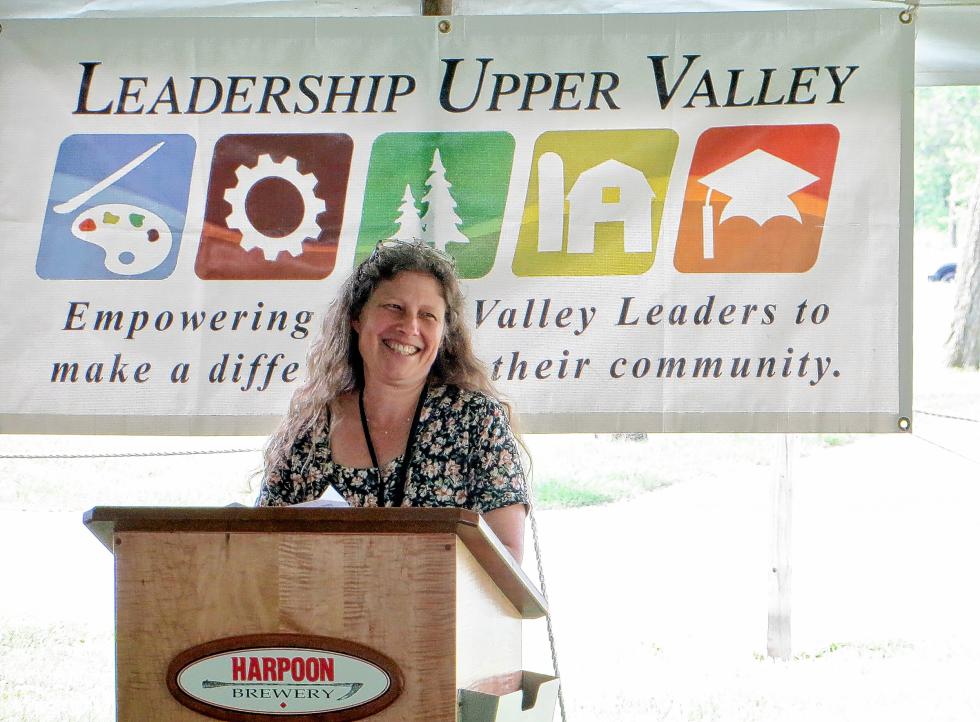 Every September, as kids head back to school, the Leadership Upper Valley program welcomes another kind of student: adults who want to learn more about the region and how they can contribute to its strength and vitality.
"I see Leadership Upper Valley as a great way to help current and upcoming leaders get broad-based access to how the region works — what's going on … that people need to understand in order to be better at their jobs, take advantage of leadership opportunities that come their way, and give back to make this place even better," said Kevin Peterson, senior program officer with the New Hampshire Charitable Foundation, a founding advisory board member for Leadership Upper Valley and a guest speaker each year at the program's opening session. "When you build that awareness, you can be a better citizen."
What is Leadership Upper Valley?
Modeled after leadership programs elsewhere in the Northeast, Leadership Upper Valley was started in 2007 by the Lebanon Area Chamber of Commerce.
After graduating three classes — 38 participants in all — the Lebanon Chamber handed the program's reins to the White River Junction-based nonprofit Vital Communities. With programs focused on energy, transportation, agriculture, economy and sense of place, Vital Communities was a natural fit for Leadership Upper Valley.
Since 2010, Leadership Upper Valley has grown in both the number of participants and their geographic diversity, recruiting from both sides of the river. This month, the program is enrolling its largest class — 30 participants. (For more information about the application process, visit vitalcommunities.org/leadershipuppervalley/apply. Tuition for the 2015-2016 class was $1,295 per person; scholarships are available.)
According to Leadership Upper Valley Manager Stacey Glazer, the program has three goals:
■ Share knowledge about the region and its resources and opportunities.
■ Build networks among participants, alumni, speakers and others.
■ Inspire engagement in the community.
The program achieves these goals through 10 days of educational sessions, one each month from September through June.
The sessions, each planned and led by a local expert in the field, focus on building community, education, art and the creative economy, health and human services, economic development, justice, government and politics, transportation and livable communities, environment, and community engagement.
Rather than only focusing on hard leadership skills, the program helps evolving leaders better understand how the Upper Valley works and how they can plug in.
"It gives people confidence to try something new and get more involved," Glazer said. "It also opens people's eyes. I often hear participants say they've lived here their whole lives and are just finding out some really important things about the region through this program.
"The diversity of people in the room helps make things happen by connecting people from various sectors, age groups, and backgrounds."
From 20-somethings to retirees, longtime residents to newcomers, business owners to nonprofit staff, the program holds value for any aspiring leader — and benefits the organizations they work for and serve, and the communities they belong to.
Leadership Upper Valley does more than acquaint participants with the inner workings, challenges and opportunities of the region, Peterson, the founding advisory board member, said.
It also helps them understand their own skills and aptitudes that can be leveraged to the benefit of their communities. And it engenders a sense of obligation to give back.
Programs like Leadership Upper Valley also can serve as a resource for other regional organizations. From businesses sending employees to participate, to area nonprofit organizations recruiting board members from the ranks of alumni, participants aren't the only ones who benefit.
"Leadership Upper Valley created an awareness for me to better understand the fabric of 'who' and 'what' we are as a community. I always thought that, as a business owner, I had a good pulse on what made our community function and the importance of participation from everyone," said founding advisory board member and 2007 graduate Curt Jacques, owner of West Lebanon Feed & Supply.
"However, after being an active participant in the program's first class, I was awakened to the fact that each of the communities of our region brings special gifts and has special needs that really enforce the brand of 'Upper Valley.' I'm also more aware of how important nonprofits are to providing programs to those who are in need.
"What defines a good leader is not who they are but what they've allowed others to become. As a local company that employs more than 30 people, we want to extend our passion about what makes the Upper Valley tick to some of our own leaders who may have an impact on our community."
Five West Lebanon Feed & Supply employees have been through the program, including one whom Jacques connected with through Leadership Upper Valley and later hired.
"Leadership Upper Valley is empowering the leaders of today to guide for tomorrow," he said. "It truly is a proactive approach to setting a strong foundation of leaders to create a vision and passion for a better life in the Upper Valley and beyond."
Exploring Leadership Upper Valley
Over the coming year, this column will feature stories of people and businesses involved in Leadership Upper Valley who are making a real difference in our communities. For more information, visit vitalcommunities.org/leadershipuppervalley.