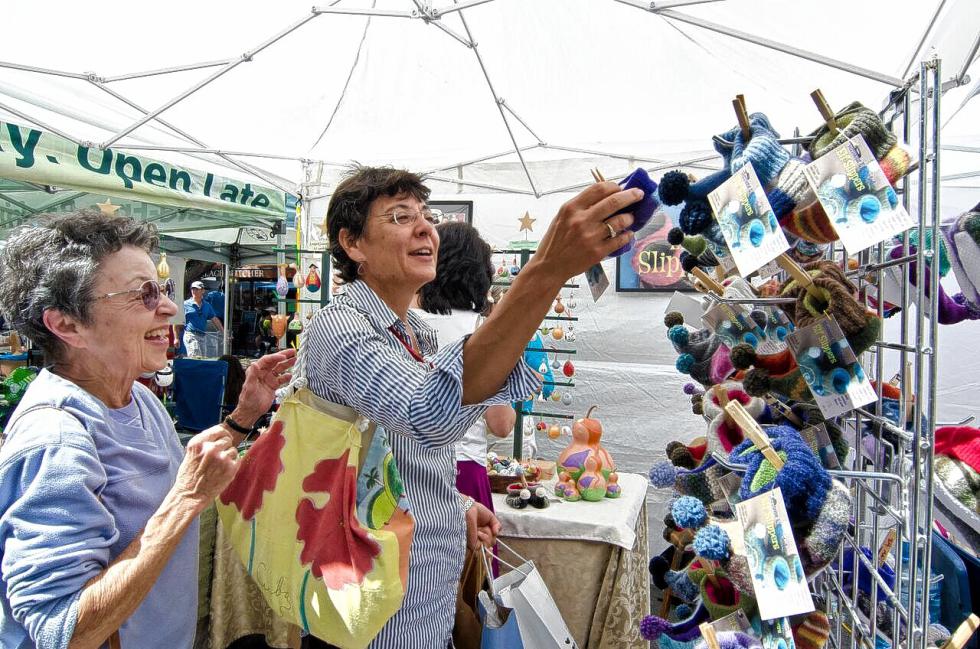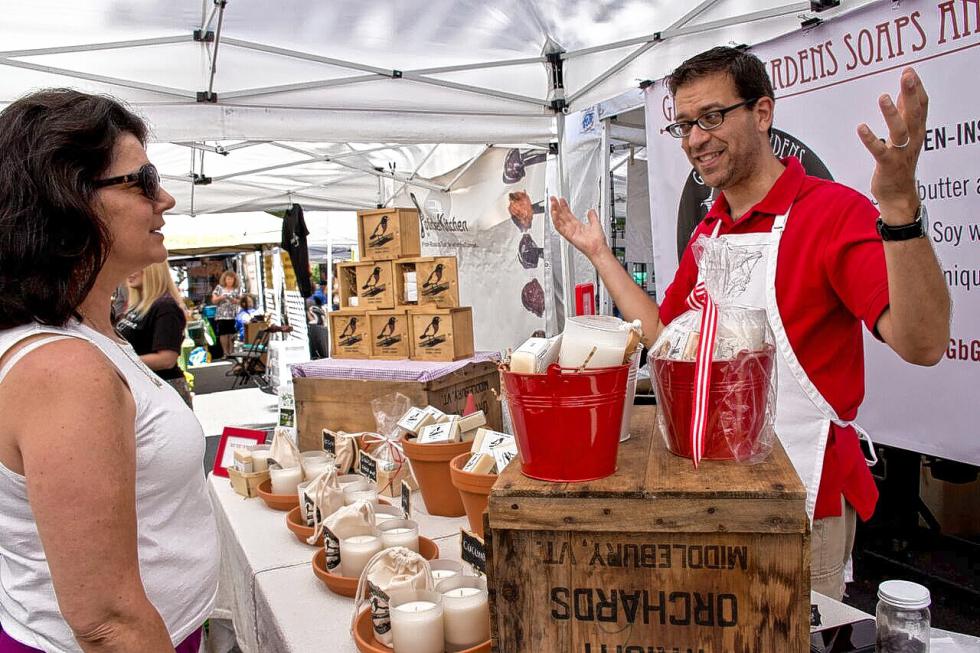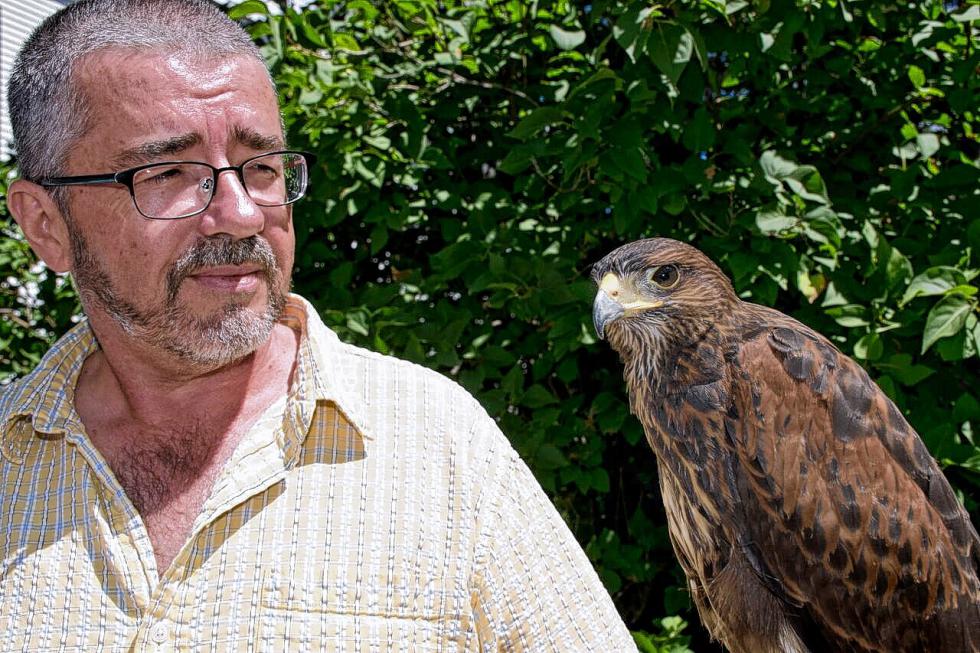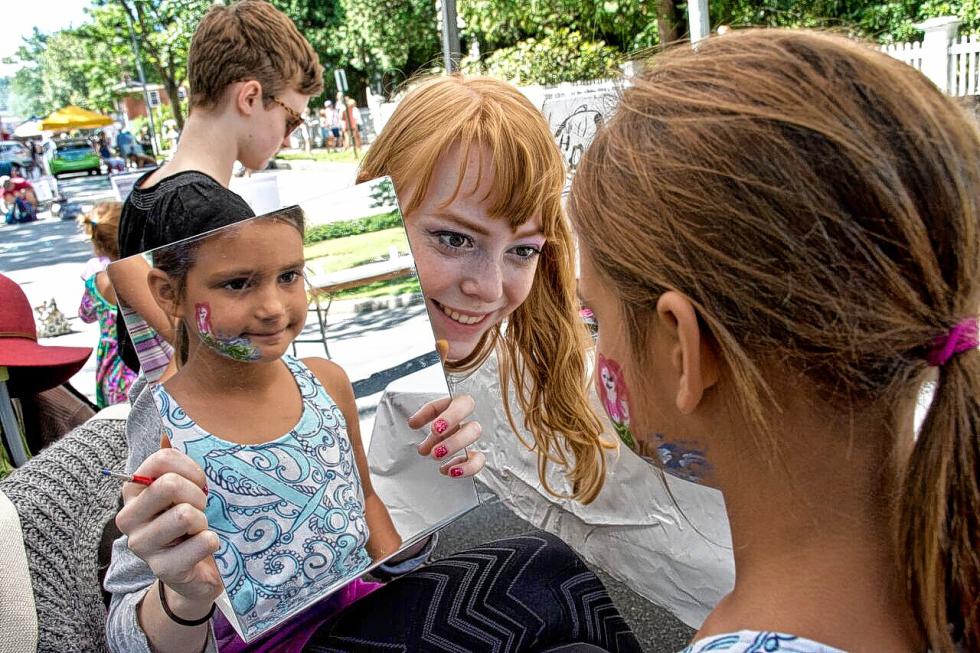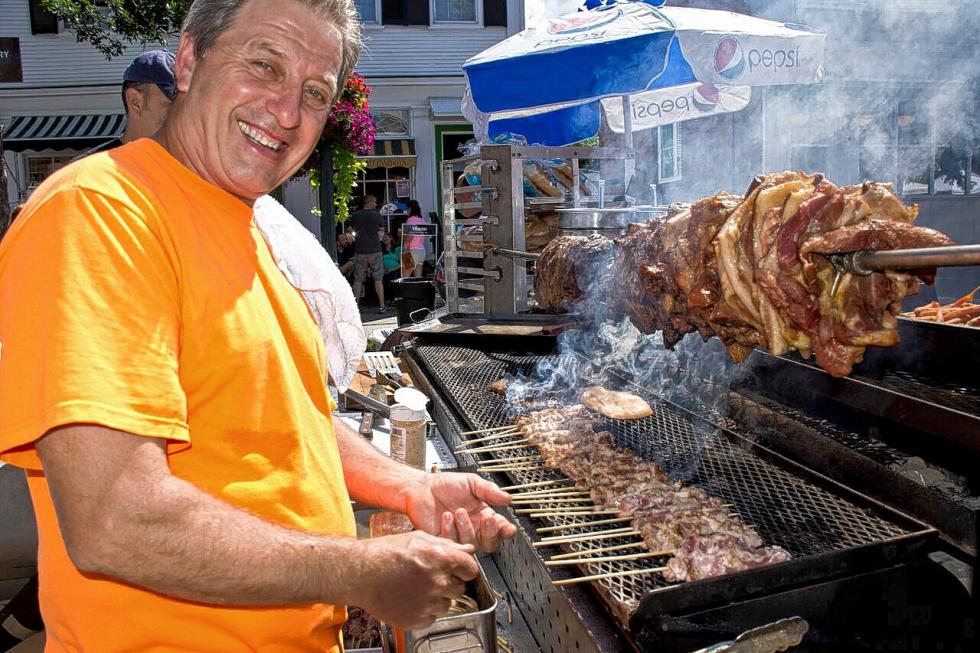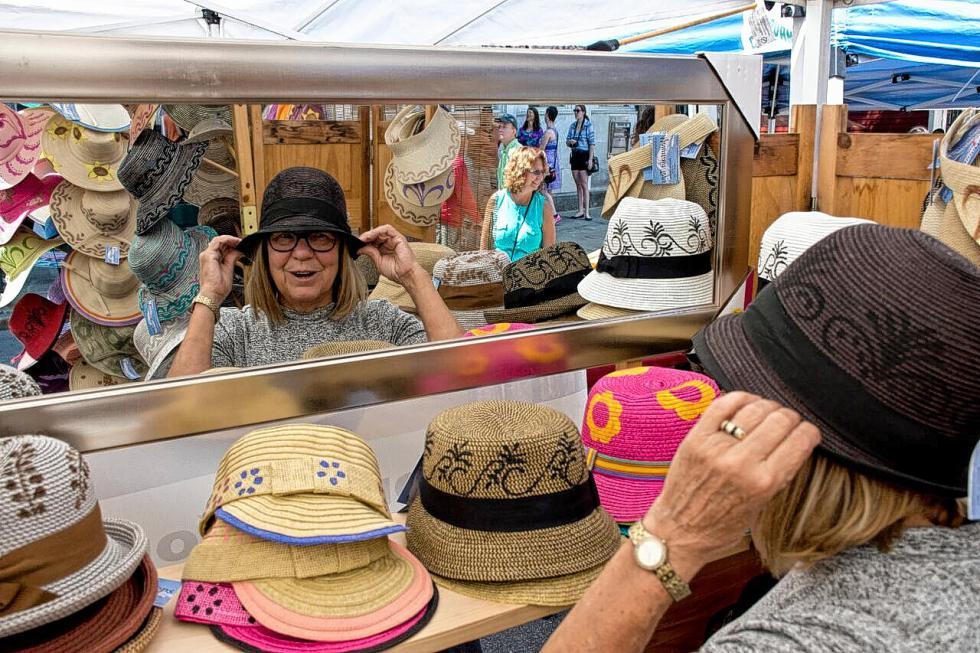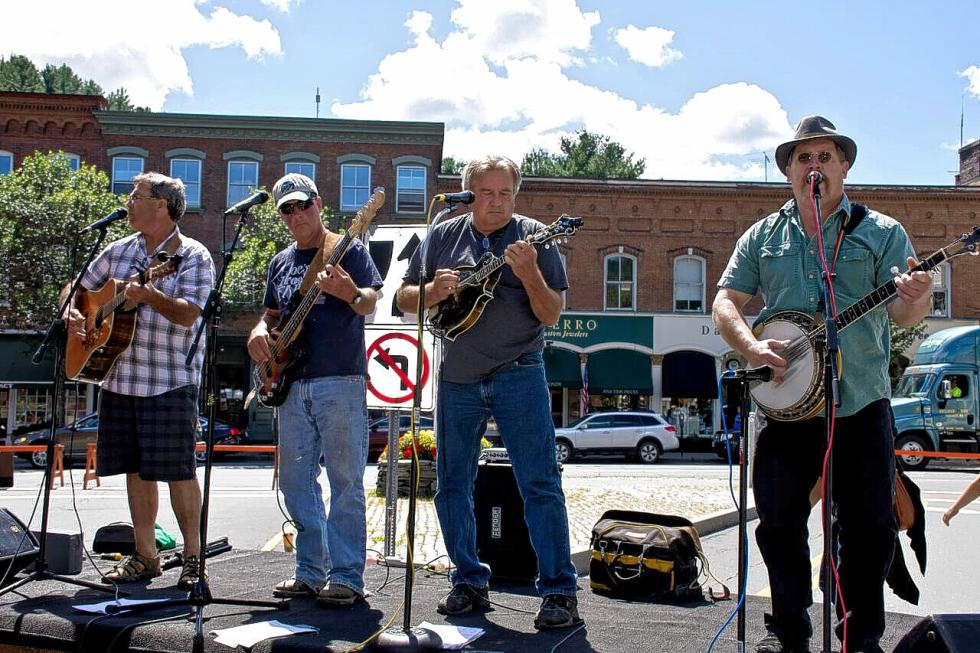 L ocal cheese, sweets and spirits are among the flavors featured at The Taste of Woodstock. But with music, dancing and art also on the menu, the free festival on Aug. 8 was a feast for the other senses, too.
Beth Finlayson started the event several years ago.
"The idea was to close down the street, have a street dance and give people a reason to come and taste all the good things Woodstock is known for," said Finlayson, director of the Woodstock Area Chamber of Commerce, which puts on the annual festival. That might include Red Kite Candy, a burger from Bentleys Restaurant, or even non-edibles, such as jewelry.
This summer, organizers added live animals to the lineup. They included hawks from a new falconry center on Hartland Hill Road, a partnership between the Woodstock Inn and Resort and New England Falconry.
"People were really interested in that," Finlayson said. And a cow and two calves from Vermont Farmstead Cheese Co. were "a big hit."
It's not clear how many people attended — tickets weren't required — but almost 900 people went through the visitors center that day, compared with about 180 the previous Saturday, Finlayson said. "That's a pretty significant increase." And the weather helped.
"It wasn't too hot. It wasn't really a beach day," she said. "It was a perfect summer day." — Aimee Caruso