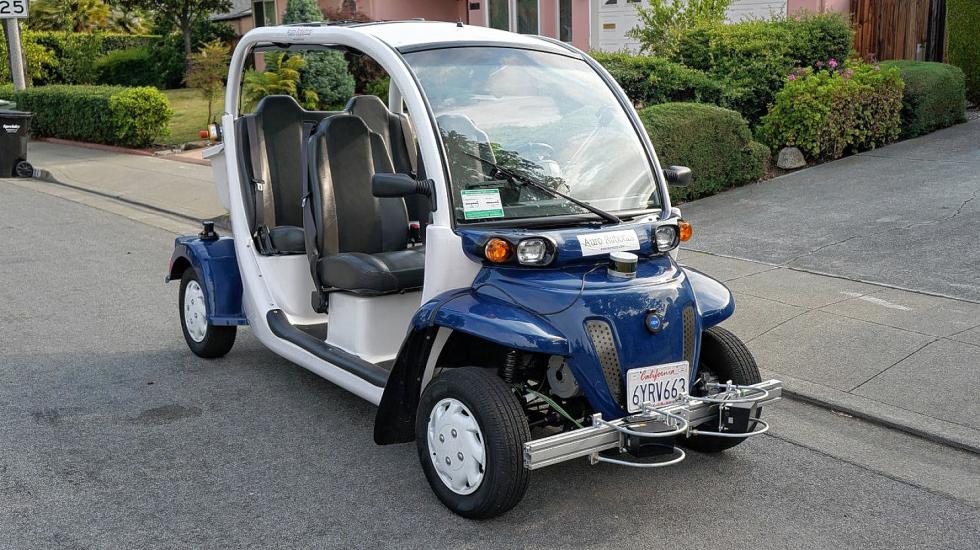 When self-driving cars begin zipping through Virginia this year, they won't need any special registration, and the testers sitting behind the wheel won't need a special license. In the eyes of the law, they'll be regular cars.
Virginia is one of a handful of states seeking to attract the potentially lucrative business of developing self-driving cars. And along with a few other states, its lawmakers and regulators are inclined to welcome the industry — and get out of the way.
California, Florida, Michigan and Nevada and the District of Columbia have enacted laws to legalize automated vehicles, according to the National Conference of State Legislatures. Of those, two have set out detailed regulations.
In states such as Virginia and Texas, however, self-driving cars can hit the roadways thanks to a simple argument: Doing so is legal because the law doesn't say otherwise.
"Automated vehicles are probably legal," said Bryant Walker Smith, a University of South Carolina law professor whose research helped advance that interpretation. "That is the default assumption."
That's the view Google took this summer when it put driverless, retrofitted Lexus SUVs on the road in Austin, the first time the tech giant has run tests outside of California. Texas transportation officials say they are not involved with the project.
And on the strength of that argument, auto parts maker Delphi took a prototype on a cross-country trip from San Francisco to New York, passing through 15 states, nearly all of them lacking laws that address autonomous cars.
John Absmeier, director of Delphi's Silicon Valley operation, said Delphi told states that its car would be coming through before the March trip.
"We reached out to all the states we're going to be passing through, just to say, 'Hey FYI, we're going to be making this journey,' " Absmeier said, according to tech news site Ars Technica.
Later this year, self-driving vehicle testing will begin along stretches of Interstate 95 and the D.C. Beltway. Virginia has designated 70 miles of public roads for testing, offering to repaint roads or provide high-definition maps for tests sanctioned by the Virginia Tech Transportation Institute, but cars can legally be tested statewide, said Myra Blanco, who runs the institute's automation research.
Running tests on public roads in realistic conditions like snarled Northern Virginia traffic is a key step in sanctioning innovations that could be lucrative and lifesaving, researchers say. The market for vehicle automation technology could be worth $87 billion by 2030, according to Lux Research, and could one day eliminate the leading cause of traffic fatalities: human error.
"On real roads is where you get your real gold standard," Blanco said. "What is happening when people are driving out there?"
∎ 
Virginia regulators are talking to academics and industry officials about whether the state needs rules, DMV spokeswoman Brandy Brubaker said. So far lawmakers haven't seen the need. The General Assembly hasn't discussed the issue — no legislator has even filed a bill — and the chairmen of its transportation committees said in interviews that they think it would be premature to enact a law.
Fearing that the technology's development could be stifled, Google has lobbied state lawmakers nationwide not to advance any bills, even if they seem innocuous.
Enacting a law that explicitly allows testing, for example, could cause problems when automakers are ready to start selling their cars.
In 2013, federal traffic safety regulators echoed that caution, urging states to wait to pass laws addressing self-driving cars until the technology is more established. The National Highway Traffic Safety Administration said its research "will be released in the coming months," but it hasn't made any formal decisions.
No state has passed legislation to make autonomous vehicles legal since 2013, and while bills were proposed in 16 states this year, none has passed.
"Once you have specific legal frameworks implemented, then the rules become more onerous," Smith said. "These (regulatory) regimes may not be necessary and are probably looking at the wrong things regardless. I think that has contributed to this shift to saying we don't necessarily need this legislation."
In Texas, state Sen. Rodney Ellis, D, pitched legislation that would allow test-drives and give the state a way to regulate them. He described the proposal as a way to lure the industry to Texas by clearing up its laws.
"Texas's laws are silent on autonomous vehicles, which fuels uncertainty," Ellis said. "Instead of waiting to find answers once these technologies are on our roads, I advocated getting ahead of the curve with an exploratory pilot program."
Ellis dropped the issue soon after Google and automakers came out against it, the Texas Tribune reported at the time. Within months, Google's test cars were spotted around Austin. (Ellis says he will "continue to refine the language in anticipation of next session.")
Balancing Innovation And Safety
States that have forged on with laws and regulations have faced steep learning curves and tricky questions such as: How can government ensure safe testing without snuffing out innovation?
Florida, for one, answered with a stripped-down law: It allowed self-driving cars, and held them to higher insurance requirements. State Sen. Jeff Brandes, a Republican who sponsored the measure, said it was meant to lure the industry with simple requirements that could be fleshed out once the early flashes of possibility give way to a more standardized technology.
"Florida is in a rush to test, not to regulate," Brandes said. "There's not really much to do in that space between the lightning and the thunder but wait."
California and Nevada are not waiting.
California requires that manufacturers hire test drivers with clean driving records, train them and tell regulators any time they are forced to shut off automation or their cars crash. Nevada requires that self-driving cars be tested extensively on private tracks and have special license plates before getting on the road.
"We want to ensure that as the technology rolls out that the motoring public is safe," said Bernard Soriano, deputy director of the California DMV. "We certainly don't want to stifle innovation; we want to encourage innovation. But at the same time, we want to ensure that the safety aspect is there."
Setting up those requirements has been difficult and costly, regulators say, since state agencies don't usually deal with auto manufacturing or advanced technology.
State DMVs have traditionally been in the business of licensing drivers and registering vehicles, letting the federal government regulate the safety of the cars themselves.
"There's been a fairly clear division between what the federal responsibility has been and what the state responsibilities have been. Automation blurs that boundary," said Steven Shladover, a professor at the University of California at Berkeley, who studies self-driving cars. "It cuts across both of them in an awkward way."
In Nevada, the first state to pass a law, the DMV had to dedicate nearly half of its small research division for more than a year to get up to speed on the technology, spokesman David Fierro said.
"We're having to learn on the go," Fierro said. "It's significant investment, but on the other hand, it's the future of transportation."
The DMV in California, where nine companies have registered 78 self-driving cars, developed its expertise in-house, Soriano said, using a handful of employees with relevant backgrounds to make sense of the systems coming from Silicon Valley.
While the state's rules for testing are considered the nation's most comprehensive, DMV officials still wrestle with how to handle autonomous cars' everyday use, highlighting the challenge self-driving cars present state regulators. Earlier this year, the agency broke a statutory deadline to draw up those rules.
But Soriano and Fierro said their agencies think the effort is worthwhile to ensure that prototypes are tested safely with clear rules.
Virginia state Del. Thomas Davis Rust, a Republican who heads the House Transportation Committee, said he's content to see how other states wrangle with those issues.
His Senate counterpart, state Sen. Stephen D. Newman, R, said the state will need to pass laws eventually — perhaps as early as 2017. For now he'll wait to see what researchers and regulators glean once self-driving cars have had a chance to navigate Northern Virginia's roads.
"We're wanting to be a leader on it, and I think we can be," Newman said, "especially if we don't step on our feet getting there."