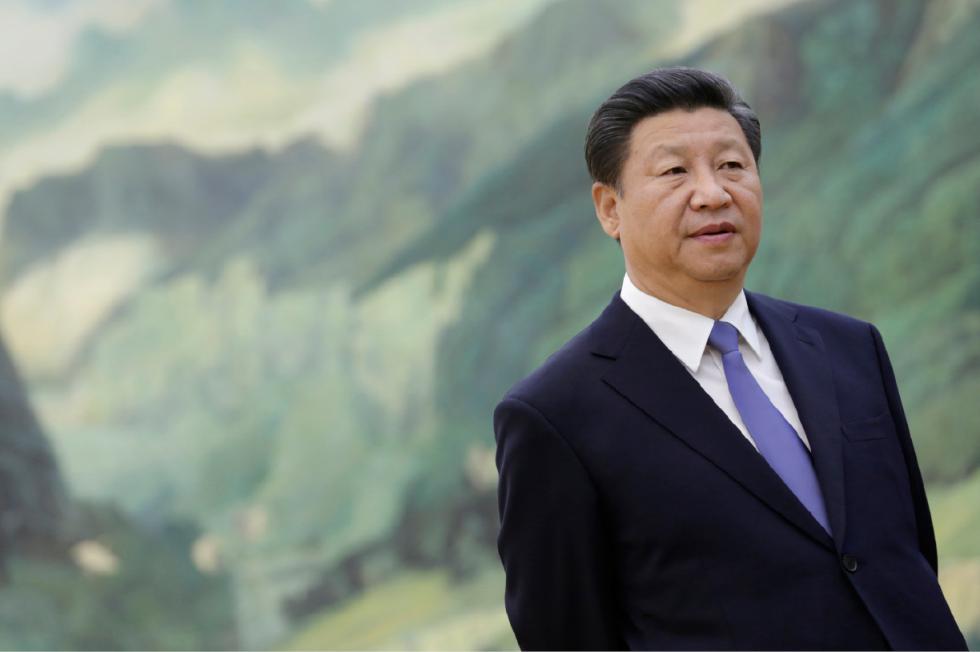 Until recently, China was a beast whose appetite knew almost no limit. It feasted on the world's raw materials, buying them in a voracious, globe-spanning spree. Indonesian coal powered villages that morphed into mega-cities. Peruvian copper lined power cables for nearly 100 new mass-transit rail lines. Brazilian and Australian iron ore was turned into steel for skyscrapers rising in Shanghai at a rate of one per week.
So profound was that growth that even the hint of a slowdown is causing convulsions in the many countries that fed China's rise.
The deceleration in Chinese investment and construction, though gradual, has come with a dramatic side effect: a vast lowering in the value of the raw materials that are mined or drilled from the earth. By one major measure, commodity prices across the globe are at their lowest point in a century. And the downturn — felt from financial capitals to Zambian mining towns — is likely to be far more lasting and consequential than the turbulence China triggered in the world's financial markets last week.
The dive in the commodities market reflects the first time since China emerged as a production beast that the nation is pulling down, rather than buoying, the global economy. After a two-decade farm-to-city migration on a scale never seen before, a series of markers show that Chinese growth has lost steam. Its economy this year is forecast to expand 7 percent, off from sustained double-digit highs, and many analysts suspect real growth is lower than the Communist Party's numbers suggest. Last year, coal consumption declined for the first time in 14 years. Companies are now trimming long-term demand projections.
"This period of incredible construction is flattening out," said Yukon Hwang, a specialist in Chinese economic development at the Carnegie Endowment for International Peace. "Demand won't ever be as robust as it was during this super-cycle."
The sheer scale of China's economy is so big that the nation still dominates the commodities market, consuming more than two-thirds of global iron ore, about half of its copper and nickel, one-eighth of its oil. But prices for those materials and energy sources have tanked amid the realization that China was building too fast – constructing little-used highways and entire suburbs of empty apartments — while many commodities producers were still scaling up.
The world is left with a commodities glut: As China's appetite wanes, the rest of the developing world isn't growing fast enough to pick up the slack.
In theory, a drop in commodities prices should provide a boost for developed, consumer-led countries — something that is already taking shape in the United States, where spending for everything from cars to homes is on the rise.
But in resource-rich countries, the pain of China's slowdown is acute. Latin American nations are facing an end to years of easy commodities-led growth, helped by Chinese investment. Petro-states, such as Russia and Venezuela, are in crisis. The World Bank says sub-Saharan Africa, facing head winds from China's situation, will grow less rapidly this year than projected — a step backward after a booming decade in one of the world's poorest regions.
Many commodities experts say prices could remain low for several years and lead to massive cutbacks in jobs and investment. Rio de Janeiro-based Vale, the world's largest producer of iron ore, has been racing to shutter mines and cut costs. The company, in tandem with a Japanese co-owner, recently sold the Isaac Plains coal mine, in Australia, only three years after the site was valued at more than $600 million.
The sale price: $1.
Above all, China's rise was built by steel. And the experience of the past 20 years shows how Chinese demand could upend a sleepy commodity market on the way up while causing a price collapse and riling trade partners on the way back down.
On the way up? The Chinese steel industry transformed from one of the world's largest (in 1995) to the largest eight times over. Chinese state-owned companies went on a massive overseas quest for iron ore, forcing the establishment of a daily market price. (Until the mid-2000s, the Japanese set annual prices in backroom negotiations with suppliers.) The value of iron ore spiked, sending mining companies on a hunt to expand – sometimes even into conflict zones. When the global recession hit, a Chinese government stimulus was filtered almost directly into the steel industry; producers didn't flinch. In early 2011, the price for iron ore hit $180 per dry metric ton, up sixfold from 2005.
"Once-in-a-generation prices," Jimmy Wilson, the president for iron ore at the Australian mining giant BHP Billiton, said in a presentation on the company's Web site.
Economists say China always intended to "build ahead" — that is, to construct urban centers with the expectation that they would fill up with a fast-growing urban middle class. Over 20 years, some 300 million people — one quarter of the country — moved from the countryside to the city.
But even so, China overshot — something that was first apparent in 2011.
"That's when you started seeing the ghost cities," said Scott Kennedy, a China expert at the Center for Strategic and International Studies.
As a result, mining companies have a glut of ore on their hands. Iron ore prices have plummeted to about $50 per dry metric ton. BHP reported an 86 percent drop in net profit, to $1.9 billion, for its latest financial year. A recent survey of Australian mining companies showed that 80 percent plan to reduce jobs. Smaller companies are canceling projects and in danger of failure.
"We are in the early stages of a capital spending bust," Morningstar, an investment and research firm, said last October in a lengthy report on iron ore.
Countries are typically hungriest for raw materials when they first industrialize; that's what happened in the United States at the start of the 20th century and in Japan after World War II. China followed the same path, but, with 1.4 billion people, on an unprecedented scale.
China is not totally finished growing through government investment (and pouring concrete). It's trying, for instance, to merge Beijing and surrounding cities into a connected megalopolis nearly the size of Utah.
But the nation's leaders say the formula that drives growth needs to become more balanced and more dependent on consumers than on debt and investment.
That requires a loosening of the government reins — another delicate process — in which dominant state-own enterprises would be privatized, with markets opened to foreign competitors.
"China's future success, like its past accomplishments, will depend on continued implementation of necessary yet often difficult macro policies and reforms," the International Monetary Fund said in a recent report on China.
Analysts say that China, as its per-capita income rises, will present an attractive market for an even broader range of companies. A growing middle class will want coffee, pork and refrigerators and demand better schools and hospitals.
"You have sector after sector where China is not done investing," said Daniel Rosen, a Chinese economics analyst and partner at the Rhodium Group in New York.
Still, markets have historically struggled to anticipate when a fast-growing giant will hit a slower gear.
That's why, in the case of commodities, companies across dozens of nations overproduced and then were caught off guard when China decelerated.
Analyst predictions made several years ago about future Chinese expansion already look overly rosy.
In a research paper published in October, former Treasury secretary Lawrence Summers and Harvard economist Lant Pritchett said forecasters rely too heavily on recent growth — rather than the long-term mean — in making predictions. Summers and Pritchett cautioned specifically about a drop-off in China, noting decades of unusually rapid expansion.
"China's super-rapid growth has already lasted three times longer than a typical episode and is the longest ever recorded," they wrote. "The ends of episodes tend to see full regression to the mean, abruptly."