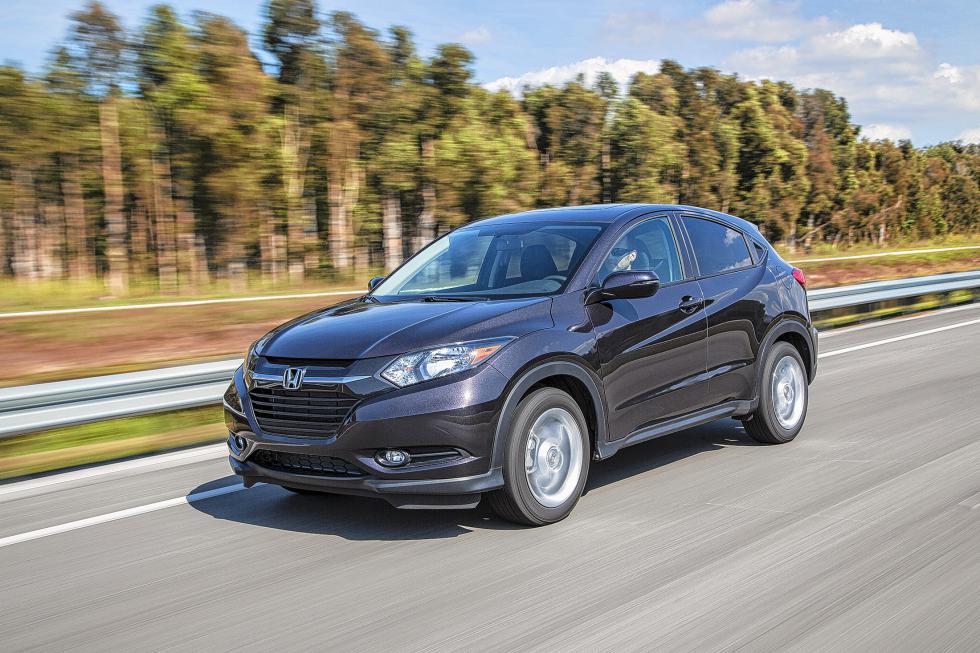 Lake Placid, n.y. — Rare is the vehicle that makes perfect sense. The 2016 Honda HR-V EX-L Navi with all-wheel drive is that rarity.
It meets all criteria — pricing, perfect size for urban use, accommodating comfort for highway travel, flexible utility, advanced safety, good fuel economy, and more-than-adequate road performance for people not suffering from Walter Mitty racetrack fantasies.
None of that means everyone will like it — not any more than everyone likes all politics, religion or anything else given to opinion.
But here's betting that the compact Honda HR-V, all new for 2016, will find enthusiastic and appreciative audiences, especially among small families, newlyweds and underpaid singles.
From this perch, the only thing the HR-V seems to lack is what it absolutely does not need: prestige. To heck with that. This one works.
I drove it in the most demanding motoring environments — rush periods in the District of Columbia, Baltimore and New York City. I took it into New York State's Adirondack Mountains, drove it in weather fair and foul, and lived with it in the seemingly endless high-speed madness of Interstates 87 and 95 (it amazes me we don't have more traffic fatalities and injuries).
I like this one.
It is exceptionally well made, tightly hewn and carefully thought out, with usable storage bins and places everywhere. The seven-inch HondaLink touch screen easily handles everything from music selection to navigation. Nowadays, I am having a hard time dealing with traditional concepts of luxury, unless we're discussing something in the manner of Rolls-Royce or Maserati.
Let's go with the idea of "nice, very nice." The Honda HR-V, which slots above the subcompact Honda Fit hatchback and just below the marginally midsize Honda CR-V crossover, is "very nice," in this case, because it offers so very much for the money.
It is available with front-wheel or all-wheel drive. There are three major trim levels — LX, EX and EX-L. It is loaded with standard equipment, including a rearview camera. (Take that, BMW!) The EX-L Navi comes with leather-covered seats and one of the best advanced electronic safety options available from any manufacturer at any price — Honda's patented LaneWatch system, which gives you a full right-side view of traffic when you're moving the car from left to right or center to right.
How important is that? Very!
Are drivers in New York, New Jersey and Maryland mostly insane? Does no one teach them that they don't pass from the right, or swerve in front of high-speed traffic sans signals or any other warning? Nuts!
Vehicle downsides? Again, a matter of opinion. The HR-V comes standard with a 1.8-liter in-line four-cylinder gasoline engine borrowed from the Honda Civic. It delivers a maximum 138 horsepower and 127 pound-feet of torque. Some people call that "underpowered." I don't. That engine got me up mountain roads without whine, whimper or hesitation. It moved me efficiently along Interstate 87, Interstate 95 and the New Jersey Turnpike. Efficiently? Yeah. How's 27 miles per gallon and 32 miles per gallon on the highway at an average $2.46 a gallon for regular?
Bravo, Honda!