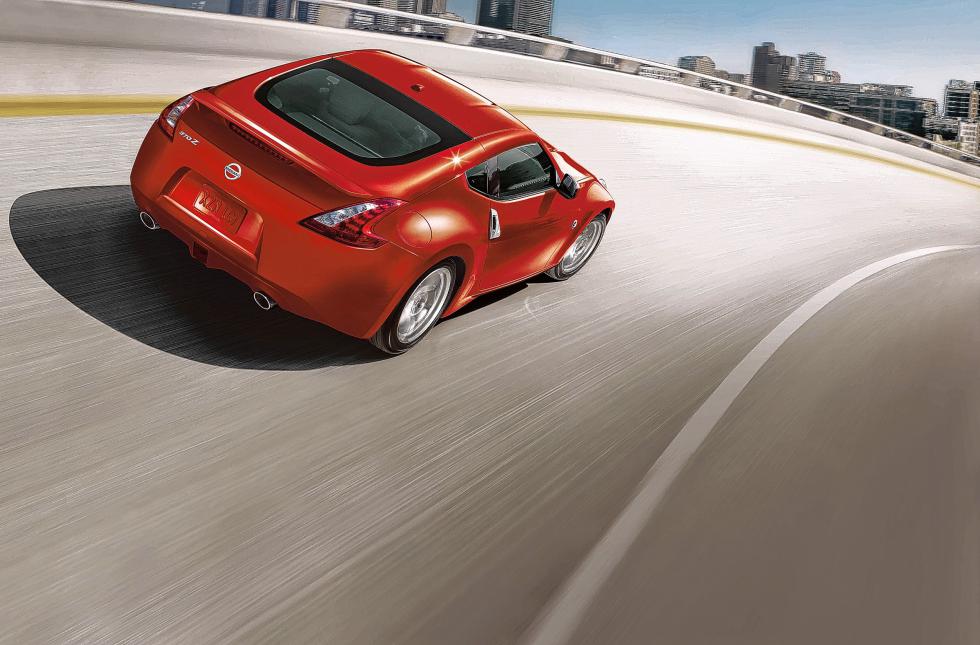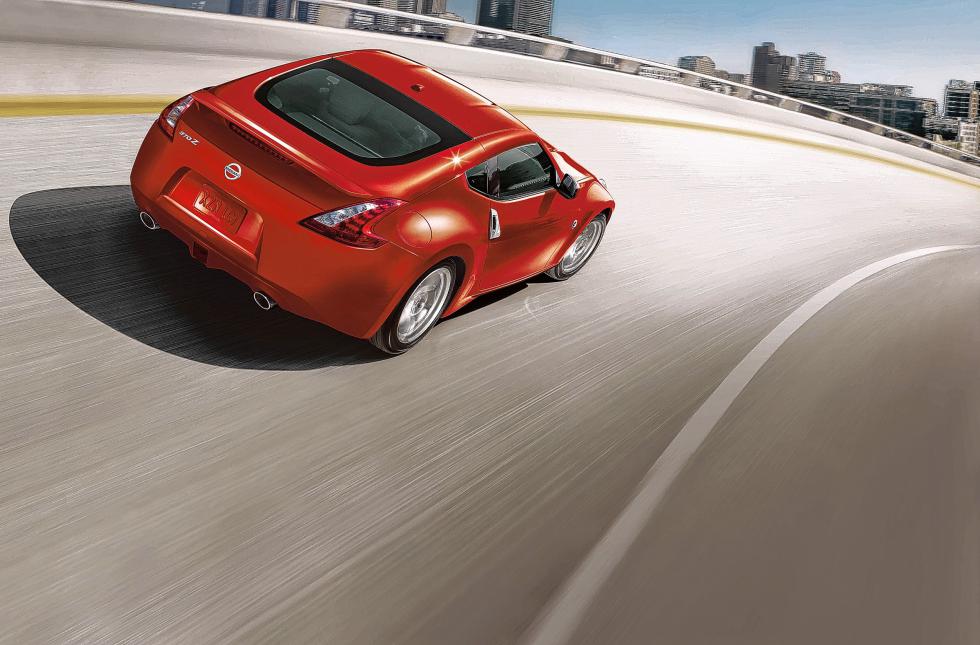 The 2016 Nissan 370Z will not go quietly. But then again, it is not a quiet vehicle.
Nothing about it slips silently into the night, for this is the iconic Asian muscle car, benefitting from more than four decades of development. Yet for all of its sophistication, its character is not unlike that of a college grad who spent his entire career enjoying the fruits of frat life.
You can't help but notice its classic lines, with a sinuous belt line that accentuates its flared wheel arches and morphs into a pleasingly high deck.
The front end is sculpted to cheat the wind, yet offers a classic sporting Nissan face, while out back, large lights give this vehicle its identity. It's a look that channels the past without being held hostage by it, and it brings smiles from folks who remember their own raucous youth.
Certainly, this is a car that reawakened mine.
Being a Z, you'd expect its sexy style, and its availability as a coupe or as roadster. Under its sleek hood resides a 332-horsepower 3.7-liter V-6 mated to a 7-speed automatic transmission or a close-ratio 6-speed manual that powers the rear wheels, just as nature had intended.
For the new model year, the 370Z does get a couple tweaks that enhance the experience, including active noise enhancement, which funnels the car's exhaust note to the cabin, and active noise cancelation, which helps minimize it while cruising. There's also a new paint color, Deep Blue Pearl, aka bright blue, lending the car an up to the minute appeal.
None of this dissuaded me from doing what one should do when faced with the prospect of driving a new 2016 Nissan 370Z roadster: keep the top lowered, the revs up and its throttle buried. I dutifully obliged, channeling my passion for tackling corners as ferociously as possible.
This is something it does very well, thank you. It's blessed with abundant road feel, which makes you realize that living in a high tax state does not ensure that your roads are in good condition. But it does allow you to take advantage of them, with nicely weighted power steering and a firm chassis that never seems to quiver, no matter how bad the road irregularity.
That also might explain why this car feels so heavy. Despite Nissan's use of aluminum in the hood, doors and hatch, as well as employing carbon fiber composite in the radiator housing, rear fender and hatch areas, the Z felt weighty, giving it the feel of heavy artillery. Yet somehow, it can dance the asphalt ballet with alacrity.
It is also loud. Now this is a mixed blessing. Top down, you'd expect noise and turbulence, and it's there. And while raising the top quiets things, you'd be surprised how much tire and ambient noise still manages to filter through.
But it was fast, and oh so responsive, with a willing driveline that dished out the meat without fail, offering up a speed feast, which when combined with the athletic suspension, made for the perfect tool for getting into trouble. Yes, it's loud and heavy, but somehow that seems appropriate.
Of course, you will be able to drive with all of the latest features, including a starter button, Bluetooth, power windows and door locks, automatic climate control, two 12-volt power outlets, three cup holders, and an AM/FM/CD/AUX 4-speaker audio system with illuminated steering wheel-mounted controls.
Popping for the Touring and Touring Sport models add a Bose audio system with eight speakers and dual subwoofers, MP3/WMA playback, SiriusXM Satellite Radio, Bluetooth streaming audio, aluminum pedals, and an auto-dimming rear view mirror.
The cabin has adequate space for two, with a sliver of space from thin portfolios or briefcases behind each seat. The trunk can hold a couple of small weekend bags, or a few bags of groceries. It does not have all of the space in the world. It has just enough to win a spot in your heart.
It did so in mine.
And while my own youthful Z memories are of the fatter, flabbier 280Z, along with regretful memories of bad '70s culture, leisure suits and flaming Pintos, I greatly admire the original car and its role in earning Japanese cars a place in the driving enthusiasts garage.
And while the current car may look familiar, when was the last time you tried one? My guess is that you haven't; you'd be surprised.
If you'd like one, keep in mind that the coupe is offered in four models: 370Z, Touring, Sport and Sport Tech. Prices start at $29,990. Prefer to go topless?
The roadster is offered in three trim lines: 370Z Roadster, 370Z Touring Roadster and 370Z Touring Sport Roadster, starting at $41,820.
The test car, a Touring Sport Roadster, topped $50,000. That might sound spendy, but it's not a high price to pay for recapturing your youth, whether you remember it or not.