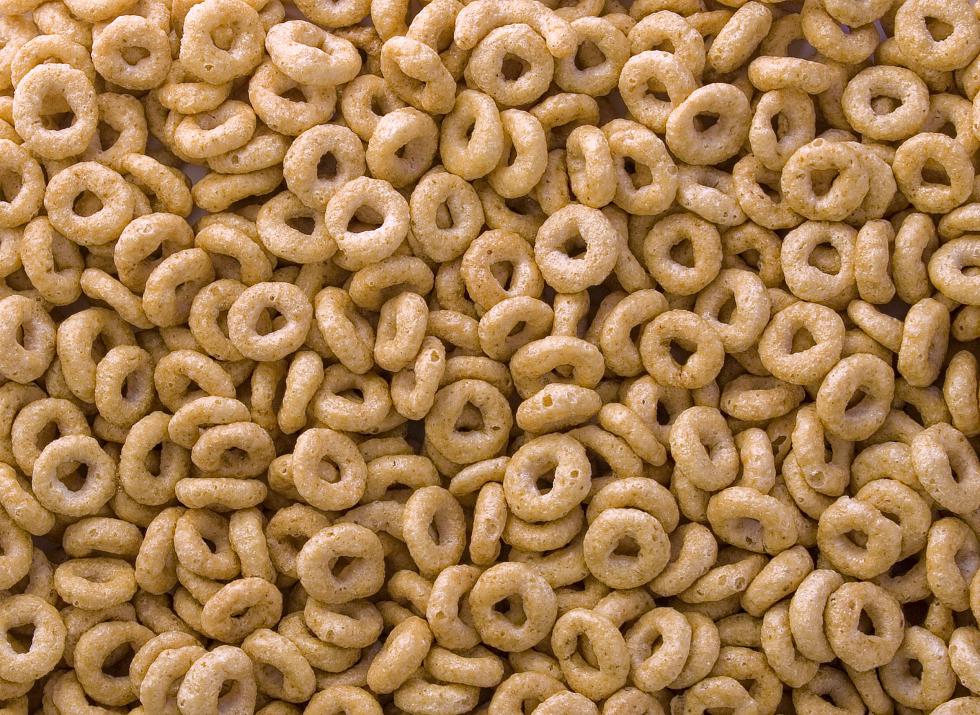 The steady, national swing toward "clean eating" has helped trigger an industry move toward clearing product labels of unpronounceable ingredients. So have the numerous class-action lawsuits chasing multimillion-dollar penalties for consumers who claim they were misled or misfed.
Among the lawsuits filed this year alone are cases targeting trans fat in Heinz's Ore-Ida Extra Crispy fries, complaining about a Kraft shredded cheese product labeled "natural cheese," and blaming Ritz crackers and Cheerios cereal for gluten issues. In July, Nestle and Gerber were sued in Florida for "deceiving consumers about the fruit and vegetable content and the nutritional and health qualities of Gerber Graduates Puffs."
As Darren Seifer, food and beverage industry analyst with Port Washington, N.Y., consulting firm NPD Group, put it, many consumers seem to feel: "These foods that I know and loved over the years contain something I didn't expect."
Companies that spend millions of dollars on marketing and on gathering consumer feedback haven't exactly been caught unaware, but conglomerates with dozens of products sometimes take awhile to shift their recipes. And the food hot spots keep evolving.
Numerous cereals are now made with whole grains, which was a key consumer focus a few years back. Now, Seifer said, many shoppers are worrying about their sugar intake or hoping to add more protein to their diets.
Interest in genetically modified organisms or GMOs was one of the fastest growing areas of concern between 2010 and 2014, according to NPD's research. Yet ballot initiatives to require GMOs be listed on labels kept failing around the country, Seifer said.
The Food Marketing Institute, a trade group in Arlington, Va., also has tracked a rise in interest in GMOs, although it found only around one-quarter of shoppers say they actually seek out non-GMO food products.
"More sophisticated analysis further indicates that this active engagement in GMO avoidance is most strongly aligned with an interest in minimal processing, rather than with nutrient avoidance or seeking," the trade group reported in its recent report on grocery shopper trends.
Trans fat disclosure has been required on labels since 2006. Between 2003 and 2012, the Food and Drug Administration estimates consumer consumption of trans fat fell 78 percent, in part because companies reformulated products.
"It seems most manufacturers have begun the removal process," Seifer said.
Still, in June, the FDA took things a step further — banning the partially hydrogenated oils that are the main source of artificial trans fats in processed foods.
"While trans fat intake has significantly decreased, the current intake remains a public health concern," the agency said, as it gave food manufacturers three years to remove partially hydrogenated oils from products.
The FDA move didn't catch too many companies off guard, Seifer said, while tackling GMOs might send more of a shock wave through the food aisles.
Though trans fat levels have already dropped considerably, the courts are hearing about what's left. Lawsuits like the one filed in a federal court in California against Heinz two days after the FDA announcement accused the Pittsburgh company of not going far enough to remove trans fat from some Ore-Ida products.
The same law firm, also in June, filed a lawsuit accusing ConAgra Foods for putting partially hydrogenated oils in caramel popcorn snacks under the brand name Crunch 'n Munch.
In a response filed in July, ConAgra argued the FDA doesn't require disclosure of trans fat below 0.5 grams per serving. "A manufacturer may choose to do so, but if it does, it is required to express the amount as 'zero' grams," the response said.
Laura Stevens, a research associate at Purdue University, can attest to the growing interest in food additives and their impact. She was part of a team that last year found artificial food colors used to brighten the look of many foods and beverages can add up in the diet and can affect children with attention-deficit disorder or attention-deficit hyperactivity disorder.
She reports being widely interviewed on the subject, unlike some of her earlier work. "There seems to be an interest in this because consumers want simpler, more readable labels," Stevens said.
This year she's been watching with interest as companies pull back on artificial dyes.
Earlier this year, Kraft announced it would replace artificial flavors and colors in its macaroni and cheese with natural ones. This year also brought an announcement from Nestle USA that it would remove artificial flavors from all chocolate candy products by year end. And in June, Kellogg's announced plans for a new line of cereals "that are prepared simply, with no artificial flavors or hydrogenated oils."