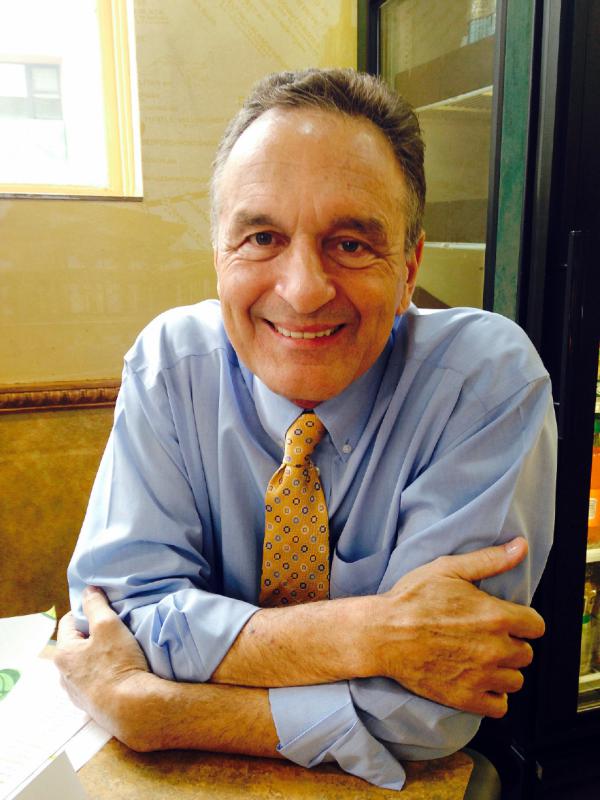 Subway co-founder Fred DeLuca, who as a teenager opened a Connecticut sandwich shop that would become the world's largest restaurant chain, died Monday evening at the age of 67 after a fight with leukemia, the company said Tuesday.
After his cancer diagnosis in 2013, the chain's billionaire co-founder had stayed on as chief executive, saying last year he had no plans to retire and would remain "90 percent involved" in the chain's day-to-day affairs.
His sister, Suzanne Greco, was named president in June and will now oversee day-to-day operations of the sandwich chain, which turned 50 this year. DeLuca, who grew up in public-housing projects in the Bronx and most recently lived in south Florida, leaves behind a wife and son.
At the age of 17, DeLuca approached a family friend, a nuclear engineer named Peter Buck, at a family picnic and asked for ideas on how to save money for college. Buck loaned him $1,000, which DeLuca used to open his Bridgeport, Conn., sandwich shop, then called Pete's Super Submarines.
"I don't think I ever dreamt of going into business," DeLuca told the Los Angeles Times in 1993. "No one in my family was in business."
But over the years, the food-industry novice became known as a franchising mastermind whose recruitment of franchisees fueled the chain's rapid spread. By 2013, Subway was opening 50 new shops a week, and the world's Subway shops now serve about 2,800 sandwiches every minute.
This month, thanks to Subway's rapid expansion, DeLuca's net worth was estimated at about $3.5 billion.
In a statement, the company said DeLuca "was an extremely ambitious businessman" and "bright and analytical thinker" who thought of Subway's worldwide workforce as "members of his extended family."
"He was always very proud of the work of his HQ staff," the statement said, "and thousands of developers, franchisees, Sandwich Artists, suppliers and partners who he often and affectionately called 'The Greatest Team in Franchising History.'"
DeLuca's death comes at a dark time for the globe-spanning sandwich empire. "Subway guy" Jared Fogle, the weight-losing everyman who became the chain's most famous face, agreed last month to a plea deal for possessing child pornography and sex crimes with underage girls.
The chain, which runs more than 44,000 shops in 110 countries and has more American locations than McDonald's and Starbucks combined, has also struggled to adapt to rival eateries. Subway's U.S. sales last year declined 3 percent, or $400 million, falling faster than any other of America's top 25 food chains.