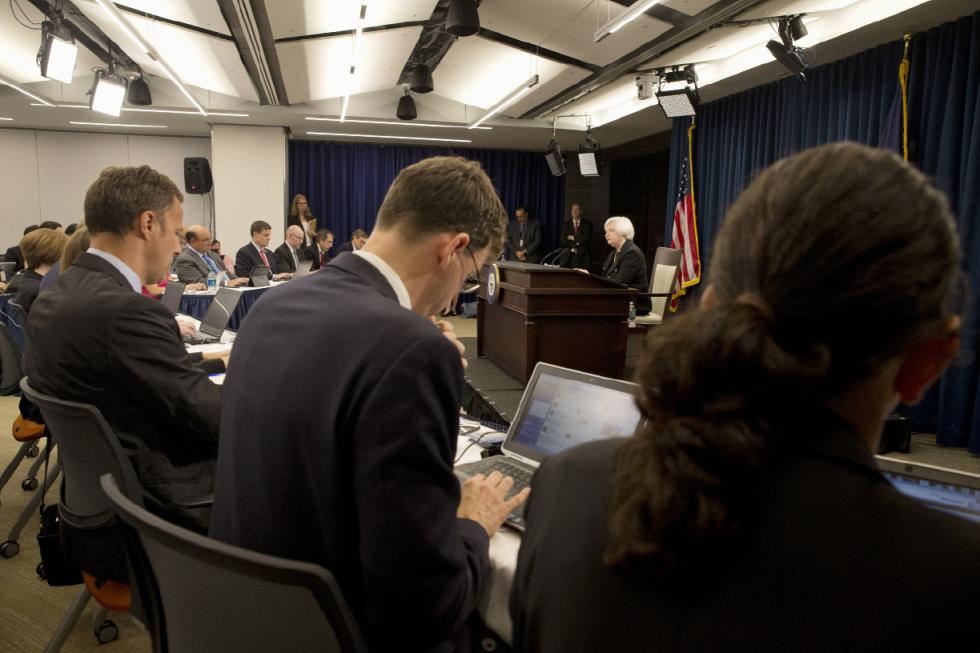 One of the silliest things I've seen in years is the obsession about what the Federal Reserve would or wouldn't do about interest rates on Thursday.
You can see why it makes sense for business-TV networks and bloggers and supposed experts to hold forth for days and days and at high volume about the Fed. That allows them to attract more eyeballs and attention, which is what they live to do.
But it makes no sense for average retail investors, who include me, to pay attention to the endless maunderings and predictions. It also makes no sense to assume that the Fed is all-knowing and all-powerful, and that its smallest decisions have major long-term influence over the economy and the stock market. As I have written for years, that's just not the case. Pretty much everyone involved in the Fed game knows this, but few people will say it out loud.
If you're a short-term trader, you have to play the game of figuring out what the Fed might do. That's because you have to try to anticipate what other traders will do in response to what you think the Fed will do.
But that's not a game we regular retail investors have to play. Or should play.
Sure, I had fun watching the Fed announcement Thursday afternoon. And as someone who speaks with a pronounced Brooklyn accent — you gotta problem wit dat? — it was fun listening to the cadences of Fed Chair Janet Yellen, who grew up not far from where I did.
However, the endless buildup to the Fed's announcement that it would do nothing to short-term or long-term interest rates, much of Yellen's news conference and the post-announcement hyperventilating barely engaged me.
Would it have made a major economic difference if the Fed had raised short-term rates to a whopping 0.25 percent from the current zero? It would have had virtually no impact on the economy, as best I can see, and it sure wouldn't have gotten me or other savers anything resembling a reasonable interest rate on our cash.
Whatever impact a Fed rate rise might or might not have had on the stock market will be fleeting. What matters to a retail investor with a time horizon of longer than a week isn't what the Fed does or doesn't do on a given day. It's how well the U.S. economy and U.S. companies do over the intermediate and long term.
You can't figure this out by immersing yourself in Fed navel-gazing minutia.
And you certainly can't figure it out by paying attention to the people screaming at each other about what the Fed did.
Tune out the noise, folks. Spend time with your family and friends or read something interesting (in addition to this column) or do something else that will enhance your mental or physical well-being.
That's a far better use of your time than obsessing over the Fed.
It will serve your long-term interests better.
And it's a lot more fun.