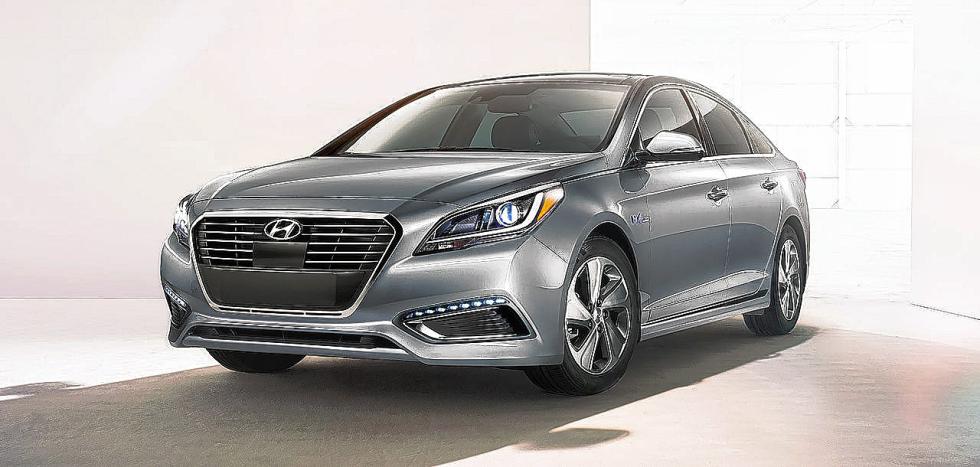 Rapid advances in technology are undermining traditional notions of automotive luxury — and value.
We have visited this theme before in this space. Traditional vendors of automotive luxury and performance have dismissed that assertion — my assertion -— as poppycock.
It matters not that a Timex keeps time as well as a substantially more expensive watch, they argue. The people who buy Timex and those who buy Cartier are not the same people.
Perhaps.
But what if the Timex keeps time better than the Cartier, and does so at a more reasonable price? What if modern technology — in cellphones, laptops, televisions, automobiles and myriad other devices — makes owning any watch absolutely unnecessary?
What then?
And what about cars such as the 2016 Hyundai Sonata Hybrid Limited? For $35,765, including an $825 transportation charge, it has everything — except prestige.
But the simple truth is that prestige drives nothing except a personal assessment of ego.
Look at this car: It is exceptionally well made — put together as well as any automobile twice or thrice its cost. It comes with a five-year, 50,000-mile warranty; a 10-year, 100,000-mile hybrid-system components warranty; and a five-year, unlimited-mileage roadside assistance guarantee as standard offerings.
With that package, who really needs prestige, especially prestige sold at a higher price?
The time will come in the automobile business when real value will trump ego. I suspect that time is already here, or certainly fast approaching. And it is rewriting everything in the automobile industry — including the traditional concepts of luxury, safety and labor-management relations.
Again, take a close look at the Sonata Hybrid Limited. It will get you anywhere you want to go on anyone's paved road in weather fair or foul. It has a vehicle-stability management system with traction control, blind-side monitoring and lane-departure warning, rearview camera, multiple air bags, forward-collision warning/intervention, rear parking assistance, smart cruise control with start-stop capability, and other items. And it all works quite well. Compare it with any similarly priced automobile, or with any car costing more.
Sergio Marchionne, chief executive of Fiat Chrysler Automobiles, has created industry hoopla lately with his loud arguments that the business of making and selling cars is long overdue for consolidation. Currently, there is too much duplicity, too little profit margin, and too much resistance to rethinking things such as luxury, real value, and, in general, how the industry really operates, Marchionne says. I think he's right.
And woe be to the car executive content with ignoring Marchionne's warnings, or pretending that companies such as South Korea's Hyundai and Kia do not constitute real competition. The 2016 Hyundai Sonata Hybrid Limited is a real sales threat to anything in its class. Ignore it at your risk.