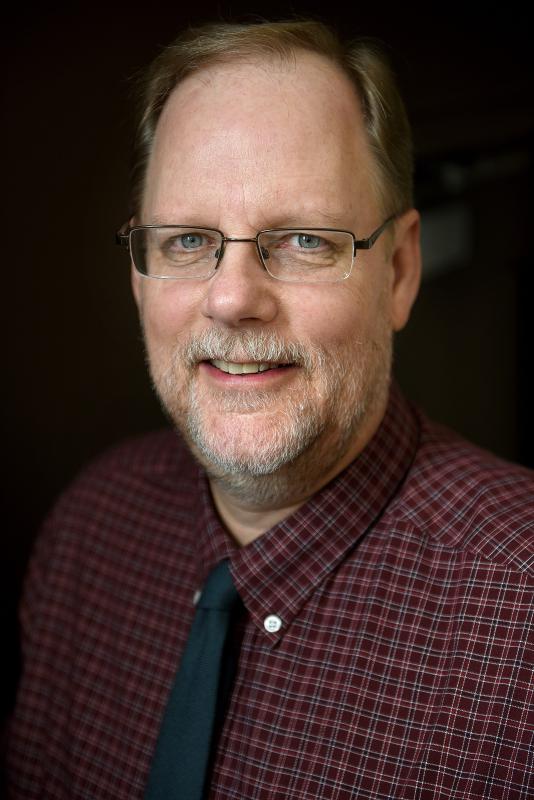 Last month we introduced a new column by the good folks at Leadership Upper Valley, the Vital Communities program that lets business and community leaders take a close look at regional issues, such as agriculture, energy and transportation, and works to build networks and inspire constructive engagement in the community.
That column provided an upbeat overview of the program and its goals.
Next month, the column will take a look at a darker subject as it addresses an issue that affects all of us: heroin addiction.
Writer Michelle Avila, a communications manager at Hypertherm, will highlight the efforts of Hypertherm associate and Leadership Upper Valley participant Anibal Sepulveda, shown in the photograph below speaking at his June 2014 graduation from the Vital Communities program, to increase awareness of "this great big skeleton" in the Upper Valley's closet.
Sepulveda, who leads Hypertherm's North American marketing team, found himself troubled by what he saw and heard during the program's Justice Day visit to the Southern State Correctional Facility in Springfield, Vt. He returned to his job determined to do something about it, and got to work building awareness among his co-workers about the addiction problem in the region.
In other words, he took a leadership position.
"I felt a sense of responsibility to both Hypertherm and the community and thought I should at least try to do something," Sepulveda told Avila.
Readers may recall back in April — in the very first issue of Enterprise — the observation by Matt Blanc, president and owner of Blanc & Bailey Construction in Charlestown, that he was having trouble finding workers for his growing company, whose projects included the new rest area, dining center and state liquor outlet on the northbound side of Interstate 93 in Hooksett, N.H. That's because many otherwise qualified applicants couldn't pass a drug test.
"We have been advertising for help all winter, and for every 20 applications we receive, five fit the job requirements and two pass the pre-employment physical/drug screen," Blanc said. "The drug epidemic in the Connecticut River Valley is killing us."
That epidemic shows no signs of abating. Tune in next month to learn how Sepulveda's experience in the Leadership Upper Valley program inspired him to take action. And if you find yourself inspired, you can learn more about the Leadership Upper Valley program at VitalCommunities.org. Applications for the next class will be accepted starting early next year.
Ernie Kohlsaat