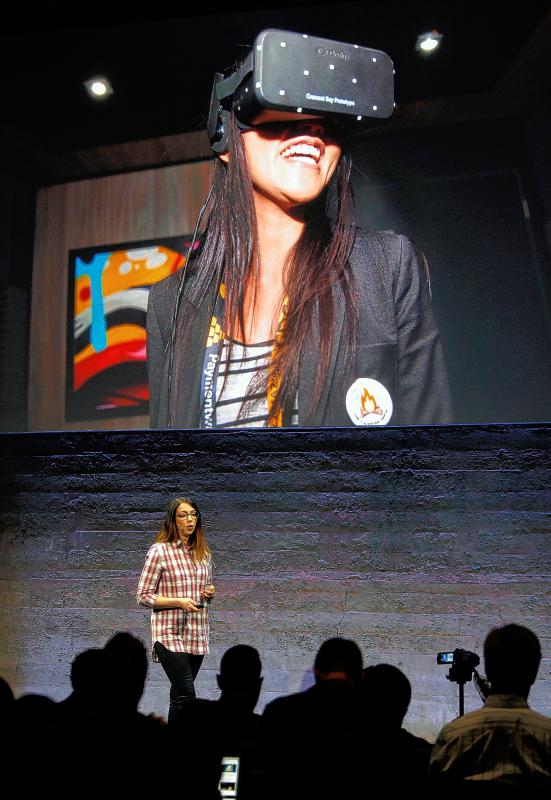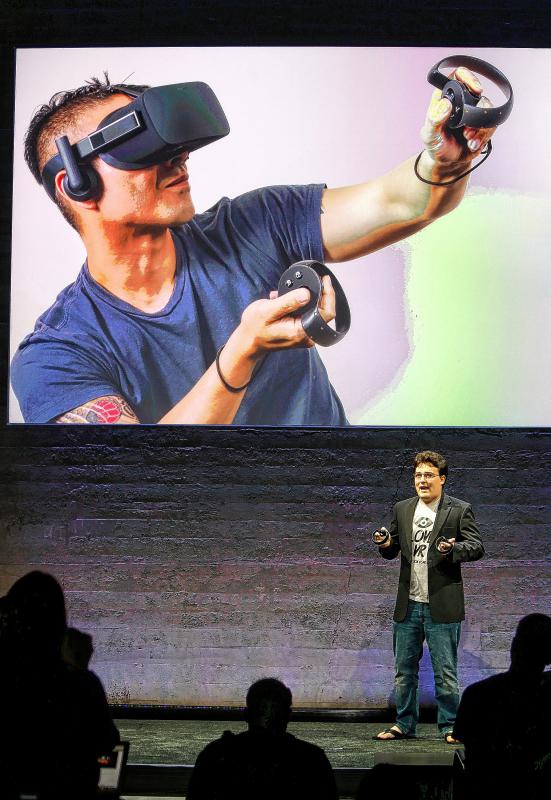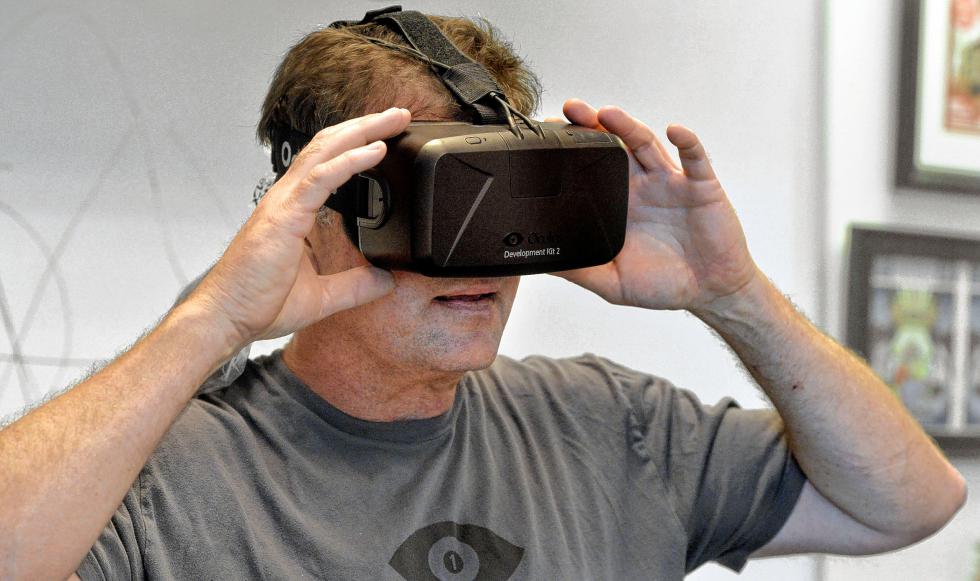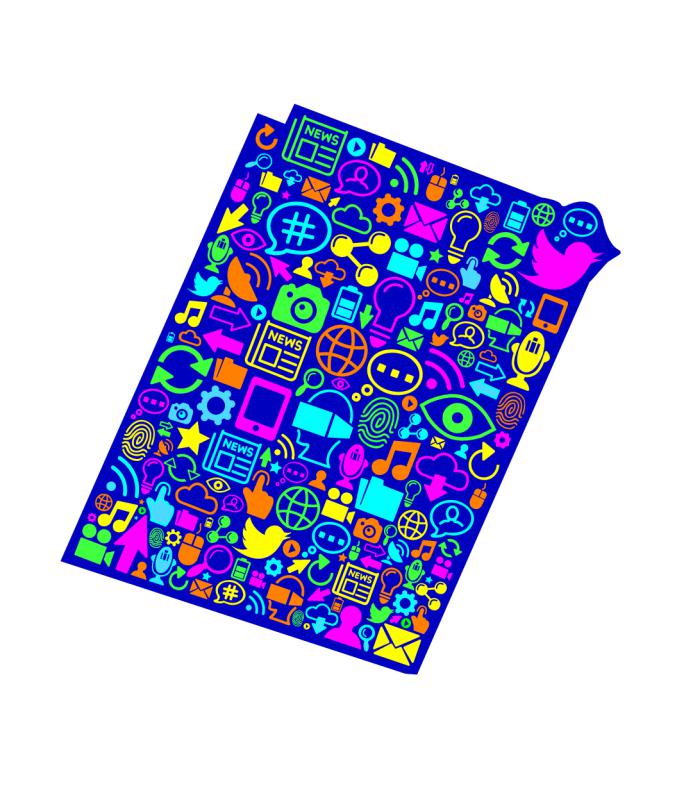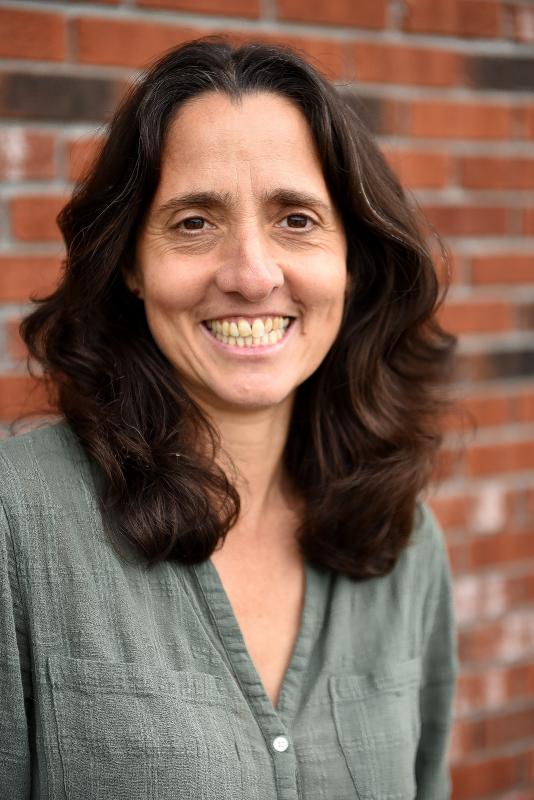 When visitors to this year's Woodstock Digital Media Festival don their Oculus Rift virtual reality headsets, they will be transported not to a gaming fantasy world, but to West Florissant Avenue in Ferguson, Mo., where they will become virtual witnesses to the 2014 shooting of Michael Brown by police officer Darren Wilson.
Firsthand Ferguson is a "transmedia documentary" by graphic journalist Dan Archer.
Archer will be among the keynote speakers at this year's festival, set for Oct. 16. He will be joined by four other speakers, including Phoebe Judge, a radio journalist who hosts the podcast series Criminal, and Jesse Kriss, a designer for NASA.
The Woodstock Digital Media Festival, which is celebrating its fifth year, is a daylong event organized by David McGowan, Jeff Ayoub and Don Campbell. It is held at various venues in town and brings together representatives from diverse fields, including journalism, science and art, who give talks and workshops about their work in digital media. There is no charge to attend, thanks in part to donations and services provided by numerous organizational partners and sponsors, including The Vermont College of Fine Arts, New Hampshire Public Radio, Champlain College, and Generator, a Burlington-based business incubator for artists, engineers and entrepreneurs.
Festival founder McGowan splits his time between Woodstock and London, where he works for a cable company. He has a long history of working in media, including stints in public television and heading media development for Time magazine.
In 2011, McGowan's brother-in-law Jeff Ayoub, a software developer in Chicago, attended the festival, liked what he saw and came on board as the event's general manager. The two were joined in 2012 by Don Campbell, McGowan's longtime associate.
McGowan and Campbell worked together in the 1990s on an interactive documentary about the building of the Berlin Wall. Campbell, who produces and develops television documentaries as well as web and interactive programs, now is the festival's head of programming. This year, he will be offering a workshop on his current documentary project, Bellwether 2016.
Though the keynote speakers and other presenters have disparate backgrounds, they do have one thing in common, according to McGowan: They all are working in the public interest.
McGowan acknowledges that the definition of public interest he, Ayoub and Campbell use is broad and without formal criteria ("We know it when we see it," McGowan said).
"It's not a competition," McGowan said in an email. "We're not trying to quantify the amount of good done, or judge one against the other."
What they are trying to do is create an event that lends itself to the cross-fertilization of ideas.
Along with Archer, Judge and Kriss, the festival will feature the "eteam," comprised of artists Franziska Lamprecht and Hajoe Moderegger, who claim to "traffic in transience," and Suey Park, an activist and writer who last year launched a Twitter campaign calling for the cancellation of The Colbert Report in response to host Stephen Colbert's depiction of a Chinese character and a related Twitter joke. The tweet, meant to be a dig at Washington Redskins owner Dan Snyder, also backfired.
So what happens when a Twitter activist meets a NASA designer who then connects with traffickers in transience?
No one knows.
And that's the point. There's a certain "magic" that happens when people who otherwise might not meet get together, McGowan said, and he wants that magic experienced by everyone at the festival.
It's a strategy that works, according to Lars Hasselblad Torres, executive director of Generator. Torres attended the last three festivals and plans to attend this year's, too. Even though he is not familiar with any of the 2015 speakers, he trusts McGowan's choices will not disappoint.
"I think David's curatorial craft is obvious in the caliber of presenters he brings in," said Torres, who once headed the Office of the Creative Economy for Vermont's Agency of Commerce. "(I) just clear the calendar and plan to be there for the day and drink from a really rare well here in Vermont."
That sentiment is shared by Stephen Pite, director of the MFA in Film program at Vermont College of Fine Arts, a festival sponsor. A recent transplant to Vermont, Pite attended his first festival in 2014. "It was the best experience I have had in current media imaging and theory since I arrived in Vermont," he said, adding that his experience included conferences in Boston and Montreal.
Most digital media conferences indeed are held in big cities, and McGowan acknowledges that Woodstock is "off the digital trail." But he considers the location an advantage, not a limitation. He believes Woodstock's small-town charm lends the festival the feeling of being an "off-site retreat," an atmosphere that is much harder to find, let alone generate, in an urban venue.
Woodstock Chamber of Commerce Director Elizabeth Finlayson appreciates that the festival attracts a variety of visitors. "It brings a different kind of demographic and interest to the Woodstock area, and I am really pleased that (McGowan) is still doing it," she said. "It's an event that's growing."
Tracking the event's growth is difficult given the festival's format has changed since its inception. For the first two years, the event was held over a couple of days in the summer. In 2013, the organizers switched to the fall and made it a one-day event, which McGowan said has been much more successful. Last year's festival was attended by about 250 people — the most to date.
Some stumbling and a lot of fine-tuning is to be expected when trying to get something as ambitious as a new festival off the ground, said Peter Rousmaniere, a founder of Bookstock, Woodstock's annual literary festival.
Though Bookstock, which started in 2009, now is well established and running smoothly, it had its growing pains too, Rousmaniere said. Among them were the logistical challenges inherent to using multiple sites around town and the trickiness of finding presenters who appeal to a broad audience.
"You have to be willing to fail," Rousmaniere said.
Early versions of the Woodstock Digital Media Festival didn't fail, but they struggled.
Torres first attended in 2012 and walked away unimpressed.
"It was OK. It was a little underwhelming," he said. He decided to give it another shot in 2013 and discovered that the organizers had found their stride.
"It had improved dramatically," Torres said, adding that the one of the improvements was evident in the caliber of presenters chosen.
While McGowan, Ayoub and Campbell have their designated roles, all have a hand in selecting the roster of presenters. Speakers from the previous year are tapped for suggestions, since people doing cutting-edge work tend to know others who are doing the same, McGowan said. Invitations to potential keynote speakers go out in January, and the organizers spend the rest of the year working out the details and promoting the event via Twitter, Facebook, the event website and word of mouth.
"It's a labor of love more than anything," McGowan said.
While some effort is aimed at increasing attendance, accessibility also is important. The festival currently is free to attend, though McGowan said that may change in the future. For now, anyone who registers can enjoy all the lectures and workshops at no cost. "To go to a professional conference would cost hundreds, if not thousands, of dollars," McGowan said. "That's a big barrier for someone whose company isn't paying for it."
One of the better-known professional conferences in the field, for example, is the South By Southwest Interactive Festival, a five-day event that takes place every March in Austin, Texas. Registration fees start at $925. The event is an international affair that attracts about 33,000 people a year, according to the SXSW website.
While tiny by comparison, the Woodstock Digital Media Festival offers something larger festivals do not: the opportunity for people in the region to connect.
"I was able to network and be introduced to all of the (local) media creators," said Pite, adding that the Woodstock workshops were run by "top-of-the-line people doing over-the-horizon stuff."
All venues, which will be within walking distance of the Woodstock green, will be announced closer to Oct. 16, as will more details about the specific workshops being offered. McGowan said he delays sharing the specifics of the workshops and lectures in part to discourage people from cherry-picking topics they think will interest them, to the exclusion of others. Torres agrees that attending only part of the festival takes away from the "interdisciplinary gestalt of the whole thing." Archer's work is a prime example of what might get skipped, McGowan said, because people have preconceived ideas about virtual reality headsets being used only for "gaming stuff."
But experiencing Firsthand Ferguson might surprise those unfamiliar with how the latest technology and traditional journalism are being merged to create a new kind of storytelling. And success, according to McGowan, in part is measured by the number of people who express surprise at what they didn't expect to learn, but did.
As the event approaches its fifth anniversary, McGowan said, he doesn't want to be unrealistic about his expectations for the Woodstock Digital Media Festival. On the other hand, he likes to point out that it took about 20 years for SXSW to blossom, so he's not afraid to dream big.
"We are trying to create a world-class event here in Woodstock," he said.
If You Go:
The one-day festival on Oct. 16 starts at 9 a.m., with registration and a mixer. Keynote talks and presentations run from 9:30 a.m. to 12:30 p.m. Following a one-hour lunch break, there will be numerous workshops offered, covering topics such as podcasting, transmedia storytelling and pioneering work being done in documentaries. The day wraps up with a networking party from 4:30 p.m. to 6:30 p.m.
For more information and to register, visit http://www.woodstockdigital.com. Follow the festival on Twitter (@wdmfestival) or Facebook.