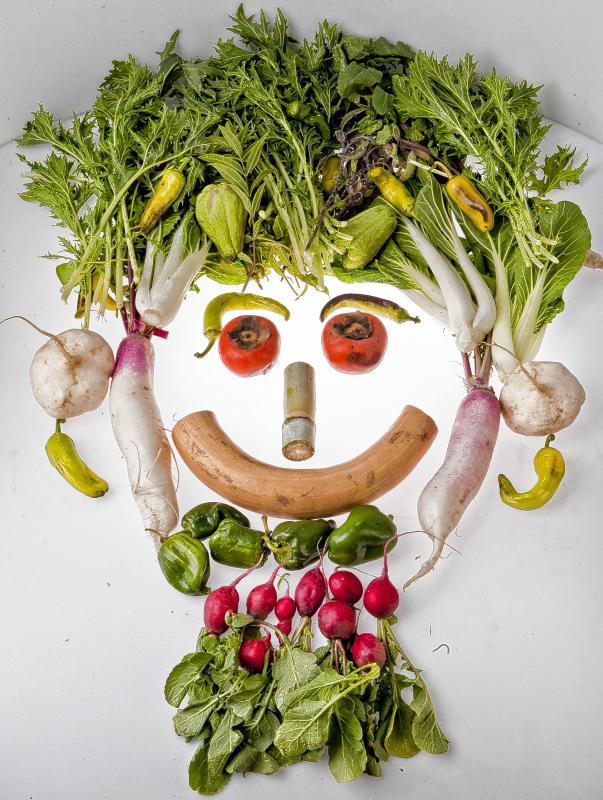 Over the past decade or so, agricultural leaders in both Vermont and New Hampshire have been effusively lauding the expansion in numbers of farms and the increase in volume of commodities moving into market channels within the states. Major drivers in both statistical areas have been the growth in the number of local farmers markets and of farm enterprises adopting the community supported agriculture, or CSA, model for connecting with consumers.
The number of farmers markets in Vermont this summer hit 78, and in New Hampshire the number is somewhere north of 80, although there probably are even more as some don't participate in state-level tabulations. All those markets are warm-weather operations; there are perhaps 20 to 30 winter-season markets that have sprung up in the past five years in each state.
Nobody has solid numbers on the CSA sector in either state, and guesstimates from those in the field can range from around 30 in New Hampshire up to 100 in Vermont. There's no registry or regulatory tracking to yield good data on CSAs.
The growth in both farmers markets and CSAs has been fueled by consumer demand for locally grown produce and its presumed freshness and superior flavor. And a desire to keep grocery dollars close to home motivates many to support their local farm enterprises, even if prices may be higher than those at the chain supermarket.
But farmers markets and CSAs have begun to change in both states in response to consumer preferences and, more important, the economic realities facing farmers using these vehicles as their marketing tools.
Put another way, both farmers markets and CSAs are maturing.
Farmers markets have been hobbled by an elitist image, one that suggests the bulk of business is done with consumers whose incomes are in the top 10 percent. This failure to expand the customer base has led to many farmers markets foundering and trying to build traffic by admitting vendors hawking handicrafts, collectibles and other nonagricultural merchandise.
In recent years both states have taken steps to open up access to farmers market produce for holders of electronic benefit transfer cards, otherwise known as EBT cards, or "food stamps" in the vernacular. This has opened up a whole new demographic , and spurred traffic particularly in urban neighborhoods with substantial ethnic populations. The coming of credit card capabilities a decade ago was a breakthrough, but being able to accept payment via EBT card is likely to become increasingly important to farmers market vendors.
The backbone of most farmers markets is the small-scale grower offering a limited selection of vegetables and fruits. Larger farms usually prefer to sell at stores at their farm seven days a week, rather than for three or four hours at a once-a-week market, or they're dealing largely with wholesale buyers.
In fact, the dirty secret of the farmers market business is that, at the end of the season, most vendors would have made more money if they simply had sold their produce to wholesalers. That's because their overhead costs are high: stall rental fees, preparation labor, staffing for setup and selling, and losses due to weather, such as when a thundershower comes up just as the market is opening and drives all the customers away. Many thrive at the game, though, often by doing three, four, even five markets a week while a partner or trusted hired hand is back at the farm tending the crops.
Recent advances in production technology have given Vermont and New Hampshire farmers markets a boost. "Season extension" through use of naturally heated greenhouses and new plant varieties adapted to cool temperatures have brought crops to market earlier in spring and later in the fall, helping growers compete against supermarket produce shipped in from Central and South America and other far-off locales.
Other things that are helping farmers markets strengthen themselves include collection of price data on a weekly basis by state agriculture departments to help growers determine what to charge for their offerings; improved regulatory oversight to assure food safety; changes in liquor laws to help sales of farmstead wines; and statewide promotion programs.
Looking ahead, it's clear that the farmers market phenomenon that launched in Vermont and New Hampshire in the 1980s and 1990s is here to stay, with the markets offering greater variety, attractive stalls and a continuing commitment to quality certain to thrive. Weaker ones are likely to fade away or merge with another in the next town, which won't necessarily be a bad thing if both states end up with 50 strong farmers markets rather than 80, of which a third constantly struggle.
The CSA concept caught fire two decades ago by offering a new kind of business model, one in which customers made a commitment of cash before the planting season and received a weekly helping of produce in return as the harvest season advanced. The upfront money helped the farmer buy seed and supplies in the spring and the customer, or shareholder as they're called in the trade, got generous quantities of fresh-from-the-garden veggies all summer long. The blueprint for the season is clear from the outset: the farmer knows who is in and what volume of production will be required, and the shareholder can expect a weekly box of produce for whatever number of weeks she has purchased with her share. For many, the idea of being part of a community venture has been the primary appeal of a CSA share, rather than the prospect of lots of kale, Swiss chard and radishes come summer.
In recent years, the CSA model has begun to divide into two branches. The traditional box of produce every week continues for those who wish, while for others the preseason purchase of a share essentially buys a debit card that the holder can use at the farm for whatever produce is on offer at any time during the growing season.
For many the volume of a particular item of produce in any given week can seem overwhelming — way more tomatoes than can be eaten before they spoil, for example — so being able to pick and choose the crops and the quantities holds great appeal.
The CSA method frequently has been adopted by farms just starting up — the shot of capital at the beginning of the year from sale of shares may be the only cash the farmer can raise for crop inputs and labor.
Some farms started with CSA and that's still all they do, such as decade-old Picadilly Farm in Winchester, N.H., an all-organic enterprise that has more than 1,000 shareholders, including many in suburban Boston served by weekly truck delivery.
In general, the CSA concept has reached a level of maturity. The booming growth years are behind and the core market tends to be a fairly stable cohort of shareholders who are in for the community feeling as much as for the food.