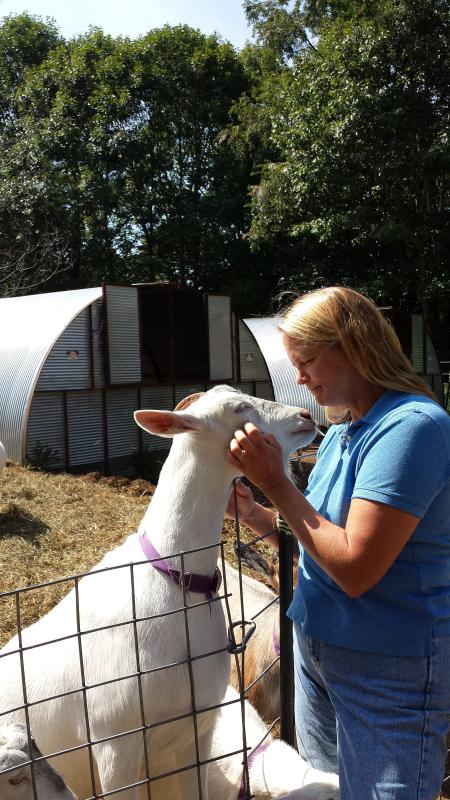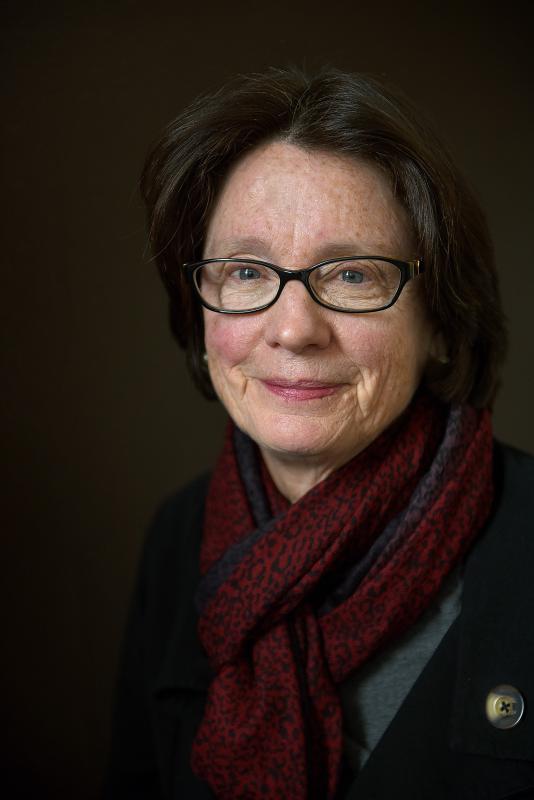 Women have been farmers for as long as there have been farms. But data from the U.S. Department of Agriculture show the percentage of farms operated principally by women nearly tripled — to 14 percent from 5 percent — between 1978, when the USDA's Census of Agriculture began recording the gender of principal farm operators, and 2007. The percentage of farms with women as the principal operators is highest in the West and in New England, with Arizona leading the nation at 38.5 percent and New Hampshire following at 29.7 percent. In Vermont, about 22 percent of farms are run by women.
I recently interviewed six women farmers, and all said they have found the Upper Valley to be receptive and supportive of their products and their work in what continues to be a male-dominated occupation.
"The Upper Valley is a good market area because people are aware of buying local food," said Jinny Hardy Cleland of Four Springs Farm in Royalton. "They are educated and they care."
Cleland, 70, began her career as more of a crafter and started farming on three acres in West Hartford with her husband. They then moved to Royalton. After her husband died nine years ago, she kept the business going with a focus on plants, fruit trees and baking.
"I see no reason why women can't farm just as well as men," she said. "Just get the help where you (need it)."
Cleland spends two days a week making cookies for sale at the Norwich Farmers Market, as she has for 34 years, and also is a host for agritourism, offering cabins to rent and space for tents at her farm.
Allison Harmon, owns No. 6 Farmstand in Pike. She works some of the 100 acres she inherited from a great-aunt and that has been in her family for many generations, with the kind of dedication typical of all successful farmers: She has not taken a week's vacation since 1996.
"I would not trade this life for any other," Harmon, 51, said, paraphrasing philosopher Friedrich Nietzsche: "We can live with any how as long as we have a why."
Women farmers, she said, seem to be able to collaborate well and are good at addressing challenges. "I have observed women are more fraternal than men," she said. "In general, their personality profile lends itself to working well together as a cohesive group in a common goal. They don't have to overcome the male ego. Second, I find women more flexible in their thought processes, which lends itself to problem-solving outside of the box."
Andrea Rhodes, who runs Sunset Rock Farm in Lebanon with her daughter, sees similar advantages for women farmers. "Women are naturally more nurturing and more focused on providing food," she said.
Rhodes, 44, and her 22-year-old daughter, Rachel Coro, milk 15 goats two times a day — at 6 a.m. and 6 p.m. — to produce fresh goat milk, yogurt, cheese and soap on the 52-acre farm, which also includes horses, chickens and dogs.
Growing up in a suburb of Hartford, Conn., Rhodes was introduced to farming on her grandparents' hobby farm and during visits to 4-H fairs. Relocating to the Upper Valley in 1995, she learned about goat farming from Cathy Mabie of Roeburn Farm in Lebanon, and Jean Hurlburt of Hi-Land Farm in Cornish Flats. Off the farm, she works as a per diem nurse at Alice Peck Day Memorial Hospital.
Her daughter, who participated in 4-H and other agriculture activities as a child, now does the accounting and website work for the farm. She attends the Community College of Vermont in pursuit of a STEM degree.
The two now are building a barn so they no longer will have to nurture baby goats in their living room and line them up for milking in the garage. They plan to store hay in the top floor of the barn they designed, where construction workers are building milking stations and a refrigerator room. The only time they felt singled out as women, Rhodes said, was when the men building the barn turned to her husband to ask questions about the construction, even though she was the one who designed it, with help from the Cooperative Extension service at the University of New Hampshire.
All of the women farmers I interviewed seemed to be particularly good at accessing resources, either on the Internet or through nonprofit organizations, state offices or university extension services. And, more and more, the people behind the desks there are women, said Suzanne Long of Luna Bleu Farm in South Royalton — so here in New Hampshire and Vermont, women are helping women break through the "grass ceiling."
Long, 54, always had dreamed of being a farmer but also took an academic path. She studied at Dartmouth College and volunteered at farms in the U.S., Central America and Kenya before returning to the Upper Valley, where she worked for Jake Guest at Killdeer Farm in Norwich and Tim Sanford in South Stafford.
She and Sanford married and bought a 43-acre farm in South Royalton, where they raise organic vegetables, including salad greens, carrots and garlic, along with cows, pigs and poultry. This fall's projects include building a greenhouse and making cider from their apples — about 150 gallons is the goal.
Long, who manages the laborers, marketing and the business side of the farm, said she enjoyed being able to look after her children when they were growing up on the farm. "I think the other great thing about farming and raising our kids here — (we were) always busy, but at least we were here and accessible to our kids. They learned a lot," she said.
For Jennifer Haynes, of Crazy H Farm in Claremont, who grew up on her family's farm and now specializes in crop and plant propagation, farming has many rewards.
"You can sleep at night," said Haynes, 27. "Farming will give you back everything you put into it. It's not easy but leaves you fulfilled. You can also watch people buy and enjoy your produce."
Her raspberries were a high point of my meals this past summer!